Lieberman Strikes Back: Why the Man Who Helped Put Netanyahu in Power Is Now Taking Him Down
Likud's rising star, Benjamin Netanyahu, and his loyal right-hand man were inseparable in the 1990s. But Avigdor Lieberman's goal was always to be the power behind the throne — of whoever was king
Then-Foreign Minister Avigdor Lieberman walking under a screen showing him and Prime Minister Benjamin Netanyahu during the inauguration of their election campaign in Jerusalem, December 25, 2012.
Credit: AP
This article was first published in June 2019 and republished ahead of Israel's September 17 election
Evet Lieberman was a Likud member before Benjamin Netanyahu. He joined the party in the early 1980s while studying at the Hebrew University of Jerusalem, where he took part in the often violent right-wing protests against Arab students. He was active in the "Arens camp" supporting Moshe Arens, who was widely expected to become the party's next leader. That was when he changed his name from the Russian Evet to the Hebrew Avigdor.
In early 1988, when Israel's ambassador to the United Nations resigned to become a politician, under the patronage of Arens, Lieberman dutifully helped rally support for him in the election for Likud's candidates list. Netanyahu claimed top spot on the slate.
But Lieberman, who had emigrated from the then-Soviet Union with his parents at age 20 in 1978, still spoke broken Hebrew with a heavy accent and had few contacts. His hopes for a job after the 1988 general election on the staff of newly installed Foreign Minister Arens failed to materialize. This was before the large wave of aliyah from the crumbling USSR that would make the "Russian vote" a potent political constituency.
He remained on the outskirts of power and the only job he could get through the party was a low-level position in the Likud-aligned National Workers Union — which is when he shifted his support full-time to Netanyahu.
It was the right moment to hitch himself to Likud's rising star. Netanyahu himself was frustrated at not having been appointed a minister by Prime Minister Yitzhak Shamir, having to make do instead with the job of deputy foreign minister.
The members of Netanyahu's first campaign team — led by his former advisers at Israel's mission to the UN, who had worked with him on winning the top Likud spot — had dispersed in search of paying jobs. That was Lieberman's opportunity to get close to Netanyahu and become his, at first, unpaid political aide, single-handedly building the "Netanyahu camp" in Likud.
Lieberman scheduled Netanyahu's visits to Likud branches around the country, arriving in advance with signs to hang in the hall and a crisp powder-blue shirt for his fastidious boss to change into before his speech. Lieberman kept lists of the party members who promised to campaign for Netanyahu and ensure he got a high spot in the next election.
Lieberman was the second new figure in Netanyahu's life at the time. Recently divorced from his second wife, Fleur, Netanyahu had started dating a flight attendant and psychology student nine years his junior. Like Lieberman, the shy Sara Ben-Artzi was not part of the close-knit group of friends who knew Netanyahu from his earlier life — childhood in Jerusalem, service in the Sayeret Matkal elite special-ops force or the years in New York.
Sara and Evet, as everyone was still calling Lieberman, were the two outsiders — and they stuck close together in those early years. Sara trusted him to update her on her boyfriend's (soon to be husband) movements. Alone among Netanyahu's older friends, Lieberman had been the first to realize Sara had the tenacity, unlike Bibi's previous wives and girlfriends, to hold onto him.
The plan was already clear to Evet-Avigdor even then. Political journalists who got to know him described Lieberman as a hard-core Likudnik, fanatically devoted to Netanyahu. But that wasn't exactly the case. Lieberman had simply calculated he had a better chance of getting close to power on the coattails of the young Netanyahu than with any of the other aspiring Likud leaders. He was prepared to volunteer as Bibi's gofer, in the knowledge that it was the fast track upward.
To this day, that remains the explanation for Lieberman's actions — including his decision last week not to join a new ruling coalition, dashing Netanyahu's attempts at building a fifth government and sending Israel back to the polls for a second 2019 election.
The right-hand man
In early 1992, Netanyahu defied Likud's leaders and voted alongside Labor in favor of a law directly electing prime ministers, breaking a commitment he had personally made to Shamir. Netanyahu didn't care. He was convinced he would be Likud leader in the not-too-distant future and would find it easier to win a direct election. There was talk in the party of "punishing Bibi" in the upcoming Likud candidates' election. Lieberman shared his boss' priorities — Netanyahu above Likud — and urged him to leave the party and run for prime minister as leader of a new right-wing group. Netanyahu demurred.
Shamir resigned as party leader a few months later, following Likud's defeat in the general election. And when Arens announced he wouldn't be running, Netanyahu finally had his moment. The old campaign team rushed back for what would be Likud's first party-wide primary.
This time, though, Lieberman would play a central role. He had been compiling a supporters' list for three years and now, with Netanyahu a contender, he had access to Likud's membership lists. Netanyahu's campaign would be the only one that utilized computers to organize comprehensive mailing lists and phone calls to all members.
Lieberman played a role in another unique feature of the Likud primary: He had been warning Netanyahu that his rivals, particularly former Foreign Minister David Levy, were collecting information on him. One night, an anonymous caller phoned the Netanyahu residence, informing Sara that her husband was having an affair and threatening to expose him publicly if Netanyahu didn't withdraw from the race.
There is still no evidence that a sex tape ever existed of Netanyahu and his lover Ruth Bar — a married pollster with whom he'd been having an on-off affair before he met Sara. The police investigators never found one. But Lieberman had stoked Netanyahu's paranoia, leading him to go on television and make the barely veiled accusation that "senior figures in Likud" were blackmailing him.
Netanyahu succeeded in salvaging his marriage and went on to win the party primary by a landslide, but he never totally lived down the "hot-tape case." It also bolstered Lieberman's standing.
As Likud leader, Netanyahu installed Lieberman in the newly created position of Likud CEO. The party was deep in debt after losing the election to Yitzhak Rabin's Labor Party. While Netanyahu embarked on fundraising trips to see Jewish millionaires he had befriended during his time as UN ambassador, Lieberman combed Likud headquarters in Tel Aviv, slashing costs and firing dozens of veteran employees.
Netanyahu's trust in Lieberman at that time was complete. Lieberman consolidated absolute power over the party machinery. On the night of November 4, 1995, when news came through that Prime Minister Rabin had been assassinated by a Jewish extremist, Netanyahu's immediate response was to dispatch Lieberman to party headquarters to check whether the assassin, Yigal Amir, had been a member of Likud.
In the subsequent election campaign in 1996, Lieberman was not part of the team — advised by American strategist Arthur Finkelstein — that crafted Likud's message, accusing Prime Minister Shimon Peres of plotting with PLO leader Yasser Arafat to "divide Jerusalem." He had other important jobs.
Netanyahu was determined to ensure he would be the only right-wing candidate in Israel's first direct election. Lieberman was put in charge of negotiating a deal with Tzomet, a secular right-wing party whose leader — the gruff Gen. (ret.) Rafael Eitan — was planning to run.
Lieberman clinched a deal with Eitan, giving Tzomet eight spots on Likud's slate of candidates. Party members howled at the profligacy, but Lieberman and Netanyahu only cared about giving him a clear run at the top job. (Tzomet was the last right-wing party to campaign stridently against religious coercion by the ultra-Orthodox parties. In 2019, Lieberman's Yisrael Beiteinu is now entering that vacuum.)
Lieberman's other job was to connect his boss with the new Israelis — the million Russian-speaking immigrants who had arrived in Israel over the previous six years. Labor expected that these secular "Europeans" would have more of an affinity with them. But Lieberman knew his community much better and that they would be more inclined to support a nationalist agenda.
He had been preparing for years, had extensive contacts with Russian-speaking journalists and knew where to find potential voters. And, for the first time, he could hold election rallies in his native tongue. Sixty-eight percent of immigrants from the former Soviet Union voted for Netanyahu on May 29, 1996, contributing to his wafer-thin victory over Peres.
A few days after the election, news organizations received a memo from the bureau of Prime Minister-elect Netanyahu. From now on, they were instructed to make sure Netanyahu was referred to as Binyamin, not Bibi. And the new director general of the Prime Minister's Office must be called Avigdor, not Evet, Lieberman.
Lieberman senses weakness
Lieberman's 18 months in one of the most powerful positions in the Israeli civil service were also his most frustrating. Netanyahu came into office intending to run a presidential-style administration — but without a team. Nearly all of those who had been by his side over the years, going back to his diplomatic days, were not offered jobs in the Prime Minister's Office. Sara and Avigdor didn't trust them.
It wasn't just the staff. On Lieberman's advice, Netanyahu also tried to keep two of Likud's most senior politicians, Dan Meridor and Ariel Sharon, out of his cabinet, to weaken potential rivals. This led to Likud ministers rebelling on the day of the new government's inauguration, refusing to serve unless Meridor and Sharon were appointed ministers as well. Netanyahu backed down, but the confrontation set the tone for three years of chaotic governance.
The Netanyahu-Lieberman plan to create a centralized government run from the PMO — to which key government units like the Finance Ministry's Budget Department and the Civil Service Commission would be transferred, and from where a new National Security Council would control the security establishment — quickly ran aground due to civil service obstruction, the opposition of other ministers and High Court of Justice injunctions. Lieberman was determined to appoint senior officials who would be "in one mind with us," but failed even to replace the civil service commissioner.
Years later, Netanyahu would accuse Lieberman of giving him bad counsel that derailed his first government. Lieberman in turn blamed Netanyahu for weakness and indecisiveness. But they had both been on the same page — just as they were in their attempt to appoint a compliant attorney general who they hoped would quash corruption charges against their ally, Shas leader (then and now) Arye Dery.
Despite police recommendations that Netanyahu and Lieberman both be indicted for bribery in that case, they escaped with no more than a reprimand for having tried to undermine the justice system.
The watershed moment came in November 1997 when Netanyahu publicly disowned Lieberman's attempts to change Likud's bylaws, giving the central committee — over which he had more control — the power to choose the party's slate of candidates instead of the entire membership.
A few weeks later, Lieberman announced he was resigning as director general of the PMO. Publicly, he explained that to help Netanyahu and Likud, he needed to be freed from the constraints of his government position. But he had never seemed particularly constrained. In private, he fumed that "Bibi can't make decisions." And yet, despite the obvious tensions between them, few imagined there could ever be a rift: Bibi and Evet just seemed too inseparable. Who could conceive of Netanyahu without Lieberman?
Evet the kingmaker
With hindsight, it is impossible to see the December 1997 resignation as anything but a strategic move away from Netanyahu and Likud. Lieberman had hitched his fortune to Likud's rising star for nearly a decade and, sensing an implosion, began plotting an independent course. Netanyahu survived in power for another 18 months, but Lieberman had been right — the first term would end ignominiously.
Lieberman disappeared from sight for over a year, building up business contacts that would make him both wealthy and the target of a decade-long fraud and money-laundering investigation.
When he returned to politics in January 1999, to announce he was founding Yisrael Beiteinu, the expectation was that it would be a satellite party to Likud, ensuring the "Russian" votes remained in Netanyahu's right-wing coalition.
Netanyahu himself certainly expected that. During the campaign, when worried staff reported to him that their rival, Ehud Barak, was making inroads with the Russian-speaking immigrants, he told them not to worry because the Russians were being taken care of by Evet.
When the results came in, though, it transpired that Lieberman had been working for himself, gaining four seats for his party with a campaign conducted solely in Russian. But the vote for Netanyahu among the olim plummeted, with Barak winning half (in 1999, Israelis still voted in separate ballots for party and prime minister).
Lieberman had built his own personal political platform on his old boss' downfall. And that is how he has maneuvered Yisrael Beiteinu ever since, including while Netanyahu spent the next decade clawing his way back to power.
Yisrael Beiteinu has been the most promiscuous of Israel's notoriously disloyal political parties over the past two decades. It has joined and left coalitions at a dizzying rate, always over "matters of principle" that at other times Lieberman had overlooked. The party linked up with the far-right National Union in 2000, disbanding that partnership in 2005. In 2013, it entered a similar electoral alliance with Likud before ending it a year later.
Looking back, it is clear there was only one factor in the decision over whether to join or leave a government: Lieberman's influence and proximity to power.
At the end of 2006, for example, then-Prime Minister Ehud Olmert's centrist Kadima government was on the ropes. He was under fire for the incompetent way the costly and unsuccessful Second Lebanon War had been conducted and he faced a slew of corruption investigations. Lieberman surprised him with an offer to join the coalition and guarantee his Knesset majority.
Olmert asked: "Why do you want to join? We disagree on policy."
"I believe your policies will fail," Lieberman replied. "But meanwhile, I want to be where the decisions are made."
Less than two years later, the government policy was suddenly too left-wing for Lieberman's liking and he was out of Olmert's coalition.
In fact, in all six of the governments in which Yisrael Beiteinu has been a member, Lieberman was never a minister for an entire term. He either waited for the most importune moment to join, after the other partners, or resigned early when he sensed a coalition nearing the end of the line. Often, as in the previous Netanyahu government, he did both: He refused to join the coalition in 2015 but then slipped in as defense minister a year later, only to resign last November. He always kept his options open.
His refusal to enter Netanyahu's coalition last week was fully in character — but with one difference. By forcing Netanyahu to dissolve the Knesset, Lieberman has finally and irrevocably burned his bridges with the man whose shirts he used to carry.
He did that because he is convinced Netanyahu is almost at the end of his long political career, and there is nothing to be gained from granting him another coalition.
Lieberman is pragmatic and doesn't ever expect to be prime minister. His aim is to be the kingmaker; the closest to power. Now he's preparing the ground to anoint Bibi's successor.
Click the alert icon to follow topics:
SUBSCRIBERS JOIN THE CONVERSATION FASTER
Automatic approval of subscriber comments.

NOW: 40% OFF
ICYMI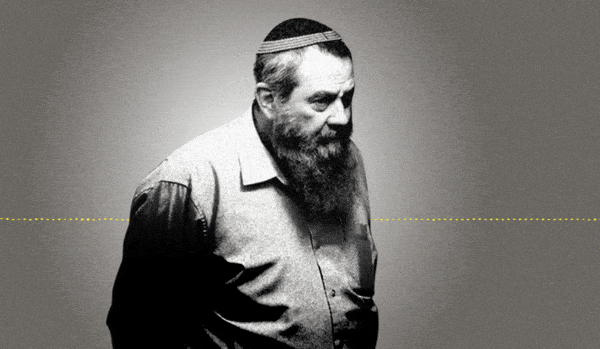 Jewish Law Above All: Recordings Reveal Far-right MK's Plan to Turn Israel Into Theocracy
Why I'm Turning My Back on My Jewish Identity
Down and Out: Why These New Immigrants Ended Up Leaving Israel
The Reality Behind 'The White Lotus' Sex Work Fantasy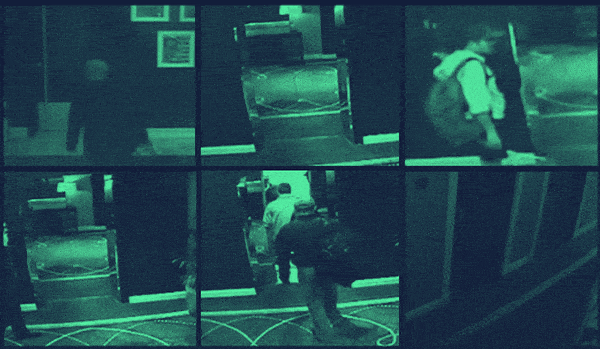 This 'Dystopian' Cyber Firm Could Have Saved Mossad Assassins From Exposure
Comeback Kid: How Netanyahu Took Back Power After 18 Months in Exile