These Israeli Left-wingers Still Hate Netanyahu — but Can't Decide Who to Love
Kahol Lavan or Democratic Union? Labor-Gesher or the Joint List of Arab parties? Avigdor Lieberman?!? Haaretz speaks to lifelong leftists who are agonizing over how to cast their ballot on September 17
Israeli politicians Nitzan Horowitz, left, Stav Shaffir, Ehud Barak, Benny Gantz, Miri Regev, David Bitan and Avigdor Lieberman in an election billboard in Tel Aviv, August 21, 2019.
Credit: Sebastian Scheiner,AP
As Israelis head to the polling stations on September 17, the dominant question in this do-over election is precisely the same as just five months ago: Should Prime Minister Benjamin Netanyahu be given a mandate to enjoy another decade at the country's helm?
For those on the center-left and left, the answer to that question remains simple: a resounding no.
Israel's Arab voters can decide it all. Do they want to? LISTEN to Election Overdose
Subscribe
A far less straightforward matter is choosing which party to vote for this time around.
New alliances have anti-Netanyahu voters on the left questioning whether they should vote for the same party they chose last time, while new configurations formed ahead of the election are driving loyal voters away from their parties.
Dizzying rounds of political musical chairs as the opposition fails to unite into a large-scale bloc against Netanyahu has many left-wingers frustrated, confused and undecided. Some are considering voting for parties they never considered supporting in the past. Some even confess quietly that, for the first time ever, they are toying with the idea of not voting at all.
Aliza Ben-Tal, a Tel Aviv resident who spent most of her adult life on a kibbutz in the Negev, was a consistent Meretz voter until the April election. Her reason for voting Meretz, even when the left-wing Zionist party had little to no chance of entering a governing coalition, has traditionally been because she "always felt we needed to have a conscience in the Knesset — and Meretz was that."
But this year Ben-Tal felt so strongly that the Netanyahu era needed to end that she swallowed hard and cast a vote for Kahol Lavan, a new party led by former Israel Defense Forces Chief of Staff Benny Gantz (in an alliance with former TV host and Yesh Atid leader Yair Lapid). Looking at their strong polling numbers week after week, she says, she felt she needed to "give them a chance" to topple Netanyahu.
Kahol Lavan's strong showing in the April election, and the poor showing of the more left-wing parties, showed that many had made the same choice: Abandoning the left in favor of a centrist party that looked like the first real chance in a decade to oust Netanyahu. Ben-Tal admits to doing so fully knowing she was "not a fan" of many of the party's leading figures, who were clearly associated with the right and had in the past served as ministers or aides to Netanyahu. But the hope of a new prime minister was worth it, she says.
However, as 2019's second Election Day draws closer, Ben-Tal isn't sure Kahol Lavan deserves a second chance.
"I've been really disappointed in the lethargic behavior of Gantz and company since April," she explains. "I thought there would be more of a fighting spirit in Kahol Lavan — but there isn't. It seems like they know how to fight in military fatigues but not in politics."
Yet when she looks at the parties on the left that she traditionally supported in the past, she isn't excited about coming home to them either. Meretz has now united with other politicians to form a wider left-wing bloc, the Democratic Union, joining former Labor lawmaker Stav Shaffir and — most controversially — former Prime Minister Ehud Barak and his new Democratic Israel party.
"I really can't stand him," says Ben-Tal of Barak, who served as Israel's premier 20 years ago but ignominiously left the Labor Party in 2011. She blames him for "trashing" the Labor Party; for "destroying" the hope of peace negotiations; and, like Netanyahu, "dramatically changing the way Israeli politicians behave" by "shamelessly" amassing wealth and associating with the likes of convicted sex offender Jeffrey Epstein.
Yet despite her discontent with the choices, she doesn't see staying home as an option. "I'll take out two slips of paper and stand there till I figure things out," says Ben-Tal, referring to the Israeli voting method that involves choosing a printed ballot with a party's name on. "As long as my brain is functioning and I'm well enough to help put up a fight against the intolerable and frightening racist, xenophobic, misogynistic, proselytizing, corrupt mouthings and members of [Netanyahu's] Likud and those further to the right in the seat of power — I will. Even if I'm still unclear as to which ballot I'll be putting in the envelope."
Decisions, decisions
Dahlia Scheindlin, a public opinion expert, says there is no data-driven evidence that left-wing Israeli voters are any more dismayed with their options than those on the right or are any more likely to stay home on Election Day.
"I know that in every cycle we have a lot of people who say, 'My gosh, I have nobody to vote for," she says. "And this time, I personally hear and feel people on the left expressing that dilemma. But I don't think it will lead to lower turnout."
Shelley Goldman, another Tel Aviv Meretz supporter who voted for Kahol Lavan in April, says she is debating whether to vote once more for Gantz's party, which appears to be "the best electoral option to oust Netanyahu" — even though her own views are far to the left of the party's candidates. She worries "that if Kahol Lavan doesn't get a mandate to form a coalition, I will have wasted my vote helping to elect a party that does not reflect my political views."
Danny Shapiro, who lives in the central town of Shoham, says he is almost certain he won't be voting for Kahol Lavan again, like he did in April. Now, though, he is uncertain whether to back the Democratic Union or the Labor Party. The latter, in a shift to the right, has joined with Orli Levi-Abekasis' Gesher party and is running a campaign based on social issues. It's an alliance that has been struggling in the polls ahead of the election.
Shapiro says he may give his vote to Labor simply to aid the survival prospects of the veteran party that built the state. It would be "profoundly demoralizing," he says, if Labor is "wiped off" the political map entirely.
"My heart is with Meretz, but I am scared about Labor being 'deleted,' not passing the electoral threshold," he explains. "So while I am leaning toward the Democratic Union, I might waver at the last minute. I voted Kahol Lavan last time, having bought into the 'strategic vote' narrative. But not this time."
Joshua Shuman, a Jerusalem public relations executive and also a loyal Meretz supporter for many years, has been debating whether to vote for Kahol Lavan — whom he also supported in April as an anti-Netanyahu vote — or the Democratic Union.
Yet this time, though Shuman can hardly believe he is even considering it, he is also tempted by a politician he never believed he would ever consider voting for: Yisrael Beiteinu leader Avigdor Lieberman, the former defense minister and noted hard-liner whose decision to walk away from coalition negotiations triggered this do-over election.
"Despite my misgivings about his right-wing stance, his standing up to the ultra-religious power structure" — and Netanyahu — could be enough to win Shuman's vote.
And he is not alone. Lieberman has been polling at double the five seats he won in April, following his stubborn refusal to join Netanyahu's coalition. Part of the attraction is his makeover from being a politician primarily defined by his hawkish right-wing views into someone who is willing to stand firm against the politically powerful ultra-Orthodox parties.
As a lifelong left-winger, could Shuman have ever imagined that he would one day seriously be contemplating a Lieberman vote? "Absolutely not. It's bizarre. It's absolutely bizarre. And yet I can't tear myself away from seriously thinking of voting for Lieberman," he says.
Voting for an Arab party?
For some committed peace activists further to the left, the pairing of Meretz with Ehud Barak and Labor with Levi-Abekasis is pushing them to seriously contemplate voting for the Arab ticket for the first time.
Ori Weisberg, a Jerusalem academic, says he may cast his vote for the Joint List, an alliance of three Arab parties and the Arab-Jewish Hadash party. He says it isn't merely the partnership with Barak that is pushing him away from Meretz. In April, he notes, under Tamar Zandberg's leadership, the party was heading toward "more formalized and broadened Jewish-Palestinian political cooperation" — pointing out that it was the Arab vote inspired by this effort that got Meretz over the electoral line.
He had been hoping for Meretz to continue working toward "some sort of Jewish-Arab social democratic party, non-Zionist but not anti-Zionist," in partnership with Hadash. But after the reconfiguration of the Joint List and the election of Nitzan Horowitz as Meretz leader, that idea "just went up in smoke."
Under Horowitz, Weisberg says, not only has Meretz joined with Barak — who famously said after the 2000 Camp David negotiations broke down that there was no partner for peace. It is also emphasizing the banner of religious coercion in a way that is "more anti-religion than pro-pluralism," and is de-emphasizing the Palestinian cause.
The Labor Party, he continues, "is even less of an option" because of the partnership with Gesher (which Levi-Abekasis founded last year after previously leaving Yisrael Beiteinu). That move, he says, "just seems dumb. It signaled that Labor was once again going to bracket the occupation to focus on a social agenda to try to draw voters from the right and promote social democracy for Jews. Most of us think that's bunk. There is no real way to address Israel's social problems without addressing the occupation. They are linked both economically and socially."
That has led Weisberg to seriously consider the Joint List, though he still has misgivings. On the one hand, he hopes that "if more Jews vote for the Joint List, it might strengthen the rationale for a Jewish-Arab left going forward." He also believes that Joint List head Ayman Odeh "would be a more effective leader of the opposition than Horowitz or [Labor Party leader Amir] Peretz."
But there are elements of the Joint List that give him pause, particularly its inclusion of Islamists. "If I would never vote for a Jewish religious party — both because I am against religious parties and because they tend to want to shut women out of the public sphere — why would I vote indirectly for an Islamic party?" he asks.
Sany Arazi, a left-wing political activist who works with the Molad think tank, says he felt deeply let down by the left-wing parties failing to coalesce into a bloc, and blames the Labor Party for that.
"I was very disappointed by Amir Peretz, who I have supported over the years for his refusal to unite with Meretz on the left. Instead, he's leading a doomed attempt to suck up to the right and get new voters. It was as if he was embarrassed to be identified as part of the left. He was afraid of identifying as left wing and losing right-wing voters. But now he's lost his base on the left."
While "there may not be a sweeping and enthusiastic following" for the Democratic Union, "at least they are straightforward and unapologetic about their left-wing positions," adds Arazi.
And although he says he is committed to peace and justice for the Palestinians, Arazi also feels it is vital to emphasize the theme of democracy.
"At the moment, we have moved beyond merely fighting about the occupation, like we did in the 1990s. We are in a battle for the character of the state. It all goes together. If we become a religious and nationalist country, then controlling other people is just fine. If we are a Democratic state, committed to equality and representation, then the occupation is a big problem. Are we going to be tribal and racist like the Saudis, or free and democratic like France and England?"
Ultimately, Arazi says, voters on the left shouldn't lose too much sleep agonizing over who to vote for — as long as they vote against the current government.
All of the options from Kahol Lavan leftward are united on the important questions, he notes. "They all would sign" a two-state peace agreement with the Palestinians under the right conditions, he says. "They all have a similar social economic vision. And all of them oppose the systemic corruption of the current Netanyahu government.
"All of these parties have the same answers," he concludes. "The disagreements are over what is the most burning question."
Click the alert icon to follow topics:
ICYMI
Ken Burns' Brilliant 'The U.S. and the Holocaust' Has Only One Problem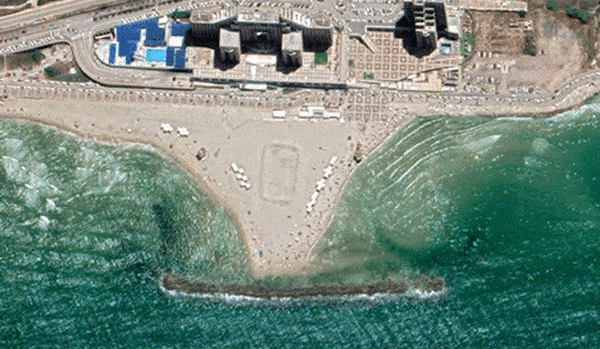 Facing Rapid Rise in Sea Levels, Israel Could Lose Large Parts of Its Coastline by 2050
As Israel Reins in Its Cyberarms Industry, an Ex-intel Officer Is Building a New Empire
How the Queen's Death Changes British Jewry's Most Distinctive Prayer
Chile Community Leaders 'Horrified' by Treatment of Israeli Envoy
Over 120 Countries, but Never Israel: Queen Elizabeth II's Unofficial Boycott