The Battle to Lead Israel's Troubled Labor Party
Shaffir or Shmuli? Haaretz catches up with the two young stars of Israel's oldest party as they fight for their — and the center-left's — political future against an old guard represented by Amir Peretz
From left: Labor Party hopefuls Amir Peretz, Stav Shaffir and Itzik Shmuli
Credit: Moti Milrod, Emil Salman
Update: Veteran Labor MK Amir Peretz wins the primary for the party's leadership, overtaking a new generation of contenders with 47 percent of the vote.
For those who dare to dream of a revitalized Labor Party, Itzik Shmuli and Stav Shaffir are frequently seen as the greatest hopes to lead the movement.
In recent days, though, it has been disconcerting for such dreamers to watch their young leaders-in-waiting trade passive-aggressive barbs in a short but intense primary battle to head the venerable center-left party.
Shmuli, 39, and Shaffir, 34, face off Tuesday against 67-year-old Amir Peretz, a Labor veteran who headed the party more than a decade ago and has lined up an impressive list of influential members behind his candidacy.
The two younger candidates are hoping to prevent Peretz from winning the 40 percent of the vote required to declare victory and prevent a runoff election.
Under normal circumstances, the new chairperson would be given time to settle in. But following Prime Minister Benjamin Netanyahu's failure to form a governing coalition after the April election, the new leader will have little more than two months before the year's second general election takes place on September 17.
The winner will face a formidable task: Picking up the pieces of the once-dominant party after the most disastrous election result in its history. After Labor garnered a mere six seats in April, Labor Party Chairman Avi Gabbay resigned, the latest in a series of leaders who failed to win over voters.
In their campaign speeches, media appearances and frequent tweets and Instagram posts, Shaffir and Shmuli both say they represent the change that their struggling party needs to rebuild itself. Both contend that Peretz — despite his popularity within the party, long résumé and singular accomplishments (he is widely credited, as defense minister in 2006-07, with pushing for the development of the Iron Dome missile defense system over political opposition) — represents the party's old, failed image.
Drastic change is needed at a time of crisis, they both argue. But what should that change look like? This is where the two differ.
Although close in age with similar political positions and visions, and careers that have traveled in tandem, the two young politicians differ radically in style: Shaffir is fire to Shmuli's ice.
Israel's youngest ever lawmaker when she entered the Knesset in 2013, Shaffir has built her reputation — and a loyal, largely young following — on impassioned speeches that have gone viral on YouTube; confrontations in the Knesset Finance Committee; and inspiring speeches in the United States. She is arguably the best equipped to bring new blood into the party: In the weeks leading up to the primary, a dynamic social media campaign and voter drive succeeded in attracting 4,000 new young members — all of whom signed up in order to vote for Shaffir.
Shmuli is a former IDF tank commander and chairman of the National Union of Students. He is as thoughtful and methodical as Shaffir is brash, outspoken and spontaneous.
In 2018, he won the Israel Democracy Institute's Outstanding Parliamentarian Award, winning praise for "actively supervising the government's work through consistently being present in the committees, by submitting queries and proposals for the agenda, and by passing laws that aim to benefit the public."
Far more closed and private than Shaffir, Shmuli's public profile was raised when he came out as gay in 2015 — two years into his first Knesset term — and subsequently shared the struggles he and his partner had endured to become parents through surrogacy. His son Nevo was born just two weeks before the April election to a surrogate in the United States.
Shaffir and Shmuli's simultaneous political rise began in the summer of 2011, when their rousing, crowd-pleasing speeches as joint leaders of the social protest movement turned them into instant household names.
Latching onto their popularity in hopes of reinvigorating the party, then-party leader Shelly Yacimovich swiftly brought them into the fold. The two young leaders inspired thousands of young people to sign up as members, and they in turn became loyal Shaffir and Shmuli voters in the primaries. In 2013, the duo rocketed past veteran members — Shaffir finished ninth and Shmuli 12th — and two years later they rose still further, Shaffir finishing second and Shmuli just behind her. It was only in the first 2019 primary that Shmuli finally claimed more support than Shaffir, when they finished first and second, respectively. Peretz was fourth, while Yacimovich, who has declared she is done with seeking the party leadership, was third.
'Ego-driven' politics
As they raced across the country in the lead-up to Tuesday's primary, the two politicians' differences were on full display.
Speaking in Petah Tikva on Saturday, Shmuli laid out the case for why only he can save the party, forming the necessary alliances to reenergize the opposition.
His thesis rests heavily on the wild card who was thrown into the election last week when former Prime Minister (and Labor leader) Ehud Barak reentered the political fray with a new party. Over and over, Shmuli told the crowd that only he is the necessary link who can bring the center-left together, describing an alliance between Barak and Labor that would reach out to the centrist Kahol Lavan on its right and Meretz on its left.
Shmuli mentions former Foreign Minister Tzipi Livni repeatedly as part of that grand alliance, though Livni has yet to make any public announcements about getting into the race (or under which party's banner).
Pressed repeatedly by political journalist Sefi Ovadia as to whether he was expressing a willingness to merge with Barak and agree to be number two on his slate, Shmuli refused to be pinned down. "All options are open," he told his interlocutor. "I come with no preconditions."
Peretz has a long-running bitter history with Barak and has ruled out serving as his second-in-command. Shmuli believes it is such "ego-driven" politics and delusions of past glory that has been Labor's downfall over the years.
Speaking with Haaretz after the event, Shmuli remains laser-focused: Labor must choose a leader who can work with Barak and the center-left parties, in order to build a solid alliance that will truly challenge Netanyahu. And only Shmuli — not a rabble-rouser like Shaffir, nor a bearer of past political baggage like Peretz — is suited for the task, he quietly but firmly insists.
His cool exterior is deceptive, he says. "I have gotten to where I am, from the bottom, through determination, fighting spirit, a huge desire to win. I wake up in the morning and my goal is not to be a rock star in the Knesset; I want results — that's what's important to me.
"I think that's a problem in our camp, where people want to fight internally for the sake of a fight. In the end, the goal has to be to win — and I want to win," he adds.
He says that September's "do-over" election should be viewed as a miraculous second chance to be free of Netanyahu and the "messianic" right.
"To throw away that chance by fighting battles of the past is ineffective and wasteful," he says. "Our goal has to be to win. The stakes couldn't be higher: We are fighting for the survival of a Jewish and democratic state with social justice and the rule of law. All of our values are under attack. If we waste all of our energy in these internal ego battles, trying to resolve past rivalries, it is not only the Labor Party that will be dead and buried. The whole center-left camp, and all the values we believe in, will be lost. The whole state will be moved to a place from which there may be no turning back."
Shmuli presents the race as a binary choice: Peretz as a symbol of the old guard and himself as a hope for the future.
"It is a close, tight race between Amir and I," he says, pointing to internal polling that shows they are the candidates with the best chance of winning more than 40 percent in Tuesday's vote. If they fail to do so, a second round of voting will take place.
Asked about Shaffir, Shmuli measures his words even more carefully than usual. "Her candidacy is legitimate. Stav is a fighter, she has made her mark, and ultimately I think she adds strength to our party," he says. "But I think I'm the right person at this moment to lead the party forward. I can do things that are crucial right now for both the party and the camp."
He realizes that arguing that he is best suited to submit to a symbol of the past like Barak is an odd argument to make. But Shmuli is a pragmatist and Barak's candidacy, whether Labor likes it or not, "is a fact of life — and it's our decision whether to treat him as a rival or a partner. I prefer to treat him as a partner."
Anesthetizing the voters
Shmuli's dismissal of Shaffir's chances — and his and Peretz's refusal to participate in a televised debate with her — have enraged the Netanya native who has a degree in sociology and journalism from City University, London.
Haaretz caught up with Shaffir on Saturday evening as she arrived for her second public event of the day, in the small town of Tzur Yigal. Shaffir had just come from a television studio where the three candidates had been set to debate. "I really wish the television network had allowed me to sit next to two empty chairs with their names on them," she says.
She is clear about why they refused to debate her. "Their goal has been to downplay this primary, to keep it as quiet as possible," she says. "They want to anesthetize Labor voters, because they know the party hacks will vote no matter what. But the more prominent the race becomes, the more support I will get."
While Shaffir agrees with Shmuli that their party is in desperate straits, she differs on how to resolve the crisis: The solution isn't quiet dealmaking and capitulation, but publicly and loudly standing up for what the party believes in. She can also make alliances with Barak, Kahol Lavan and Meretz, she says. But alongside that, she argues that she will bring an energy and spirit to Labor that will attract attention and more support — by passionately speaking out against the Netanyahu government and its coalition partners.
"This government rules by fear," she told her audience in the small central Israeli town. "And instead of resisting, instead of fighting the way we should be fighting, we've simply let these corrupt and messianic forces take over our country to the point where they've corrupted our government entirely. They've intimidated the media, the courts — and especially the political opposition. Instead of doing what's needed to win, my camp has done nothing but tremble in fear."
What the party lacks is what she says she's proven she can provide: Inspiration and a shot of youthful energy that stands up to the Netanyahu government and its coalition.
"The right wants a state governed by Jewish law. They don't want to let women walk around in sleeveless tops. They don't want to let our young daughters wear shorts. They want to annex the [West Bank] settlements along with the 3 million Palestinians who live there, which will end any hope of real democracy, and pour millions of shekels into the settlement project that should be going to schools and hospitals."
While insisting that she is just as capable as Shmuli of building alliances with other center-left parties, she says that alone is not what Labor needs to do in order to become "relevant" again. If elected party leader, she promises to spark "a revolution that will attract tens of thousands of young people. I was able to sign up 4,000 new members in a few weeks. As party head, I will flood the empty Labor Party chapters across the country with tens of thousands of energized young people. What these young people — what all people — want is to see leaders who are really willing to fight for them."
Shaffir dismisses Shmuli's pessimistic read on her chances, noting that if all the new voters she has registered join with her existing supporters, she will win.
Party activists who admire both Shaffir and Shmuli agree that it is time for the torch to be passed to their generation. However, they long for them to settle their differences and work as a team. How can both claim to be able to forge alliances with other parties, the activists ask, when they can't even build an alliance within their own?
As Shaffir left Tzur Yigal, racing for a meeting with activists, she was followed by Oded Halamit and Yaron Lore, who head the party's local chapter.
Halamit is clear what needs to happen next. "They need to stop fighting with each other; it's like the days of [Yitzhak] Rabin and [Shimon] Peres all over again. It's everything that's bad about the Labor Party," he sighs. "I wish someone more senior in the party would act like their parent, knock their heads together and force them to get along."
Click the alert icon to follow topics:
SUBSCRIBERS JOIN THE CONVERSATION FASTER
Automatic approval of subscriber comments.

NOW: 40% OFF
ICYMI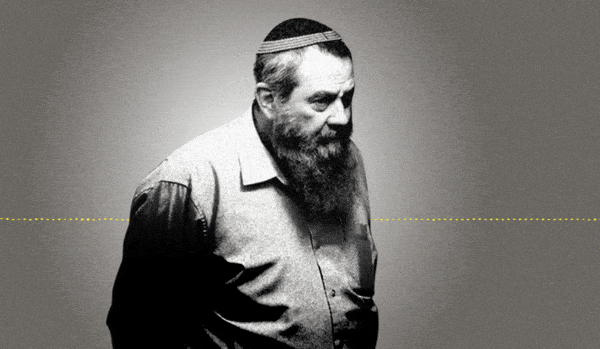 Jewish Law Above All: Recordings Reveal Far-right MK's Plan to Turn Israel Into Theocracy
Why I'm Turning My Back on My Jewish Identity
Down and Out: Why These New Immigrants Ended Up Leaving Israel
The Reality Behind 'The White Lotus' Sex Work Fantasy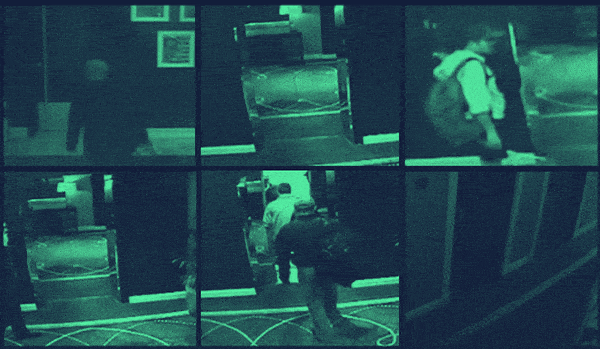 This 'Dystopian' Cyber Firm Could Have Saved Mossad Assassins From Exposure
Comeback Kid: How Netanyahu Took Back Power After 18 Months in Exile