Analysis |
Instead of Taking on Netanyahu, His Rival Party Is Shooting Itself in the Foot
Even after Netanyahu capriciously forced collective suicide upon the newly elected Knesset, he still managed to push through his choice for state comptroller
Illustration by Amos Biderman.
Benjamin Netanyahu went into the campaign for the election of the new state comptroller bruised and limping, with egg on his face, immediately after chalking up a monumental failure to form a new government, his fifth. He capriciously forced collective suicide upon the newly elected but short-lived 21st Knesset and consigned an unknown number of MKs from the stillborn coalition – all of them members of his party – to perdition. Many had good reason to be angry with him, and there's no better or safer way to let off steam than in the darkness behind the partition in the parliamentary chamber (the Knesset elects the state comptroller by secret ballot).
On top of everything, until the last minute, Netanyahu zigzagged with characteristic indecisiveness between a host of possible candidates. The person he finally sent to the parliamentary front, Matanyahu Englman, was unknown to the vast majority of MKs. On the other side, the new opposition, which doesn't have a country to manage, had time to plan a winning strategy and to try to inflict another defeat on the prime minister. Its candidate, Israel Defense Forces Maj. Gen. (res.) Giora Romm, was no lightweight, either.
The result stunned even Likud's diehard optimists: 67 MKs voted for Englman, 48 for Romm, with five abstaining. The balance of forces in the present Knesset is 60-60, which is why Netanyahu wasn't able to form a coalition. On the assumption that the five MKs of Yisrael Beiteinu were as good as their word and voted in favor Englman, the final result should have been closer to 65-55.
From the moment the candidates for comptroller were chosen on May 20, up to the vote itself this week, Netanyahu himself and his fixer, Environmental Affairs Minister Zeev Elkin, homed in on the target like a cruise missile. The premier phoned up most Likud MKs personally, and Elkin went through them one by one. He administered persuasive preventive treatment among those belonging to possible pockets of resistance or suspected of harboring plans to defect.
On Monday, an hour before the secret vote, Netanyahu convened Likud's MKs. He spared no trenchant words or withering looks to convey to the group how critical a victory was at the national level, adding that a loss would be no less grievous than the destruction of the third commonwealth, the end of governance and the end of days.
"We are elected to govern, our work is reviewed by the voter," he told the MKs. "They [the gatekeepers, such as the comptroller] don't replace the voters. They don't have to do well by us. There's a strange, bizarre breach here. [He didn't think that, for instance, when State Comptroller Micha Lindenstrauss issued scathing reports about Prime Minister Ehud Olmert.] There are no such things in other countries. Giora Romm will continue to navigate the ship in the same direction. True, Englman is a Bennett appointment [he was chosen for his last job, as head of the Council of Higher Education, by now-ousted Education Minister Naftali Bennett]. But I've gotten to know him and he's a serious person. He thinks what we all think."
That last comment is key. Netanyahu wanted a like-minded state comptroller who won't bug him or ask many questions. He did the work and – ultimately got what he was after.
What did Kahol Lavan leader Benny Gantz do while Netanyahu was in the campaign trenches? He sat with MK Miki Haimovich from his party in the "horseshoe" area behind the plenum. They had a long, amiable chat, according to one eyewitness. Gantz looked pleased as punch, without a worry in the world, as though the vote were no more than a bothersome procedure designed to delay the declaration of Romm as the winner.
Kahol Lavan didn't expect such a stinging defeat. Its whip, MK Avi Nissenkorn, relied on intelligence that turned out to be totally mistaken. He believed that the 10 Arab MKs would vote for Romm, that they would not be turned off by his combat record. Nissenkorn also thought there would be defectors from the ultra-Orthodox parties and Likud. Those working assumptions collapsed; the deserters came from his camp.
Nissenkorn did his best: He's been an MK for one month and doesn't have a clue about battles of this kind, which Elkin has waged hundreds of times, including during his time as coalition whip. Romm compared the behavior of the party that promoted his candidacy to that of the ragged company of soldiers in the Israeli cult comedy "Halfon Hill Doesn't Answer." A more appropriate comparison comes from the world of soccer: Beitar Nahariya against Barcelona, say.
Deadly kiss
One picture is said to be worth a thousand words. Depends which picture and what words. But what definitely corroborates that old saying is the selfie of MK Gabi Ashkenazi planting a kiss on the cheek of his fellow Kahol Lavan member, MK Yair Lapid, at the conclusion of the meeting of the party quartet – the others being MKs Benny Gantz and Moshe Ya'alon – in which they decided to stick with the rotation agreement between Gantz and Lapid (regarding the premiership, should their party form the next government). This was Sunday, a day before the vote to elect a new state comptroller.
The photo was intended to convey a message that everything is cool in the "cockpit." No quarrels, no tension. The following day, it became a symbol of the insignificance and vacuity of the main opposition party, which instead of embittering Netanyahu's life, as Lapid promised after the election in April, is shooting itself in the foot with great skill.
The one person who wasn't in a partying mood Sunday was No. 3 on the slate, Ya'alon, the leader of the Telem faction. He thought from the first, and continues to think, along with many others in the party, that the rotation idea is folly, the product of an inflated ego (belonging to Lapid), and that it's another obstacle on the road – which is tough enough already – to forming a government. Last week, Ya'alon observed that the upcoming election demands "renewed thinking" about the party's attitude toward the ultra-Orthodox, without whom a coalition just won't happen. What he meant was that the rotation idea has to go.
This week, when asked for his opinion in private conversations, he emitted a sigh. It's Yair's decision, he said, and I hope he makes the right one. Well, came the reply, he's already decided, and Gantz has too. It's a done deed.
Ya'alon had a hard time digesting this. He related that in surveys during the last election campaign, the rotation plan exacted a very high price from Kahol Lavan – between two and three seats. Netanyahu, it will be recalled, turned the issue into pure gold. "Lapid-Gantz" was the slogan, and the right wing shuddered at the thought.
But the rotation plan continues to batter them even now. The Haredim, at least the Ashkenazim among them, are insisting that they will refuse to be part of a government as long as Lapid is slated to head it. In other words, there's an exorbitant price here – and just to make Lapid feel good?
Someone asked Ya'alon: If it were you, you would probably have given in already, right? Another sigh. Well, didn't I give in? Gantz and Ashkenazi were my subordinates (in the army). It's not simple. But when I saw that even though I was the senior figure, I wasn't really senior, I stepped aside. Israel is before everything else, I said then, and I still think that today.
Tongue-tied
Amir Ohana will be the first justice minister in Israeli history who was appointed only because of one dominant characteristic: his long tongue. Ohana's canine-like loyalty and total obsequiousness to Prime Minister Netanyahu, repeatedly demonstrated in interviews dripping with unctious remarks about the Leader, on the one hand, and venom toward the Supreme Court and institutional gatekeepers, on the other, paid off big-time. There is no greater supporter of the initiative to amend the immunity law so it will benefit Netanyahu or of the proposal to allow the Knesset to override the court, which is also aimed at helping the accused avoid trial.
The avoidance scenario, which was unlikely at best because of the dissolution of the Knesset, became even more remote on Wednesday when, as expected, Attorney General Avichai Mendelblit rejected the request from Netanyahu's lawyers for another delay of his hearing because of the re-do election scheduled for September 17. Mendelblit published his decision even before Ohana took office – maybe not by chance.
In any case, Ohana won't be much of a justice minister. This is a transitional government, there is no Knesset and no Ministerial Committee for Legislation. He will exert about as much influence as the drowsy security guard stationed outside the Justice Ministry offices on East Jerusalem's Saladin Street.
Moreover, the likelihood that Ohana will hold the post in the next government, if Netanyahu forms it, is zero. If Likud retains the justice portfolio, it will go to Yariv Levin, the current tourism minister. If not, then to either Bezalel Smotrich (Union of Right-Wing Parties) or to the just-fired justice minister, Ayelet Shaked, who at her farewell ceremony promised the state attorneys that she'll be back.
Netanyahu isn't expecting Ohana to change anything, implement reforms or fix whatever needs fixing. He's dispatching him to the ministry to serve as the defendant's representative in the corridors swarming with prosecutors, who soon will be required to determine the fate of the prime minister. He is expecting Ohana to instill fear, and if necessary, also to pass on information.
Ohana's political strength derives mostly from his close ties to Yair Netanyahu. Of all the party's MKs, there is no one closer to the crown prince, and in time that connection also made the MK the darling of the prime minister's wife. He figured out pretty fast whom to flatter and whose comments he should amplify in order to work his way up the ladder.
That explains the suddenness with which his candidacy emerged out of the clear blue sky (or perhaps from the private rooms in Balfour Street) on Tuesday. Until then, his name never came up in this context. There was talk of Yariv Levin (who to his credit refused to serve as a temporary minister without any authority or influence), Zeev Elkin, Science Minister Ophir Akunis and Deputy Foreign Minister Tzipi Hotovely. But Elkin has a long-running problem with Sara Netanyahu. Akunis, who was once Netanyahu's mouthpiece, has become outdated and his language has lost its sharpness. Hotovely, whom Sara actually likes, and who is an authentic representative of religious Zionism, will be "upgraded" in any case.
By appointing Ohana to a senior, important role, which includes statutory membership in the security cabinet and inclusion in restricted and secret forums, Netanyahu gave the finger to many others in his faction. He skipped over the first two rows of MKs and ministers and pulled out from the third an MK, who was No. 19 on the most recent Likud slate, and is now only in his second term. By doing so, the premier makes it clear to others what he expects of them.
There are those who will argue that the appointment of a justice minister – or any minister – who is openly gay is good news for Israeli society. If we recall Ohana's courageous embrace of former Israeli army interrogator "Captain George," a despicable creature and benighted homophobe and proud racist – whom Netanyahu presented during the election campaign as proof that his supporters are real people and not bots – the enthusiasm wanes a bit.
Over the past four years, Ohana hasn't made any particular effort to advance interests of the LGBTQ community. His permanent excuse was his commitment to coalition discipline. Over time this morphed into personal discipline in the service of the Leader, and this week he got his reward.
Ohana regularly bashes former Supreme Court President Justice Aharon Barak and "the left." His eyes flash with hatred. If he had an ounce of integrity, he would admit that without Barak and other justices, and without former lawmakers including Amnon Rubinstein and the late Shulamit Aloni, homosexual intercourse would still be a felony and that the rights he and his partner enjoy would simply not exist.
As for Levin, he espouses a systematic doctrine and has detailed plans going down to the microscopic level in regard to the judiciary. Whether they are essential or devastating depends on the beholder. Ohana spouts slogans at the level of stall owners in the market: "dictatorship" is his term for the court. He's labeled High Court of Justice rulings "illegal" and has described the Supreme Court justices as being like the "Council of Torah Sages but with robes."
This is the person Netanyahu is sending to discuss legal issues with Supreme Court President Esther Hayut, a week after he invited her and her deputy, Justice Hanan Melcer, to a photo-op meeting in his bureau, within the framework of his negotiations with Labor leader Avi Gabbay. "Henceforth we will conduct a respectful dialogue," he assured the two justices. Even as they were, perhaps cultivating hopes that this would really happen, they found themselves getting spat in the face.
In Kahlon's shoes
Naftali Bennett had already planned a return to high-tech, maybe to chalk up another successful exit before the next election – and then the newly elected Knesset was dissolved. He learned that life is what happens while you make plans. Following the April election, when his and Ayelet Shaked's Hayamin Hehadash party fell short of entering the Knesset by 1,400 votes, he drew several conclusions, the most important being:
1. The public despises gimmicks like patting doves in Rabin Square, duets bordering on weirdness, yearnings for a perfume named "Fascism" and violent slogans that lump Hamas and the High Court of Justice together. His next campaign, with or without Shaked, will contain none of that. Nor will he constantly repeat his desire to be defense minister from morning to night. No ministerial portfolios will be mentioned, only issues, primarily religion and state.
2. The assimilation of Moshe Kahlon's Kulanu party into Likud leaves about two Knesset seats in the center-right for voters who will look for a political home that isn't Likud. Bennett will target them, too. He'll present himself as the new sane and state-oriented right and as the new Naftali.
3. Bennett hopes to gain electorally from the exposure of Netanyahu's lie – in the election campaign he promised not to promote legal immunity for himself. Some in Likud chose to believe him and have been bitterly disappointed. They might look for an alternative right-wing party. Netanyahu's negotiations with Labor leader Gabbay, offering everything including the moon and stars, will also help fuel Bennett's campaign fire.
That first part of the last entry has coalition implications. Bennett will declare that if he is a member of the next government, he and his colleagues will not support any parliamentary gimmick, trick or shtick that Netanyahu might try to pull off because of his legal woes. Yes, you heard right: Bennett will be against an amendment to the immunity law and an expanded Supreme Court override clause that will apply also to Knesset decisions and not only to laws enacted by the parliament.
"I will not lend a hand to any act or legislation whose aim will be to harm Netanyahu or to help him in connection with the judicial system," he said this week behind closed doors. He sounded exactly like the old and now-forgotten Kahlon, when the latter was still the leader of a party with 10 Knesset seats without which a government could not be formed. If the voters smile on Hayamin Hehadash this time, reader Benjamin Netanyahu should take note that Bennett, free of the influence and pressures of the rabbis, is not in his pocket.
In the 50 short days since the election, Bennett seems to have undergone an extreme metamorphosis. This is the real Naftali, he's telling interlocutors. In my synagogue in Ra'anana, he says, not one worshipper would be ready to live in Smotrich's halakhic state or to be judged according to the strictures of the Torah.
On the other hand, Bennett promised again this week that he will do all he can to ensure that this time, on September 17, right-wing votes would not be cast in vain because of a glut of parties (most of which will not make it across the electoral threshold, with those votes thereby going to waste). In other words, he's out to unite his party with a sister party. But who will the bride be? The Union of Right-Wing Parties? After all, Bennett is against the Smotrich doctrine. Moshe Feiglin's Zehut party? That guy who wants a new temple to be built in Jerusalem? An odd couple. Bennett hasn't yet decided. The deadline for entering the race is August 2. He has time. In any case, those agreements are always worked out at the last minute, or a moment before.
He's waiting for Shaked. The two have renewed their ties, which became frosty after the defeat in April. They're meeting and speaking every day. If she agrees to return, there's a good chance she will be in top place on their joint slate.
Shaked has asked for a few days to think. She appears to be somewhat confused. On Sunday evening, a few hours after she and Bennett were fired as ministers by Netanyahu (a move that even ministers close to him think was a political mistake), the pair attended a meeting with activists from Hayamin Hehadash. Shaked conjectured that "the Holy One, blessed be he," no less, decreed that the party would not get into the Knesset last April.
The next day she was photographed in a non-kosher restaurant in Tel Aviv, alongside former politician Dalia Itzik and billionaire Alfred Akirov, and in the evening she was spotted dancing at a private family celebration thrown by Dudu Halevy, a member of the Likud Central Committee. To Likud people who told her they hoped she would join the party, she said: It's in your hands.
But it's not. Not in the hands of the party's stalwarts and not under the aegis of the Holy One. It's in the hands of one vengeful and grudge-bearing woman who has already spoken her piece and handed down her judgment. Move on, Ayelet.
Generation gap
The Labor Party convention, with its 3,700 members, will decide next week whether the person who will lead the party in the election campaign will be chosen in a primary by 65,000 registered members, or by the convention itself. It'll be a case of unadulterated altruism if those with the power agree to delegate it to others. But anything, as we know, is possible.
The division of labor here is interesting in itself. Two former party leaders, the ancient mariners MK Amir Peretz and Ehud Barak, are in favor of leaving the decision to the closed and intimate convention. The Young Turks, MKs Itzik Shmuli and Stav Shaffir, are pushing for a primary with the participation of as large and heterogeneous a public as possible, not to a community of self-interested functionaries.
The latter have the support of MK Shelly Yacimovich, who doesn't plan to run. This week, in a meeting of the party's executive, she lashed out at Peretz, who was also present: "To deprive the party's members of the right to choose is unconscionable, immoral and unconstitutional," she said. "What right does a small body have to unilaterally assume that right for the first time since 1992? Have we decided to drive the last nail into the coffin of this trampled party? What political stupidity it is! We experienced a miracle with the emergence of a talented, popular new generation, and you want to prevent them by force from running? Imagine," Yacimovich added, "if Shmuli, Stav, Amir, Barak and [Maj. Gen. (res.)] Yair Golan were to run in the primary! What buzz that would generate, what an awakening and enthusiasm."
Shmuli said in the meeting that having the convention choose is a kamikaze-like act. "Letting such a small body make the decision will lose us members and voters, and whoever is chosen by a majority of a few hundred votes won't have a mandate to make crucial decisions."
The logic of their arguments is hard to deny. Last time, Labor wasn't far from failing to cross the electoral threshold. Another small effort by Kahol Lavan, another bit of "strategic" thinking and naivete on the part of left-wing voters and the party would have disappeared from the Knesset. Or be reduced to the minimum of four seats.
This election could spell a new beginning and salvation for Labor. But also utter destruction. Peretz and Barak, who were both members of Netanyahu's governments and who both left Labor more than once, are out to remove the young and/or new forces from their path and to fight the battle in the assisted living facility they know so well. And yet a primary is an amphetamine. When Gabbay was elected leader, just two years ago, there was no hotter merchandise in the market; the polls gave him 22-23 seats. The time that passed, the multiple mistakes he made, the appearance of the party of the generals – all dimmed the joy and shattered the hope.
This time there won't be two years between the choosing of a leader and the general election – only two months. Kahol Lavan is already a fact. Going back a quarter of a century in a time machine will only dredge up everything that's bad about Labor.
Lie of the land
On the margins of the unsuccessful talks between Netanyahu and Gabbay, a secondary debate flared up that made its way into the media. After the person who failed to cobble together a coalition was revealed in all his shame, and his proposals to Gabbay became known – the finance, communications and justice ministries to Labor, the annulment of the override clause and so on – his aides tried to pass off the negotiations as a mere stunt. Bibi wasn't serious, he just played Gabbay in order to rope in Avigdor Lieberman, they said.
No Likud MK volunteered to disseminate the fake news about the spin. It was one lie too many even for their strong stomachs.
The job fell to Likud spokesperson Yonatan Urich, head of the vilification and alternative facts department, who tweeted, "It was a spin."
Here's a small story, a bit late, that shows what's spin here. When Gabbay emerged from the Balfour Street residence, at about 6 A.M. on May 29, Netanyahu called several party leaders. "That's it, we've got a coalition," he told them emotionally, according to the testimony of one of them. "I got 62, maybe 63."
The person on the other end was surprised and asked for details. "No can do," Netanyahu explained. "I promised to keep it secret until the other side finishes a few things. But it's a done deal. We're forming a government."
The veteran pol pressed Netanyahu: Are you sure? "Yes," the man from Balfour Street replied. "They sat with me until now, we finalized everything. You'll know later in the day."
As will be recalled, toward evening the story leaked, and the project was scuttled. It was no spin. Netanyahu had really celebrated a government.
What he said also shows that he realized there was no chance that all six Labor MKs would join the coalition. At most, as he noted, three: Gabbay, Tal Rousso and one more person.
Click the alert icon to follow topics:
SUBSCRIBERS JOIN THE CONVERSATION FASTER
Automatic approval of subscriber comments.

NOW: 40% OFF
ICYMI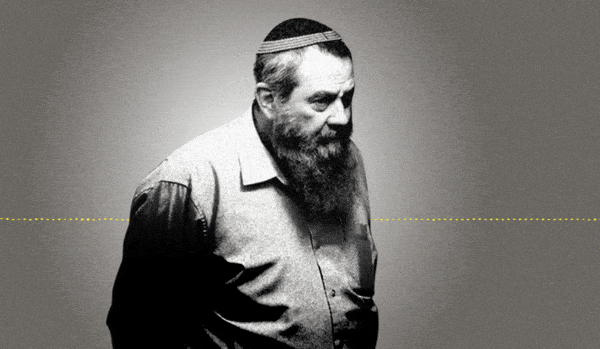 Jewish Law Above All: Recordings Reveal Far-right MK's Plan to Turn Israel Into Theocracy
Why I'm Turning My Back on My Jewish Identity
Down and Out: Why These New Immigrants Ended Up Leaving Israel
The Reality Behind 'The White Lotus' Sex Work Fantasy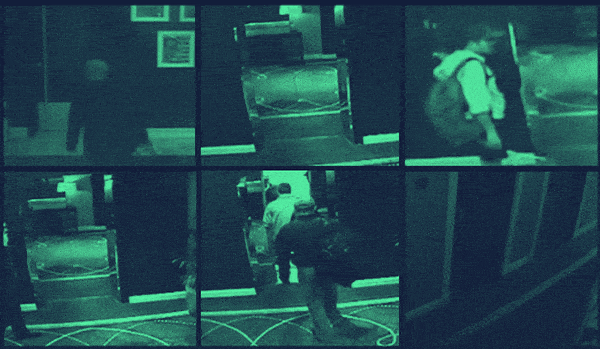 This 'Dystopian' Cyber Firm Could Have Saved Mossad Assassins From Exposure
Comeback Kid: How Netanyahu Took Back Power After 18 Months in Exile