Analysis |
Alter Egos Trump and Netanyahu, Partners in Slime, Set to Help Each Other
The Tweedledee and Tweedledum of nationalist populism, the Bonnie and Clyde of the rule of law and the Spiro Agnew and Huey Long of accountability in government will soon campaign in tandem
Prime Minister Benjamin Netanyahu and U.S. President Donald Trump in the Oval Office, March 25, 2019.
Credit: Carlos Barria / Reuters
President Donald Trump is expected to formally announce his bid for reelection on June 18. The announcement won't surprise anyone but it nonetheless extinguishes any lingering hope harbored by his critics that Trump will go away quietly, of his own free will. Given that the chances of rival Republicans – if any can be found – to beat Trump in the primaries are virtually nil, November 3, 2020 is Judgment Day for the future of America, just as September 17, 2019 is now for Israel.
By formally entering the race, Trump will change the dynamics of his ongoing feud with Congress – and the media – over Robert Mueller's investigation into the Russia "collusion" affair and subsequent claims of obstruction of justice. Once the election race is on, it will be far easier for Trump to persuade his supporters that the disputed probe, consequent congressional inquiries and ongoing Democrat talk of impeachment are the politically motivated witch hunt he has spoken of in the past. The American people are my jury, Trump will claim: They decide whether I'm guilty or not.
>> Read more: What the political meltdown means for Israel's security – and Trump's peace plan | Analysis ■ The flip side of madness | Opinion ■ One April morning, this man woke up and decided Netanyahu will not be prime minister | Analysis
Benjamin Netanyahu can provide a useful prism into Trump's tactics and often a prescient crystal ball about his future moves. After all, in many cases, Netanyahu's been there and done that. He won the April 9 ballot after casting himself in the election campaign as the innocent victim of a leftist-media cabal. His disciples depicted his victory as tantamount to exoneration.
Netanyahu's critics counter that the prime minister misled the public about his scheme to legislate his way to parliamentary immunity: Asked a few days before the election in a television interview about such a scenario, Netanyahu waxed indignant and replied: "What? What are you talking about?" – providing his rivals with valuable videotaped proof of the prime minister's duplicity.
Netanyahu's false posturing was exposed during the course of his failed efforts to set up a coalition, which hinged from the outset on securing his partners' agreeing to give him parliamentary immunity – and to neuter the High Court of Justice to ensure it would not revoke it. Thus, in the upcoming election campaign, Netanyahu will campaign in full Monty mode, immunity warts and all. Consequently, a repeat victory would be seen as a popular mandate for the prime minister to avoid any accounting for his alleged crimes – which is exactly what Trump will demand if he's reelected.
It is yet another symptom of the synchronicity – the concurrence of parallel events without apparent causal connection – that marks the ongoing saga of the strangely symbiotic relationship between Trump and Netanyahu (who I have previously conjoined as "Trumpyahu"). The two leaders may be oceans apart in geography and personality, yet they are eerily alike in outlook, approach and circumstance: They are the Tweedledee and Tweedledum of populist demagoguery, the Bonnie and Clyde of constitutional safeguards and the rule of law, the Spiro Agnew and Huey Long of honesty and integrity in government.
Both are suspected of criminal behavior, both claim complete innocence and yet both are willing to undermine the rule of law and to sabotage the separation of powers rather than provide a full explanation for their suspicious behavior. Both have consistently defamed their investigators and prosecutors, casting them as the willing tools of their political enemies.
Coming on the heels of years of similar right-wing agitation, Trump and Netanyahu's barrages of derision have deepened public mistrust of legal institutions, especially in their own political camp. Then, in a cynical cyclical spin that might be described as the height of chutzpah, their acolytes cite the deterioration in public esteem for the legal system as proof that Trump and Netanyahu's balustrades were spot on from the outset.
Trump's bald negation of congressional authority to investigate his misbehavior is a mirror image of Netanyahu's push to deprive the High Court of Justice of its ability to exercise judicial review over the Knesset's legislation. In both cases, the heads of the executive branch are out to neutralize the one branch of government that threatens them most.
Netanyahu virtually controls the legislative branch through his governing coalition, leaving the Supreme Court as his primary obstacle. Trump is doing all he can to pack the U.S. court system, from the Supreme Court on down, with conservative judges: It is the House of Representatives, with its power of subpoena and a Democratic majority eager to use it, that worries him more.
From June 18, when Trump is expected to announce his candidacy in Orlando, until September 17, when Israelis are slated to return to the polls, both leaders will be campaigning concurrently for the very first time. The main thrusts of their campaigns, mutatis mutandis, will be nearly identical: Both will rail against the conniving Deep State and the fake-news media; both will stoke their followers' fear and loathing of minorities, immigrants and foreigners; both will portray themselves as victims of a hidden globalist conspiracy, larger-than-life martyrs for the populist cause; both will warn that they are all that stands between their people and a hostile takeover by antipatriotic liberals.
As partners in slime, both will slander and smear their opponents any way they can. Their shared motto is lie now and worry later. At worst, as Trump did after his controversial 2018 Helsinki summit with Vladimir Putin and Netanyahu did in response to widespread criticism of his infamous and completely false 2015 battle cry against Arabs supposedly streaming to the polls – you mumble a vague apology and continue on exactly as before.
It's unclear whether or how much inspiration – or advice – Trump draws from Netanyahu, but it is patently obvious that Netanyahu views Trump as a role model. Netanyahu is an old hand at political machinations and targeted political liquidations, but Trump has undoubtedly given him the courage and daring to go where no Israeli leader has gone before. In this regard, Netanyahu is a copycat offender, taking his cue from his no-holds-barred, take-no-prisoners American mentor.
As Trump proved in the lead-up to the April 9 election, his relations with Netanyahu are not limited to the ties between their two countries. They go beyond personal affinity as well. The Trump-Netanyahu mutual admiration society extends deep into the internal political arena of the other. Netanyahu is reportedly planning to invite Trump to visit Israel, ostensibly to participate in a ceremony marking the promised renaming of a Golan village in honor of the president who recognized Israeli sovereignty over the area. In practice, Trump will be on the stump for Netanyahu wherever and whenever he can.
And if Netanyahu wins on September 17, expect him to return the favor, big time. Trump may be a great friend and even soul brother, but doing something for nothing is not in his nature. As Don Corleone told Amerigo Bonasera after agreeing to punish his daughter's assailants, "Someday – and that day may never come – I'll call upon you to do a service for me." For Netanyahu, that day is not only coming, it's just around the corner.
Click the alert icon to follow topics:
ICYMI
The Artist Who Survived Auschwitz Thought Israel Was 'Worse Than the Concentration Camp'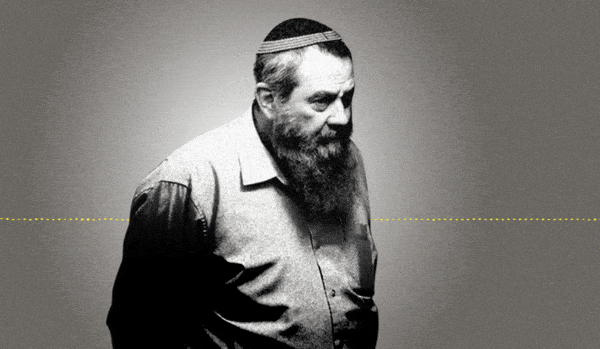 Jewish Law Above All: Recordings Reveal Far-right MK's Plan to Turn Israel Into Theocracy
Why I'm Turning My Back on My Jewish Identity
Down and Out: Why These New Immigrants Ended Up Leaving Israel
The Reality Behind 'The White Lotus' Sex Work Fantasy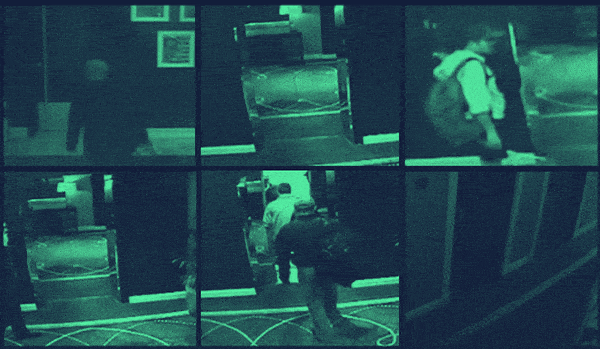 This 'Dystopian' Cyber Firm Could Have Saved Mossad Assassins From Exposure