Analysis |
Netanyahu May Have Won, but Israel's Political Landscape Has Fundamentally Changed
The disappearance of Labor and arrival of the largest centrist party in Israel's history means that the next political battles will be fought on new issues: Not on peace or the Palestinians, but democracy
So, nothing changed in the 2019 election. Benjamin Netanyahu has been reelected and will probably form a very similar coalition — with more or less the same parties — as his previous one, suffering the loss of just two seats in his right-wing majority.
That may seem like the bottom line of this election. But a deeper look shows a much more complex picture and a different political landscape that could have implications for a longer period than just this Knesset term.
Israel's Arab voters can decide it all. Do they want to? LISTEN to Election Overdose
Subscribe
For the first time since 1996, when Labor won 34 seats and Likud 32, the two largest parties now have a majority of Knesset seats (Likud has 36 and Kahol Lavan 35). You would have to go back another election, to 1992, when Labor won 44 seats and Likud 32, for one in which the two largest parties enjoyed a larger total.
>> Read more: Trump says Netanyahu's reelection is good for peace. Israeli politics could prove otherwise | Analysis ■ Meet the world's last hope to prevent Israel's annexation of the West Bank | Opinion ■ Trump's peace plan will not include sovereign Palestinian state, report says
However, this is not a return to the parliamentary landscape that existed for nearly four decades until the 1999 election, when Likud and Labor were the two main parties, dividing between themselves around two-thirds of the Knesset seats. Yes, we are back to having two large parties — but Labor has been replaced by the amorphously centrist Kahol Lavan.
The old Labor-Likud duopoly was decimated by two events. The first was the short-lived experiment to hold direct elections for the prime minster alongside the Knesset election. In the second such experiment, in 1999, many Likud and Labor voters realized they could "split" their vote, and after casting a ballot for either Ehud Barak or Netanyahu, then voted for a smaller, more niche party. The result was Labor slumping to 26 seats (despite running on a joint list called Yisrael Ahat with two other parties) and Likud plummeting to 19. It was the first of six successive elections in which the two parties no longer had a majority of the vote (the last time this had happened had been in 1961).
In 2003, direct elections for prime minister were abandoned and Likud made a comeback under Ariel Sharon's leadership, winning 38 seats. Labor, however, continued its decline, slumping to 19 seats. This was the same number of seats it received in 2006, when the "big bang" of Israeli politics occurred: Sharon split with Likud to form the centrist Kadima party, along with such Labor stalwarts as Shimon Peres, Haim Ramon and Dalia Itzik. In that election, what remained of Likud — led by Netanyahu, who had finally returned to the helm — crashed to just 12 seats. It was the two parties' lowest joint tally ever: only 31 seats.
Likud made another comeback in the 2009 election, bouncing back to 27 seats and to power. Labor, though, has never succeeded in pulling out of its nosedive, despite the deceptively optimistic result in 2015 when, running as Zionist Union together with Tzipi Livni's Hatnuah, it got 24 seats — its best result in the last two decades. Having now crashed to only six seats, it seems inconceivable that it can ever return as a viable party of power.
So now we are back to two big parties, just without Labor. With its 35 seats, Kahol Lavan has received more votes than any other centrist party in Israeli history. Even Kadima, the only centrist party to ever hold power, never won more than 29.
Why did Likud succeed in coming back from the double whammy of direct elections and the Kadima "big bang" while Labor has been all but obliterated? There are several factors. In Sharon, and now Netanyahu, Likud had strong, persuasive and experienced leaders who were also brilliant campaigners. Of the seven men and one woman who led Labor in the corresponding period, most lacked these skills. There were two who rivaled Sharon and Netanyahu's stature — Peres and Barak — but they also failed to overcome the failure of Labor's key policy: A historic compromise with the Palestinians, which had only resulted in more bloodshed during a second intifada and clashes with Gaza.
For all of his five election victories, Netanyahu has never won as many seats as his Likud predecessors: Sharon, Yitzhak Shamir and Menachem Begin all won more seats. But with 36 seats, Likud is finally returning to the size it was under them. And the other right-wing parties are also back to what they were before — small satellites of Likud.
While Netanyahu deserves credit for taking Likud to within touching distance of its former glories, there is no reason to believe that with Israelis more firmly supporting the right, his successor — whenever Netanyahu leaves — should also be expected to do as well.
Likud has finally vanquished its old nemesis and Labor will not be coming back, at least for another generation. As things stand, parts of it may now join a new left-wing Jewish-Arab alliance with Meretz and even some elements of Hadash. They won't be contenders for power in the foreseeable future, but they may at least present a more credible alternative to the vague centrism of Kahol Lavan.
Kahol Lavan is now the most intriguing element on the political landscape. Its 35 seats have broken the record not only for centrist parties but also for any first-time party. Major questions loom over the capability of Kahol Lavan — an unwieldy amalgam of three parties and a bunch of disparate politicians — to stay together in opposition. And it isn't just a question of the clash of personalities and views between its leaders and lawmakers: With its emergence as the main opposition party, one nearly the same size as Likud, there is the question of what sets Kahol Lavan apart.
In the past, the main dividing line between Likud and Labor was the diplomatic issue — how Israel should make peace with its Arab neighbors and solve its conflict with the Palestinians. But Kahol Lavan has no clear policy on these issues and, furthermore, some of its members hold similar views to those of Likud. It has replaced Labor as the main opposition party, but it won't be the new standard-bearer for the two-state solution.
The only issue really setting Kahol Lavan apart from the right wing is its support for the legal system, in the face of the governing coalition's campaign to curtail the power of the Supreme Court and shield Netanyahu himself from the criminal indictments he faces.
Benny Gantz ran on a ticket of unifying Israeli society and defending its main institutions that have come under attack from the right — not just the judiciary but also the Israel Defense Forces, the presidency and the media. But he failed to make these the dominant issues of the campaign. Can he learn from his mistakes and make a better go of it from the opposition benches?
To stick together and serve as an effective opposition, Kahol Lavan will need to position itself as a pro-democracy and anti-corruption platform. It won't be simple, since Israelis are used to seeing Likud's main rival as being "left-wing" and "pro-peace."
Kahol Lavan ran its campaign on being the antithesis to Netanyahu but didn't present an alternative vision. Most of those who voted for it did so in the hope of simply seeing a change in government. That hasn't happened and Kahol Lavan has no clear idea what to do with its 35 Knesset members.
To avoid both the fate of Labor and the short-lived centrist parties that came before it, Kahol Lavan will have to build a political and ideological narrative befitting its size. Simply being against Netanyahu won't be enough.
Click the alert icon to follow topics:
ICYMI
Ken Burns' Brilliant 'The U.S. and the Holocaust' Has Only One Problem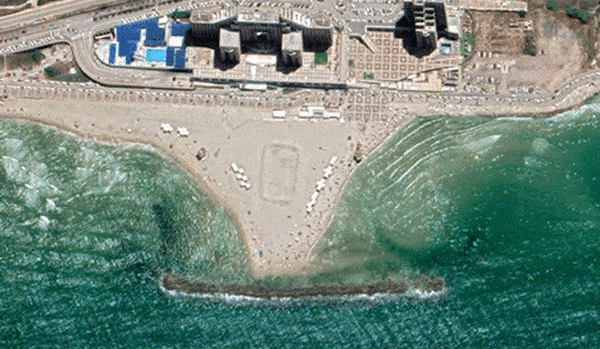 Facing Rapid Rise in Sea Levels, Israel Could Lose Large Parts of Its Coastline by 2050
As Israel Reins in Its Cyberarms Industry, an Ex-intel Officer Is Building a New Empire
How the Queen's Death Changes British Jewry's Most Distinctive Prayer
Chile Community Leaders 'Horrified' by Treatment of Israeli Envoy
Over 120 Countries, but Never Israel: Queen Elizabeth II's Unofficial Boycott