Analysis |
13 Lessons From Netanyahu's Victory for Democrats Hoping to Beat Trump in 2020
Israel and the United States may be oceans apart, but both are led by wily nationalists-populists who stop at nothing
File photo: President Donald Trump smiles at Israeli Prime Minister Benjamin Netanyahu after signing a proclamation at the White House in Washington, March 25, 2019.
Credit: Susan Walsh/AP
1. Believe it: Donald Trump can win the 2020 election. No matter how inconceivable the thought may be to Democrats, it can happen. Unless they do things exactly right, it will happen. And even if they do things right, it can still happen.
2. The powers of incumbency: They may be well known, but the powers of shameless incumbency are exponentially greater. Netanyahu brazenly gave out IOUs to Donald Trump and Vladimir Putin in exchange for grand gestures — the U.S. recognition of the Golan Heights as Israeli and the return of the remains of Zachary Baumel's body — to aggrandize himself in the eyes of the electorate and to wipe the campaign slate clean of the spiraling scandals enveloping him. It worked.
Israel's Arab voters can decide it all. Do they want to? LISTEN to Election Overdose
Subscribe
>> Read more: Making sense of post-election Israel: 13 must reads ■ Netanyahu may have won, but Israel's political landscape has fundamentally changed | Anshel Pfeffer ■ President meets with party representatives to decide who will form next government
3. Polarization is the right wing's best friend. It spawns the kind of fear and loathing on which the right thrives and, more importantly, it entrenches tribalism as a primary motivation in voting. Tribalism exerts a powerful pull: The prospect of losing the battle is regarded as tantamount to destruction. Against such a do-or-die backdrop, a chieftain's misbehavior, misdeeds or plain flouting of the law may be reprehensible, but loyalty to the tribe comes first. This was the main thrust of Netanyahu's so-called "gevalt campaign," which achieved the desired results.
4. Incitement: Never underestimate the efficacy of nationalist, ethnocentric incitement or the toxicity of casting doubt on the opponent's disloyalty and potential treason. If administered in adequate doses, there is no known antidote.
5. Eternal flame: Never underestimate the potency of resentment or the abiding wish of the masses to stick it to liberal elites. The United States witnessed the decisive influence of long-held grudges in Donald Trump's election in 2016. In Israel they have played a crucial role in tilting elections to the right for over 40 years, including last Tuesday's.
The animosity persists even though it is rooted in long-gone days of Mapai hegemony and condescension, and despite the fact that Likud has been in power for most of the past four decades. The right perpetuates the myth of an all-powerful "deep state" that continues to pull the country's strings, thus entrenching a perpetual enemy for its constituents to despise as well as providing an all-purpose excuse for its own failures.
6. No-holds-barred: Netanyahu has an instinctive knack for deciphering the public's gut instinct, an undeniable talent for manipulating it and an indisputable skill in going for the jugular. So does Trump.
7. Moderation is no virtue: Responding to an incumbent's inciting and divisive campaign with discipline and restraint may seem reasonable and even admirable, but won't do the trick. Fire needs to be fought with fire, dirty tricks with torrents of mud, and hateful incitement with an avalanche of spite, with one caveat — it could backfire. The more a right-wing leader is savaged, the more his fans rally around him: See tribalism above.
8. Speed is of the essence. Personal attacks require immediate retaliation and harsh retribution. Deliberating on the best response to personal insults and defamation may seem like a sound approach, but if it is not issued within hours of the original invective, it is usually ineffective. In the meantime, the smear campaign takes root and gets harder and harder to dislodge as time goes by.
9. Allure: A reasonable challenger won't suffice if he lacks charisma. Benny Gantz was a reasonable challenger, buttressed by the aura of his military background and command of the Israeli army. But he lacked sufficient fire in his belly to mesmerize wavering voters and move them to his side. It didn't help that during the campaign, his predecessor in the army and number four on his list, Gabi Ashkenazi, emerged as more energized and magnetic, sparking gnawing doubts about which of the two former chiefs of staff should have led the Kahol Lavan slate. Once you choose a candidate, it might be a good idea to keep rivals who can outshine him or her under wraps.
10. Crime pays: Never overestimate the influence of alleged criminality on the electorate. Israeli experience shows that investigations, indictments and potential criminal trials have little influence on voters, and may actually be seen as proof of "deep state" conspiracies. One can still hope that a full criminal conviction, upheld on appeal, will convince people otherwise, but don't bet on it.
In fact, the legal procedure, no matter how much it is maligned by a leader suspected of breaking the law, is actually his or her ultimate place of refuge. It defuses popular outrage and moves the venue of his case from the court of public opinion to the court of law. This means that the required burden of proof is elevated from plain common sense to beyond a reasonable doubt. And as the Mueller report proved, failure to meet the high legal threshold is often translated into a convincing claim of complete exoneration. Netanyahu is a grandmaster at transforming inconclusive criminal investigations into proof of his own innocence and of his rivals' foiled plots to depose him.
11. Leave no stone unturned: Do not ignore minorities, even if courting them might alienate other parts of your constituency. Bernie Sanders' 2016 campaign was crippled by his seeming indifference to African Americans. Gantz's 2019 effort was hobbled by his fear of courting Israeli Arabs and by his party's failure to try to make inroads among Russian and Mizrahi Jews.
12. Try honesty: Do not take your supposedly assured voters for granted. Gantz's efforts to move voters from right to center, along with a similar ploy by Avi Gabbay in the early days of his leadership of Labor, fell flat. For every right-wing voter who may have switched allegiances, at least two left-wingers were alienated to the extent that they decided not to vote. Honesty, ironically, could be the best policy: Moderates pretending to be conservatives or ultra-hawks will usually persuade most voters to stick with the original and, in our case, with Netanyahu.
13. Life will go on: Try to refrain from depicting the elections as a final and fateful Armageddon that leads to salvation or eternal damnation. In case of loss, this can lead to the kind of utter demoralization that now grips the Israeli center-left — for which, as of now, there is no known cure.
Click the alert icon to follow topics:
ICYMI
Ken Burns' Brilliant 'The U.S. and the Holocaust' Has Only One Problem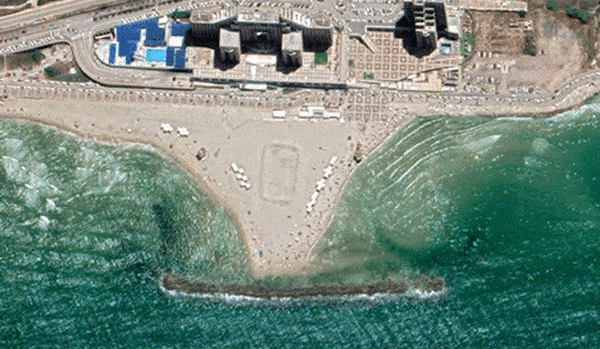 Facing Rapid Rise in Sea Levels, Israel Could Lose Large Parts of Its Coastline by 2050
As Israel Reins in Its Cyberarms Industry, an Ex-intel Officer Is Building a New Empire
How the Queen's Death Changes British Jewry's Most Distinctive Prayer
Chile Community Leaders 'Horrified' by Treatment of Israeli Envoy
Over 120 Countries, but Never Israel: Queen Elizabeth II's Unofficial Boycott