Analysis |
Israel Election: Impeccable Timing and Brilliant Campaigning Give Netanyahu His Biggest Win Yet
However, it's no landslide that secured Netanyahu's spot as Israel's longest serving prime minister ■ From the Arabs to the Zionist left and Gantz, a full analysis of Israel's election results
Prime Minister Benjamin Netanyahu and his wife Sara wave as Netanyahu speaks following the announcement of exit polls in Israel's parliamentary election at the party headquarters in Tel Aviv
Credit: \ AMMAR AWAD/ REUTERS
1. Netanyahu's timing remains perfect
Around midnight on Tuesday, as Likud activists were finally allowed into the Tel Aviv basketball arena hired by the party for its Election Night event, it may have briefly seemed that Benjamin Netanyahu was facing a possible stalemate. Who knows, even defeat? But the Likudniks believed. They always do and, like so many times before, Netanyahu vindicated their belief. He finally arrived at 2 A.M., only minutes after the television exit polls had changed their predictions and put Likud in the lead. Just like throughout the campaign, his timing was perfect.
Whenever he seemed to be losing momentum — whether it was rockets from Gaza; the criminal indictments and other allegations of corruption; or it when seemed Kahol Lavan was not only surging but the right-wing governing coalition was in jeopardy — Netanyahu always had a way of seizing back the initiative and the news agenda.
>> Read more: Live election updates ■ Left wakes up to darker day ■ Netanyahu's next coalition: Annexation for immunity from indictment ■ Arab parties need to do soul-searching ■ Netanyahu's incitement against Arabs in 2015 proved a big success in 2019 election ■ Opinion: Time we admit Israel is a dictatorship
Whether it was bullshit news stories about Benny Gantz's phone being hacked or the ex-army chief seeing a psychologist, Netanyahu always managed to make the issue about his challenger's unsuitability for office rather than his own. When it looked like a network of fake Twitter accounts had been uncovered working for him, Netanyahu brilliantly turned the tables on the opposition with his "We're not bots" press conference last week. And there were the convenient, right-on-cue interventions from abroad — courtesy of U.S. President Donald Trump, Russian President Vladimir Putin and Brazilian President Jair Bolsonaro — to present him as the master statesman.
It was a ruthless and impeccably timed plan, right down to the "gevalt campaign" of the last few days that succeeded in cannibalizing the coalition parties perfectly. It avoided endangering too many of his preferred allies, all while pushing the pesky Naftali Bennett and Moshe Feiglin's parties beneath the electoral threshold. If votes were allocated solely on political performance, Netanyahu deserved to win by a landslide. Instead, it was another close affair, although he still eventually won with relative ease. This is what he does better than anyone else.
2. Gantz's failures and one tiny achievement
For all the lies and fake news coming from Netanyahu and his team throughout the campaign, his initial reaction to the exit polls Tuesday was much more accurate than Gantz's. Netanyahu said "the right-wing bloc led by Likud has won" — and he was ultimately proved right.
Gantz, though, in his woefully premature victory speech, said: "The largest party must form the government." He was wrong and he knew it. There's absolutely nothing in Israeli law about the largest party having special status, and there have been three prime ministers who were leaders of the second largest party.
Kahol Lavan's campaign strategy — particularly in the final days leading up to Election Day — was based on that same false assumption. The only way to beat Netanyahu was not by becoming the largest party, but by moving enough center-right voters over to the center-left. The bottom line is that in 2015 Netanyahu won by having a right-wing and religious bloc of 67 seats; this time he has 65.
Kahol Lavan may have the same number of seats as Likud, 35, but that's largely immaterial. The three center-left parties in 2015 — Zionist Union, Yesh Atid and Meretz — had 40 seats; those parties' successors now have 45. The five new seats are partly due to the low Arab turnout and partly due to a small shift from the coalition — almost certainly those who voted Kulanu in 2015 and were centrists to begin with.
Gantz and other Kahol Lavan figures are talking about the "great achievement" of building a new party from scratch and achieving the same number of seats as Likud. But Kahol Lavan was formed to replace Netanyahu, which it failed to do. Instead, it cannibalized the Labor and Meretz parties.
Meanwhile, the opposition bloc has grown by only two seats. That's a tiny achievement. Gantz's biggest mistake was merging his new party, Hosen L'Yisrael, with Yair Lapid's Yesh Atid in February. It did nothing to increase the attraction of "the generals' party" to soft-right voters, and it probably deterred many of them. And focusing efforts in the last few days on becoming the largest party, at Labor's expense, was a waste of time that should have been spent instead on making a last-ditch attempt to attract more right-wingers.
A disparate bunch of politicians with their own personal agendas, Kahol Lavan will now find it very difficult to stick together on the opposition benches. Don't be surprised if some of them find their way into Netanyahu's coalition before long.
3. Existential crisis of left-wing Zionism
Aside from Kahol Lavan's failure and the parties that dropped out of the Knesset entirely, the biggest loser on Election Night was undoubtedly Labor. The party whose forerunner founded Israel collapsed to only six seats, and it is nearly impossible to see Avi Gabbay holding on as party leader after such a result.
However, while Gabbay's missteps — particularly early in his leadership — damaged the party, they were only a minor factor in Labor's catastrophe. Gabbay is just the latest in a long line of unsuccessful leaders who failed to redefine Labor's raison d'être. In this election it had an attractive slate of candidates, serious policies and a strong campaign. But it was nearly wiped out because its potential voters flocked to Kahol Lavan to try to remove Netanyahu from office.
To the left of Labor, Meretz held on, again, after putting out the usual distress signals that "Meretz must be saved." It has lost one of its five seats, but almost certainly remains in the new Knesset. But its chronic problem of not being able to reach beyond its Tel Aviv comfort zone remains. Tamar Zandberg is another party leader who is unlikely to lead her party in the next election, whenever that happens.
With 10 seats and only 8 percent of the vote between them, the much diminished Labor and Meretz parties represent the existential crisis of left-wing Zionism — the ideology that established Israel and set it on a path to security and prosperity, but that now has a very small following. They have yet to come to terms with the failure of the Oslo process and the rise of the vaguely centrist parties: These may be short-term creations — like Kadima and Yesh Atid, and now probably Kahol Lavan — but they are much more attractive to voters.
Ehud Barak, the last Labor prime minister, left office 18 years ago and a return is not even on the horizon. Labor and Meretz need to work out a new narrative, perhaps together, and it can't just be about replacing Netanyahu.
4. The right stuffed
The two new right-wing parties that failed to cross the electoral threshold, Zehut and Hayamin Hehadash (which may still scrape through with the help of soldiers' votes), proved that while the Israeli right has grown, it hasn't grown enough to absorb two parties trying to be an alternative to Likud for both secular and religious voters.
Bennett and Ayelet Shaked split with Habayit Hayehudi to form their personal platform for a future takeover of Likud when Netanyahu leaves. But Netanyahu has now outlasted them, as he has so many other would-be rivals and successors.
If Moshe Feiglin hadn't come along with Zehut, which enjoyed a couple of heady weeks in the polls but ultimately failed to attract enough voters, Bennett and Shaked would be in the next Knesset but still probably wouldn't have as many seats as they were initially expecting.
As far as Zehut is concerned, too much has been made about the party's marijuana legalization policy and not enough about the first serious Israeli attempt to launch a far-right libertarian party with ideas borrowed from both the U.S. paleoconservative and European populist-nationalist movements. Ultimately, Zehut received "just" 2.5 percent of the vote, but it created the only interesting ideological stir of this election and managed to keep Bennett and Shaked out of the Knesset.
5. Where are the Arabs headed?
One of the biggest unknowns of the 2019 election was the Arab turnout. Throughout most of Tuesday, there were reports of empty polling stations in Arab towns and villages. In the end, the Arab turnout was 56 percent — down from 63 percent in 2015, but not that drastic. The Joint List had 13 seats four years ago; now it is split between Hadash-Ta'al and Balad-United Arab List, which together have 10. Three seats were lost due to the split, lower turnout and what seems to have been a surprisingly strong Arab vote for Meretz.
The reasons and implications for the lower turnout (although 56 percent is actually higher than in the four elections between 2003 and 2013) need deeper research. Did the anti-Arab rhetoric coming from the right, the legitimization of Kahanist racism, the nation-state law and Likud's dirty trick of trying to plant hidden cameras in Arab polling places — reminiscent of Republican attempts to suppress the African American vote in the United States — play a part? Is the turnout now on a downward trend that will be repeated in future elections? Will the Joint List be resurrected or was it a one-off? Will there finally be a truly Arab-Jewish party (Hadash still clings to that ethos, but the party received only a few thousand Jewish votes)? All important long-term questions.
6. How large is the ultra-Orthodox growth?
After Netanyahu, the big election winners were the ultra-Orthodox parties Shas and United Torah Judaism, which together had 12 percent of the vote and eight seats apiece (though either of them, most likely UTJ, could still lose a seat after the soldiers' votes are counted). This is an increase of three seats in their joint strength, but it's not as big a success as it may seem. The ultra-Orthodox (or Haredim) account for at least 10 percent of the Israeli population and have by far the highest turnout of any community. They should be on 14 percent at least. You didn't have to notice the many twenty-something Haredi men at Likud, Union of Right-Wing Parties and Zehut events during the campaign to know there is an erosion in the rabbis' power over the younger generation. It is slow, but it is growing. And with every election, as more and more first-time Haredi voters enter the fray, the hold of the nonagenarian "spiritual leaders" of Shas and UTJ is slipping.
7. Lieberman and Kahlon hold on
Yisrael Beiteinu and Kulanu topped most pollsters' lists of parties not expected to pass the electoral threshold. They're in, though, with five and four seats respectively (though Yisrael Beiteinu may lose a seat when soldiers' votes are counted). It doesn't tell us much about the electorate, except that Russian-speaking pensioners are a small but highly dependable base that Avigdor Lieberman's team knows exactly where to locate and get to vote. Also, despite losing six of the 10 seats he won in 2015, Moshe Kahlon remains the address for right-wingers who really don't like Netanyahu but can't bring themselves to vote for anything but a right-wing party.
Lieberman and Kahlon's survival means Netanyahu has enough parties with which to build a coalition, but also has an internal faction of two veteran politicians, ex-Likudniks, who know how to play tough with him in coalition negotiations and could conceivably leave the coalition in the future — perhaps even flirting with the notion of being Gantz's kingmakers.
8. Not a landslide
Netanyahu has now equaled David Ben-Gurion's record of winning five elections and is almost certain to surpass the latter's time in office this July, becoming Israel's longest-serving prime minister. That's an achievement, especially considering that Netanyahu is indeed facing a largely hostile media and was weighed down by the attorney general's indictments announcement.
But it is also important not to exaggerate Netanyahu's achievement. There are more right-wing and religious people in Israel than centrists, left-wingers and Arabs. His victory reflects Israeli society's fault lines, which he has exploited to the max. In his victory speech, he said he doesn't remember the last time Likud got so many seats. But he doesn't have to go that far back: Ariel Sharon got 38 seats in 2003.
Thirty-five seats is the best Likud has ever done under Netanyahu. Not only Sharon, but Yitzhak Shamir and Menachem Begin also did better. Netanyahu has won five close elections, never coming close to a landslide. He is still the prime minister of a deeply divided nation and the polls show a majority of Israelis want him to leave office — even if not all of them were prepared to vote for centrist or left-wing party to make that happen.
Now that he has been reelected, he will have a much harder time building a coalition than he did in 2015. Indeed, it is doubtful whether all of his new coalition will stick with him if the attorney general decides to charge him after the upcoming hearings.
That record fifth term could still be a short and tempestuous one.
Click the alert icon to follow topics:
ICYMI
The Artist Who Survived Auschwitz Thought Israel Was 'Worse Than the Concentration Camp'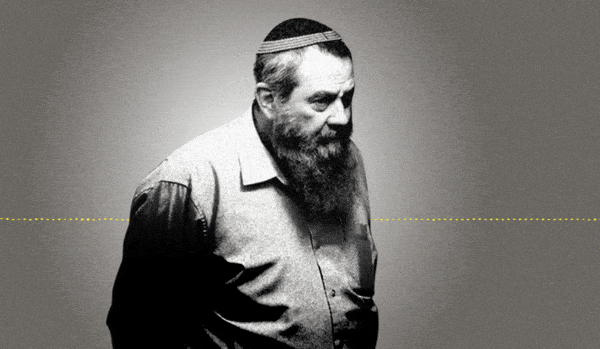 Jewish Law Above All: Recordings Reveal Far-right MK's Plan to Turn Israel Into Theocracy
Why I'm Turning My Back on My Jewish Identity
Down and Out: Why These New Immigrants Ended Up Leaving Israel
The Reality Behind 'The White Lotus' Sex Work Fantasy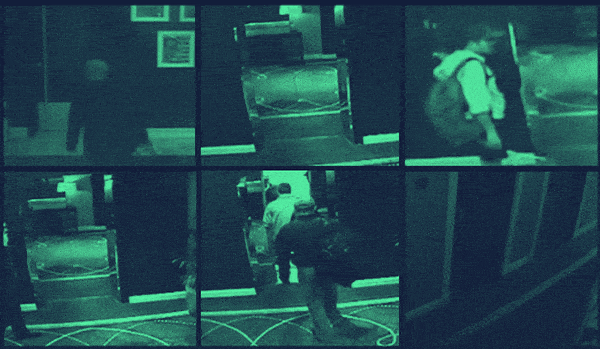 This 'Dystopian' Cyber Firm Could Have Saved Mossad Assassins From Exposure