Ultra-Orthodox Parties Were This Year's Real Winners, Here's Why
In successful night for ultra-Orthodox, Mizrahi Haredi party gets 8 seats, matching its Ashkenazi sister party, United Torah Judaism
A Shas party member stands outside the polling stations in Be'er Sheva, April 9, 2019.
Credit: Eliyahu Hershkowitz
Just before midnight on Tuesday, Shas chairman Arye Dery entered a Jerusalem auditorium, evoking an ecstatic response among the hundreds of activists waiting for him. They roared out his name, making it difficult for him to reach the stage. Exit polls were predicting that Shas had won seven Knesset seats, an impressive achievement for the Mizrahi-based party, particularly in light of earlier predictions that it would be significantly reduced in strength. At that point there were also some optimists who predicted an even sweeter final outcome.
"A few months ago, there was a second round of municipal elections and we were very tense," Dery said in his speech. "I met [religious authority] Chacham Shalom Cohen a few hours before the end, when the polls were predicting that [secular mayoral candidate] Ofer Berkovitch had won. The rabbi told me to wait, that things would change, and indeed, Moshe Leon won in the end. I was with him now, and he said that in the end we'll get more than seven seats." Indeed, when the real rather than the predicted results started coming in, Shas seemed to have won eight seats, in what seems to be one of the greatest achievements the party's almost legendary leader has pulled off since the party was founded.
>>Read more: Hoping to be repaid, ultra-Orthodox parties embrace Netanyahu moments after victory | Analysis ■ Impeccable timing and brilliant campaigning give Netanyahu his biggest win yet ■ Labor's collapse proves liberal Zionism is facing an existential crisis
The party's Ashkenazi sister party, United Torah Judaism, woke up to a wondrous morning, having garnered, as of this writing, eight seats, two more than in the outgoing Knesset. The achievement of the two ultra-Orthodox (Haredi) parties is notable in light of the alarm campaign waged by the Likud, which was trying to wrest voters away, and in light of concerns about voters slipping away to support Moshe Feiglin.
Looking at the numbers shows that there are several key reasons for this success. One is the large number of votes that were lost to parties not passing the electoral threshold, another being the return home of voters who had previously supported Dery's rival Eli Yishai and his Yahad party. Moreover, the success reflected the growing Haredi population. An examination by Dr. Gilad Malach of the Israel Democracy Institute showed that the number of votes given to parties that did not pass the threshold doubled from 4 percent to 8 percent of the total in this election, which strengthened the Haredi parties. "This lowered the number of votes required per Knesset seat, with Haredi parties gaining," Malach told Haaretz. This still depends, however, on the final tally and the fate of the New Right party.
The percentage of voters choosing United Torah Judaism was 5.9 percent, up from 5 percent in the last election, which should be translated into one more seat, but due to the large number of lost votes it actually amounted to two more seats. In absolute terms, the party garnered tens of thousands more votes than previously, increasing from 210,000 to 240,000, possibly rising by another 5,000 by the end of vote counting. Shas increased by 0.5 percent, reflecting half a seat, but here too the lost votes gave it one additional Knesset seat. In the last election Shas had 240,000 supporters, while this time it's expected to finish with 260,000.
This increase is impressive in light of the reduction in voter turnout among Haredi communities. Thus, for example, turnout in the ultra-Orthodox city of Bnei Brak dropped from 80 to 77 percent; in Elad it dropped from 88 to 84 percent; in Beitar Ilit it went down from 84.5 to 81 percent while in Modi'in Ilit it went from 89 to 84.5 percent this election.
Another number Malach points to is the return of Yahad voters to Shas. Estimates are that this amounted to 20,000 votes, split between Shas and UTJ. In the last municipal elections in Bnei Brak, Yahad garnered 7,500 votes, but overall, in Haredi cities there is a decline in the number of voters for parties that are not Shas or UTJ.
In Bnei Brak, this number declined from 17 percent in the last election to 12 percent this time. The corresponding figures in Elad were 25 percent and 17 percent; in Beitar Ilit they were 17 percent and 10 percent, and in Modi'in Ilit the number dropped from 7 percent to 2 percent. According to Malach, these numbers correspond to the numbers of Yahad voters in the municipal election.
Further analysis showed that the number of votes for secular parties in Haredi centers remained the same or slightly increased, but, in contrast to forecasts, the absolute majority of Haredi voters voted for UTJ or Shas, testifying to the strengthening of the rabbis.
The increase in Shas's strength came mainly in Haredi cities, not among non-Haredi communities in Israel's periphery. Malach found that in Ofakim, Be'er Sheva, Beit Shean, Bat Yam, Tiberias and Migdal Ha'emek, Shas maintained its power, although in some places it declined somewhat. "In light of Likud siphoning off voters, this is quite an achievement," notes Malach.
The natural growth among these communities also contributed to these numbers. Malach's calculations show that in each election, UTJ should grow by 0.5 percent. In fact, it grew from 5 to 5.9 percent of the total.
The bottom line is that the cries of alarm among both Haredi parties in the last days of the campaign succeeded in increasing voter turnout. "They said Arye Dery was finished but we showed everyone that we're stronger – it's inconceivable," said a Shas source. He added that Dery's warnings as well as the tight embrace of Netanyahu, with the line that a vote for Dery is a vote for Netanyahu, were effective. "If I hadn't taken this line, we would have ended up with four seats," said Dery. "Were it not for Bibi's campaign we would have had 11 seats."
The pressure he was under during these last months was evident in something he said at the end of the event. "If I had brought only four or five seats I would have resigned." It seems he's learned the lesson and is already planning for the next election. "Everything has been difficult for us since the beginning. We have to be active on the ground over the next four years, with branches everywhere, being receptive to people so that next time we don't have to work so hard."
Click the alert icon to follow topics:
ICYMI
The Artist Who Survived Auschwitz Thought Israel Was 'Worse Than the Concentration Camp'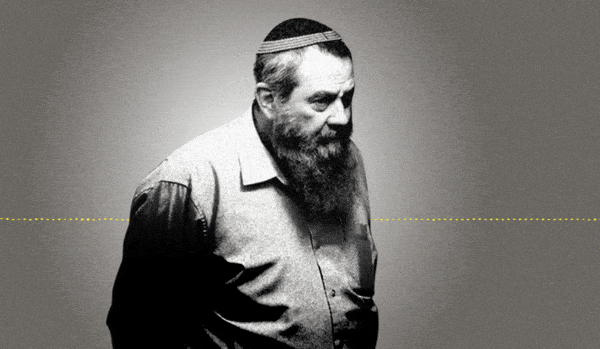 Jewish Law Above All: Recordings Reveal Far-right MK's Plan to Turn Israel Into Theocracy
Why I'm Turning My Back on My Jewish Identity
Down and Out: Why These New Immigrants Ended Up Leaving Israel
The Reality Behind 'The White Lotus' Sex Work Fantasy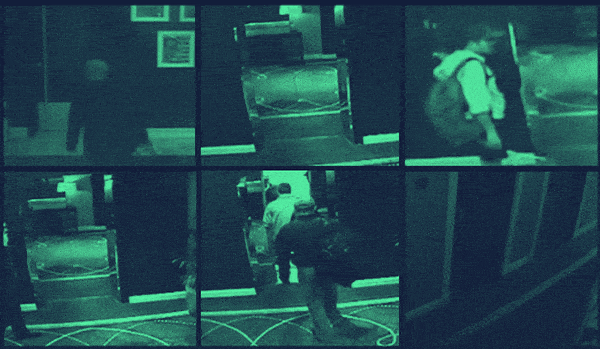 This 'Dystopian' Cyber Firm Could Have Saved Mossad Assassins From Exposure