Analysis |
Netanyahu 2019: Radicalized by Obama, Unleashed by Trump
Hostilities with the previous president drove him to embrace the dark right. Infatuation with his successor made him lose his inhibitions
File photo: Israel's Prime Minister Benjamin Netanyahu talks with U.S. President Donald Trump during their meetings at the White House in Washington, March 25, 2019.
Credit: Carlos Barria/Reuters
In January 2009, about a month before the Israeli election, Benjamin Netanyahu was looking forward to the prospect of working with then President-elect Barack Obama. We're both men of the world, he said. We are both graduates of prestigious universities near Boston — Netanyahu from MIT and Obama from Harvard. We will find common ground, confound the so-called experts and get along famously, Netanyahu projected.
It didn't quite work out that way. Netanyahu's predictions about Obama turned out to be about as accurate as his 2002 assurances to Congress that Saddam Hussein was pursuing nuclear weapons and that going to war against Iraq was way smarter than fighting Iran or Al-Qaida and would do wonders for the United States and the war on terror. Netanyahu may have been putting on airs before the election, out of concern that voters would frown on potential tensions with the U.S. president, but the die was already cast. Eight years of mutual enmity were in the works.
Israel's Arab voters can decide it all. Do they want to? LISTEN to Election Overdose
Subscribe
>> Calling Gantz 'unstable,' Netanyahu takes a page from Trump's playbook | Analysis ■ Why Netanyahu's paranoid Hail Mary might turn out to be political hara-kiri | Analysis
The critical factor, which Netanyahu naively or disingenuously failed to mention, was his benefactor Sheldon Adelson and others of his ilk. Adelson had engineered and financed some of the most virulent anti-Obama propaganda during the 2008 election campaign. He detested Obama, and Obama knew it. Obama also knew that Adelson had recently launched an entire daily Israeli newspaper devoted to elevating Netanyahu and destroying his rivals. Netanyahu was thus suspect by default, unless he proved otherwise, which he didn't. Quite the contrary.
Relations between the two got off on a bad foot during Netanyahu's first visit to the White House in May 2009, and it was mostly downhill from there. Obama's surprise demand for a total settlement freeze upended Netanyahu's benign expectations of their smooth ties. Obama's preference for disarming Iran through negotiations rather than war struck Netanyahu as naive and unrealistic: Events were once again to prove him wrong.
Netanyahu's tense ties with Obama, especially after "lecturing" the president in their infamous White House showdown in May 2011, began to erode his standing among Democrats and most American Jews. A conservative Republican by nature, Netanyahu gradually came to rely on — and to identify with — Obama's critics. His efforts to compensate for his increasingly tense relationship with the American Jewish establishment by tightening his embrace of evangelicals cemented his image in the White House as one of the ringleaders of Obama's sworn enemies.
Things came to a head, of course, in March 2015, in the flare-up over the Iran nuclear deal and Netanyahu's speech to Congress. Six years after predicting that everything would be hunky-dory with Obama, Netanyahu was brazenly thumbing his nose at the president, with the entire GOP rooting for him as if the Israeli leader was their presidential candidate at the very least. And just to make sure Obama got the message, Netanyahu gave Sheldon and Miriam Adelson the best and most conspicuous seats in the house.
Two weeks later, Netanyahu faced election again, but by now he was a changed man. He had called an early election in the first place, he later admitted, to protect Adelson's newspaper from what he falsely describes as a parliamentary plot to close it down. He convinced himself that Obama was actively aiding and abetting his rivals Issac Herzog and Tzipi Livni, of the Zionist Union, as well as Yair Lapid of Yesh Atid. Increasingly paranoid and desperate, Netanyahu unleashed his infamous "Arabs flocking to the polls in droves," which showcased how far Obama had driven him, and for which, in turn, Obama would never forgive him. Netanyahu, not coincidentally, then set up the most radical right-wing government in Israeli history: He and Obama were now on full collision course.
Trump's shock election in 2016 was vindication for Netanyahu as well as redemption. The combination of his ties to Adelson and evangelicals had already paid off big-time for Netanyahu, even before Trump made his dreams come true by moving the U.S. Embassy from Tel Aviv to Jerusalem and withdrawing from the Iran deal. Netanyahu had confounded the experts who had warned against the bitter fallout from his wars with Obama. He extracted from Trump American concessions that were considered unthinkable. Trump, it turned out, was a gift that kept on giving, beyond Netanyahu's wildest dreams.
But the hubris went to Netanyahu's head. He began to see in Trump not just a valuable ally and powerful protector, but a soul mate and role model as well. Trump not only saw Israel and the Middle East through Netanyahu's eyes; the two leaders shared the same authoritarian allies abroad, the same kind of domestic enemies at home, the same sense of eternal victimhood, the same fear that liberal Europeans along with global cosmopolitan elites were conspiring against them.
Netanyahu didn't need any lessons from Trump on populism, personal insults or incitement against minorities: He excelled in all of these before the White House was even a gleam in Trump's eyes. But Trump nonetheless inspired Netanyahu: He showed him how to buck tradition, ignore norms, shed restraint, lose inhibitions and go for the jugular. Trump taught him there is no value — truth, decency, democracy or respect for the rule of law — holier than the quest for power and the lust to retain it.
Radicalized by Obama and galvanized by Trump, Netanyahu launched his war on the very foundations of Israel's liberal democracy. And as with Trump, his lifelong resentment against the establishment and elites that had wronged him was turbocharged by his personal battle to escape the long arm of the law. Throughout most of the past two years, Netanyahu has been in lockstep with Trump, following him wherever he may go: He escalated his attacks on the media and opened a daring second front against the police and legal establishment. He raced in after Trump's green light, courting Jewish supremacy, intensifying his onslaught against Israel's Arab minority and showcasing the inherent disloyalty of the Israeli left.
Trump emboldened Netanyahu to spurn the sentiments of most American Jews and to put all his chips on evangelicals and the hard Jewish right. Netanyahu wasn't just making a calculated political decision to invest his all in groups that held sway in the White House. He was externalizing his long-held contempt for the liberal values that American Jews cherish. He embraced Trump's most basic yardstick: If you aren't with me — as American Jews aren't — you are surely against me.
By the time the 2019 election came around, Netanyahu was a changed man. L'état, from now on, c'est lui. His personal fortunes became intertwined in his mind with the good of Israel. Thus, anyone who dared challenge him — such as Benny Gantz — was by definition an enemy of the state, whose destruction justifies any means, fair, foul or totally abhorrent.
As far as the Israeli public is concerned, Netanyahu's close ties to Trump is one of the most striking feathers in his cap. A friendly U.S. president is widely seen as Israel's most vital strategic asset, and Netanyahu's cultivation of his ties to Trump contrasts sharply with Gantz's lack of experience in international relations in general and with the United States in particular. Refusing to look a gift horse in the mouth, Israelis have learned to ignore Trump's habitual lying, his amoral leadership and his tendency to blur the lines between right and wrong, legal and criminal, honest and corrupt and, most injuriously, truth and fantasy.
But if they reelect Netanyahu on Tuesday, they will be confirming not only Trump's policies on Israel, but importing his entire Weltanschauung as well.
Vindicated by yet another unexpected victory, Netanyahu will return as a turbo-Trump on steroids, unmoored, unhinged and undeterred by the poison he has injected and will continue to inject, with even greater gusto, into the now-defenseless arteries of what was once Israel.
Click the alert icon to follow topics:
ICYMI
Ken Burns' Brilliant 'The U.S. and the Holocaust' Has Only One Problem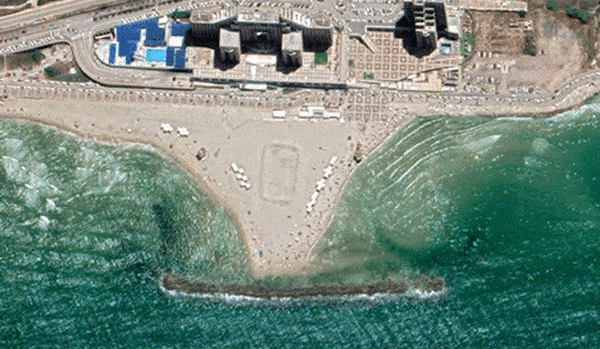 Facing Rapid Rise in Sea Levels, Israel Could Lose Large Parts of Its Coastline by 2050
As Israel Reins in Its Cyberarms Industry, an Ex-intel Officer Is Building a New Empire
How the Queen's Death Changes British Jewry's Most Distinctive Prayer
Chile Community Leaders 'Horrified' by Treatment of Israeli Envoy
Over 120 Countries, but Never Israel: Queen Elizabeth II's Unofficial Boycott