Gender Doesn't Matter in Israeli Elections, They Said. New Research Proves Different
New election questionnaire finds women tend to lean to the left in the voting ballots, but when it comes to diplomacy and security, they're more hawkish than men
A member of the Labor Party during a party convention meeting in January 2019
Credit: Meged Gozani
A week before the election, with the battle for the premiership raging over a campaign that focused mainly on security, it seems that the strategic advisers have forgotten to focus on a group that can decide this election: Women.
It was once thought that there was no voting by gender in Israel. But new research, presented here for the first time, analyzed the past 14 election campaigns and showed consistently that women in Israel tend more than men to vote for left and center parties.
Israel's Arab voters can decide it all. Do they want to? LISTEN to Election Overdose
Subscribe
However, the study conducted by Dr. Einat Gedalya-Lavy and Prof. Michal Shamir, shows that the right wing can also pull in quite a few women voters, and that women are more hawkish than men on security. But one piece of information is relevant to both sides of the political map – women tend to vote for parties where their presence is dominant.
>> Haaretz poll: Netanyahu's Likud widens margin over Gantz's party ■ Israel's Arabs could kick Netanyahu out of office. There's only one problem
Now of all times, with #MeToo in the limelight, Likud and Kahol Lavan campaign signs show male hegemony. And even if they don't care about the moral aspect of the advancement of women, they might be missing out on votes.
In elections from 1969 to 2013, Gedalya-Lavy and Shamir found that when a woman was running for prime minister, the voting rate for center-left parties among women was 8 percent higher on average than among men. Moreover, in comparing the campaigns of 2009 and 2013 to the two campaigns in which Golda Meir was running for prime minister, in 1969 and 1973, the study showed that in both periods, the number of women who voted for parties headed by a woman was higher than the number of men who voted for them. In 1969, 55 percent of women voted for center-left parties (as opposed to 47 percent of men) and in 1973, 48 percent of women voted center-left (compared to 42 percent of men).
Gedalya-Lavy, from Newcastle University in Britain, explains the gaps in the importance women voters attach to the presence of female candidates that could realistically become prime minister. She believes that the gender gap will continue to shrink in future elections because women only head small parties, unless the issue comes up again close to the elections. As an example of the importance to women of a woman at the helm, Gedalya-Lavy points out that Golda Meir was not a feminist. And yet, the fact that she was a woman persuaded women to vote for her even though she did not champion gender equality.
Even without knowing this data, the two parties now headed by a woman — Meretz by Tamar Zandberg and Gesher by Orli Levi-Abekasis — are aware of the importance of focusing their campaigns on women voters. Gesher had a special women's campaign and an election sign that said: "Women are heading to the polling station in droves" (apparently in the hope of raising the party above the electoral threshold). Dr. Liat Yakir, head of the women's campaign for Gesher, told Haaretz that they didn't need surveys to realize the importance of women voters. "The number of women who volunteered in the women's campaign and followed Orli grew daily. Many of us had not been involved in politics but we understood that without significant female political power nothing will change."
According to Yakir, women's involvement in politics is low because the issues are not their daily concerns. Noting that women gave President Barack Obama their vote, and that this year 1,000 women ran for Congress, she said "women are beginning to demand changes in social structures that preserve old power relations, and generally lean left. These trends seem to be growing stronger."
Meretz spokesman Elad Wolff said that internal party research shows that the number of women voters is higher than that of men. "Meretz is basically a feminist party...It has led women's struggles for decades and had egalitarian gender representation since it was founded. Our campaign and our agenda promote women," he said.
In contrast, the Labor Party says its numbers of men and women voters is identical to the general ratio in the population, but that during the campaign it stressed the contributions of its female Knesset members. "We are a party that appeals to the female vote because we have a strong women's team in the first ten slots, including Merav Michaeli, Shelly Yacimovich and Stav Shaffir. As opposed to Kahol Lavan, for example, we have women MKs starring on our signs and campaign spots," a statement from the party said.
Not a high enough return
The study, entitled "From Golda Meir to Tzipi Livni" will be published later this year by the Van Leer Institute in a book about gender gaps in Israeli politics (edited by Shamir, Prof. Hannah Herzog and Prof. Naomi Hazan).
According to the scholars, the tendency of women to vote center-left in Israel is similar to what is happening internationally, and began in Israel in the mid-1990s. In the past, they said, women voted more conservatively and tended rightward. Nevertheless, Shamir explained "the gap in voting by gender in Israel is smaller than in other countries because the vote deals mainly with diplomatic conflict and identity and less with socioeconomic issues."
The research, which was based on the data in the Israel National Election Studies, included 18,535 respondents. It presented three main political divides in Israel – socioeconomic, diplomatic-security and religion-state. The latter two divides, according to the scholars, represent the two dimensions of collective Israeli identity: external (borders, relations with the Palestinians) and internal.
The Israeli-Palestinian conflict is the main political divide and it overshadows socioeconomic issues, which are considered central in other democracies where women tend to vote left, said Gedalya-Lavy, as opposed to their tendency in security matters. This, she said, could explain the smaller gender-specific differences in voting patterns in Israel. However, Gedalya-Lavy also notes that "while women are to the right of men on diplomatic-security issues, they tend more toward peaceful resolution of the conflict. We saw this in the past three campaigns. Women support increasing the security budget more than men, but they also prefer the value of peace over a state with a Jewish majority or the greater land of Israel."
In a previous study by Shamir and Gedalya-Lavy in 2015, they found that women were less willing than men to return areas of Jerusalem (38 percent of women as opposed to 45 percent of men), were less in favor of the establishment of a Palestinian state (39 percent of women compared to 46 percent of men) and supported increasing the defense budget more than men (49 percent of women versus 36 percent of men). However, 45 percent of women believe that investment should be made in peace talks, while the figure among men was 39 percent.
Dr. Reut Itzkovitch-Malka of the Department of Sociology, Political Science and Communication at the Open University agrees that the gender gap will grow smaller in future election campaigns. In the current campaign, she said, many women claim that the egalitarian presence of women on the slate is important to them, but at the same time they say they would vote for a certain party even if women were not represented. "They have more essential considerations, for example, whether Netanyahu will be replaced or not, alongside security considerations," she said.
When asked why many parties in Israel don't direct part of their campaign at the women's vote, Itzkovitch-Malka said it could be that the parties think the investment is high and the electoral return is not high enough. "I tend to believe that parties that try to speak to women on issues that trouble women can bring certain women into their camp, from both right and left. We didn't see parties trying to do this in previous campaigns either."
In the end, Itzkovitch-Malka said the research assumption is that the women candidates in a party will influence voters, but not everyone. "There is interaction between characteristics of voters – gender, political opinion, ideology and feminist values, and the decision to vote for a party according to the representation of women in it."
Among feminist activists, including the leaders of the women's strike in December, the fact that parties do not deal with the needs of women voters is definitely troubling. Following the success of the protest, they initiated a campaign calling on candidates to fundamentally change policies of discrimination, oppression and violence against women. For now, they conceded, the race between Netanyahu and Gantz and other infighting among parties has weakened this element. "In elections revolving around two parties that have pushed women out, no wonder that there hasn't been even one mention of the subject in their campaign," an activist said.
How do the parties intend to promote women's rights?
The Israel Women's Network asked each of the parties expected to enter the Knesset about their platform for women. The answers it received ranged from complete disregard to ambiguity on many issues.
The organization's questionnaire included questions about women's representation on party slates, in coalition talks and in the government, on fighting violence against women and various rights for women.
Likud, United Torah Judaism, the Union of Right Wing Parties and Shas did not respond at all, which might indicate the importance they attach to promoting women.
In contrast, Meretz, Gesher, Hadash-Ta'al and United Arab List-Balad pledged to move ahead on all the issues raised in the questionnaire. Kahol Lavan did not answer questions about women's representation in the Knesset and the government, but pledged to advance legislation to increase penalties for men who murder their female partners, as well as legislation to protect women who file complaints of domestic violence.
Labor did not respond to the question about women's representation in coalition talks, about a shorter work week and longer elementary school days. However Labor did pledge to seek proper representation for women and appoint women to half the ministerial posts it would receive if it entered the government, and to fund a government program to prevent violence against women and sexual assault and move ahead on MK Merav Michaeli's bill for long paternity leave and act against legislation that expands gender separation.
Kulanu elected not to answer the questionnaire but did relate to some specific issues. Answering merely yes or no would misrepresent their views, the party stated, adding that it had proven by deeds or commitment to change the status quo regarding women and to promote gender equality. Kulanu supports extending maternity leave for women, among other things.
Yisrael Beiteinu candidate Yulia Malinovsky said she would support changing the way victims of sexual assault are handled; maternity leave for fathers; protecting women's rights in divorce; budgets for teaching gender equality at schools – but, she qualified, the party wouldn't be involved in promoting those initiatives. The party would oppose gender segregation, she said.
If anything the polls indicate that the number of women in the next Knesset will be fewer, says Michal Gera-Margaliot, chairwoman of the Women's Lobby, but vowed that the lobby would "be there" to ensure that all Knessets and governments protect women's rights and promote gender equality in Israel.
"Media coverage of women's exclusion, sexual violence and violence against women in general became more significant. The acme was the great women's strike in December," she said. "In 2019 it's time for the revolution to reach the voting ballots, the Knesset and the government. Women are an electoral force."
Click the alert icon to follow topics:
ICYMI
Ken Burns' Brilliant 'The U.S. and the Holocaust' Has Only One Problem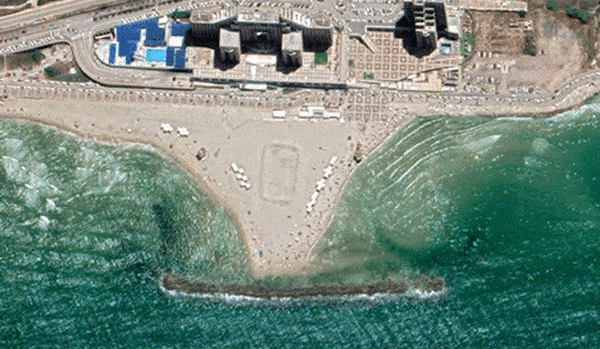 Facing Rapid Rise in Sea Levels, Israel Could Lose Large Parts of Its Coastline by 2050
As Israel Reins in Its Cyberarms Industry, an Ex-intel Officer Is Building a New Empire
How the Queen's Death Changes British Jewry's Most Distinctive Prayer
Chile Community Leaders 'Horrified' by Treatment of Israeli Envoy
Over 120 Countries, but Never Israel: Queen Elizabeth II's Unofficial Boycott