Israelis Poised for Their Gayest Parliament Yet
The number of gay lawmakers is set to double to at least four after April 9. Next step: Electing representatives from the Arab, lesbian and transgender communities
The Gay Pride Parade in Rishon Letzion, June 2018.
Credit: Meged Gozani
Among the few things it is safe to predict about Israel's next Knesset is that it will have a record number of openly gay members — possibly more than double the number in the outgoing Knesset, which at barely two (since one only came out midway through the term) was in itself a record.
Based on recent polls, four members of the LGBT community are pretty much guaranteed a seat in the next Knesset to be formed after the April 9 election, and another has a good shot. Two are incumbents and three are brand new faces. They represent three different parties across the political spectrum, and all are men.
Israel's Arab voters can decide it all. Do they want to? LISTEN to Election Overdose
Subscribe
The incumbents are Itzik Shmuli, a leader of the summer 2011 social protest movement who placed first in the recent Labor party primary (and "came out" while serving his second term in the Knesset); and Amir Ohana, a Likud member who is the first openly gay right-winger to serve in the Knesset.
The three likely newcomers — all members of the newly formed centrist Kahol Lavan, headed by former army chief Benny Gantz — are Eitan Ginzburg, the former mayor of Ra'anana; Idan Roll, a model and gay activist, perhaps best known as the partner of local celebrity singer-songwriter Harel Skaat; and Yorai Lahav Hertzanu, former head of the young guard at Yesh Atid, which is now part of the Kahol Lavan alliance. However, placed at 35 on the slate, Lahav Hertzanu might not get in if the alliance starts losing steam in the coming weeks.
"The fact that we will be doubling — possibly even more than doubling — the number of LGBT representatives in parliament is fantastic and a huge sign that civil struggles work," says Chen Ariely, the outgoing chairwoman of the Israel LGBT Taskforce (better known as The Aguda).
"This didn't come out of nowhere," she adds. "It comes after decades of struggle by civil society groups operating at the grassroots level."
It is still too early to predict how big an impact five lawmakers out of a total of 120 will have. But according to Rabbi Noa Sattath, a lesbian activist and director of the Israel Religious Action Center, "the symbolism is amazing."
"Who would have even imagined in their wildest dreams 10 years ago that the No. 1 spot in the Labor Party primary would be filled by a gay man, and that another gay man would have risen to such popularity in Likud?" she asks, referring to Shmuli and Ohana. Besides these two obvious representatives of the community, she notes, the outgoing Knesset also has two women — Merav Ben Ari of the center-right Kulanu and Michal Biran of Zionist Union — who co-parent with gay men and are considered key allies of the community.
At the same time, though, Sattath says she is deeply disappointed by the lack of diversity in the composition of the next Knesset's LGBT delegation. "They are all Jewish men," she says. "There are no representatives of the Arab, the lesbian or the transgender communities. In some way, it seems like it's simply a way for these parties to depict themselves as inclusive and liberal. But when you think about it, how can you call a party like Likud — which was behind a deal to bring Kahanists into the Knesset — inclusive and liberal?" she asks, referring to the controversial electoral pact Prime Minister Benjamin Netanyahu struck recently with the racist Otzma Yehudit.
'Dramatic changes'
Zehorit Sorek, an Orthodox, Mizrahi woman, served five years as head of Yesh Atid's LGBT caucus. She has also been a leading advocate behind various educational initiatives aimed at raising awareness of LGBT rights. But when her party leaders put together their slate, they relegated her to an unrealistic spot.
Sorek would not comment, but as Ariely explains: "Patriarchy exists in our community as well. Women are underrepresented in society as a whole, and, unfortunately, it looks like there will be even fewer women in the upcoming Knesset than in the outgoing one. I really hope that in the Knesset that comes after the next one, we'll start to see some change."
Gay couples cannot marry in Israel, only in rare circumstances can they adopt children, and gay men are prohibited from using surrogacy services. Depending on the composition of the next coalition government, experts say, all that could change.
"If Kahol Lavan is in the coalition, we will be in for some dramatic changes," says Nerya Knafo, the director of Jewish Pluralism Watch, a watchdog organization run by the Conservative movement in Israel. "It seems almost certain that laws will be passed to end existing discrimination against the LGBT community. And if they're in the opposition, they'll still be a major force. As I see it, there's no turning back anymore."
It may seem ironic that three of the possible five LGBT members of the next Knesset will come from what is often dubbed in Israel the "generals party," with three former army chiefs of staff on the ticket. But it is not a coincidence. Yesh Atid, a key partner in the alliance, has always been extremely LGBT-friendly. That could explain why Kahol Lavan is the only party thus far to publish a platform on gay rights.
As part of its overall platform, released Wednesday, the party said it would act to advance some form of gay marriage (specifically "civil partnerships" registered outside the rabbinical establishment), that it would legalize surrogacy for all gay couples and provide gay couples with equal rights in adopting children.
The two left-wing Zionist parties (Labor and Meretz) have long been committed in principle to equal rights for the LGBT community, and even Hayamin Hehadash — the new right-wing party formed by Naftali Bennett and Ayelet Shaked after they broke away from the Orthodox Habayit Hayehudi last year — has expressed support for surrogacy rights for gay male couples.
Closing the gap
The first openly gay member of the Knesset was Uzi Even, who served as a representative for Meretz for a very short period between 2002 and 2003. Marcia Freedman, a feminist activist who was a member of Ratz (Meretz's predecessor), served in the Knesset long before him, in the mid-1970s, but only came out as a lesbian after her parliamentary stint.
The other openly gay member of the Knesset was Nitzan Horowitz, who represented Meretz between 2009 and 2015 and is today a columnist for Haaretz (after a failed bid in 2013 to get elected mayor of Tel Aviv).
Knafo, a gay rights activist, spends his days monitoring the positions of Israeli lawmakers on matters of religion and state. His conclusion, after spending several years in the field, is that having their own representatives in the Knesset is critical for the LGBT community. "We saw this already in the outgoing Knesset with Shmuli and Ohana," he notes. "It's the difference between having discussions about gay people, and having discussions with gay people who can share their own personal stories."
Until recently, only heterosexual couples were eligible for surrogacy services in Israel. A law passed last summer extended eligibility to single women and lesbian couples, but excluded single men and gay male couples, sparking huge protests around the country.
A petition challenging the exclusion of men is pending a decision by the High Court of Justice. Knafo says he's convinced surrogacy became such a hot button issue because of the presence of two openly gay men in the outgoing Knesset, both active advocates for the community.
As surveys have shown, notes Ariely — who will step into her new position as deputy mayor of Tel Aviv next month — the vast majority of Israelis support equal rights for the LGBT community. "Our goal in the next Knesset has to be to close the gap between what the public wants and what exists in this regard," she says.
But as Sattath notes, marriage, surrogacy and adoption primarily concern established LGBT families. "We tend to forget that most of the gay community in Israel is still in the closet," she says. "That's especially true when it comes to Arab and ultra-Orthodox society. These are the people who really need assistance, and that's why I think a lot more focus has to be put on educating the public — and that means not so much legislation as budgetary allocations."
Click the alert icon to follow topics:
ICYMI
Ken Burns' Brilliant 'The U.S. and the Holocaust' Has Only One Problem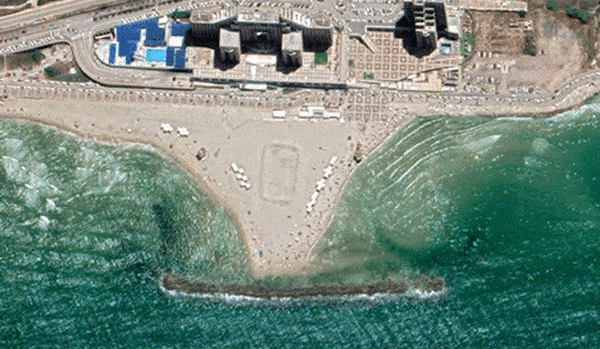 Facing Rapid Rise in Sea Levels, Israel Could Lose Large Parts of Its Coastline by 2050
As Israel Reins in Its Cyberarms Industry, an Ex-intel Officer Is Building a New Empire
How the Queen's Death Changes British Jewry's Most Distinctive Prayer
Chile Community Leaders 'Horrified' by Treatment of Israeli Envoy
Over 120 Countries, but Never Israel: Queen Elizabeth II's Unofficial Boycott