The Kahanists and the Homophobes: The Two Parties No One Wants but Netanyahu Needs
Israel's 'problem child' parties pose an electoral dilemma for the right: Netanyahu needs their votes to win and is encouraging them to join forces – but no one wants to go through with it
File photo: Itamar Ben-Gvir, left, and Michael Ben Ari of Otzma Yehudit at a demonstration in northern Arab city Umm al-Fahm, Israel, July 14, 2017.
Credit: Eran Gilvarg
As the clock ticks down to the Thursday deadline for finalizing the party rosters for Israel's April 9 election, Prime Minister Benjamin Netanyahu has a problem – one that has nothing to do with criminal indictments.
The right-wing religious bloc, always crucial for Netanyahu in his efforts to construct a solid ruling coalition, is splintered into no fewer than six parties, some of which have dangled perilously close to the electoral threshold.
If one – or worse, two – of these parties fall below that threshold (which currently stands at 3.25 percent of the overall vote), it means that thousands of right-wing votes that should have been translated into Knesset seats in Netanyahu's governing coalition will go to waste.
In a tight race, that could spell disaster: If not the difference between winning or losing, it can mean the difference between a comfortable coalition in which Netanyahu can operate freely or a fragile one that could fall apart if he dares to anger one of his partners enough that they pull out.
The problem was partially solved on Valentine's Day, when the courtship between two of the key right-wing religious parties was finally consummated.
Habayit Hayehudi, the mainstream albeit fiercely right-wing and pro-settlement party, agreed to once again join forces with the further-right National Union, headed by its newly elected and often-controversial leader Bezalel Smotrich, in a negotiated partnership to share a party roster. The twosome, however, is permanently bereft of the two former Habayit Hayehudi leaders, Education Minister Naftali Bennett and Justice Minister Ayelet Shaked, who split from Habayit Hayehudi to form their own Hayamin Hehadash party – a move that badly shook up the religious right-wing landscape.
This leaves the two ugly duckling parties that, no matter how much they spend on political Tinder, can't seem to get anyone to see past their flaws, swipe right and agree to terms that would allow them to hook up in a political partnership.
The first party is Otzma Yehudit, led by a handful of former followers of the deeply racist Rabbi Meir Kahane; the second is Yachad, headed by Eli Yishai, which broke off from Shas after Yishai lost a leadership struggle with Shas' current leader, Arye Dery. It has since become a more virulent religious right-wing version of its original Sephardi ultra-Orthodox progenitor.
In 2015, Otzma and Yachad teamed up, coming very close to making it into the Knesset but ultimately failing, garnering only 2.97 percent of the vote.
These days, without Yachad, Otzma is polling at about the same level – meaning that the number of votes that stand to be thrown away should it again fail to reach the threshold could be worth as many as three Knesset seats. This could potentially make or break Netanyahu's success in forming a right-wing bloc.
Aware of this danger, the prime minister has been publicly and privately lobbying the leaders of other rightist religious parties to merge with Otzma on a joint slate. The principal target of his efforts is Rabbi Rafi Peretz, head of Habayit Hayehudi.
Peretz has been resistant, reflecting the traditional attitude of revulsion that mainstream national-religious figures have had to Kahane, his legacy and disciples. The National Union is less of an obstacle: Before it joined forces with Peretz, the party had already been willing to offer Otzma Yehudit a partnership, but the deal the National Union's Smotrich had offered – the fifth and eighth slots on the party's roster for the Knesset – wasn't good enough for Otzma.
Smotrich may be far enough to the right himself to have few qualms about being Otzma's partner. But Peretz and Habayit Hayehudi know, and fear, that a joint ticket that brings Otzma into the Knesset will taint the religious Zionist brand. They also worry that with such fire-breathing extremists in their ranks, their negotiating position in the coalition would be weakened.
Why exactly is Otzma Yehudit so toxic? The party is led by former lawmaker Michael Ben-Ari, together with Baruch Marzel, Itamar Ben-Gvir and Benzi Gopstein, all former disciples and political descendants of Kahane – the infamous American-rabbi-turned-Knesset-member whose vitriolic racism against Arabs got his Kach party banned from running in the 1988 election. Two years later, he was assassinated in a Manhattan hotel.
Otzma's platform reflects its roots. The ultra-nationalist and anti-Arab party opposes any form of a Palestinian state and any relationship or negotiation with the Palestinian Authority, while calling for outright annexation of the entire West Bank and cancellation of the Oslo Accords. It also calls for Israeli sovereignty on the Temple Mount, embraces deportation, aspires to "a Jewish majority and a loyal civilian population through emigration," and says Israel should employ "every legal means that will help the enemy leave our land."
The party's leaders are affiliated with both Lehava – the far-right anti-assimilation group that opposes relationships between Jews and non-Jews – and Hemla, a group that purports to "rescue" the "daughters of Israel" from mixed marriages with Arab men.
All of this makes Otzma a hot potato that is now being tossed between Habayit Hayehudi and Likud – with Likud leaders, Netanyahu at the fore, urging Peretz to take Otzma into its ranks in order to preserve its electoral power, and Peretz retorting that if Likud wants the Kahanists so badly, it should invite them in themselves – knowing full well that Likud would never do so.
Meanwhile, Otzma leaders are showing signs of being bruised by the fact that everyone wants their votes without their taint, and declaring that they are ready to go it alone even if their failure to make the threshold leads to a leftist government.
On Monday, the media reported that negotiations between Otzma and Habayit Hayehudi were stalled. An Otzma spokesman told the right-wing Arutz Sheva website the negotiations were essentially a sham – that since they were not being offered any realistic chance of a Knesset seat, "there is no point in sitting in a yeshiva [meeting] of humiliation and contempt" by continuing to talk. Habayit Hayehudi, for its part, has at least publicly remained firm in resisting Netanyahu's pressure for it to take in Otzma.
(UPDATE: On Wednesday, Otzma announced they agreed to a merger with Habayit Hayehudi and the National Union. Both parties, whose leaders are due to meet later on Wednesday, still have to agree to finalize the union as Smotrich had been thus far reluctant to join forces with Otzma Yehudit, fearing its far-right image would keep voters away.)
In an effort to make itself more attractive – both to the parties and the voting public – Otzma said it had invited attorney Yoram Sheftel, a far-right media personality and celebrity lawyer who made headlines in recent years for his defense of Elor Azaria (the Israeli soldier convicted of killing a prone Palestinian assailant in 2016), to be its leader. Sheftel's response - thus far, has been resounding silence.
>> Kahanists in the Knesset? Talks advance for far-right merger
Finding a running partner for Yachad is less urgent, since it is considered to be less of a magnet for votes. The same goes for Zehut, another far-right party led by former Likud renegade Moshe Feiglin. Nonetheless, Yachad's Yishai, who has attempted to represent far-right ultra-Orthodox nationalists, met with Netanyahu, who urged him to join one of the far-right slates.
Yishai shares Otzma's aspiration for complete Israeli sovereignty in the West Bank, though he did not adopt all of its positions when they ran as a team. He has moved away from Shas with increased right-wing ideology: While Shas has been willing to sit in a governing coalition with either right- or left-leaning parties in the past, Yishai is more vociferously rightist when it comes to both politics and religion.
On the religious front, Yishai's party made headlines last week when a Yachad election poster featured his face and an anti-gay campaign slogan condemning children born to "a father and a father." Yishai protested that his campaign had not officially released the poster, but at the same time seemed to endorse the slogan, saying he believed "it is an aspiration that every Jew has a father and mother."
As the deadline draws near, it seems that neither Yishai's party nor Otzma Yehudit will have any political parents to rely on – nor brothers and sisters. Barring a last-minute, desperate scramble to preserve the votes that will be cast in their favor in April, they will be political orphans.
Click the alert icon to follow topics:
ICYMI
The Artist Who Survived Auschwitz Thought Israel Was 'Worse Than the Concentration Camp'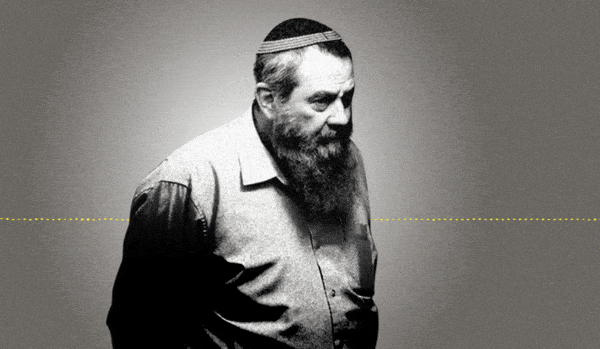 Jewish Law Above All: Recordings Reveal Far-right MK's Plan to Turn Israel Into Theocracy
Why I'm Turning My Back on My Jewish Identity
Down and Out: Why These New Immigrants Ended Up Leaving Israel
The Reality Behind 'The White Lotus' Sex Work Fantasy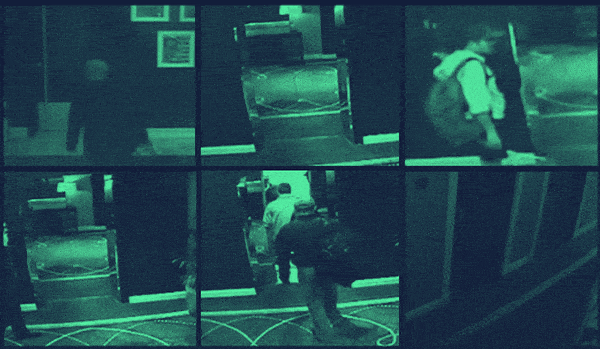 This 'Dystopian' Cyber Firm Could Have Saved Mossad Assassins From Exposure