Analysis |
By Flocking to Gantz, anti-Netanyahu Voters Send Clear Message: We Need a Hero, Not a Bloc
The April 9 ballot is shaping up as a do-or-die duel at high noon that could erase smaller parties and restore the semblance of a two-party system
FILE PHOTO: Benny Gantz, then Israel's military chief-of-staff during a presentation at Hatzerim air base in southern Israel, April 30, 2013.
Credit: REUTERS/Baz Ratner
Benjamin Netanyahu starred in two of three of the ill-fated experiments that Israel made at the turn of the century, when it attempted the dysfunctional hybrid election system that included voters choosing a prime minister personally, alongside a party. But even though the Knesset quickly abandoned the venture and went back to its original proportional system, in which voters cast their votes for political parties alone, the upcoming April 9 election is the most personal that Israel has ever held.
Netanyahu is the focal point. He decided when Israel should head for election, he dictated its agenda, he turned his Likud colleagues into mouthpieces for his attacks on the legal system and he is asking the public to decide, in essence, whether he is a chronic criminal or a modern Dreyfus. Were it not for the multi-party proportional system, Israeli voters could make do with two slips in their ballot booths: Netanyahu yes and Netanyahu no, as is customary in countries with one-man rule.
Israel's Arab voters can decide it all. Do they want to? LISTEN to Election Overdose
Subscribe
>> Everything you need to know about elections in Israel but were afraid to ask ■ Like Netanyahu, Gantz plays on the anxieties of his would-be voters | Analysis
The response of most center-left parties so far has been to call for the establishment of a political "bloc" that would stand united against Netanyahu, but the term is an anachronism. It harks back to days when parties and ideologies, rather than individual politicians and their personalities, reigned supreme. It keeps up a pretense that Israel's system of proportional representation hasn't been rendered obsolete, in theory at least, by the intensely personal nature of the April 9 ballot, which has nothing to do with ideology.
Netanyahu, after all, isn't heading to the polls touting a "bloc" that stands behind him. His election campaign is a one-man show. His only ideology is self-preservation. He is entering the ring alone, consigning his party and political camp to the sidelines as cheerleaders. His goal is to undermine the legitimacy of police investigators and state attorneys and to deter Attorney General Avichai Mendelblit from informing the public before April 9 whether Netanyahu will be indicted for bribery. Netanyahu's mission is saving himself, at any cost, even if it destroys Israeli democracy in the process.
Netanyahu is praying that his rivals keep up their irrelevant bickering about setting up their bloc rather than agreeing on one worthy challenger who can step into the ring to challenge him. The swing in the polls to Benny Gantz following his successful campaign launch last week indicates that voters are wise to their leaders' game. They are making their decision for them: They don't need a bloc. They need a hero.
Gantz is emerging as their favorite. His "silence is golden" strategy has garnered widespread criticism, but voters consumed by the wish to see Netanyahu gone may be less concerned with the minute details of the former general's views on war, peace, economy or social welfare. They are looking for the anti-Netanyahu, the candidate who stands the most chance of standing up to Netanyahu and knocking him out, one on one, mano a mano. First we'll take Netanyahu, they're saying, then we'll worry about what Gantz really wants.
Rather than creating a bloc, which will then choose its leader, they are reversing the process: Anointing a leader whose very selection will create the coveted bloc. If Gantz's rise in the polls is sustained, his rivals and potential partners on the center and left will face an existential dilemma in the coming two weeks, in advance of the February 20 deadline for submitting their Knesset lists: Cast their lot with Gantz at the cost of sacrificing their aspirations to be prime minister or go it alone and face the threat of dipping below the threshold and facing political extinction.
Their predicament will only get worse. Netanyahu's omnipresence in the election campaign is bound to cast an even greater shadow over the election if and when Mendelblit keeps his promise to announce his decision on Netanyahu's indictment before Israelis go the polls. The evidence that backs up the attorney general's decision, should he decide to indict, will create a maelstrom of harsher accusations by his rivals and more poisonous refutations by Netanyahu. If Netanyahu's case consisted of "nothing," as he has long alleged, he wouldn't be running a campaign which casts the attorney general, the state attorneys and the Israel police as his main rivals.
The more the campaign comes to resemble a personal referendum on Netanyahu, the greater the prospects of right-wing voters flocking to save him and the more his opponents will rally round Gantz. If the former army commander doesn't stumble and fall, as many expect, the wannabe prime minister Yair Lapid could be looking instead at his Yesh Atid party being cut down to half its current size. Meretz could easily dip under the threshold and Labor could come perilously close to it, increasing pressure on their leaders, Tamar Zandberg and Avi Gabbay, to embrace each other in order to survive.
Parties on the right could have it far worse: Under extreme conditions of a political tsunami that sweeps voters into one of two rival camps, Netanyahu or Gantz, Moshe Kahlon's Kulanu, Avigdor Lieberman's Yisrael Beiteinu, Naftali Bennett's Hayamin Hehadash – as well as Habayit Hayehudi that he abandoned together with Justice Minister Ayelet Shaked – could be placed on the endangered list. It is this threat, which could sabotage the right's built-in majority, that compelled Netanyahu this week to call on the remnants of Bennett's party to join forces with parties on the radical right, including the neo-Kahanist Otzma Yehudit party. Netanyahu's Likud predecessors condemned Kahane supporters and isolated them, but legitimizing the extreme and arguably racist right is a small price for Netanyahu to pay in his crusade to save himself, never mind that he has been drifting in the same ethnocentric direction anyway.
The current dynamics of the election campaign point to a personal, Western-style duel at high noon, from which only one candidate will emerge victorious. But it could also lead to a fundamental realignment of Israeli politics, with the emergence of two large political blocs, one avowedly right and the other vaguely centrist, at the expense of all the smaller parties, with the exception of the strictly sectorial Arab and ultra-Orthodox. This would restore the division of political power that existed before the first experiment in personal elections in 1996, which led to a fragmentation of the political arena, from which it has never recovered.
A Netanyahu victory is a clear and present danger to Israeli democracy but if it survives, his legacy could be to move Israel to what would essentially be a two-party system. It would be poetic justice if the man trying to undermine Israeli democracy ends up bequeathing the parliamentary stability it has long desired.
Click the alert icon to follow topics:
ICYMI
Ken Burns' Brilliant 'The U.S. and the Holocaust' Has Only One Problem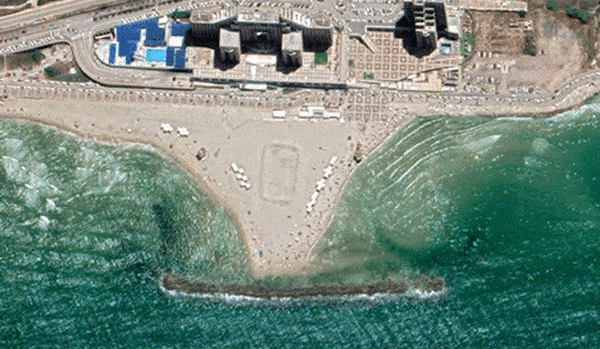 Facing Rapid Rise in Sea Levels, Israel Could Lose Large Parts of Its Coastline by 2050
Lapid to Haaretz: 'I Have Learned to Respect the Left'
The Mossad's Fateful 48 Hours Before the Yom Kippur War
As Israel Reins in Its Cyberarms Industry, an Ex-intel Officer Is Building a New Empire
How the Queen's Death Changes British Jewry's Most Distinctive Prayer