Analysis |
Lieberman's 'Up Yours' Campaign Slogan Will Target Arabs, Leftist Demons and Netanyahu
The Tel Aviv launch of Yisrael Beiteinu's election campaign reflected Lieberman's unique mix of bullying, cynicism and a surprising degree of self-awareness
Avigdor Lieberman at his campaign launch, January 20, 2019.
Credit: Ofer Vaknin
Toward the end of his opening remarks at a press conference marking the launch of his election campaign on Sunday, Avigdor Lieberman attacked "the leadership of Israeli Arabs" with harsh words elsewhere known as incitement. He described the democratically elected representatives of Israel's Arab minority as "a fifth column" and explicitly accused them of "treason." He described their continued ability to openly express their views, which Lieberman defines as treachery, as "total lunacy."
"This must be stopped now," Lieberman asserted in a threatening tone that suddenly segued into an amused "and I'll stop now as well." He smiled, satisfied by his linguistic flip-flop and by his abrupt pivot from dire warnings to hints of humor. It was a classic Lieberman mix: Bullying and belligerency, laced with heavy doses of cynicism and a surprising measure – for a politician – of self-awareness.
Israel's Arab voters can decide it all. Do they want to? LISTEN to Election Overdose
Subscribe
Lieberman, to his credit, doesn't take himself too seriously, or at least he's perfected the act. This is one of the sharpest contrasts between Lieberman and Benjamin Netanyahu, who bore the brunt of the former defense minister's barbs at the launch of his Yisrael Beiteinu party in Beit Sokolov in Tel Aviv. Netanyahu would never dream of holding an event in a building that houses the Israel Journalists Association and which is a symbol of the once-thriving free press that Netanyahu detests. Lieberman couldn't care less.
>> 12 Shocking Headlines From Lieberman's Bombastic Career in Israeli Politics
Which, ironically, is more or less the proper translation of Lieberman's unusual choice of campaign slogan, which is "Lo Dofek Heshbon." The slang expression is somewhere on the spectrum between couldn't care less, don't give a shit, up yours and I'm going to smash someone's face if I don't get my way right now. It is a brazenly populist campaign slogan, yet in some ways it encapsulates the essence of Lieberman and highlights the exact trait that singles him out from other politicians.
The room in which Lieberman held his press conference was festooned with life-size blue posters of North Korean proportions, which contrasted well with the Israeli tradition of holding events in rooms and auditoriums way too small to host them. The top half of the freshly printed posters featured a photo of Lieberman benevolently looking down on his flock, with the "Lo Dofek Heshbon" slogan prominently splashed underneath. Each poster then listed a specific group or organization that Lieberman couldn't give a toss about. These included, in no particular order, Hamas, the ultra-Orthodox, Israeli Arab MKs and, naturally, the boycott, divestment and sanctions movement and the human rights group B'Tselem, all rolled into one. The one glaring omission from Lieberman's list of disdain was Netanyahu, who Lieberman often treats with the greatest contempt of all.
Lieberman's astonishing political career is intertwined with his complex love-hate, attract-repulse, praise-deride, assist-or-stick-a-knife-in-the-back relationship with Netanyahu, which started when Lieberman became the director of his Prime Minister's Office at the age of 38 and continues to this day now Lieberman has passed 60. Their turbulent ups and downs have produced a perpetual soap opera of divorce and recrimination, followed by rapprochement and reconciliation, which inevitably make way for the next round of subterfuge and separation, and so on.
Lieberman's bipolar approach was clearly on display at Sunday's event. On the one hand, he lambasted Netanyahu as a cowardly weakling who habitually caves in to Hamas terrorists. Displaying his knack for outrageous analogies, Lieberman associated the expected arrival of a Qatari envoy with suitcases full of cash for Hamas, which Netanyahu is shamefully allowing to proceed, with the 77th anniversary of the Wannsee Conference in which the Nazis laid out their plans for the Final Solution. No less.
In the same breath, however, Lieberman vowed not to join any coalition headed by someone other than Netanyahu – although his wording suggested that his ironclad commitment is contingent on Netanyahu remaining the only realistic candidate for the job. Lieberman then handed Netanyahu the gift he cherishes most of all: He asserted that a criminal indictment by the attorney general is insufficient cause for the prime minister to resign; as far as Lieberman is concerned, Netanyahu can drag the whole thing out until he's convicted in a court of law, which could take years. For Netanyahu, such steadfast support in an area that hurts him the most outweighs the steady stream of insults that Lieberman throws his way.
That's one more area in which the two allies-rivals share a deep connection: Both have cast themselves as innocent victims of sinister conspiracies involving the legal apparatus – and possibly convinced themselves of that as well. Both have sworn war on the rule of law, the source of all their evils, even though many critics maintain that both Netanyahu and Lieberman were treated with kid gloves by a legal system that bent over backwards to keep them in office and out of jail.
Two of Lieberman's main advisers in the upcoming campaign are former Netanyahu spokespersons: Uri Ginosar, who spoke for Netanyahu when he was finance minister; and Shai Bazak, Netanyahu's loyal mouthpiece during his first term in office. The recruitment of the two can be read as a token of appreciation for Netanyahu, the Israeli grandmaster of political campaigns, but also as another sneaky way for Lieberman to get into the prime minister's head and toy with his permanent paranoia.
The two advisers geared Lieberman's presser toward that part of the right for which Netanyahu is insufficiently hawkish, nationalistic or foul-mouthed. The Russian-speaking population, the essential foundational stone of Lieberman's electoral base, was barely mentioned on Sunday and is likely to merit a separate launch. Lieberman deflected claims that Yisrael Beiteinu was a "niche party," knowing full well that the era of narrowly focused sectorial parties built on Russians is coming to a close because the immigrants are no longer new and their concerns increasingly mesh with those of the general population. That's one thing that Lieberman has in common with the fading titans of the failing printed press: Both are living on borrowed time, relying on consumers who have either moved on elsewhere or succumbed to advanced age and the forces of nature.
Perhaps Lieberman sounds more excited in Russian, but his Hebrew version on Sunday broadcast calm bordering on boredom – in contrast, once again, to the toxic and inflammatory content of his message. If President Donald Trump would have seen him, he might have dubbed Lieberman "low-energy," the term with which he eviscerated Jeb Bush in 2016.
What was once seen as Lieberman's riveting horror show seems tame today when judged against the new standards of rude and crude introduced by Trump. Lieberman did precede Trump as the object of rumors concerning his alleged allegiance to the Kremlin, although the case against Lieberman consists of unsubstantiated gossip that could be ascribed to his Moldovan origins, while the case against Trump is far more substantial as Special Counsel Robert Mueller will soon spell out.
Lieberman also ignored Netanyahu's tradition of packing his political press conferences with rows and rows of cheering fans. A handful of local politicians who identify as Lieberman loyalists sat in the front row and listened to Lieberman impassively, but most are unknown beyond the confines of the local councils they run. Lieberman promised that more names of potential candidates for Yisrael Beiteinu's Knesset list will be announced later in the week, but he did so in a tone that made clear you shouldn't hold your breath. In any case, Lieberman's running mates will be chosen less for their character or charisma and more for their willingness to bow their heads to Lieberman's every wish and command.
Lieberman reminded his audience that Yisrael Beiteinu marked its 20th anniversary earlier this month. He might also have mentioned that 10 years ago the party reached its peak of 15 Knesset seats and it's been downhill ever since: The 15 became 11 in the 2013 election and shrank to 6 in the 2015 ballot. According to most polls, its current support is higher than the 3.25 percent threshold needed to gain entry to the Knesset, but only barely.
A failure in the election will certainly deal a blow to Lieberman's prestige and possibly bring his political career to an end. But he could find consolation in the fact that his falling short could undermine Netanyahu's seemingly foolproof right-wing majority. Lieberman doesn't merely make do with not caring about his former mentor and current rival: He will derive intense personal pleasure from every moment that Netanyahu will be forced to maneuver and squirm.
Click the alert icon to follow topics:
ICYMI
Ken Burns' Brilliant 'The U.S. and the Holocaust' Has Only One Problem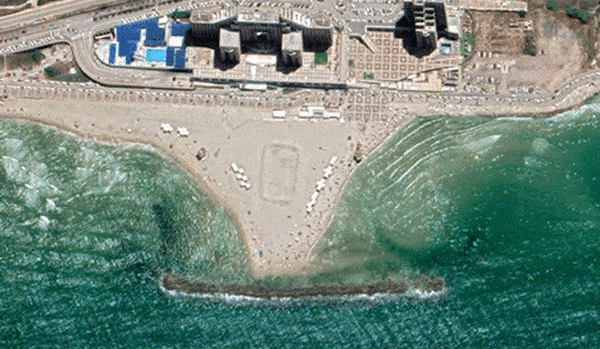 Facing Rapid Rise in Sea Levels, Israel Could Lose Large Parts of Its Coastline by 2050
As Israel Reins in Its Cyberarms Industry, an Ex-intel Officer Is Building a New Empire
How the Queen's Death Changes British Jewry's Most Distinctive Prayer
Chile Community Leaders 'Horrified' by Treatment of Israeli Envoy
Over 120 Countries, but Never Israel: Queen Elizabeth II's Unofficial Boycott