The Former TV and Fashion Star Who Could Be Israel's Next Kingmaker
A parliamentarian with an independent streak and a social-welfare agenda, Orli Levi-Abekasis and her new Gesher ticket are showing well in the polls, but it's still hard to define what she actually stands for
Independent lawmaker Orli Levi-Abekasis outside the Knesset in Jerusalem, April 10, 2017
Credit: Olivier Fitoussi
She's a former fashion model and television talk-show host, the daughter of a poor Moroccan immigrant who became Israel's foreign minister. She took her father's lead, venturing into national politics at a relatively young age, and over the past 10 years, has carved out a niche for herself as a parliamentarian who champions social causes.
If the polls prove correct, Orli Levi-Abekasis could be Israel's next kingmaker. Anywhere from four to eight Knesset seats (out of a total of 120) will go to her newly formed party Gesher (Hebrew for "bridge") in the upcoming April 9 election, according to predictions. And that's even before she's announced who will be on the ticket.
Depending on the final electoral breakdown between the right and left blocs, and based on past scenarios, that relatively small number of seats could be enough to swing the majority to one side. Meanwhile, Levi-Abekasis has done a good job of keeping her cards very close to her chest, not letting on in which direction she is leaning.
>> Will 2019 be a record election for Israeli women? The top female politicians to follow ■ Everything you need to know about elections in Israel but were afraid to ask
The ninth of 12 children, Levi-Abekasis, 45, was born and raised in Beit She'an, a working class town in northern Israel with a large concentration of immigrants from North Africa. Today, she lives with her husband and four children in a small upscale community not far from there.
She is the daughter of David Levy, the trailblazing politician who represented a generation of Mizrahi immigrants (from North Africa and the Middle East), who felt shunned and ostracized by the Ashkenazi elites. The elder Levy, often the butt of ethnic jokes, was a prominent member of Likud for several decades before he defected in 1995 to form his own party. Its name was also Gesher.
Levi-Abekasis is not the only member of the clan to follow in her father's footsteps: Her older brother Jackie, who represented Likud in the outgoing Knesset, was recently re-elected mayor of Beit She'an.
After obtaining her degree in law, Levi-Abekasis entered the Knesset for the first time in 2009 as a member of Yisrael Beiteinu, a party founded and headed by Avigdor Lieberman, who recently resigned as defense minister. As Yisrael Beiteinu traditionally draws most of its support from Russian-speaking immigrants, it was speculated at the time that Lieberman had recruited an attractive woman with no political experience as part of an effort to soften his tough-guy image and appeal to broader audiences. Levi-Abekasis served during that first Knesset term as deputy speaker and chair of the Special Committee for the Rights of the Child.
In the following election, in 2013, Yisrael Beiteinu ran together with Likud, and Levi-Abekasis maintained her position as committee chair. In the last election, in 2015, Yisrael Beiteinu ran on its own, and this time, Levi-Abekasis placed No. 2 on the list. Only a year after the election did Yisrael Beiteinu join the coalition, and in exchange, received two portfolios: defense and immigration. Lieberman took defense for himself, and rather than give the other portfolio to his second in command, he handed it over to Sofa Landver, a Russian-speaker like himself. Levi-Abekasis quit the party in protest, although when asked why, she said Lieberman should have driven a harder bargain with Netanyahu, demanding socioeconomic concessions in return for Yisrael Beiteinu's support.
Her sweet revenge is that her new party is currently expected to get more votes in the upcoming election than Lieberman's.
As a parliamentarian, Levi-Abekasis has focused her energy almost exclusively on social justice and welfare-related issues, among them public housing, rent control, healthcare, youth at risk and sexual assault. In 2012, she was named outstanding parliamentarian of the year, and in 2015, received the annual award of the Movement for Quality Government in Israel, which praised her for defying party discipline and voting against a controversial natural-gas deal that created and benefited a monopoly.
Most recently, she was a driving force behind a law that would make it difficult to raise the retirement age of women, and another prohibiting convicted sex offenders from changing their names.
After Levi-Abekasis walked away from Yisrael Beiteinu and became a one-woman, independent faction, she was no longer obligated to vote with the coalition. She took advantage of that freedom on more than one occasion, and sided with the opposition parties in promoting or defeating various pieces of legislation. Because she has continued serving in the Knesset, her political options are somewhat limited these days: Under law, she cannot now join forces with a party that is already represented in the Knesset. That does not prevent her, however, from teaming up with a brand-new party, such as the one recently launched by former Israel Defense Forces Chief of Staff Benny Gantz. Indeed, speculation has intensified in recent weeks about a possible merger between these two rising political stars.
On the Israeli-Palestinian conflict, Levi-Abekasis is playing it safe – that is to say, saying pretty much close to nothing. In an interview last March in Yedioth Ahronoth, she termed the right-left divide in Israel "passé." Asked to address the issue of the occupation, she provided a long answer that said very little. "I believe we have no need to apologize or feel embarrassed about our right to this land," she said in that same interview. "The pursuit of peace is a basic Zionist value, but clearly there is no quick solution. We must invest in the economic and human infrastructure on both sides, and patience, mutual respect and hope are needed. Sometimes it seems as though we are conducting negotiations with ourselves. To reach a peace agreement, there is need for a partner on the other side – someone like [former Egyptian president Anwar] Sadat. We must also think of the day after, about there being someone who can guarantee the fulfillment of the agreement."
When pressed about the future of the settlements, she was somewhat more forthcoming. "No such animal exists – peace without concessions," she said. Annexation of the territories, she added, "is not rational and not realistic."
"Let's solve the social problems instead of annexing territories, and with them second-class citizens – a phenomenon that doesn't exist in any democracy," she said.
On matters of religion and state, Levi-Abekasis rarely makes her voice heard, certainly not on hot-button issues like conversion, prayer at the Western Wall or the status of the non-Orthodox movements in Israel. Likewise, she has shown little interest in Israel-Diaspora relations.
She did vote with the opposition against the so-called "Supermarket Law" that bans most businesses from operating on Shabbat, but used the opportunity to speak out in the Knesset against the exploitation of those who have no choice but to work on what should otherwise be a day of rest. She voted in favor of the operation of limited forms of public transportation on Shabbat and in favor of civil marriage, but against the Surrogacy Law, which discriminates against gay men.
Among the prominent founding members of her new party are pop star/singer Kobi Oz, actress Hanna Azoulay Hasfari and Lilach Shem Tov, whose three children were murdered nearly a decade ago by her ex-husband. Because of her natural appeal among working-class voters, Levi-Abekasis is expected to draw votes from Likud, from Kulanu (the center-right party founded by Likud defector Moshe Kahlon before the last election), and even from Labor, which is performing dismally in the polls. Thus far, she hasn't ruled out the possibility that Gesher will eventually join a coalition headed by Netanyahu – or anyone else, for that matter.
Asked if she might merge with another party before the election, she said in a recent television interview: "Look, I didn't do this whole move in order to say I can't stand on my own two feet and present an alternative."
Levi-Abekasis did not respond to a request for an interview with Haaretz.
Click the alert icon to follow topics:
SUBSCRIBERS JOIN THE CONVERSATION FASTER
Automatic approval of subscriber comments.

NOW: 40% OFF
ICYMI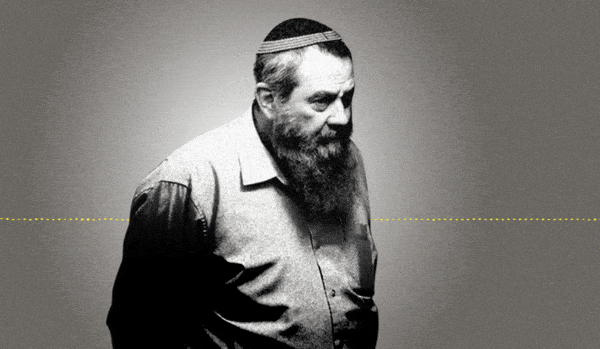 Jewish Law Above All: Recordings Reveal Far-right MK's Plan to Turn Israel Into Theocracy
Why I'm Turning My Back on My Jewish Identity
Down and Out: Why These New Immigrants Ended Up Leaving Israel
The Reality Behind 'The White Lotus' Sex Work Fantasy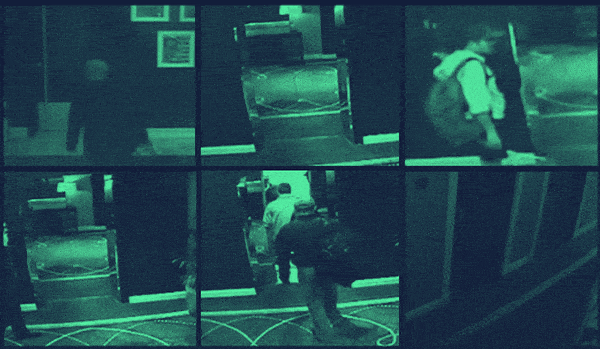 This 'Dystopian' Cyber Firm Could Have Saved Mossad Assassins From Exposure
Comeback Kid: How Netanyahu Took Back Power After 18 Months in Exile