Analysis |
Netanyahu Will Run His 2019 Campaign Headquarters Like a Guerrilla Organization
After many associates turned into state witnesses, quit or died, Netanyahu is beginning his campaign more isolated than ever. He is putting his faith in his son, social networks and a tight-knit group of loyalists
File photo: Israeli Prime Minister Benjamin Netanyahu attends weekly cabinet meeting, Jerusalem, December 23, 2018.
Credit: Ronen Zvulun/AFP
During the 2015 election campaign, Prime Minister Benjamin Netanyahu relied heavily on three people who were very close to him. They almost never left the Likud campaign headquarters in the central Israel city of Or Yehuda, and along with strategic consultant Aron Shaviv, they were responsible – to a great extent – for Netanyahu's victory.
The three – state's witnesses Ari Harow, Nir Hefetz and Shlomo Filber– will most likely meet up with Netanyahu again in the next few months under completely different circumstances: in court, as they take the witness stand.
Israel's Arab voters can decide it all. Do they want to? LISTEN to Election Overdose
Subscribe
This scarring betrayal has had its effect on the preparations for the coming elections. The Netanyahu of early 2019 is more isolated than ever before. The years of criminal investigations have driven away his most loved friends and trusted aides: Billionaires Arnon Milchan, James Packer and Sheldon Adelson, and his private lawyer and cousin David Shimron, will never speak to him again. His lawyers, Jacob Weinroth and Yaakov Neeman, whom he loved with all his heart and trusted with everything, have passed away.
>> Read more: How Netanyahu plans to stay in power and beat criminal charges ■ Waning support for Netanyahu hits his party in the gut ■ Once Netanyahu becomes a liability, he's gone ■ Israel's AG must not be bullied and decide on netanyahu indictments before elections
For someone who arrived in Israeli politics from America with a vision of the American White House – with its large numbers of aides, wings and staff – today runs the country with a small team, which numbers about the same as that of an average-sized Tel Aviv restaurant. Aides who leave are not replaced; after all, Netanyahu does not like new people. As far as he's concerned, they are informers, state's witnesses and leakers who can't be trusted. The most important criteria are trust and loyalty; talent comes second.
Over the past year, director general Eli Groner, foreign media adviser David Keyes, political adviser Omri Akunis and political spokesman Shai Hayek have all left Netanyahu's office and no one has replaced them. Groner held a very sensitive position, as the director general in charge of approving spending for the Netanyahus' private home in Caesarea. Because of the never-ending friction with the "lady" – the prime minister's wife Sara Netanyahu – which peaked with her attempt to attack Groner with a pen in the presence of Netanyahu's chief of staff Yoav Horowitz – Groner decided to leave. Horowitz serves as the acting director general for now, and he is trying to promote an alternative vision for the Prime Minister's Office: No more economic experts as director generals, but a security-diplomatic director general who also serves as the chief of staff. Netanyahu listened to the plan with great interest - but hasn't given an answer yet.
Horowitz is one of the four people Netanyahu trusts. He has been a faithful ally for years. He is much more right-wing than usually thought to be and serves as a lobbyist for the settlers on every matter. Netanyahu relies on him blindly. On security issues, Horowitz is complemented by National Security Adviser Meir Ben-Shabbat: Discrete, compartmentalized, and ripe for political tasks, such as convincing Rabbi Haim Druckman to dissuade Education Minister Naftali Bennett from leaving the government. There was speculation in the past that Ben-Shabbat would leave too, after Netanyahu threw out his plan for dealing with refugees in Israel – which he had worked so hard on with the UN High Commission for Refugees. But it seems this is just a fantasy. "You don't know Ben-Shabbat," a person in the Prime Minister's Office told Haaretz. "You know the phrase, they spit on him and he thinks it's raining? For Ben-Shabbat, if Netanyahu spits on him, he thinks it's pudding and licks his face in delight."
In political affairs, Netanyahu has put his trust in Jonathan Urich and Hany Bleivis. Urich, the young new media adviser who likes Twitter brawls, has become Netanyahu's official message sharpener. He came to work on the previous election campaign, and since then he has planted his stake in the Prime Minister's Office. Netanyahu talks to him a number of times a day, hears his views on the investigations and on public opinion.
Bleivis, a unique character in her colorfulness amidst the Israeli political landscape, is responsible for things on the inside. Her loyalty to Netanyahu is greater than that of any hero's to the country. She sets Netanyahu's daily political agenda in the Likud, organizes events for him with his base, promotes those who are close to him – but most of all, most importantly, she fends off rivals: real or imaginary. She is the engine powering the battle against Gideon Sa'ar. She has the unique skill of suspecting everyone of being a traitor and schemer. The fact that she warned for years about Ari Harow, who turned state's evidence, has only added to her reputation in Netanyahu's eyes as the locator of dangers in unexpected places.
The importance of his son Yair Netanyahu is also constantly on the rise. In an interview with journalists in his office, Netanyahu said recently that he appreciates the way his son defends him. Netanyahu may have expressed reservations about his son's style in closed meetings – as many older people have reservations about the style of the younger generation – but his son's influence is definitely on the rise. He sends his father a large number of articles from the deep right-wing conspiracy theory ecosystem. The conservative Mida website is the younger Netanyahu's favorite. "He is very, very, very right-wing and very, very, very secular," one of the family's confidants told Haaretz.
"It is easy to convince him about conspiracies," he added. If it was up to Yair Netanyahu, he would be happy to see people such as Gal Hirsch and Yinon Magal, who would fight the "deep state" that is "persecuting" his father, on the Likud Knesset slate. We can only guess as to who discovered the report on the internet of the criminal complications of Ben Caspit's brother. His father, as everyone knows, does not have access to Google, for security reasons related to tapping of his electronic devices.
Yet, Netanyahu senior is enamored with Facebook and Twitter and the viral video clip industry. Even though he does not have his own cellphone or computer, he is kept up-to-date every day about the number of views and likes for his posts and tweets. He believes – and experience has taught us that it seems he is right – that he can overcome any obstacle with the use of an interview on Channel 2 or a series of posts on Facebook that will inflame his supporters.
Netanyahu sees his campaign headquarters as a small guerilla organization, inspired by his bureau. The fewer the number of disloyal people, the better. As of now, the focus of his election campaign will be the "enormous and unprecedented" achievements his fourth government is responsible for.
The schedule will be made up of big events, those that take control of the day's agenda, which Netanyahu is an expert in creating. His trip to Brazil will be highlighted as the biggest achievement for the Jewish people since the Balfour Declaration. Luckily for him, in March the annual AIPAC convention will take place in the United States and Netanyahu will once again take control of the agenda for a week. For now, the preparations for the election campaign are taking shape very slowly. The campaign's advertising manager from 2015, Rami Yehudiha, has moved over to working on Yair Lapid's campaign. Netanyahu's people have met with a number of other, more middling, advertising firms. The decisions will be made when he gets back from Brazil.
The investigations will not be the only thing in the campaign. The goal will be to keep it on a low flame at all times: To throw enough wood in the fire to keep the base fired up, but not to make it into the central issue. To survive politically if an indictment is filed, Netanyahu needs to win more than the 30 Knesset seats the opinion polls now forecast. He needs to peel away a few more from Habayit Hayehudi, from those disappointed with Kulanu and maybe even a seat or two from Yesh Atid.
A too crude campaign on the matter of the corruption investigations may light up the Mida website – but it will drive away centrist voters. That is why Netanyahu wanted to hold the elections before Attorney General Avichai Mendelblit announced his recommendations in the cases. Whether Netanyahu will succeed in doing so, only Mendelblit knows.
Click the alert icon to follow topics:
ICYMI
Ken Burns' Brilliant 'The U.S. and the Holocaust' Has Only One Problem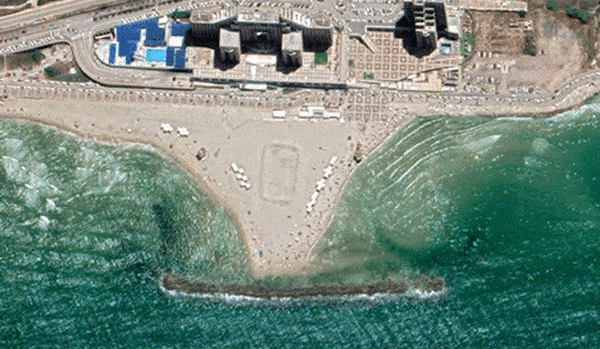 Facing Rapid Rise in Sea Levels, Israel Could Lose Large Parts of Its Coastline by 2050
As Israel Reins in Its Cyberarms Industry, an Ex-intel Officer Is Building a New Empire
How the Queen's Death Changes British Jewry's Most Distinctive Prayer
Chile Community Leaders 'Horrified' by Treatment of Israeli Envoy
Over 120 Countries, but Never Israel: Queen Elizabeth II's Unofficial Boycott