Two Filmmakers Scoured the Globe for Last Ben-Gurion Interview, Before Finding It in Israeli Desert
Documentary prepared from previously unknown footage offers unmediated access to the man behind the legend - and his forecast for Israel's future.
Negatives of Ben Gurion being interviewed in 1968.
Credit: David Marks
For almost 50 years, a filmed interview of Israel's first prime minister, David Ben-Gurion, lay lost and hidden in a Jerusalem archive, unbeknownst to anyone. Thousands of films and television programs have been produced about "the Old Man," but this personal and special interview – the longest one ever conducted with the founder of the Jewish state – managed to elude the radar of interviewers and investigative reporters.
Three years ago the footage of this interview, in English, was rescued from isolation – completely by chance. Thirty-nine year-old director Yariv Mozer, whose works include "The Invisible Men" (2012), about gay Palestinians, and film editor and producer Yael Perlov, 57, went to the Steven Spielberg Jewish Film Archive at the Mount Scopus campus of the Hebrew University of Jerusalem in search of a movie called "42:6." This feature film about the life of Ben-Gurion was directed by Perlov's father David, a highly acclaimed documentary filmmaker, who received the Israel Prize for his contribution to cinema in 1999.
"42:6" hit the screens in 1970, with actor-singer Israel Gurion playing the part of the young Ben-Gurion. As it was not a success, it disappeared quickly from movie houses and public awareness. Perlov and Mozer watched it with the intent of restoring it and making it accessible to the public again.
They then happened to notice something near the copy of the film they had found: some 35-mm. reels labeled "raw material."
"As a filmmaker I first thought that this was material related to Perlov's movie, which was of historic interest in itself," recalled Mozer in an interview with Haaretz last week.
After watching the footage on the reels, he and Perlov realized that they had stumbled onto a real national treasure: a rare and long interview with Ben-Gurion, filmed in Sde Boker, his desert kibbutz retreat in the southern part of the country, when "the Old Man" was 82, in 1968 (he died five years later).
The interview was filmed by the same company that produced Perlov's film, and was among the raw materials used to make the feature. After work on "42:6" ended, the footage was put in storage. However, the joyful discovery of it by Mozer and Perlov was clouded by a significant hurdle: The soundtrack was not found along with the filmed materials and the Spielberg Archive personnel were not optimistic about the chances of finding it. "There is no hint of it – nothing," they told Mozer. "You won't find it."
Unfazed, Mozer embarked on an extensive worldwide search for the soundtrack. The search ended well and the result is the movie "Ben-Gurion, Epilogue," currently being screened across the country. The documentary provides a rare, fascinating and exceptional glimpse of Ben-Gurion during his final years, showing him as an elderly leader taking stock in a very personal way of his actions and of the state he helped to establish.
The figure of Ben-Gurion has been enjoying renewed popularity in recent years, partly due to the contrast many people find between his character and that of the current prime minister. Some Israelis (not always justifiably) are expressing longings for the "old-style" leadership.
"The interview we found reminded me of the leader we currently lack," Perlov says. "This is a longing for serious-mindedness, for leadership."
In addition, no fewer than five biographies of Ben-Gurion have been written in recent years, some of them not yet published.
The uniqueness of the new documentary lies in the fact that it provides viewers with an opportunity for an intimate conversation with Ben-Gurion. "This interview allows you to touch history as if you were living it," Perlov explains.
Viewers indeed gain an almost unmediated familiarity with the man behind the legend, including some insight into his strengths and weaknesses, his wisdom and, mainly, his human qualities. "Ben-Gurion, Epilogue" succeeds in making its subject accessible to the wider public in an exceptional and unprecedented manner, but the favorable and embracing interview with "the Old Man," at the film's core, does not put the subject in a situation where he is confronted by any real criticism.
Modest dictator
Among other things, Ben-Gurion says in the long-lost interview that if he had been on his own back in the day, he would not have been able to achieve anything, adding that while historians sometimes attribute certain accomplishments to one leader or another, he didn't believe that could be the case.
To demonstrate this, he uses the example of another renowned figure with a white mane of hair: Ben-Gurion recalls that when he met Albert Einstein, the latter told him that the theory of relativity was not the fruit of one man's labor, and that he didn't just conduct experiments on his own but drew conclusions from those conducted by others. In history, as in science, continued Ben-Gurion, "I don't believe one person can change things." If a nation, or at least by parts of it, are not involved in such an effort, it cannot be brought about, he says, adding that without "the pioneers of the first generation, we wouldn't have succeeded."
The omnipotent leader of the nascent State of Israel – called a dictator by some – is modest in the interview, noting that he never assumed that he was infallible. In one part, relating to the 1956 Sinai (or Suez) Campaign, he admits to having been "a bit drunk with that victory" and saying things he later regretted. When asked whether he thought Israeli democracy would survive, he said "I hope so," adding that even if democracy is sometimes mistaken, it is better to err within a democracy than "to adopt the concepts of the right."
After searching around the world for it for six months, Mozer and Perlov found the soundtrack for the footage they discovered in Jerusalem at the Ben-Gurion Archives in Sde Boker. It turned out that the reels containing the soundtrack had been placed for safekeeping there by the person recording the interview, a British (Jewish) sound engineer named Malcolm Stuart. Mozer tracked down Stuart, now 86 and living in London, telling him excitedly about his discovery. With the film and soundtrack now in their hands, Mozer and Perlov went to work, reconstructing a lost and fascinating piece of history.
The only senior producer involved in the original recording process is the interviewer himself, Dr. Isaac (Clinton) Bailey, 80, an Orientalist and researcher of the Bedouin, who lives in Jerusalem.
Bailey became the interviewer completely by chance, it seems. He arrived in Israel from the United States in 1958. A chance meeting with Paula Ben-Gurion near the Ben-Gurions' house in Tel Aviv led to a job offer from her husband, who recruited him as a teacher in the Negev. A decade later, when they were looking for a suitable interviewer for Perlov's film, Ben-Gurion recommended Baily.
Throughout the interview Bailey presented Ben-Gurion with questions about various historical events in which he'd been involved. In making "Ben-Gurion, Epilogue," Mozer searched for visual documentation for as many of those as he could lay his hands on, scouring some 70 archives and collections around the world.
"I have on my computer 80 hours of videotapes with Ben-Gurion, as well as all his still photos and every interview he ever gave," says the filmmaker with pride. "This was a mission no one has ever undertaken."
"When the interview took place in 1968 there was no television in Israel yet," Perlov explains. "The film therefore included mainly footage from overseas archives, where we discovered some wonderful things."
The results speak for themselves. In addition to the interview with "the Old Man," which takes center stage, the film features archival tapes and films of Ben-Gurion, some of them quite rare. For example, there is a clip of a joint interview he gave with Burma's Prime Minister U Nu, which would easily have gone viral if it had been accessible to the public and the internet had existed.
"When I visited Israel I invited the prime minister to come to Rangoon and do some meditation," says U Nu. Ben-Gurion responds by pooh-poohing meditation, insisting that it is an individual activity, and adding, "Each of us should also do something for the world, for humanity."
Click the alert icon to follow topics:
SUBSCRIBERS JOIN THE CONVERSATION FASTER
Automatic approval of subscriber comments.

NOW: 40% OFF
ICYMI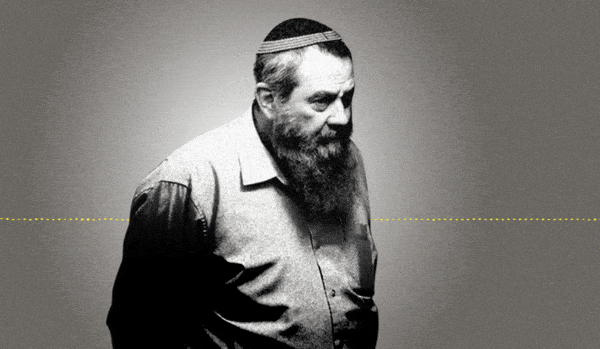 Jewish Law Above All: Recordings Reveal Far-right MK's Plan to Turn Israel Into Theocracy
Why I'm Turning My Back on My Jewish Identity
Down and Out: Why These New Immigrants Ended Up Leaving Israel
The Reality Behind 'The White Lotus' Sex Work Fantasy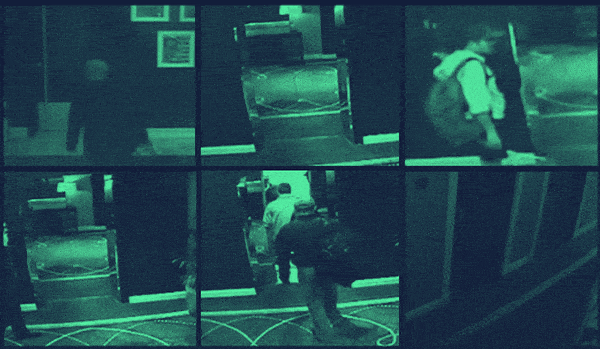 This 'Dystopian' Cyber Firm Could Have Saved Mossad Assassins From Exposure
Comeback Kid: How Netanyahu Took Back Power After 18 Months in Exile