Documenting Death – the Final Stories of 3 Terminally Ill People
After the death of her 18-month-old child, film director Neta Shoshani set out to chronicle the work of the home hospice team that helped her cope.
Vika, left, in 'House Call.'
Credit: Yes Doco
Filming for the first episode of the new Israeli documentary series "House Call," which follows the stories of three terminally ill people, lasted just 10 days. That was the time that passed between the beginning of filming and the death of the episode's subject – Vika, a beautiful, 32-year-old mother of two girls, who was sick with cancer.
Director Neta Shoshani, who created the series together with David Ofek, warned me that the first episode was the hardest to watch. And she was right. The father of the two girls doesn't appear until quite late in the episode. He separated from Vika after she became ill and he couldn't deal with the emotional and physical burden. This situation, combined with the up-close recording of the advanced stages of Vika's deterioration and all the worries about what will happen to her daughters after her death, makes watching this episode emotionally grueling.
The documentary series, which debuted at the Jerusalem Film Festival and will be shown this month on the Yes Docu channel in Israel, was filmed from the point of view of the home hospice team that cares for the patients. In subsequent episodes, viewers will get to know Ze'ev and Yonah during the last days of their lives. The only characters who appear in multiple episodes are nurse Glynis Katz and Dr. Roni Tzabar, who are part of the home hospice team. In each episode, the third member of the team is a different social worker.
"The average duration of home hospice care is 40 days," Shoshani says. "With Vika, the process went very quickly, and that was unusual. Because of Vika's particular situation, and her young age, and the short duration of her hospice care, and the way she really went downhill in front of the camera, I feel that death really plays a role there. You can practically see it. We almost caught it on camera. It's very hard, and at the same time it's very powerful."
She admits that she and Ofek wondered "who would be crazy enough to want to sit and watch three episodes like this." But she's certain that even people who are afraid to look at death are still fascinated by it. Personally, she was not deterred by the subject matter. "In many ways I think that death may be the most important moment in our lives. It's the moment we're heading toward," she says. "We'll all get there, like it or not. It's the most mysterious place in our lives. The longer we live, the more we'll encounter it. We'll see our loved ones off to the other side, and then one day we'll cross to the other side ourselves. And it's fascinating. Tibetan philosophy says that death is the peak of life."
From personal story to series
The equanimity with which Shoshani, who is just 35, speaks about death – an attitude that closely matches that of the caregivers shown in the series – takes on a different cast when you learn of her personal story. Four years ago, she and her husband, journalist Gidi Weitz (head of investigative reporting for Haaretz,) had a daughter, Gaya. The little girl died of a rare illness when she was just one-and-a-half years old. Gaya died at home, too, which is how Shoshani came to know Dr. Roni Tzabar and Glynis Katz. The connection was intense and immediate, she says.
"I accompanied my daughter to her death in our home. And I'm glad that it happened that way. Her home hospice was very short – just 24 hours. They arrived right at the end and I really only saw each of them once. They came separately. Because of the situation I was in, being the mother of a child who was about to die, I was used to being treated a certain way by people.
"When your kid is about to die, everyone is terrified. No one knows what to do with you or what to say. And it's so hard because you're facing this alone and you need someone to help you. Glynis showed up in the evening – in walks this incredibly energetic redhead with a tremendous sense of humor. She came into my house and within half-an-hour we were laughing hysterically. And that's the best thing, because when you're in this situation, you can't bear it when everyone is always acting like they feel sorry for you.
"Roni came in the morning. He is totally different from her. He has a very calm and soothing energy. But each in their own way, gives you a tremendous feeling of reassurance. They make you feel that this dark path that you're walking down is not as dark as you think it is. They will light the way for you."
A month after Gaya's death, Shoshani began working on the series, and the final product is dedicated to her daughter. It's hard to grasp how, such a short time after her devastating personal loss, she chose to put herself right back in the same situation, this time as a viewer from the side.
"Of course this kind of experience leaves you wounded and hurting. But evidently I had a need to go back to there, to this situation, to grapple with it, to grapple with death, in the way that I know how – which is by making a movie," she says.
Despite the difficult circumstances in which she first met Katz and Tzabar, Shoshani says she knew right away that she would make a movie about them. "Glynis and Roni are the first people I've ever met who aren't afraid of death. There's something quite extraordinary about that. I think that people like them, who've seen it so many times, just stop fearing it. People fear other people's deaths because they fear their own death. It's hard to really accept that one day you won't be here. This is the primordial fear. Our whole lives were are led by this fear."
People die as they live
Shoshani was born in Jerusalem in 1980. For her army service, she was a news producer for Army Radio, and afterwards she went on to study Visual Communication at the Bezalel School of Art & Design. During her studies, she worked as a content editor for a television station. Her final project at Bezalel dealt with the Deir Yassin massacre and the Kfar Shaul psychiatric hospital that was built atop its ruins.
"I've always been interested in death, it seems," she says. "When I was just four-years-old, I already understood that death is just death. Death intrigues me. I don't mean in the saccharine, sentimental sense, but as a natural phenomenon, or natural mechanism. Just look – I made a movie about the Deir Yassin massacre, a movie that's a chronicle of slaughter and madness. These are the sorts of things that I'm drawn to. On the other hand, I don't feel any special pull toward dealing with the Holocaust, but I am very interested in World War II. The mechanics of the killing interest me."
Although all three episodes center on people who know they are about to die and have come to terms with it, the stories are differentiated by the personalities and specific situations of each one. "Vika wants to live, because she's a young women with young daughters and she's worried about them. Yonah, on the other hand, an oncology nurse who is ill with cancer, and is the mother of five grown children, is a woman who wants to die. She can't understand why she isn't dead already – it becomes almost comical. Ze'ev is a very charming fellow with a good sense of humor, and he doesn't want to die either. There are times when he talks about taking a trip to Barcelona with his family. 'I'm still young,' he says, and you wonder if he's hallucinating. But I don't think so. I think he really planned to live longer."
Beyond having set some basic rules with regard to the subjects, Shoshani says she didn't have any moral qualms about making the series, and that nobody wondered if it was right to expose these final moments of someone's life to public viewing. "Of course, my own personal story gave me legitimacy. I felt that I earned my admission into this club honestly, and I trusted myself to know how to behave."
Shoshani's partner on the project, director David Ofek, compares the format to that of "In Treatment," which was set entirely in a single room where a psychologist met with his patients. "It's kind of similar. There our decision was to stay in one room and hear what the patient has to say about the time that has passed since he or she last saw the therapist. So even things that happened when the therapist wasn't there are brought into it."
Ofek says that the series is about life as much as it is about death. "Roni says that people die the way they live. That they don't change. You'll die the way you lived. If you always had your children around you throughout your life, they'll be around you at the time of death. And if you were a bossy type in life, then you'll also try to orchestrate your death," he says.
Shoshani says that during the editing process, the question also arose of whether to leave in the more physically tough moments, such as Vika's vomiting. Here, too, the attempt to adhere as faithfully as possible to the reality dictated the stylistic choice. "We didn't try to prettify death. We showed it in all its ugliness. When you're dying of cancer, you vomit. We filmed Vika's vomiting in a way that is respectful of her. Other directors may have foregone that entirely. But our thinking was that this is part of it. And this is not a series that says – How nice it is to die."
In 2013, the American cable network Showtime produced a similar series called "Time of Death." It also followed several terminally ill patients, but focused more on the patients and less on the caregivers.
Click the alert icon to follow topics:
SUBSCRIBERS JOIN THE CONVERSATION FASTER
Automatic approval of subscriber comments.

NOW: 40% OFF
ICYMI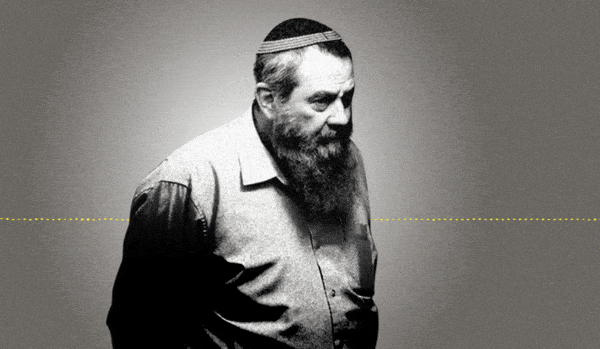 Jewish Law Above All: Recordings Reveal Far-right MK's Plan to Turn Israel Into Theocracy
Why I'm Turning My Back on My Jewish Identity
Down and Out: Why These New Immigrants Ended Up Leaving Israel
The Reality Behind 'The White Lotus' Sex Work Fantasy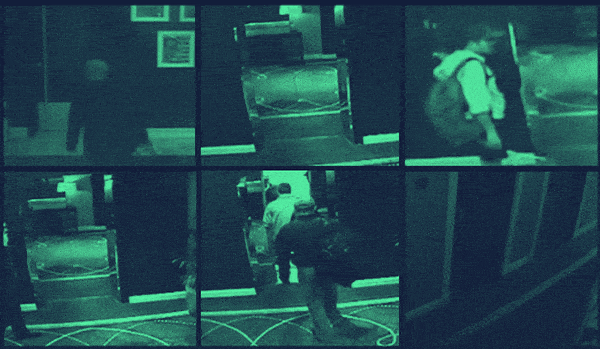 This 'Dystopian' Cyber Firm Could Have Saved Mossad Assassins From Exposure
Comeback Kid: How Netanyahu Took Back Power After 18 Months in Exile