Why Are Israeli Jews Obsessed With Hummus?
A brief history of the controversial chickpea paste and its rise to prominence in Israel.
Hummus at Cafe Rola in Haifa.
Credit: Dan Peretz
This article was originally published in January 2016, but it has been reupped on International Hummus Day, May 13
"Cook the chickpeas in water, then mash them in a mortar to make a purée. Push the purée through a sieve for wheat, unless it is already fine enough, in which case this step is not necessary. Mix it then with wine vinegar, the pulp of pickled lemons, and cinnamon, pepper, ginger, parsley of the best quality, mint and rue that have just been chopped and placed on the surface of the serving dish. Finally, pour over [this mixture] a generous amount of olive oil of good quality." (From "Medieval Cuisine of the Islamic World," by Lilia Zaouali, University of California Press, 2009)
When and where was hummus 'invented'?
Chickpeas and fava beans are some of the most ancient foods known to this region. As recent archaeological excavations have shown, inhabitants of the Near East grew and ate chickpeas and fava beans (ful) ten thousand years ago, before wheat became a domesticated crop. Purées made from various types of legumes were a common food in the region for thousands of years, and Arabic cookbooks from the Middle Ages contain recipes for a chickpea purée (and those made with other legumes) with a variety of seasonings. But when and where did hummus as we know it today first appear? That is, the chickpea purée to which tehina is added? Most likely, it occurred in the Greater Syria region – present-day Syria, Lebanon, Jordan, Israel and Egypt, but as with many other foods that have gained widespread popularity, no one can point to a precise time and place of origin.
A stamp of approval
"If only there were a special seal of approval for hummus," says Moyin Halabi of the Rula restaurant in Haifa, "like the seals they have for different types of cheeses or other foods from various regions. It wouldn't have a divine imprimatur, but it would define the formula, achieved through trial and error and a tradition that goes back many years, by which hummus should be made – the variety of chickpeas, the proportions of the dish's four key ingredients (chickpeas, tehina, lemon, salt), the cooking method, and how it should be served. This would make it possible to refute myths and common misconceptions that have taken root here, probably due to the Jews' cultural appropriation of the food. For example, chickpeas are never ground when hot. The illusion of warm hummus straight from the pestle apparently originated with people who came from Romania, Bulgaria and Poland. When ground warm, it makes an inviting platform for coliform bacteria and its flavor quickly changes.
"Currently, in Israel, there are three ways you find hummus served: hummus that is made and served at hummus restaurants; hummus that's made at home to be eaten as part of a meze – it's the king of the Arab meze even if it's just one of many components; and hummus as a spread that has taken the place of mayonnaise and goes just as easily in a pastrami sandwich as it does in a pita with falafel. The last is the result of the encounter with the Jews after 1948. When I go to a Jewish falafel stand and they ask me if I want hummus in the pita, I feel like asking what I've done wrong. In the old-time hummus stands, an urban institution dedicated to feeding laborers and a place that sold hummus to take home, ful was the main thing, the hummus was secondary.
"In the hummus places of my childhood," Halabi continues, "the unwritten menu included ful, hummus, balila (boiled chickpeas seasoned with coarse salt and cumin, and topped with roasted pine nuts and olive oil), and what's now known as masbaha – hummus served with whole chickpeas in tehina, which I think must have originated as balila with added tehina. The only accompaniments were fresh turnip, onion, tomato, pickled cucumber and mint leaves. The dipping sauce – made from hot peppers, garlic and lemon – originally went with the ful, which doesn't have a dominant flavor, and not with the hummus. The terms mashawsha and mahluta are modern-day marketing terms that have no roots in our culture."
Mutual influences
Shuki Galili, author of the "Hummus for the Masses" blog, addresses this issue: "The encounter between Jews and Arabs in Palestinian hummus places also gave rise to a change in the product that they make," he says. "It's an Arab food, but as soon as they realized in certain cities and areas that the Jewish customer was interested, mutual influences arose. Some of the things we think of today as part of the meal and the ceremony with hummus are relatively new, and came about mostly after 1967. Egg as an addition to hummus, for example – The origin of this isn't totally clear, but it likely came from a Jewish influence."
When and where did the Jewish-Israeli obsession with hummus develop?
"Before the founding of the state, Ashkenazi Jews hardly ate hummus, though falafel had already gained popularity in the 1930s," says Dr. Dafna Hirsch of the Open University sociology department, who is writing a book on the subject of hummus consumption in Israel among the Jewish population. "Generally speaking, Jews didn't often eat in Arab restaurants. In the 1950s, hummus became relatively popular, but not nearly like what it is today. It became a fashionable food, something you could find at gatherings of young bohemian types, and its stock began to rise because it was a nutritious and cheap substitute for meat during the austerity years. In 1958, Telma came out with the first mass-produced commercial hummus. Artisanal hummus, that's ground by hand at small hummus restaurants, is considered the real thing now, something nearly sacred in Israeli culture, but industry had a key role in making hummus part of the home menu and crowning it as 'the Israeli national food.'
"After 1967, the fame of 'Arab hummus' rose and at the same time, writing about simple, low-priced eateries developed along with the increase of restaurant reviews in general, and this included writing about restaurants in the West Bank and Gaza. In the 1980s, and even more so from the 1990s on, as interest in culinary matters grew in Israel, hummus became a subject of refined culinary discourse, focusing on differences in texture and geographical origins and so on, and based on the premise that the best and most authentic hummus is made by Arabs."
Why hummus of all things?
"That's the million-dollar question, and there is no clear answer," says Dr. Hirsch. "The attempts to understand the phenomenon relate to different fields and to complex cultural, historic and economic factors: Hummus is first of all a nutritious food that provides a full meal at a relatively low cost. Then there's the ease with which hummus was industrialized (unlike falafel), which made it a product for mass consumption. Another aspect is the ambivalent Jewish attitude towards the local Palestinian population – the affiliation with Arab culture carries a negative aspect, but at the same time what's Arab is also local and authentic and therefore desirable."
"It's the local food," says blogger Galili, "and the recent archaeological findings that say legumes, including chickpeas, were grown for food even before wheat was grown for bread, only reinforce this feeling. You see it and taste it and you understand that it's the very essence of a local food and that it has a deep connection to the land and its history. It's no wonder that we and the Palestinians both think of hummus as a food that defines our identity."
And finally, recommendations
Following the herd, rather than heeding one's individual taste buds, also comes into play at times in choosing a favorite hummus place. In the last few weeks, I ate twice at Abu Hassan in Jaffa, a hummus place that can be credited with helping make hummus a part of the Israeli canon. After a long and exhausting wait in line, we were served a rather bland hummus topped with a drizzle of fluorescent yellow liquid. But at a number of places that haven't yet become pilgrimage sites for hummus devotees, I did find some terrific hummus. Here are two of them:
Hummus Ful Atef in Umm al Fahm:
A small local hummus restaurant hidden away in the shuk, but not far off Highway 65. Ataf Aik, who was a chef at The White Gallery restaurant in Tel Aviv (since closed), opened the place seven years ago. His three sons, all college students, help out in their free time. The hummus is very good, served with plenty of excellent olive oil (a prerequisite); there's also a good masbaha and ful that has just the right firmness and with a good balance of flavors (neither too bland nor too tart). The clientele is made up of local residents and customers from the nearby vegetable stands and auto garages.
Hummus Abu Elias in Acre:
Tony Abu-Warda inherited this family business from his father, Elias, who opened it in 1960 next to the Al-Jazzar Mosque. Ever since, the modest establishment, situated among a row of similar-looking restaurants beneath the archways of the Ottoman-era buildings, has been like a second home to locals. The wonderful hummus is served with the new olive oil of the season; you can also get a small dish of ful with crushed garlic alongside; and kids from the nearby school like to stop in for breakfast – an omelette, hummus and finely chopped salad, served up with a big smile from Tony.
Hummus Ful Atef, Umm al-Fahm 052-465-8045. Hummus Abu Elias, Al-Jazzar Street, Acre (next to the entrance to the mosque), Sunday-Friday, 8 A.M. to 4 P.M.
Click the alert icon to follow topics:
ICYMI
Ken Burns' Brilliant 'The U.S. and the Holocaust' Has Only One Problem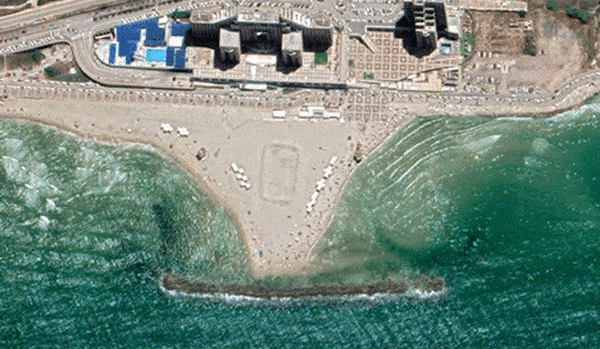 Facing Rapid Rise in Sea Levels, Israel Could Lose Large Parts of Its Coastline by 2050
As Israel Reins in Its Cyberarms Industry, an Ex-intel Officer Is Building a New Empire
How the Queen's Death Changes British Jewry's Most Distinctive Prayer
Chile Community Leaders 'Horrified' by Treatment of Israeli Envoy
Over 120 Countries, but Never Israel: Queen Elizabeth II's Unofficial Boycott