Inside Israel's Only Glatt Kosher Art Gallery
Meet the artists and curators seeking to vitalize Haredi art world, and if possible, see fewer paintings of challahs and rabbis.
Chana Goldberg's exhibition 'The Hidden Face' at the Art Shelter Gallery in Jerusalem.
Credit: Emil Salman
Evening has settled on Jerusalem, but the playground in the central neighborhood of Mekor Baruch is still teeming with dozens of ultra-Orthodox children. So densely packed is it that some of the children are simply standing still on the trampolines and not moving, or are similarly immobile on the seesaws and not seesawing. In the adjacent public bomb shelter is the Art Shelter Gallery, the only gallery in Israel, and presumably in the world, that operates in a Haredi neighborhood and that is deemed appropriate for that public.
The gallery was established in 2003, by the artist and super-bohemian Yitzhak "Ika" Yisraeli and the singer Mordechai "Popik" Arnon, both of whom had "returned" to the faith. The two intended it to serve as a studio and display space for other Jews who had gone through the process of becoming Orthodox. Yisraeli died in 2009, and since this past January the gallery has been managed by the energetic red-eyeglass-sporting Noa Lea Cohn.
Cohn, 29, who describes herself as "Hardelit" (Zionist, ultra-Orthodox), was born into a Haredi family, and is today at work on a doctorate at Bar-Ilan University dealing with the contemporary Haredi art world. She arrived at the gallery two years ago, and in order to understand what was happening in the field, began volunteering there as a "field researcher." Her transition to gallery director was not part of the plan, although she is very pleased at the turn of events.
"It's a dynamite opportunity," she says. "As a religious woman, I never found myself, or my art, hanging on the walls of galleries I visited. There is a large public living on the margins of the Israeli creative world that does not get any visibility. I've studied art history, traveled abroad and seen many museums, but I realized that the most important research is at home, where there's an entire world of creativity waiting to be studied. Many movements that fomented revolutions were in need of someone to study them in order to be given a name. That is what the gallery is doing."
Cohn is not modest about her aspirations. She speaks of an imminent upheaval in the art world that will burst forth from the Haredi public. She fires out her words in a volley that combines the discourse of art with the argot of dossim [a slang word for Orthodox and ultra-Orthodox people that is alternately pejorative and self-aware].
'The Torah also demands creativity. If you don't develop it, you won't have it.'

Pnina Louis
"We are on the threshold of a renaissance of Jewish art. I believe that the Art Shelter Gallery will not be alone. Things are moving fast. If Bezalel [Academy of Arts and Design, in Jerusalem] has established a Haredi division a hundred years after the venerable art school was founded, that says a great deal. It's all connected to an emerging genre called 'Jewish visionary art,' an artform that engages in the intellectual and spiritual substance of Judaism, with links to kabbala. It's a Jewish expression of New Age."
Talking with both visitors to the gallery and artists exhibited there, one can understand that Noa Lea Cohn's management has injected new life into a place that for years lived a humble, shy existence – even if it's still in need of improvement. For instance, its fluorescent lighting has got to go.
"It's a one-man show," she says regretfully. "I am director, PR person, and sometimes also the reporter who writes about the place," she says, referring to an article that appeared on a Haredi blog, on which she, not the blog's proprietor, is signed off.
I get the sense that, in terms of positions of power, the Haredi art world is more feminine than the secular one.
"The first wave of 'born-again' artists was predominantly male. There were barely any women. But in general, Haredi men were immersed in the Torah environment, and for the most part neglected art. The next generation understood that it was possible to combine the two. Ika Yisraeli saw that many of the artists who found their way to the Ohr Somayach Yeshiva [in Jerusalem, which caters to newly religious students] stopped painting. Initially, he rented a hall for an exhibition, before he received the shelter from the city."
"Women in the Haredi public have always engaged in art. They don't have a dilemma with regard to Torah study, like the men, but frequently their involvement in art was amateurish. Today there are more and more art teachers who are becoming observant, and they serve as middlemen between the art world and the ultra-Orthodox public."
Asked what makes the gallery unique, she says, "There are no other galleries in Haredi neighborhoods. It's important for us to be sensitive to the reason we are here, and we also make an effort to get the children of the neighborhood involved. We wish to make it possible for the diverse Orthodox public to find its way to this gallery, and to create art, in their language and with their tools. Aside from not operating on Shabbat and from running separate workshops for men and women, we also are the only gallery in the world with content that is appropriate to Haredim."
Aren't there those who think that Haredim should stay within the confines of the Torah and not appear in art galleries?
"Of course there are such people, though we aren't hearing them just yet. For the meantime, I am mainly finding a huge thirst for what we're offering. The Haredi public is looking for places that enable them to be somewhat flexible and to introduce less conformist things, although everything has to be within the framework. Orthodox Judaism, but replete with different shades."
And are you the one who has to censor unsuitable artwork, such as making sure that photos of women do not appear on the walls here?
"Rabbi Yisrael Gellis [chairman of the organization that runs the gallery] is the authority. But there are ample riches to display. Every curator is selective about what is included, and the artists who come here understand the style. There hasn't been a single artist whom we did not exhibit on that basis. Our objective is not to censor, but to enable, to provide a stage. For art, but also for new content and interpretations that you don't find in the classical art world.
"People say that if you write an article and haven't cited Foucault, then it wasn't about art. But there is a whole other world of sources of inspiration, without apologies and without feelings of inferiority. That's the beauty of it. Not to be an artist like all the others, but to make Orthodox art. That is the big innovation."
Cohn says there is also "a unique tourism element about the place. We host a lot of groups from abroad. They are looking for uniqueness, and that is our agenda – developing art that stems from Jewish uniqueness. The gallery can also provide an answer to some of the questions posed by Israeli identity and what that constitutes."
Although the gallery is still not widely known outside of the Haredi world – and even within the Haredi and religious world it has so far maintained a low profile – it began to make its way into Israeli pop culture by way of the television series "Shtisel." Ori Alon, one of the creators of the series, which follows the lives of members of a Haredi family in Jerusalem, studied at the gallery, working with a painter, Leonid Balaklav, who was newly religious, and the encounter between Orthodoxy and art spawned the character of Akiva, the series' protagonist.
"In the series, a gallery owner takes Akiva under his wing, and he receives an award," Cohn relates. "The series thus helped to promote the blossoming we are now seeing. I aspire toward that. But creating art is only half of it. The other half is awareness, language, the form of expression to which you have to become accustomed, marketing and publicity."
'Chabad Symphonic Experience'
'The Haredi public is looking for places that enable them to be somewhat flexible and to introduce less conformist things.'

Noa Lea Cohn
I arrived at the gallery for the first time for the opening of a show of work by Chana Goldberg, paintings based on family photographs from before the Holocaust. The opening was attended by a diverse array of people, ranging from Haredi to secular, as well as members of Goldberg's own national-religious family. When I ask about codes that members of the general public might not understand, she notes, as one example, the exhibition's title, "The Hidden Face," a term that religious Jews use to describe the apparent absence of divine providence during the Holocaust. In her exhibition, the term takes on a dual meaning: faces in the paintings are blurred, which also makes it possible to show them in the gallery, since the subjects include women.
"When I exhibited at a secular gallery in 2002, I was a strange bird, and I don't think they understood what I was saying," says Goldberg. "They always opened their shows on Shabbat, and would not agree to move the opening to a different day. In 2012, I exhibited at the same gallery a second time, and [this time,] my request – that the opening not be on Shabbat – was readily accepted. But once I heard an employee of the gallery explain to some art critics that 'This is an artist who used to be religious,' because I had taken part in a group exhibition that engaged in head coverings. They could not imagine that I might be speaking from within that world."
Dovid Louis, who sports an impressive beard and beret, is one of the pioneers of the wave of newly religious artists. Louis, 67, was born near Chicago, and as a trumpeter performed at the Woodstock Festival in 1969 alongside Janis Joplin. His world changed in 1972 when he found his way into Orthodoxy. Five years later, he moved to Israel.
"For me, there is no conflict between religion and art. It's the same momentum," he explains. During the interview, his wife and personal manager Pnina Louis, urges him to shed his modesty: "The Lubavitcher Rebbe heard about him and called him in for a meeting," she recalls. "In the wake of that meeting, David took the Metropolitan Opera Orchestra – with 98 musicians – and wrote orchestrations for Chabad niggunim [melodies]. Thousands of people came to hear 'The Chabad Symphonic Experience.'"
Louis harbors some strong opinions on the neglect of art by the ultra-Orthodox. "In the Hasidic world, they are very much engaged with Torah and learning, and less so in handicraft. They place less focus on the power of conceptualization and creativity. Development of the creative side can make a very important contribution to the Torah-observant community. It develops the mind. The Torah also demands creativity. If you don't develop it, you won't have it."
Have you experienced any dilemmas in your movement between the world of creativity and the religious world?
"The religious world is a complex one. If I were to play at a wedding in Mea She'arim, it would not be taken very well. It is forbidden to use musical instruments at weddings there, in commemoration of the Destruction [of the Temple]. There are communities in which painting [the image of] a face is not tolerated. Or, in some places, pictures of rabbinic sages are acceptable, but nothing else. If I were to paint a sun and moon, I'd have to paint them with imperfections, as a show of deference to Jewish law. But I have no burning desire to paint icons of a sun."
Graffiti and light
Among the things that Cohn is proud of, in terms of community activity, is a graffiti project in the neighborhood, which the gallery commissioned from the Haredi street-art artist Dan Groover. "We wanted to decorate the fence of the park near the gallery with something that used the language of the neighborhood," Cohn relates. "I commissioned Dan during Elul [the Hebrew month preceding the High Holidays, and associated with prayer and atonement] to spray-paint the phrase, 'As long as the candle is still lit, it is still possible to make repairs' [a line from Rabbi Yisrael Salant]. We issued a call to the local children to come and help, and that broke through the threshold of indifference; it was the first time they'd seen anything like it. The feedback was exceptional."
"I had just given a lecture in Petah Tikva to a group of Haredi women," reports the 45-year-old Groover, who became observant about 20 years ago. "It was cool. I talked about my life story, about finding religion, about my problems with the police. The Haredi community is alarmed by certain modes of behavior exhibited by their young people. And I explained to the mothers that these children would not necessarily be bad people when they grew up. Even if it may seem wrong right now, it is good for a child to draw and to listen to music. The Haredi community doesn't know how to interpret such actions."
As for his connection to the Art Shelter Gallery, Groover recalls: "They approached me. They wanted something trendy for children, something 'cool' that was out of the ordinary. This is the language of today. So I use my tools, and give the children an opportunity to express themselves. If needed, in the language of the Bible, or, alternately, in that of contemporary comics. What I care about is the connection between different communities. I can talk about graffiti, on the one hand, but also about the creation of light or about books written in Aramaic. People aren't accustomed to that. It's as if there is one sort of world, and then another sort of world, and no connection between them. In my artwork, I draw a connection between the two worlds."
'I translate Torah and Talmud into a graphic reality. Jewish art should be universal.'

Dan Groover
Do Haredi graffiti artists have to worry about getting into trouble with the cops?
"The police in Israel are relatively relaxed. Outside of Israel, it can be really dangerous. As a young teen in France, England and the U.S., I was on the receiving end of beatings. The police there are by and large very violent, and they don't distinguish between a street-art artist and a thief."
Are you interested in establishing a Haredi graffiti scene?
"I want to express, through my artwork, the inner nature of the Torah. Since the era of the Talmudic sages, Jewish art hasn't changed one iota. I find that disturbing. Jewish art doesn't have to be pictures of rabbis, challahs, and the letters of the alef-bet. Or wedding canopies. It is banal and sad that this is how Jewish art is defined around the world. We have to introduce the Jewish content. Not just concepts."
What do you do?
"I translate Torah and Talmud into a graphic reality. Jewish art should be universal."
Dizengoff to Mattersdorf
Sigal Edelman, another artist active at the gallery, is a graduate of Hamidrasha, one of Israel's leading art schools. Edelman, now 55, became observant in 1989. "When I was 28, I moved from Dizengoff to Mattersdorf [a Haredi neighborhood in Jerusalem]," she says, summing up her bio. She subsequently became national-religious. "As a secular Jew, I worked as a photography teacher, and studied creative writing with Yoram Kaniuk and Amalia Kahana Carmon. I vacillated for three years because I was afraid to abandon art and literature. Great anxiety. Eventually, I decided that I was prepared to pay that price."
Nevertheless, even after making the concession, things were not so cut and dry. "When I was studying at the Bayit Vegan Michlala, the religious girls' seminary, I looked like all the others. When we learned about Ecclesiastes, they talked about 'a time for being born and a time to die.' I said the words 'family planning.' and saw the teacher's face turning colors. There are things I have had to learn and to harmonize in order for me to be able to create."
Edelman gave up on her painting, and tried her hand at writing, using the pen name Gali Eden, but then the bug bit her again when she studied photo-therapy at the Musrara School of Art and Society in Jerusalem.
A few years ago, she published a book of photos and texts, entitled "Secrets and Shadows." "My final project is going to be exhibited at the Jewish Museum in Berlin, at an exhibition about head coverings. I shot women with and without hair coverings." [The exhibition, called "Cherchez la Femme," opened last week and runs through July 2, 2017.]
The average viewer in Berlin would most probably take this in the direction of a Muslim woman's head covering. You can probably identify with that.
"I don't identify with Muslim women. If a Muslim woman feels comfortable with a burka, then she's got a problem."
In the past, when an exhibition of her work at the Lifshitz College of Education, a religious teachers' training college in Jerusalem, included pictures of women, they were pulled off the walls by students. Edelman accepted this with understanding. As for the students who pulled down the pictures, Edelman said in an interview that appeared in the periodical Et Lidrosh, "In my opinion, they have the full right to do so. Before we scream about the other person and accuse him of showing intolerance, we ought to examine ourselves, to see if we haven't faltered when it came to harboring the same sort of contempt for the other, amid pretensions of openness."
'That's what is nice about The Art Shelter. A person for whom it is inappropriate to see women can come here and be comfortable.'

Sigal Edelman
The Art Shelter Gallery also had issues when it came to displaying a picture of Edelman's daughter Rivi, whom Edelman would photograph each year as she was growing up. In the work, the 16-year-old Rivi is holding up a photo of herself at age 15, in which she is holding up a photo of herself at age 14, and on and on. "I realized that Haredim would not feel comfortable with her, so I called Noa [Cohn] and I took it back. Yes, it's a shame. But these are the costs an artist has to pay, and that's it. That's what is nice about The Art Shelter. A person for whom it is inappropriate to see women can come here and be comfortable."
The artist Pnina Frank, who curates alongside Cohn at the gallery, concurs: "This is a place that is easy for a religious artist to exhibit in, in a group exhibition. Because he knows that there won't be nudity in it. When I had to exhibit in joint exhibitions, I would first ascertain with whom I was exhibiting, so that I would be able to know whom to invite the opening. Also, we have children from the playground coming in here. And I don't want there to be anything potentially shocking here. To surprise – yes, but not to shock. We are exhibiting Haredi, national-religious, and completely secular artists, but the Haredim get preference, as they have no other place where they can show."
No inquisition here
Male and female artists, religious and Haredi, all bear the imprints of less-than-pleasant, friction-filled encounters with the art-education establishment, and at times also a sense of missed opportunity. "A curator once called me and asked me to show my work with her," recalls Neomi Chana Shtilman, a multi-disciplinary artist who also serves as a project designer at the gallery. "I realized that the place was open on Shabbat, so I said that it wasn't exactly appropriate for me to have my work exhibited there, and I said no."
Doubtless, it puts a damper on your career if you need to check out whether a gallery is operating on the Sabbath.
"In comparison with all of the generations before us, to the sacrifices made by Jews in order to keep the Sabbath, it is a minuscule price to pay. We're not being subjected to an Inquisition. No one is throwing me onto a flaming pyre or stripping me of my freedom. All I'm asking to do is stand up and say that I do not exhibit on Shabbat because it goes against my beliefs."
"When I exhibited at Artist House TLV in Tel Aviv," recalls Sigal Edelman, "I asked them that on Shabbat they not turn on the light in the room where my art was displayed. But visitors who came in and found that the light was off simply turned it on, and then the curator went and turned it off. And then it was turned on again, and then she turned it off again. I appreciated that."
"If that had happened to me, I would have been in tears," Shtilman confesses.
The two women also recall an exhibition on the Haredi world at which challot were brought in for the opening. The audience proceeded to gobble up the bread without first performing the ritual washing of hands.
Still, the artists feel that there is increasingly more interest and openness toward contemporary Haredi art and artists. "When I speak with curators about the fact that I am a Haredi artist, I see inquisitiveness," says Shtilman, who earns her livelihood from art and graphic design, and who refused to be photographed for this article. "They like the unique. According to the Bezalel school of thought, you are taught to do work that packs a punch. Here, we want to do art that comes from the opposite place, not art that is meant to shock you. But Israeli society is beginning to accept good art, not just art that tries to shock you."
Why is it that you chose not to be photographed?
"It is important to me to maintain a Haredi way of life. It is a society in which you do not cross certain lines. I want to exhibit for the general public, but also to be faithful to myself. Not to say something provocative merely because it sounds catchy."
Adds Goldberg: "The problem is that art is a much more profound matter than simply making a living; it is about self-expression. And it is a valid question: To what extent is self-expression legitimate?" Goldberg considers herself Orthodox but not ultra-Orthodox, which may be why she is more willing to look inward.
"In the classical religious world, there is no room for self-expression, it is something that would be considered even offensive. I taught at a girls' yeshiva high school of the arts, a place that was fairly 'light' religiously, and where students were encouraged to speak up. Once I asked each student to come up with a single sentence. Every one of them offered a quotation. Some quoted from Maimonides, some from van Gogh. Not a single one offered a sentence of her own. The Jewish sages never say anything without citing a source. It is a culture of quotation."
"Postmodernism is also quotation," suggests Cohn.
Leaving the shelter
"We invented the New Age," proclaims the artist Orit Martin, with typical Jewish humor. Martin studied at Bezalel and at Hamidrasha under Raffi Lavie and Yair Garboz ("I was 'strictly kosher' secular") before, at age 25, she changed teams. Martin now engages in Jewish digital art. "I am making non-universal art, not in keeping with what Garboz taught us. But Jewish art is more than Judaica, ritual objects and the Kotel," she says.
And it doesn't seem problematic to you that the only gallery for Haredi art is situated in a bomb shelter and is not exhibiting in a more normal location?
"The most important thing is that there are good exhibitions and that people come," says Frank. "We had an amazing exhibition here once. But then the war in Gaza started, and this place was turned [back] into a bomb shelter. We had to remove all the artwork. And then people made bonfires in the shelter, and messed up the place. But in the end, thanks to the war, we painted the walls properly, so 'out of the difficult came the sweetness.'"
"The time has come to get out of the underground, time for us to rise up from the shelter," says Cohn. "The audience is ripe for visibility. The gallery should have rights equal to those of all of the other galleries in this city. This is the place for a new genre of Orthodox art. I want to develop into a larger compound, which would also include studios and tours through neighborhoods."
Yet, in a moment of candor, one of the artists associated with the gallery thinks aloud and says that it is perhaps better for the space to continue flying under the radar. "You need tact. I've never said this to Noa, but maybe it's a good thing that the gallery has not thus far attracted the attention of the Haredi public. The Haredi public needs more than for there to not be nudity. What is idol worship? That which takes things out of their proper perspective. Idol worship isn't necessarily prostrating yourself before an idol. Hellenism sought to test boundaries and then cross them. I want my children to be married off to the right people, and so I've got to be cautious. You're part of a community and you cannot simply disregard its boundaries. I don't give interviews under my real name and I don't have my photo taken because that's the last thing I need."
One way or another, Cohn is now working on a special exhibition to take place in the context of the Third Jerusalem Biennale of Jewish Art, which is scheduled for this coming September. "It's going to be an exhibition about the inward-looking humor of Haredim," she explains. "It is going to be innovative, for two reasons. For one, the artists we have chosen create pop art. And as opposed to anthropology-style shows that offer an outside perspective on Haredim and their rituals, it will have a human, inward-looking perspective on humor within the community. It's about laughing at ourselves. Slowly but surely, things are happening at the gallery. It's the the beginning of the building of the generation of the future."
Click the alert icon to follow topics:
SUBSCRIBERS JOIN THE CONVERSATION FASTER
Automatic approval of subscriber comments.

NOW: 40% OFF
ICYMI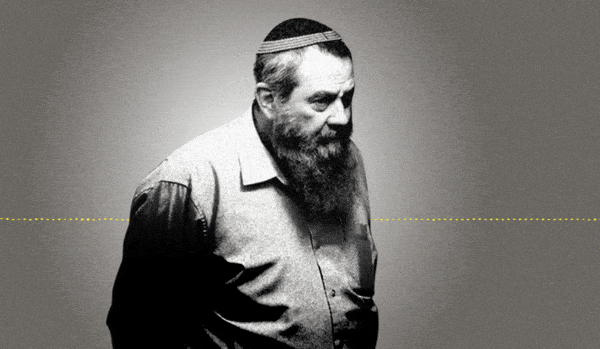 Jewish Law Above All: Recordings Reveal Far-right MK's Plan to Turn Israel Into Theocracy
Why I'm Turning My Back on My Jewish Identity
Down and Out: Why These New Immigrants Ended Up Leaving Israel
The Reality Behind 'The White Lotus' Sex Work Fantasy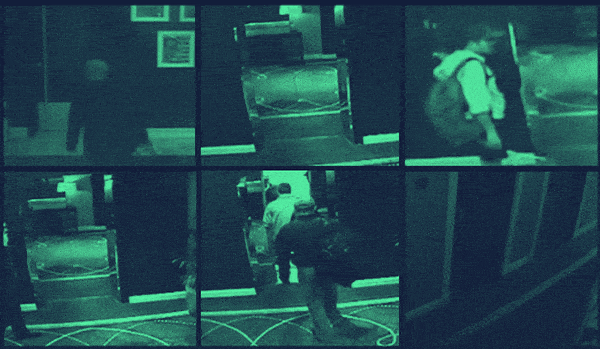 This 'Dystopian' Cyber Firm Could Have Saved Mossad Assassins From Exposure
Comeback Kid: How Netanyahu Took Back Power After 18 Months in Exile