Richard Gere to Haaretz: Settlements Are an Absurd Provocation, the Occupation Is Indefensible
'Norman' star had a hard time deciding whether to come to Israel for local premiere: 'I had people living here who told me, "Look, no good will come of this. The bad guys will use you."'
Richard Gere during a press conference at the Israeli premiere of the 'Norman: The Moderate Rise and Tragic Fall of a New York Fixer' movie, in Jerusalem, March 9, 2017.
Credit: Dan Balilty/AP
Richard Gere says his decision to travel to Jerusalem last week for the Israeli premiere of his new film, 'Norman: The Moderate Rise and Tragic Fall of a New York Fixer,' wasn't easy.
Perched on a bench in the courtyard of the Jerusalem Cinematheque, a sweeping view of Jerusalem behind him, the movie star and human-rights activist told Haaretz that despite the fact he has traveled to the country numerous times in the past, this visit "was more complex than any other time I've come here."
>> Get all updates on Israel: Download our free App, and Subscribe >>
Over the course of a full month, Gere says he debated whether "it would be a good thing" for him to make the trip. With Israel swerving even further to the right in the Trump era, and an increasing tendency by the progressive left to embrace the tactic of boycott to protest Israel's occupation of Palestinian territory, many of Gere's friends and colleagues in both the Israeli and U.S. human-rights communities told him they feared a movie star's presence in Israel "would be co-opted by a dark government."
"I had people on all sides – those who have been close friends and people I barely knew – telling me not to come," he recounts. Even Israelis warned him to think twice. "I had people living here who told me, 'Look, no good will come of this. The bad guys will use you' – 'bad guys' meaning the policy-makers of this government. It was a complex month of going back and forth: 'I'm coming I'm not coming.'"
During his month of indecision, Gere says he discussed his dilemma with "Norman" writer-director Joseph Cedar on a daily basis. In the end, he showed up.
Gere spoke to Haaretz after a whirlwind 48 hours in Israel. But if he was tired or jet-lagged, it was impossible to detect. Still impossibly handsome at 67, with his leading-man roles in hits like "An Officer and a Gentleman" and "Pretty Woman" far behind him, and his once-famous mane of black hair now shining silver, the charm that made him a global sex symbol remains.
>> 'Norman' director Joseph Cedar talks about his religious upbringing and his empathy for corrupt politicians >>
Whether it's the Zen of Gere's Buddhism or the fact that he's enjoying a late career renaissance, picking and choosing artistically satisfying smaller projects that interest him like "Norman," he comes off as relaxed, self-possessed and friendly – with no trace of the brooding, press-shy persona he had in his youth.
Yet he pulls no punches when it comes to politics. Like on his previous visits, Gere has been meeting with a variety of organizations working toward Palestinian-Israeli coexistence and reconciliation. In the past, he tended to focus on the positive and hold back when it came to criticizing the Israeli government's policies. Not this time.
"Obviously this occupation is destroying everyone," he says. "There's no defense of this occupation. Settlements are such an absurd provocation and, certainly in the international sense, completely illegal – and they are certainly not part of the program of someone who wants a genuine peace process." He pauses before adding, "Just to be clear about this: I denounce violence on all sides of this. And, of course, Israelis should feel secure. But Palestinians should not feel desperate."
Gere's rejection of "violent extremist factions on either side" is why he said he was "taken" with two groups he visited on the day of the premiere: Women Wage Peace, which rallies Israeli and Palestinian women together in political action; and YaLa, which trains youth for leadership, harnessing social media to learn communication, peacemaking and leadership skills and promoting ongoing dialogue.
"What I liked about both these groups that I met – it wasn't that fatalistic, depressing energy it was visionary, hopeful, filled with joy, love and commitment. And it wasn't about one-off events expressing frustration. It was about, 'We're here until it's over. We're going to keep doing this.'"
Gere also met with representatives of the nongovernmental organization Breaking the Silence in New York before his trip, and said he planned to meet with them in Israel as well.
The demonization of the group by Prime Minister Benjamin Netanyahu and others on the right appalled him, he said, as have the condemnations of J Street by the Trump administration's new ambassador to Israel, David Friedman.
"It is all so counter to what I know of Jewish culture," Gere says. "Questioning authority makes you a kapo? To question authority makes you a traitor? If you question bad policies you are a self-hating Jew? That is insane. And, of course it's the last resort of tyrants."
"Norman" explores the intersection of two worlds: New York Jews and Israeli politics. In the film, future Israeli Prime Minister Eshel (played by Lior Ashkenazi), a charismatic young politician at a low point in his career, is befriended by struggling, opportunistic "fixer" Norman Oppenheimer (Gere). They begin their bromance when Oppenheimer buys Eshel a pair of expensive shoes, and he giddily rides the Israeli politician's career success until, as the full title of the film suggests, the relationship has a sad denouement.
For Israelis, the issues with which the film grapples are ripped from the headlines. Gere's character bears similarities to Morris Talansky, who was the key witness in the corruption case that landed former Prime Minister Ehud Olmert in prison.
Both Cedar and Gere stress that while the film was clearly influenced by the tale of Olmert and Talansky (to whom Cedar is related), Norman is very much his own character. The character of Eshel is also distinct from the disgraced ex-premier Olmert, whose downfall Gere views with sadness.
"I knew Olmert," he says. "And I had been involved with him in various layers of a peace process. I certainly liked him as a human being and actually felt there was enormous hope and promise with him as prime minister. I'd seen him in action and interaction with Palestinians. It worked. It wasn't a loving embrace, but it was a respect. And I really did feel like there was a way that this can move forward. He didn't seem to be owned by settlers, he didn't seem to be owned by the dark forces, he understood compromise."
While he can't pass judgment on Olmert's corruption case because "I don't know anything about what the problems were, I don't know the details of it," Gere says he wonders – and has discussed with Cedar – whether the value of the peace deal that Olmert might have been able to make would have outweighed the immorality of the corruption that brought him down.
In the film, the expensive shoes are the equivalent of the envelopes of money Olmert accepted from Talansky. "Frankly, if someone creates a lasting peace in the Middle East, a pair of shoes is not a big deal," says Gere.
Does he feel as forgiving about expensive cigars and pink Champagne? After all, the case of Hollywood producer Arnon Milchan – who produced Gere's career-making film "Pretty Woman" – is currently mired in a gift-giving scandal with Netanyahu that also mirrors the Norman-Eshel relationship.
"The context is completely different," replies the actor. The sympathy with which he views Olmert's downfall would in any case only apply to the current prime minister "if Netanyahu was working toward a genuine peace process."
When it is suggested that perhaps one of the reasons Milchan cultivated his relationship with Netanyahu was because he believed he was a leader who could bring peace, Gere rolls his eyes disbelievingly and smiles.
Though he knows Milchan "socially," he is equally skeptical when it comes to one of the producer's favorite anecdotes: that it was Olmert who came up with the name of Gere's biggest hit.
For years, Milchan has regaled audiences with the story that he screened an early cut of "Pretty Woman" to then-Jerusalem Mayor Olmert when the film was called "Three Thousand." Milchan said they watched the rough cut and listened to prospective songs for the soundtrack, including Roy Orbison's "Pretty Woman" – and it was Olmert who suggested that it was a great name for the film.
Gere: "I find that story highly suspect. He wasn't that involved in it. It was a Disney movie, and they made the decisions."
At first, it feels rather odd that Gere – a Philadelphia-born WASP Buddhist whose ancestors came to America on the Mayflower – is able to discuss Israeli politics and Jewish culture with such ease. But when you consider that he has played everything from the heroic King David (in the 1985 film of the same name) to the ultimate obsequious schlemiel in "Norman," Gere has inhabited the full spectrum of the Jewish experience.
So, did Gere learn anything new about Jews through inhabiting the role of Norman? "Well, you don't play a type, you play a human being," he responds. "And this was a very specific human being. ... The specific question I was drawn to as an actor was, 'Where is his anger?' The frustration becoming anger at all of the humiliations, the doors slammed in his face all the time. He can't afford to be angry. In the history of the Jews, they can't afford to be angry. They need protection – you can't be perceived as a threat. And anger's a threat."
Jews throughout history have had to "find a way not to be angry," he says.
In addition to working with Cedar, Gere has made several films with Israeli writer-director Oren Moverman (also one of the producers on "Norman"). Gere has played against type for both directors: In Moverman's "Time Out of Mind" (2014), he played a homeless man; and in "Norman" he's an annoying outsider with straggly hair and protruding ears. Both roles stretched him artistically, far beyond the type of charmer roles that made him famous.
Gere still seems surprised that he was cast as Norman. "Look, if I was directing or producing this, I don't think I would have cast myself in it. There's dozens of wonderful Jewish actors in New York who could have done amazing things with this part. But Joseph wanted someone who could find something more universal than that, it seems."
Despite its cultural specificity, Gere believes the film possesses universal appeal to audiences. Charismatic politicians and nebbishy hangers-on seeking validation and fortune in reflected glory can be found anywhere, he points out. He cites a mostly Latino audience at a recent screening in Miami that "loved the movie. This character is certainly very Jewish, but I don't think he's unique to Jewish culture. I think everyone has their Norman."
Even Donald Trump shares some qualities with Norman. He was, after all, a favor-trading, fast-talking New York businessman who ingratiated himself with political leaders, and rode the wheel of fortune – sometimes up and sometimes down.
"Trump's the one who always wanted to be 'in,'" says Gere. "He's the one who wanted to be accepted. And even though he's there now, he doesn't quite believe he's actually there. And one of the bizarre things about him is that he's alienated everyone that he had wanted to be accepted by."
Unsurprisingly, the longtime activist for a long list of progressive causes – including, most famously, Tibetan independence – is harshly critical of the U.S. president. Gere says he is particularly horrified by Trump when it comes to the issue of refugees, on whose behalf he has worked for years, visiting camps everywhere from South America to Kosovo.
"The corruption in language that is taking place is so extraordinary," he says. "Trump has made refugee and terrorist the same meaning. It wasn't so long ago that refugee was someone who was running from a fire. Someone who needed help. ... And now that person is a terrorist, a dangerous person, someone to be shunned and kept out."
It is important, he says, for artists and other high-profile figures to speak out against Trump and his policies – but not only celebrities: "Everybody needs to speak out, no matter what their job description is."
Gere says he was inspired by the Women's March in January. "The huge outpouring of people committing their bodies to the streets after Trump's inauguration was incredibly optimistic for all of us – that there is an energy that is there. It's not dark, it's not angry."
That energy, he said, was the silver lining of the Trump election, along with the fact it was a wake-up call for the future.
"We have to be vigilant," he says. "We have to make sure we are involved with elections [so] that we don't allow someone like Trump to be elected again, and that we don't allow people like his advisers to be running our government again. We got lazy. Democracy doesn't work if you're lazy. Because then the bad guys take over."
Click the alert icon to follow topics:
SUBSCRIBERS JOIN THE CONVERSATION FASTER
Automatic approval of subscriber comments.

NOW: 40% OFF
ICYMI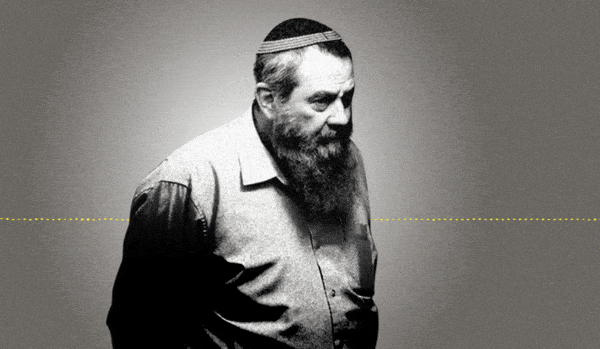 Jewish Law Above All: Recordings Reveal Far-right MK's Plan to Turn Israel Into Theocracy
Why I'm Turning My Back on My Jewish Identity
Down and Out: Why These New Immigrants Ended Up Leaving Israel
The Reality Behind 'The White Lotus' Sex Work Fantasy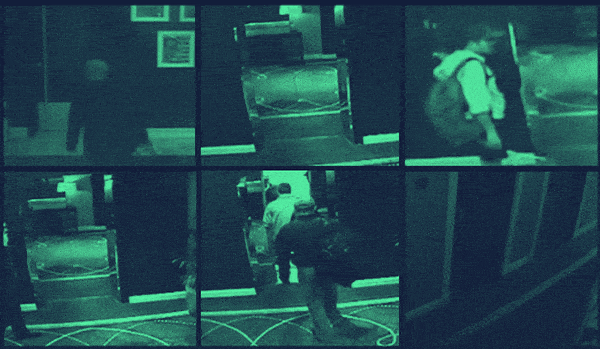 This 'Dystopian' Cyber Firm Could Have Saved Mossad Assassins From Exposure
Comeback Kid: How Netanyahu Took Back Power After 18 Months in Exile