Life's No Fairy Tale: Why You Should Be Reading Your Kids Stories of Tragedy
Shoham Smith, who wrote a children's book about Author Lea Goldberg's difficult life, explains how literature that doesn't sugarcoat reality makes kids into better people.
Lea Goldberg. An illustration.
Credit: Eran Wolkowski
Who: Shoham Smith, 50, author of books for children and adults, recipient of the Prime Minister's Prize for her book "Aunt Lea"; lives in Tel Aviv. Where: her living room. When: Tuesday, noon.
How would you define the role of children's literature?
Excuse the pomposity, but I believe that it plays a very central part in building a person. To me, children's literature is a medium that broadens horizons, develops language, strengthens the moral muscle, self-awareness and environmental awareness, and inculcates an appreciation of aesthetics. Powerful childhood memories are deeply etched, and literature provides such experiences. The books I read as a child played a big part in shaping my personality. It's important to me to be part of the all-out battle in support of reading literature.
That sounds ambitious.
Perhaps. I want adults and children to be grabbed anew by the pleasures of literature. Books are still around, books are still sold and still fill best-seller lists, but many books "come out into darkness" and not "into light." I know very few people will be exposed to my book. It's a little strange to complain about this in Haaretz, whose readers are apparently the type of people who still buy such books, but the reality is that books are secretly dying. Their shelf life is shorter than that of yogurt, and there are very few opportunities to rediscover them.
You seem to have something against the mainstream children's literature that tops the best-seller lists.
I think many books are written after a calculation of what will go over well, what will sell, out of a desire to reach the lowest common denominator, by looking at successful imported genres and trying to write something like them. Look at all the princess books out there, for example. It bothers me that writers, including some good, highly regarded ones, write with the aim of pleasing a target audience. Of course, there has to be commercial, mass-appeal literature, too, but it has taken over the market.
When I write, I try not to think about who my reader is going to be. I'm my own reader. Maybe that's why I have so few readers! But I really think it's dangerous to be thinking about who the reader is and what he's able to handle, what words he knows. I don't want my editor to say: Gear the book you're thinking of writing to readers age 5-8, because children age 8-12 aren't interested in realistic stories if they aren't set here. That's a terrible thing to say. Think about our childhood, about how many things we learned from realistic books that weren't set here, about how much they expanded our world.
My daughter has a Disney book about princesses who are about to get married. One isn't happy with her dress, a second one isn't happy with her jewelry and a third one isn't happy with the wedding venue. It all works out in the end, by the way.
This is not a book — it's a product. The distinction has to be made. I always get so depressed during Israel's National Book Week when I see parents who tell their kid to "choose," and then he chooses three books that aren't really books at all — just piles of glitter and sparkles. It's the parents' responsibility: If they don't get their children to appreciate good literature, it will ultimately disappear. It's like food. You can't live on candy alone. You have to nurture the child's soul and give him books that are good for the soul. Then you can also have glitter.
Your new book, "Aunt Lea," does not belong to the glitter genre. It could be called a biography for children of Lea Goldberg. It must be scary to write about her.
Very. I'd written a book before about Lea Goldberg's poem "Yakinton," and knew I wanted to write about her, but then I was seized with trepidation, the same sort of feeling I had before I wrote the book of Hebrew tales ["A Treasury of Hebrew Legends for Children," in Hebrew, 2011]. These were books that I felt like someone else should be writing.
Someone important.
Yes, some professor of Israeli culture, or a scholar of the writings of Lea Goldberg.
In "Miracles and Wonders," Goldberg, who is also the narrator, is asked, "Whose aunt are you?" She answers, "Shum ish's ["no one's"] aunt." Shumish. You took this nephew, who never existed, and made him the narrator of the story.
Who writes biographies? People who were close to the person in his lifetime. But Goldberg didn't have close relationships. She was childless. Shumish is not physical but intellectual kin. I created him so as to enter into a debate with her and to help me feel less traitorous — because I committed an act that's more than a bit presumptuous: using the biography of a dead person who is powerless to object. I invented the character to free myself of all the angst and terror involved in speaking with a great artist — and also to bring a different, lighter tone to the whole undertaking. When Lea wrote for children, she showed the bright side of her personality, the side that isn't present in her journals.
During your in-depth research, what did you find in her archives?
It was very unsettling — holding her photo albums, pulling out letters that children wrote to her. Most painful was going through the sketches and drawings, all in a depressing brown color. There's one sketch that appears over and over again — of a dead body hanging from a tree. It's a sight that recurs in many stories that I've heard from people who lived in Europe between and during the wars. It's something that she, evidently, saw as a child, and which continued to haunt her. Maybe it's a representation of her father, who remained behind and perished. The [literary] estate is vast. So many words and drawings that had to come from years of loneliness.
In "Miracles and Wonders," one can't help but feel her outsider-ness.
She's also very honest. What other writer describes herself on the second page as ugly and unattractive, with two missing teeth, looking old. She was 35 when she wrote that book.
What made you want to tell Goldberg's life story to children? It's the story of a woman prone to depression, who is hard on herself and those around her, who endured a terrible family tragedy and tremendous suffering.
Because I feel now, and did as a child too, that I want to know the story of the people who wrote the stories I read. I think I also wanted to discover her for myself.
I really admire her, but it was hard to keep from wanting to kill myself when I read her diaries. How do you even tell children about depression? Is that the job of children's literature?
These things exist in the world. I think that as a society we are very hypocritical. There used to be this idea of "not in front of the children." Astrid Lindgren also writes that she remembers how adults would whisper in front of the children.
And she, too, writes things that "aren't suitable" for children, like the Nilsson family in "Madicken," with the drunken father who does nothing as his son drowns.
Yes, but this scourge of drunkenness is present in Swedish culture. Lindgren's husband was an alcoholic; so was her son. But they were human beings. She shows us that there are such things — a dysfunctional, drunken father who doesn't save his son. And they're poor, so his wife plans to sell her body, after her death, to science, which is shocking. I read it with my daughter and had to explain what it means to donate one's body to science. These are difficult subjects, but they're taken from real life. And we're very hypocritical about it, because kids today, in most homes, are sitting there watching the evening news.
Yes, it's true that kids today are exposed to much harsher things. They can go on YouTube and watch ISIS videos. Still, should children's literature be getting into these things too?
I think so. It's a different way to present things, instead of the crude and vulgar way it's presented on television.
I remember Erich Kastner debating this in one of his books: He turns to the reader and says, "They tell me children mustn't be told about such things, but I disagree."
He talks about that in "Dot and Anton." I think it's related to the hard life he had, growing up in a poor family; the Anton character is largely based on himself. It really spoke to me as a kid. I felt that here was someone who was showing respect to children and talking with them about what they see as well as what they don't see and, to a large extent, filling in the blanks in their knowledge. When he talks about poverty, something he was closely familiar with, he expands the picture and tells about Marie Antoinette, who didn't understand how people could be hungry. And he doesn't state what must be done. He wonders along with the children: Would the world be a better place if people were aware of injustices that they don't see? He asks questions that are left open.
Children's literature can deal with hard and complex subjects, but in "Aunt Lea," I'm not sure what children are supposed to understand from some of the comments and insights, as when she says, "The strongest pain ever felt is when you hate loved ones."
Yes, those are Lea's words. Those are her insights. I used her words to give her the right to speak. Since she didn't tell her story, I wanted to tell it as I think she would, the imagined story that she would've told if she were still with us today. She didn't tell her life story because she was from that generation of "not in front of the children." She says to Shumish: There's one story that I'm not sure should be told to children, but he seems to insist on telling it — why? For the same reason that I insisted, in my book on Astrid Lindgren, on relating that she had an unwanted pregnancy and gave the child up for adoption. There are things you just can't remove from a biography, things from which these people's work springs.
Yes. There's a terrible story that appears in the book, about the yellow shoes. Why don't you tell it?
Lea Goldberg [1911-1970] grew up in Kovno, situated between Germany and Lithuanian Russia, and since it was unclear where the Jews' loyalty lay, they were expelled from the city. They were told that whoever didn't leave would be shot. Four-year-old Lea set off in exile with her parents, wandering through Russia, in areas of war and desolation, hunger, death, the roar of the cannons. After a year or so, the family was captured by soldiers who suspected the father of being a Russian spy, because his shoes were yellow. So they played a very cruel game: Every day they would blindfold him, stand him in front of a firing squad and stage his execution. This went on for 10 days.
And young Lea was there.
She and her mother waited nearby. Sometimes they could talk with the father though cracks in the wall and the door. He went mad right before her eyes. She didn't witness the mock executions, but she heard him crying and pleading for his life, and begging her mother to save him. She describes his weeping, the screeching wails; she sees her father, this authority figure who was a very respectable man, and to whom she was deeply attached, falling apart right there before her. Ultimately, he was freed and they returned home, but he was never the same. He was in and out of institutions.
I can't see myself reading this story to my daughter. It goes far beyond drunkenness. It's a story that's not easy for adults to take either.
But this is the story, the foundation of all Goldberg's guilt feelings throughout her life. I can't turn her into a different person.
What did your editor say when she read this scene?
She agreed with me it must be included in the book. Other editors may not have agreed. Other editors suggested that I write this book for adults. And there were also some who said that I should "soften" the story.
Could you tell it to your daughter as a bedtime story?
Not everything has to be a bedtime story.
So on a Saturday morning then. Would you read it to your daughter?
It would be hard, but hard things need to be told too. It's hard to tell certain Bible stories too, about a woman who gives her newborn son to another woman. It's certainly better, though, than the literary genre where you have a boy whose father is in prison, whose mother is sick with cancer, who has some other disease himself, and by the end of the book he will heroically overcome everything and all the problems will be solved. This is a false presentation. In such stories, as in the story of the yellow shoes, there are big and scary problems, but they are distant geographically and distant in time, and this distance protects the child. As a child, I was attracted to stories about the Holocaust. I read Ka-Tzetnik [the pseudonym of Holocaust survivor and writer Yehiel De-Noor]. And unlike a lot of other parents, who lie, I can't promise my children that nothing like this can ever happen again. It's not what's happening here now, and this enables us to identify things that are happening in our world, and to become better people.
Maybe you are just drawn to these dark places.
It's not just me, it's something the whole human race is drawn to. Literature essentially offers us a controlled experience of a tough experience. I think that these things — atrocities, grave injustices, horror films — exert a pull on us because it's like gazing into the eye of the devil. You feel you exist all the way to your nerve endings, you can feel that you feel, that we have emotion. There's nothing worse than feeling boredom and indifference. The idea, of course, is not to take this to a point where it becomes pornographic. Rather, to exploit the emotional upheaval to ask questions: Why do human beings do such things to one another? How do I keep from becoming a part of that? How can one revolt against that? Basically, readers also have to make a moral decision — whether to read only books that are pleasant and offer a refuge from the big problems of the world, or also books that offer a complex experience, that cause a feeling of fear and pain, and deal with real problems. I believe that those books have a much greater influence. I prefer to read books like that and I'm glad when my children read them, even if they are saddened or exposed to things that they would have been more comfortable not knowing.
Click the alert icon to follow topics:
ICYMI
Ken Burns' Brilliant 'The U.S. and the Holocaust' Has Only One Problem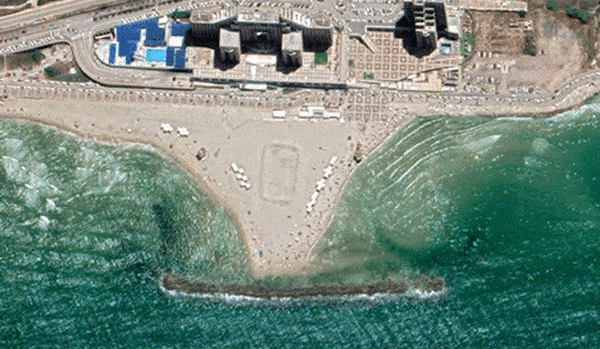 Facing Rapid Rise in Sea Levels, Israel Could Lose Large Parts of Its Coastline by 2050
As Israel Reins in Its Cyberarms Industry, an Ex-intel Officer Is Building a New Empire
How the Queen's Death Changes British Jewry's Most Distinctive Prayer
Chile Community Leaders 'Horrified' by Treatment of Israeli Envoy
Over 120 Countries, but Never Israel: Queen Elizabeth II's Unofficial Boycott