A Child Music Prodigy's Parents Reveal Her Secret
10-year-old Alma Deutscher has been composing since she was 6. So how did she do it?
Child composer Alma Deutscher, left, and her sister Helen
Credit: David Bachar
First, a suggestion. Before reading this interview with Guy Deutscher, father of composer Alma Deutscher, check out the YouTube clip below of 10-year-old Alma's appearance at the Google Zeitgeist event in London.
Alma lives in a small town in England with parents Jane (a scholar of English literature) and Guy (an Israeli-British linguist). Despite her tender age, Alma's four-year-old composing career has yielded a number of compositions. The Voice of Music festival in the Upper Galilee will feature the premiere of her new opera "Cinderella" on July 16.
Why doesn't Alma go to school? Was it an ideological decision?
"Not at all. You could say that our thinking about the way we want to raise Alma changes almost hourly. Alma was registered for school and went to the orientation day. She was 5 then — she could read music but couldn't read letters yet. She came home in tears, complaining that she was bored, that they didn't teach her anything.
"So we put off the decision about school for six months, and then for another six, and ultimately decided to home-school her, which isn't such a rare thing in England. Her sister Helen, who's 7, doesn't go to school either, but it's not an ironclad rule with us. It's quite possible Helen will attend school one day."
In what sense is Alma's "Cinderella" a children's opera?
"In our family, a children's opera is first of all a comedy, a story in which nothing terrible happens. The tragic plots of operas can be difficult for adults to take, and they can be quite horrifying for children.
"This approach also dictates the choice of operas that Alma is exposed to. For example, she knows all of Mozart's operas except one — 'Don Giovanni.' A few months ago, she watched and heard Verdi's 'La Traviata' for the first time — it was an experiment because the plot has tragic elements. It's a sad story but not a barbaric one."
How did she react?
"She cried a lot."
What about "Rigoletto"?
"I'd rather have my hand cut off than let her see that. 'Hansel and Gretel'? Of course not. When I was about Alma's age here in Israel, I was already very aware of the Holocaust, and it was very traumatic dealing with all the information, pictures and stories we were exposed to in school and on television."
So what sort of music is Alma exposed to?
"There are no limits. My wife and I have very conservative taste. We love Mahler. We're fans of Bach and Beethoven of course. Alma knows Mahler's works but they don't speak to her.
"Nor does Brahms, and she's not that fond of Beethoven either. She likes Bach, but I wouldn't say he has the key to her heart. I've also tried to play early music for her — Monteverdi and Palestrina — but she wasn't that into it.
"But let's return to your question. 'Cinderella' is a children's opera because it was composed by a child. But to Alma, children aren't the target audience for this opera."
Tell me more about Alma's musical and general education.
"We live 10 minutes from the music academy founded by Yehudi Menuhin. Alma's violin and piano teachers are on the faculty there. She takes private lessons with them. Helen is also learning piano and violin.
"Alma also gets lessons in improvisation via Skype from a teacher in Switzerland. She's learning all the fundamentals of music theory via active playing, including what's known as 'harmonization at the keyboard.' She just started trying to compose fugues a few months ago."
How did it all start?
"By the time Alma was 4, I had taught her all I could about music. We were living in Oxford then so I talked to some music teachers there and suggested that they teach her theory. They laughed and told me to come back in 10 years.
"Then I found a book by Robert Gjerdingen about the Naples conservatory in the 18th and early 19th centuries and its method to teach the youngest students the principles of music — not as theory but through active experience. I knew this was the right way for Alma.
"Since Alma was 5, Gjerdingen has been monitoring her development from afar. Every few months he sends her exercises and we send him some of the pieces she's writing. He returns them with comments, which she doesn't always accept. We've never met him in person."
But other musicians have been very helpful to Alma, says her father.
"We met with Yitzhak Sadai several times in Israel. Alma showed him some of her pieces and he had some very useful input. When she was working on her concerto for violin and her symphony, Josef Bardanashvili gave her a few lessons in orchestration.
"She doesn't have one regular teacher. There are good-hearted experts who help her sporadically and there's a lot of self-teaching — she soaks things up like a sponge and her memory is so good it's scary."
Are you the first audience for her new works?
"I'm the first to react, just like the editors who handle my books on linguistics are the first to react to what I write. It's sometimes hard to hear what they have to say, though I usually take it into consideration.
"Sometimes I tell Alma that the new melodies she composed seem familiar to me from somewhere. Or other listeners will point out that they're too similar to other melodies.
"But if someone wants to change the harmonies she's selected, she usually won't accept that. She's much more open to suggestions on structural matters — where to make it shorter or longer, to repeat or not to repeat something."
Do you see a connection between linguistics and music?
"I happen to be writing a book on how children acquire language. I plan to cite some examples of how Alma acquired her knowledge of music."
Might Alma eventually opt for a career as a performer, not a composer?
"I don't see that happening. She knows that at some point she'll have to choose which instrument she wants to focus on, but she'll keep playing both. For now, she loves piano and violin equally.
"In November she'll perform with the Jerusalem Symphony Orchestra conducted by Arie Vardi, playing two double concerti by Bach, together with a Chinese-German girl who also plays piano and violin."
Click the alert icon to follow topics:
ICYMI
The Artist Who Survived Auschwitz Thought Israel Was 'Worse Than the Concentration Camp'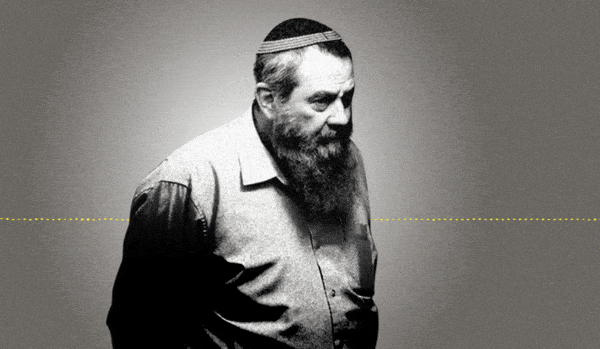 Jewish Law Above All: Recordings Reveal Far-right MK's Plan to Turn Israel Into Theocracy
Why I'm Turning My Back on My Jewish Identity
Down and Out: Why These New Immigrants Ended Up Leaving Israel
The Reality Behind 'The White Lotus' Sex Work Fantasy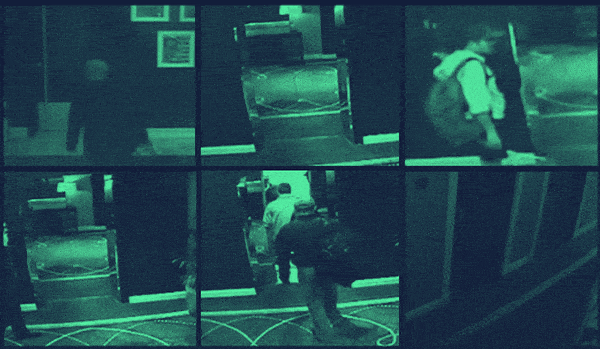 This 'Dystopian' Cyber Firm Could Have Saved Mossad Assassins From Exposure