Illness as Overused Metaphor in Hollywood
Many films about illness purport to raise awareness about the diseases they depict. But the ones that do so together with tendentious, moralistic messages and a dash of falsehood are self-defeating.
Greta Garbo and Robert Taylor in George Cukor's"Camille" (1936). A long and magnificent death scene.
Credit: SNAP/REX
While I have not researched the topic scientifically, the lingering death of Greta Garbo's eponymous character at the end of George Cukor's 1936 film "Camille" is engraved in my memory. In the movie, an adaptation of the novel and subsequent play "La Dame aux Camélias" by the younger Alexandre Dumas, Marguerite's death is the longest and most magnificent in the history of film. How lovely she is, lying on the chaise lounge in her elegant, mid-19th-century Paris apartment. How moving her farewell to her lover, Armand (Robert Taylor), from whom so many forces worked to separate her; and how well I recall the moment when she sinks, dead, into his arms. It was one of those moments that only Garbo could pull off without looking ridiculous.
Terminal illness has always been a dramatic instrument in theater, literature and film. After all, what could be more effective than an individual's struggles with life's difficulties and with his own approaching death? In the past, Hollywood films avoided mentioning fatal diseases by name. Tuberculosis, the most romantic of the lot, was hinted at, while the word "cancer" was never spoken, heaven forbid. It was just too unpleasant. Now there is greater transparency, but as a subject, serious and terminal illness is as popular as ever in American movies. Hardly a year goes by without at least one film in which the main character must deal with grave illness. Just last week the Stephen Hawking biopic "The Theory of Everything" opened in Israel, featuring the story of the scientist who for decades has been living with Lou Gehrig's disease, as did "You're Not You," starring Hilary Swank as a pianist with the same disease, also known as amyotrophic lateral sclerosis. "Still Alice," starring Julianne Moore as a top academic who is diagnosed with early-onset Alzheimer's disease, is set to begin screening in Israel in a few weeks.
"Elsa and Fred," starring Shirley MacLaine as a widow who finds love in later life with a widower (Christopher Plummer) as she discovers that she has a terminal illness, recently ended a run at local theaters. "The Fault in Our Stars," about two teenagers with cancer who fall in love, ran several months ago. Gus Van Sant's "Restless," which was screened at the Cannes Film Festival but was not picked up for distribution in Israel, also features a young woman with cancer. Michael Haneke's excellent "Amour" belongs to the same genre, and I also recall Sarah Polley's wise and moving "Away from Her," starring Julie Christie as a woman with Alzheimer's.
Serious illness is often not only an effective dramatic device that attests to our attraction to the sick and the macabre. It is also used to convey various kinds of didactic messages. It is this aspect I find objectionable about most of the movies in which the main character is coping with a disease. To my mind, the best of these carry no message beyond the fact that death is part of the package. In American culture, with its incurable optimism and its movies that reflect it, the controlling or would-be controlling concept is the recognition that illness, and life crises in general, are actually a gift that makes us better people. Many American movies, like the American daytime talk shows that deal in human suffering, argue that with the bitter comes the sweet — and that the bitter also includes serious illness. This idea stems from the belief, which permeates all aspects of the American experience, that all challenges in life must have some meaning apart from their inherent difficulty and that there must be a way to cope with them.
In many of these movies, the illness serves to demonstrate the inner strength of the character, who may or may not be aware of that strength. The individual's battle with his weaknesses and limitations and his victory over them is a major theme in American film and culture in general, and illness is an effective device with which to address this theme. It's why these movies often go for a romanticization that we don't believe in for even a moment. The romanticization inevitably tends to slide into sentimentality and then into tendentious kitsch. In many of these films, the approach of death is supposed to serve as a means of discovering the beauty and value of life. It's this message — that we should cope with suffering in order to discover the beauty of life and get close to death in order to learn to live each and every day — that bothers me most about these movies.
Many films about illness purport to raise awareness about the diseases they depict. But the ones that do so together with tendentious, moralistic messages and a dash of falsehood are self-defeating. The only movies of this kind that I can countenance were the first ones to admit America's AIDS crisis. The earliest of these were independent films, away from the mainstream. Then, in 1993, the mainstream movie industry began to recognize the AIDS epidemic with Jonathan Demme's "Philadelphia." There are many justifiable complaints to be made about the film, ideologically and aesthetically, but its historical importance cannot be denied. Just as Rock Hudson's death from AIDS almost 30 years ago did much to make American society aware of the disease, "Philadelphia," which was made eight years later, made AIDS a permissible topic of mainstream popular culture (reflected, in part, by the Academy Award given to Tom Hanks, one of America's most beloved actors in America, for his leading role as a man with AIDS).
Of course, I am not saying that movies should not portray serious illness. On the contrary. How human beings cope with illness or any other crisis, how they cope with their inevitable death and how they integrate the subject of death into the tapestry of life, all this is a necessary topic for art and should remain so — but these topics must be addressed in a manner that is tough, uncompromising and above all honest, without mollifying messages. It is precisely the seriousness of the topic that dictates these conditions. "Consolation" is not a dirty word when it comes to a message conveyed by a work of art, but such consolation should be dignified, sincere and responsible. Only then can it show a glimmer of redemption.
It is hard not to be moved by most films in which the main character suffers from a serious illness. We are only human, after all. But the emotional and ideological manipulation that are part and parcel of evoking that feeling is off-putting. In 1942, the American director Sam Wood made the hit movie "The Pride of the Yankees," about baseball great Lou Gehrig, who developed ALS (and for whom it was named). Gary Cooper, America's undisputed screen hero at the time, played Gehrig with his typical restraint and believability. In the final scene, which didn't leave a dry eye in the house, nor does it today — Gehrig gives his farewell speech at Yankee Stadium, saying, "[t]oday I consider myself the luckiest man on the face of the earth." When Gary Cooper said it, we believed him. But when we think about it, we believe it a little less.
ICYMI
Ken Burns' Brilliant 'The U.S. and the Holocaust' Has Only One Problem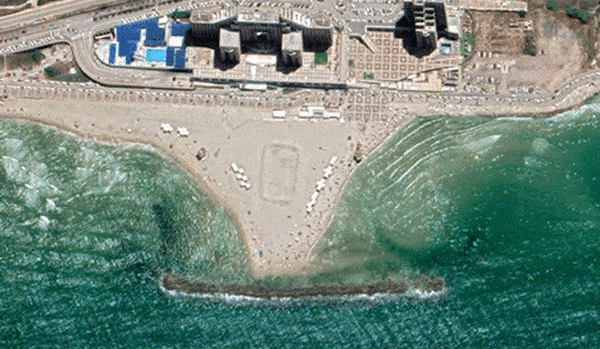 Facing Rapid Rise in Sea Levels, Israel Could Lose Large Parts of Its Coastline by 2050
Lapid to Haaretz: 'I Have Learned to Respect the Left'
The Mossad's Fateful 48 Hours Before the Yom Kippur War
As Israel Reins in Its Cyberarms Industry, an Ex-intel Officer Is Building a New Empire
How the Queen's Death Changes British Jewry's Most Distinctive Prayer