Kanye's Reign Prompts Conservative Rap Backlash
Kanye West's gender-bending stardom tests limits of some in the U.S. rap industry, who seek 'a return to alpha dog music.'
Kanye West represents the stretching of hip-hop's borders.
Credit: AP
After 10 straight years at the center of global attention, we must admit: Kanye West has rewritten the rules of the game for superstars.
For some time he has not been only a rap star, rather a conglomerate whose interest is promoting and selling a plethora of products − his image first among them, of course. On the other hand, West, more than some of his other colleagues in the music and entertainment field, also has an artistic vision and the willingness to occasionally rethink his direction while taking commercial risks. To this day, he has never seemed satisfied. Maybe his ego is just too big to rest on laurels for long. That is one of the reasons why he is spread out over so many areas and shows so much pretension, whose true goal is to focus interest, all the time, upon himself.
Close to a year ago, in an interview with The New York Times upon releasing his latest album, "Yeezus", West said that he was still frustrated, still wanted to break glass ceilings. He said he had no doubt that he would be Steve Jobs's successor.
"I think what Kanye West is going to mean is something similar to what Steve Jobs means," he said. "I am undoubtedly, you know, Steve of Internet, downtown, fashion, culture. Period." He went on to compare himself to Walt Disney, Henry Ford and Michael Jordan.
West has not rested since then. He continues to cause uproars large and small around himself everywhere he goes. The latest one took place last month, when he managed to get his girlfriend, Kim Kardashian, a controversial cover shot on Vogue magazine that angered the gatekeepers of the fashion world.
But by staying on top West has managed to do something else that is much more interesting. He is stretching the limits of the genre he came from, not only in the sense of spreading out into other spheres such as design. From its start, hip-hop has been a highly masculine style. Even the relatively few women who have managed to be successful during its 30-something years of existence are usually hyperassertive, combative and harsh, and quite a few of them even play with violent images.
The men are careful to project images of power that often involve mentioning weapons, the use of violence and drug trafficking. A previous career in crime is still one of the major criteria for getting credentials among the hard core of rap fans in the black ghettos, even if the definitions of "authenticity" have become less rigid over the year (Rick Ross, one of the most successful rappers in recent years, took a light wing shot when it was revealed that he was a former prison guard, but since then he recovered from the damage to his image).
The April 2014 issue of Vogue magazine, featuring rapper Kanye West and TV personality Kim Kardashian. Photo by AP
The standards are becoming even tougher and more restrictive when it comes to sexuality. It is no accident that until 2012, no prominent rapper came out as gay. Frank Ocean, who works on the boundary between hip-hop and R & B, was the first to do so, and even then he was a bit vague about it.
But Ocean is only one of the successful black singers of the new decade who owe West a great deal. Drake and Kendrick Lamar built their public persona on West's breakthroughs. On the way, these rappers have also begun redefining the meaning of black masculinity. The old image of the guy from the neighborhood (sometimes a good guy, sometimes an actual gangster) is not enough for them. This trend naturally upsets some of rap's older generation.
Hip-hop's conservative reactionary
The latest scandal in that context, which was reported in the March 21 edition of The New Yorker, was stirred up by a veteran and largely forgotten rapper named Lord Jamar. In the early 1990s, Jamar was a key member of the New York rap group Brand Nubian, known mainly for its now-classic debut album, "One for All." It features one particularly beautiful song ("Slow Down"), that samples Edie Brickell & New Bohemians' hit "What I Am."
Jamar nearly disappeared at one point. He tried, and failed, to become a political artist, spreading the message of a bizarre faction of the Nation of Islam known as the Five Percenters, and won the admiration of superannuated members of the hip-hop community.
Age is relative, of course. At 45, Jamar is only 10 years older than West, but his fame is long past. In fact, it's a good guess that no one would have remembered him had he not made use of social media to place some of his conservative ideas on the agenda of the black community. It began in January 2013, when Jamar posted a photo on his Instagram account of a black male model walking down a runway in a brightly colored skirt. Jamar explained that West was to blame; the rapper had appeared on television wearing a leather skirt the previous month. Before West, Jamar said, black men didn't dare to go around like that in public. "Y'all Cee where the Kanye shit is takin us right?," Jamar wrote in the caption of the photo, which he tagged "#halfafag."
When Jamar saw that his rather Neanderthal responses generated a media buzz, he leveraged it to record a fairly violent song, "Lift Up Your Skirt," in which he attacked West and his wardrobe. West did not bother to respond, but Jamar was once again a desirable interview subject, especially on hip-hop-themed radio and television shows. West isn't entirely to blame, he argued; the real problem is the corrupting influence of white people, in two ways: first, the infiltration of white performers into hip-hop, and second, the attempts by black artists to tone down their images in order to come across as less threatening to white audiences. Modern rap culture has been sissified as a result, Jamar said.
The claim is questionable, at best: Many black rappers (particularly groups such as N.W.A. and singers such as Dr. Dre and Tupac Shakur) became popular with young white audiences precisely because of the violent image they projected. But Jamar stands firm − and after viewing his interviews it must be admitted that he argues his case well. "[C]ertain guidelines and boundaries are necessary to preserve the culture of hip-hop," he says. "You can't just arrogantly wear whatever the fuck you want to wear on some 'self-expression' bullshit," Jamar argued in an interview quoted in the New Yorker article. Within a year, he has secured his status as hip-hop's leading reactionary.
A commercial success that ostensibly confirmed Jamar's claims has underlined the disagreement. Jamar and his supporters have two big beefs in connection to "Same Love," the hit single by Macklemore and Ryan Lewis: Macklemore, the white rapper who sings it, and the song's pro-gay-marriage message. At the Grammy award ceremony, where they picked up the awards for Best Rap Song ("Thrift Shop"), Best Rap Performance ("Thrift Shop") and Best Rap Album ("The Heist"), the duo attacked the homophobia of hip-hop culture and lent their song as the soundtrack to the mass wedding of both straight and gay couples at the award show, which was broadcast from coast to coast in the United States.
"Same Love" was rap's first pro-gay hit, and Jamar rose to the bait. "You are guests in the house of hip-hop … you know this is a black man's thing. We started this. This is our shit," he told white rappers in an interview quoted in the New Yorker article. It wouldn't be long before it starts to "seem odd for a black man to do hip-hop," he was quoted in the same article, citing a different interview.
Generation gap
Speaking to The New Yorker, Jamar said: "At the end of the day, it's another hijacking of the genre, which we've seen in history time and time again. Look, it happened in rock and roll."
Jamar was careful to emphasize that he was not going after Eminem. He is more talented and more assiduous than Macklemore and Lewis, who seem to have all the makings of a one-hit wonder. Eminem, Jamar said, "wanted the approval of black people − he looked up to black artists, and he busted his ass to get that approval respectfully … Now you're getting into a generation of white m.c.s who worship just white m.c.s, and have an audience of just white people."
Jamar complained that Macklemore was trying to push a gay agenda and has even said that "gays have no place in hip-hop."
West is not Macklemore, neither in the color of his skin nor in the character of his public pronouncements, but he is undoubtedly putting out new expression of black masculinity, and other black rappers are following in his footsteps. "This started with the alpha males. And now it's being given to the beta males to try to flex their shit," The New Yorker quotes Jamar as saying by way of an explanation.
These attacks and counterattacks have given rise to a fascinating discussion on rap blogs and chat forums. Some of Jamar's colleagues have called him out. "Rap is for all races," the New York gangsta rapper Kool G Rap, who is around Jamar's age, said. Schoolboy Q, who is younger, termed Jamar "racist and ignorant." Various other rappers have taken positions in between. "Rap is a black art form, for sure, but it is an open art form," Pusha T said in an interview, going on to say that homosexuality was a fact of life and that it was time to stop obsessing over it.
Jamar is happy to present himself as the conservator of the old values of a rapidly changing genre. "I think I represent the hip-hop conservatives. And I use the word 'conservative' in the sense of conservation … I have no problems with pushing boundaries," he said in the New Yorker interview. "But everything has its limits. How far do you go with this pushing of boundaries before you've turned it into something else?" About West's latest album, he said, "'Yeezus' was wack to me … You got people who blindly say, 'That album was so genius.' And those are the people who will take hip-hop and fucking let it drive right off the fucking cliff."
"This is not an age thing," he said. "I have plenty of young people coming up to me every day thanking me for what I'm saying," Jamar claims in the interview. His Instagram account includes many pictures of black leaders and culture heroes, from Malcolm X to Bob Marley, as well as the image of a lapel button with the slogan, "It's not that I'm old, your music really does suck!"
SUBSCRIBERS JOIN THE CONVERSATION FASTER
Automatic approval of subscriber comments.

NOW: 40% OFF
ICYMI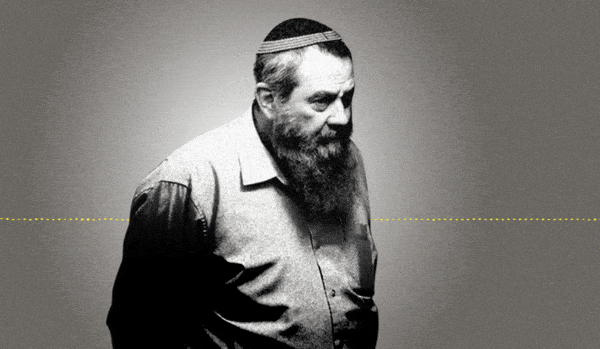 Jewish Law Above All: Recordings Reveal Far-right MK's Plan to Turn Israel Into Theocracy
Why I'm Turning My Back on My Jewish Identity
Down and Out: Why These New Immigrants Ended Up Leaving Israel
The Reality Behind 'The White Lotus' Sex Work Fantasy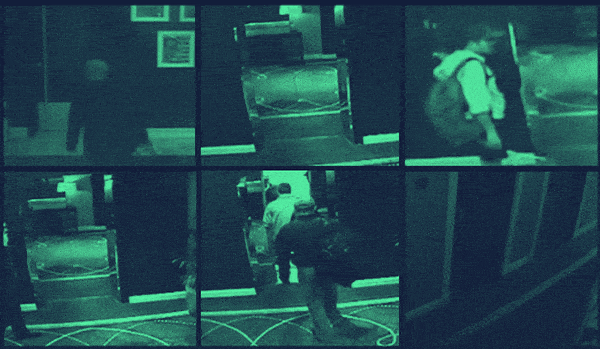 This 'Dystopian' Cyber Firm Could Have Saved Mossad Assassins From Exposure
Comeback Kid: How Netanyahu Took Back Power After 18 Months in Exile