Dana International, Pop Diva: 'I Am the Israeli Cher'
'It's being on crutches, blind, lame, with your hands cut off and bald - and still alive.'
Interviewing Dana International is like walking barefoot on a floor littered with shards of broken glass. It probably feels that way because her branding as a diva was very successful, and becasue her poker face and the distance expressed by her body language when she walks into the apartment of her manager, Shay Kerem, convey that she does not open up easily and would rather be elsewhere.
At 45, Dana has reached a dangerous age for divas, but it is also an age that offers new potential. She's been in the spotlight ever since winning the Eurovision Song Contest in 1998, prompting headlines worldwide for her childhood as a boy (she underwent sex reassignment surgery in 1993).
Deeper into the interview she reveals that she avoids smiling unnecessarily because it causes wrinkles. I get that she is actually a sweet woman, honest and very funny but cautious. She is probably also a bit concerned over the question of how she will maintain her status in the ever-changing world of pop music.
The changing new reality brought her to the realization that it was time to step off the fast track and devote her attention to her new reality show, "Yeshnan Banot" ("There Are Girls") named after her rendition of a popular Israeli song. As the show's super-mentor, she selects four women who will end up in a pop band she will be representing. The program, produced by Endemol Israel, will be shown three times a week on Channel 24 starting this week. Leon Rosenberg and male model Michael Lewis of torn underwear fame will host the show together with Dana. The judges will include legendary singer Yardena Arazi, director Tzedi Tzarfati, and Kerem, Dana's manager. One of the show's goals, according to Dana, is to help the genre of Israeli pop regain the respect it lost.
Why do you think pop music is neglected in Israel?
"For the same reason that women are neglected in Israel. Because we are in the Middle East. It is the climate, the culture, the fact that women here are not dressed nicely. We are not part of Europe. We are in a country that sanctifies sadness and mourning and bereavement to a terrible degree. Pop music was always in the background and it was very successful, but it never got its niche."
Dana says that getting Yardena Arazi on board as a judge was a vital step. "Yardena is the queen mother of pop music," Dana says. "Yardena and I are as different as heaven and earth. She performed during the time known as 'the beautiful and modest Land of Israel.' My time was a generation of breaking through the barriers. Now we have reached a generation of strong capitalism. Everybody wants to be a singer."
Even though "Yeshnan Banot" is a reality show, Dana insists her approach to the path of success is different, and that she hopes to convey that approach to the girls as well. Her idea, she says, is that to attain fame, one has to sweat. "I think the long way is much healthier and makes you stronger. You have to put up with a lot of shit, a lot of nonsense. Everybody has to," she says. "There is no such thing as an artist who does not have a hard time, and that's true of even the most successful ones. I read an interview with Barbra Streisand. She hates to perform. Go figure. Take Britney Spears, for example. She has been a workhorse since the age of 12. She will never be Whitney Houston; she hardly opens her mouth in live shows, but she is Britney Spears and she conquered the world. Why? Because as she knew enough to keep her mouth shut, get on the Mickey Mouse Club and sleep only two hours a night, and she knew how to work until it blew up and she went crazy. But she did it by the book all the way."
'Love is wonderful — when you have time for it'
When I ask Dana what she learned from her past 20 years in her profession, she begins a heart-rending speech. "I remember how, when I was young, my mind was clean. Everything was innocent. The majority of a singer's life is filled with anxiety. If I look at it from the sidelines, I'd say it was a miserable profession. I can go to do a show and my dog has just died and my mother is ill, and I have to look happy and waste my energy on keeping up that appearance. I have to smile all the time, sign autographs and be loving. And you have no love at home most of the time because you signed a contract with the devil, not with Cupid, that you're building a magnificent career."
But Dana admits that she has not given up on love. "I'm not looking for love, and I don't miss it. I've had many loving relationships. To me, love is wonderful when you have the time and the emotional strength to devote to it. But life is wonderful and full even without it. I'm wild about my dogs — more than anything I've loved in my life, and I've loved quite a bit. At least half of all human beings don't know how to raise children and aren't cut out for it, and it's a pity that they're raising children."
You don't want children?
"I almost feel sorry for children who would have to be raised by me. I'd be in trouble if I had to get into a situation where I was tough and evil to a child. Because of how I am and what I went through at home, I'd have to have emotional braces so I could learn how to raise a child and love him the way he should be loved. But with the way I was and the way I am, it's not worth it. I don't have the responsibility, and I don't think I deserve to raise children. Also, children adopt their parents' lifestyle, and I'm too permissive."
It's been 15 years since Dana International won the Eurovision competition in 1998 and it seemed that she had proven to Israel and the world, for a moment at least, that we had a chance of becoming a sane, normal place. The breakthrough she accomplished for herself and for the LBGT community in Israel is beyond all question.
Do you think that artists should be more forthright about where they stand politically?
"If only they would! They have to. Saying what's in their hearts is part of their personality. But we live in a country that doesn't know how to respect different opinions. I understand artists who don't want to risk their whole life's work over a supportive sentence of whatever kind. There are several states within the State of Israel. Politics and Israelis is a scary thing. There are factors beyond music that it's not a good idea to mess with. And sometimes I want, very badly, to say things."
Recently, David Grossman attended the African refugees' demonstration and spoke in their favor. Are there subjects about which you would be willing to express your opinion?
"Of course. Some things are basic: women's rights, violence against women, and violence against children. When you are on Grossman's level, you can say anything you want to. But if you're asking about the refugees — I feel sorry for them. I'm sad that we, as a country, can't take them in, whether it's because of racism or the budget. And I hear people saying all the time that we have to deport them, and asking why they came. Humanity has not yet learned that black people are part of the human race. Like all the cultured countries, Israel imports a nation of slaves that is building our country for us."
'Madonna sold her soul to the devil'
Do you still feel close to club culture?
"Of course. All my life. That's where I came from. Even when I'm 80, I'll be listening to club music. It's got nothing to do with age; it gives me energy. I start dancing right away."
What about a career abroad?
"That's much less important to me. I was miserable abroad. I was homesick, I missed Israel. It got away from me because it was so difficult. It didn't give me joy or make me happy, and I discovered that I was content with much less. I could appear in the most magnificent hall in Berlin and come back from the show and feel depressed because in another five hours I had to get up to go to the airport and go through security. There are a thousand things you never think about when you only see the glitter."
Are you jealous of the female pop singers who have made it big in the world?
"I decided that my career would be managed according to my temperament. Make no mistake — I work very hard. But I will never be Madonna. Madonna sold her soul to the devil. What she wanted was to be the most successful female pop singer on earth. That means that you're working non-stop from morning till night. When Madonna produces a new show, she spends months and months on every hand motion, every stage light, every word that comes out of her mouth. I don't have that kind of perfectionism or investment. I guess I am not as emotionally deprived".
"If you were to tell me tomorrow that all I had to do was press a button and I would bounce around the world like Rihanna, I'd tell you: Absolutely not. The money and status are tempting, but the end result and the places where these girls get to and go crazy — there's a reason they become alcoholics and drug addicts. You need to learn how to cope with success in just the same way that you need to learn how to deal with failure. There were days when I was ashamed to go out into the street because I was so successful. I didn't want anyone to see me or compliment me."
Is there any singer who is a model for you?
"In the world? Cher. It's being on crutches, blind, lame, with your hands cut off and bald — and still alive. I see myself as the Israeli Cher."
Click the alert icon to follow topics:
SUBSCRIBERS JOIN THE CONVERSATION FASTER
Automatic approval of subscriber comments.

NOW: 40% OFF
ICYMI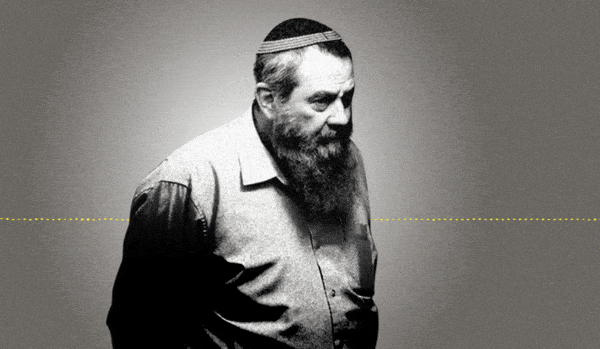 Jewish Law Above All: Recordings Reveal Far-right MK's Plan to Turn Israel Into Theocracy
Why I'm Turning My Back on My Jewish Identity
Down and Out: Why These New Immigrants Ended Up Leaving Israel
The Reality Behind 'The White Lotus' Sex Work Fantasy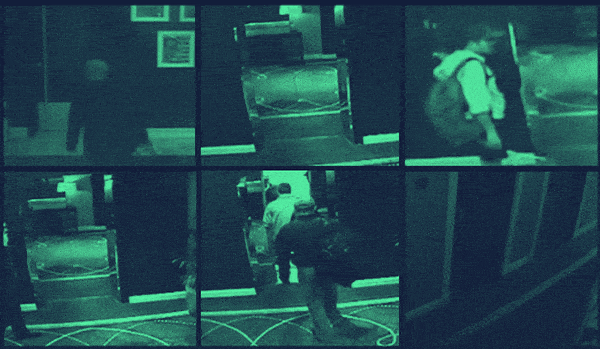 This 'Dystopian' Cyber Firm Could Have Saved Mossad Assassins From Exposure
Comeback Kid: How Netanyahu Took Back Power After 18 Months in Exile