Berlin Thrall: The German Author Whose Novels Are Back in Vogue
Irmgard Keun enjoyed brief success during the 1930s, but left Germany after falling foul of the Gestapo. Now her novels are back in vogue
In October 1935, German author Irmgard Keun petitioned the Berlin court with a very unusual request. She wanted to receive compensation from the Nazi state, because the Gestapo had banned her two successful novels, confiscated them and refused to allow them to be sold. The Nazis viewed her works as degenerate literature and with anti-German tendencies. But Keun - in a mix of naiveté, courage and more than a bit of chutzpah - demanded compensation for her lost income. Her request was rejected. Six months later, her request to be accepted to the Reich Literary Association, in which membership was a condition for being allowed to publish as a writer in Nazi Germany, was also turned down.
All this put an end to Keun's chances to be part of the cultural life of the Third Reich, and, as a result of the two decisions, she left her native country.
She continued to publish books while in exile and also after she returned to Germany. But, looking back, it seems that incident was the watershed in her literary career. If the two novels she published in the twilight era of the Weimar Republic turned her into a literary star, then the Nazi ban led to her being forgotten for a very long time. Only near the end of her days was she rediscovered and the recipient of widespread recognition.
Her novel "The Artificial Silk Girl" ("Das kunstseidene Mädchen") - her most important work and one of those condemned by the Nazis - was published in Hebrew this month by Achuzat Bayit Books, in a brilliant translation by Hanan Elstein, who also added notes and an afterword. "The Artificial Silk Girl," originally published in German in 1932, is written as an entertaining monologue spoken by Doris, a young, light-headed German girl with a very strong desire for men, clothes and brand names. She moves from a provincial town to Berlin, tries to make her way to the top of high society life in the capital and dreams of being a movie star.
Elstein believes that the lightweight character of the novel's heroine and her ungrammatical language may well hide the importance of the book. "As is the way of many masterpieces, this novel - relatively small in size - is a small thing that contains quite a lot," says Elstein. "It is a multifaceted and multilayered novel, which deceives its readers from the beginning to the end. It entices to be read as an entertaining novel - and so it succeeds, the German readers enjoyed its entertainment value when it appeared. But the mischievous entertainment that accompanies the reading of the unrestrained and wild language of the person telling the story is used as an enticement for penetrating down to the deeper levels of the novel, which allow a bounty of interpretations from a variety of viewpoints - political, societal, feminist, historiographic and urban."
True, it is impossible today to follow the path of Doris' journey to Berlin, which takes place at the beginning of the 1930s, without thinking about another provincial person who simultaneously tried to conquer the city (and the rest of the world) - Adolf Hitler. A large part of the interest stirred up by her monologue stems from the amazing apathy she displays toward the political dangers hiding around the corner. "The book presents in a sophisticated way, almost concealed, the collective psychopathological conditions that allowed the rise of Nazism. In other words, the conditions that served as fertile ground for the dark nationalistic regime to grow on the virgin democratic ground in every place and every time," says Elstein.
"Doris may be a refreshing character - funny, charming and very human," continues Elstein. "But she also embodies the ignorance, systematic blindness and apathy - blinded by the materialistic plenty and the lack of political awareness that aided the rise of the Nazis in 1933. The readers receive an intimate peek into the heart of the shining discrimination of the collapsing Weimar Republic. The metamorphosis of the small-town girl in the big city of Berlin - in her desperate attempt to script her life as a classic success story of social climbing - are going on while, in the background, Nazism is taking off, and it drips into the book as a sort of unexpected interference. This interference is expressed in the humoristic scenes, which is what strengthens the political effect of the book, even though Keun did not see herself as a political author in those days and did not try to write a political work," notes Elstein.
A rare example of the political awareness that appears in Doris for a fleeting moment is when she remembers the horrifying prophecy one of her lovers told her, in which "the next war will be with horrible smelling gas, because of which a person will swell and turn green. And I really don't want that."
Behind the brands
Doris shares a number of general similarities with the writer who created her. Just as Doris works as a secretary at the beginning of her employment career, so did Keun. The writer was born in Berlin on February 6, 1905, to a well-to-do family, that moved to Cologne in 1913.
Just as Doris seeks a glittery life of stardom, Keun also learned acting, worked as a model and started appearing as an actress in the theater in the late 1920s. After failing to fulfill her dream of making it as an actress, Keun decided to turn to literature, with the encouragement of author Alfred Doeblin (best known for the novel "Berlin Alexanderplatz"). Her first novel, "Gilgi - One of Us" (Gilgi - eine von uns), was published in 1931 and became a best seller - and made her famous in Germany at the time. The book also caused a controversy because of its direct descriptions of the life of its heroine, a young woman who led an independent and liberated lifestyle, and was presented as the essence of the "modern woman."
The book was exceptional in its day for dealing with such social issues as the integration of women into office work, sexual harassment, abortion and single parent families.
About six months after "Gilgi" was published, "The Artificial Silk Girl" came out, and was an even greater success than Keun's debut.
It was reviewed enthusiastically by most critics and quickly translated into many languages. "External appearance symbolizes social status in Doris' eyes," says Elstein. "She documents her progress in life by using a list of her material attainments: Crocodile leather shoes; a high-quality fur coat; a Bamberg silk shirt; and exclusive Parisian perfume. Doris' world revolves around brands - they are her frame of reference and her criteria for judging people and life. The brands are also her ethical system. They are what provides her with moments of happiness, and they motivate her to act and frame her way in life," the translator notes.
"This is a feminine novel written by a woman, and it gives expression to the model of the 'new woman' that blossomed in Weimar," he adds. "An independent woman in her spirit and free in her sexuality, who is aware of her feminine power and does not loathe using it manipulatively in a very masculine world, so as to climb the social ladder and fulfill her desires. This is an early feminist novel."
Elstein emphasizes that Doris has no open feminist manifesto, and even if Keun had one, she does not present it in her book. The Nazi ban was the result of, among other things, the daring characterization she gives her liberated women in her first two books, believes Elstein: "A feminine model that did not match the Nazi ideal of a subordinate traditional woman, whose role is to strengthen the Aryan race, raise children programmed for the glory of the Fatherland, and to serve as a helper to her husband within the framework of the disciplined family unit."
At the end of 1932, after having already been tanned by the rays of fame, Keun married the writer and director Johannes Tralow, who was 23 years her senior. She divorced him in 1937. Even before the divorce, though, she conducted a secret affair with a young Jewish doctor. In 1936, the year she left Germany, she became romantically involved with the Austrian-Jewish author Joseph Roth, with whom she spent two years wandering around Europe. In those same years, she published four books - printed by German publishers-in-exile in Amsterdam, including "After Midnight" ("Nach Mitternacht") in 1937, which sketches a portrait of day-to-day life in Germany under the shadow of Nazi dictatorship.
After the Germans invaded Holland in 1940, and after she fell into serious financial distress, Keun decided to return to Germany. She obtained a false passport in the name Charlotte Tralow - using her middle name and that of her former husband - and helped spread the false rumors that "Keun" had committed suicide. In so doing she was able to return to her family in Cologne, where she managed to survive World War II under her fake identity.
At the end of the war she worked as a journalist and gave birth to her only child, a daughter named Martina (born in 1951).
In 1950, Keun published a new novel, "Ferdinand the Kindhearted Man," but it was met with indifference and did not help her regain her former status in the literary world. A satirical book she cowrote in the mid-1950s with a friend (and famous writer) Heinrich Boell, on the conservative government of West Germany, was never published in her lifetime. She stopped writing, suffered bitter disappointments, became an alcoholic and lived in penury. In 1966, she was hospitalized in a psychiatric institution, where she spent six years.
In the mid-1970s, however, came a reawakening. She was rediscovered as the result of a story about her in the media. Her books were rereleased in new editions and received with great excitement by young readers, and she participated frequently in literary events. Her books were the focus of many academic analyses - she received warm acceptance from feminist researchers and activists - and her books were also adapted into plays and movies. She died of lung cancer in 1982, aged 77.
ICYMI
Ken Burns' Brilliant 'The U.S. and the Holocaust' Has Only One Problem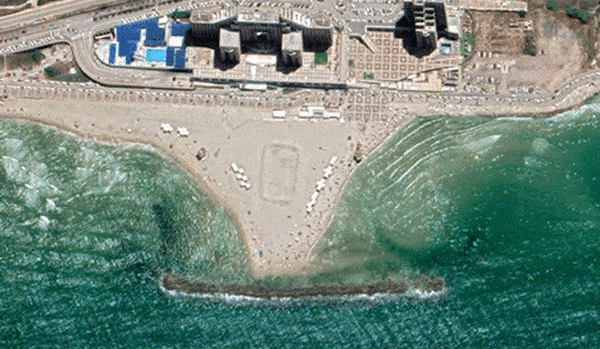 Facing Rapid Rise in Sea Levels, Israel Could Lose Large Parts of Its Coastline by 2050
As Israel Reins in Its Cyberarms Industry, an Ex-intel Officer Is Building a New Empire
How the Queen's Death Changes British Jewry's Most Distinctive Prayer
Chile Community Leaders 'Horrified' by Treatment of Israeli Envoy
Over 120 Countries, but Never Israel: Queen Elizabeth II's Unofficial Boycott