Short but Precise Takes on the Modern Human Condition
Peter Orner's new book, Last Car Over the Sagamore Bridge, is about ordinary people living 'heroically' screwed-up lives.
Last Car Over the Sagamore Bridge, by Peter Orner
Little Brown, 195 pages, $25
In one of Peter Orner's 52 stunningly condensed stories (some as short as a paragraph, most no longer than four pages), Eisendrath, whose life has "imploded" -- we know not how or where -- returns to Kentucky looking for something -- we know not what – that could make his future different. He finds himself playing the role of Vershinin in a local production of Chekhov's Three Sisters. The primary women protagonists, though weary, frustrated and dissatisfied, are not fully resigned to their fate, and they, like Eisendrath, continue to harbor flickers of expectation -- if they could just make it back to… well, Moscow in their case, "everything will be different." Neither Olga nor Masha nor Irina gets to Moscow, and Eisendrath, who by the second act is completely immobilized by stage fright, fails to get through the play.
In so many of Orner's stories (let's call them "short shorts," a term coined by Irving and Ilana Weiner Howe more than 30 years ago), there are illuminating variations on these Chekhovian themes: loss and longing; the yearning to be somewhere else in order to be someone else; the attempt to make sense of the past; and the struggle to regain or define who one is. But as Mrs. Lincoln (yes, that Mrs. Lincoln) discovers in one of Orner's exquisite anecdotes, there are no safe harbors. She begins to see that to "be still" might be best after all, because motion "is where the loss is." Almost immediately, however, expressing the confusion, regret and wracking bewilderment that mark Orner's tales, she asks herself, "But then how to search? How to find?"
As in Esther Stories, Orner's first collection of stories, from 2001, the tales in Last Car Over the Sagamore Bridge cover a broad swath of geography. They range from Oregon and California, through Wyoming and Nebraska, to Illinois and Massachusetts. Some even veer as far away as Mexico City, Puerto Rico, Croatia, Czechoslovakia and Moscow. Most, however, center in Orner's Chicago, which is as much a member of the dramatis personae as it is an evolving city. And several pieces, though far fewer then in Esther Stories, involve Jews.
Orner's early Jewish protagonists, the Burman family in his first collection, and the Poppers in the author's second novel, Love and Shame and Love (2011), were always more than just Jews. Indeed, Alexander Popper, the nominal hero of Orner's novel, bears some resemblance to Saul Bellow's Augie March, "an American, Chicago born," who, like his father and grandfather, is a left-leaning Democrat possessed of a Jewish identity not easily defined. And in Orner's second collection, many of the new tales, which explode with revelations about the mysteries of time and the sad, even tragic dimension in every life, might without too much difficulty have been set anywhere and have been about anyone.
Ordinary people
Last Car Over the Sagamore Bridge is filled with mostly ordinary people: Jews and non-Jews, living perhaps one or two steps up the social ladder from those in Raymond Carver's equally stark stories. And they lead, as Orner said in a recent interview, "heroically screwed-up lives." They suffer losses of power and position, promise and peace, and above all, people; and they often experience, in some combination, varying degrees of loneliness, regret, guilt, confusion, fear and unrequited love.
In Pamkin's Lament, a gubernatorial candidate loses an election in a landslide, as well as his wife who has been sleeping with his campaign manager. There are losses for all involved, a circumstance perfectly illustrated when Pamkin's 14-year-old son, who now spends weekend nights with his father, ruminates about being in "the house that used to be our house, in the room that used to be my room, in the bed that used to be my bed." This sharply sketched profile, like so many in Orner's book, rests on little more than a fragile anecdote, and its revelatory power brings to mind Hemingway's A Clean Well Lighted Place, Katherine Ann Porter's Magic and William Carlos Williams' The Use of Force, among other brilliant pieces of micro-fiction that seamlessly lift the veil between literature and life.
Orner's story The Poet, an 11-line finely etched jewel about an aged writer who has suffered a stroke but continues to struggle to do an occasional poetry reading, is rendered with such poignant clarity that we ask ourselves, along with the diminished poet, who has instilled some unidentified fear in his audience, "Why can't our dreams be content with the terrible facts?" Belief, 1999 is a one-page story about an old radical, who, though once a true believer in communism, continues as he had from the very beginning, to nurse a healthy skepticism for the "liars who carried it out and fouled it up." At the end of the murderous 20th century, he asks himself, "What good was believing?" It's a question that leads to a surprisingly lovely reflection, followed by an abrupt and sobering conclusion.
Almost as abrupt and just as sobering is The Divorce. The parting couple's problem does not appear to have been their sexual activity, which, while not "unloving," was hasty – but, hey, "they liked it that way." Indeed, "nothing in particular doomed their marriage," and we are left with an unsettling sense that maybe this is why they decided to end it. Many other stories deal similarly with the smallness of life, fear of emotional investment, the unknowability of others, and the yearning for past but unrepeatable experiences. All, in some deeply insightful way, speak to our state of being.
Ferocious hurricane
That several men and women, all of them Jewish, appear in more than one episode provides Last Car Over the Sagamore Bridge with an additional link between the stories. In the title story, Walt Kaplan escapes a ferocious hurricane on Cape Cod, saving himself and his young daughter. The rescue becomes a defining moment for Walt. He hasn't lost his child, but what is to say he won't in the future? Torturing himself, he persists in thinking that "to save her once isn't to save her." Irv Pinkus, who in one story, is the only relative not to fall for uncle Horace Ginsburg's sham investment scheme, appears in another as a salesman in the same Walt Kaplan's furniture store, from which he swipes lamps to sell stealthily in an alleyway.
In Reverend Hrncirik Receives an Air Mail Package, one of the longer stories, and alone worth the price of the book, Barbara Hoffman, a Jewish woman who works for the UNESCO office in Prague, apparently in the early '60s, confesses that she no longer believes. "I suppose I used to, must have outgrown it," she tells the Christian reverend. And then in four frank sentences she allows us another explicit look at several of Orner's ongoing themes: the often futile search inside one's self and in the world at large for identity; the effort to recapture or construct a usable, more understandable past; and the need for authentic belonging. "Two days ago I met with a couple of decrepit rabbis in Prague and felt nothing. Isn't that sad? All those years of being something and I came back here to what -- the old country? -- and I can't muster any kinship. They just looked like poor, tattered souls, not family."
The reverend, a single man, is attracted to Barbara, but is too timid to display emotion or say anything about his feelings. A believer, in a communist country that attempts to restrict belief, the reverend yearns to do something more in the way of meaningful protest, than merely keep the church alive. He laughs at how beyond him this is. "A man without the courage to love, where would he find the courage to stand up." He is left feeling useless, a person the authorities don't even want to silence, much less kill.
Other Jews, actual historical figures, not creatures of the imagination, also appear here. Nathan Leopold (of Leopold and Loeb), having been released from prison, holds a job (as he did in real life) in a hospital laboratory in Puerto Rico, where he does useful work that allows him a kind of redemption, limited though it is. He also writes to one of the many hundreds of people who send him letters (almost always hateful) that although his hands are rather plump now, "Still I recognize them for what they are, some days." On other days, helping people makes Leopold delirious with relief, "yet delirium always gives way to a fog that never lifts."
Isaac Babel is also here, in Lubyanka Prison, Moscow, 1940. In three quarters of a page, Orner, confining himself to a single powerful incident, gives us a sense of the monstrousness and banality of totalitarianism. His writing here and in many other places merits comparison with Babel's own masterful and compelling short shorts, with their precipitate, exhausted and bleeding conclusions.
Other Jewish writers have given us less bloody, but just as memorable short shorts about Jewish protagonists. Think of I.L. Peretz's If Not Higher, Grace Paley's Wants, Sholom Aleichem's A Yom Kippur Scandal, and Jerome Weidman's My Father Sits in the Dark. This is not to say that Orner is, however variously defined, a "Jewish writer." If we must label him this way, let's not just look at the "Jewish content" in his work; let's also recognize his analytical curiosity, and what we might call his "Jewish sensibility;" his expression of rachmones on every page. Empathy is one of his great strengths, and we can't help but experience it with him, even if we are not certain at times about what is going on exactly, or the fact that a story seems somehow "incomplete." Indeed, many stories here are not neatly or explicitly tied up or "resolved." Some readers may even find satisfaction in refusing interpretation. In any case, all readers of Last Car Over the Sagamore Bridge will be offered the opportunity to become co-creators, the best, if not only way to "complete" any work of art; and most are likely to feel that they have been enriched in a profound way by Peter Orner's extraordinary exploration of the modern human condition.
Gerald Sorin is a professor of American and Jewish studies at the State University of New York, New Paltz. His most recent book, "Howard Fast: Life and Literature In the Left Lane" (Indiana University Press), won a National Jewish Book Award.
Click the alert icon to follow topics:
SUBSCRIBERS JOIN THE CONVERSATION FASTER
Automatic approval of subscriber comments.

NOW: 40% OFF
ICYMI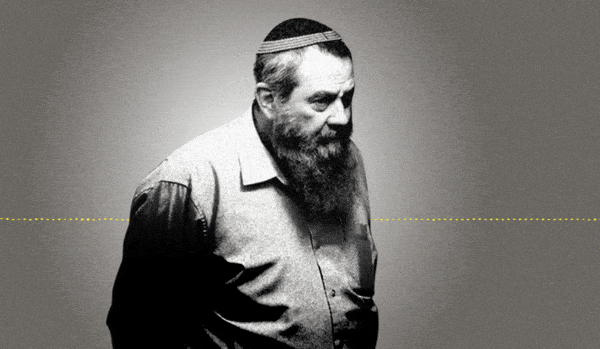 Jewish Law Above All: Recordings Reveal Far-right MK's Plan to Turn Israel Into Theocracy
Why I'm Turning My Back on My Jewish Identity
Down and Out: Why These New Immigrants Ended Up Leaving Israel
The Reality Behind 'The White Lotus' Sex Work Fantasy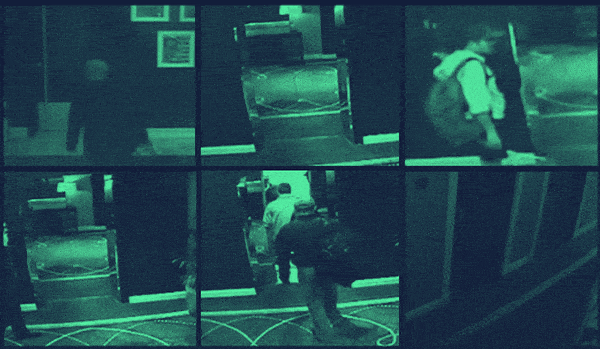 This 'Dystopian' Cyber Firm Could Have Saved Mossad Assassins From Exposure
Comeback Kid: How Netanyahu Took Back Power After 18 Months in Exile