For New York's Russian Jews, the Stage Is a Temple
Switching identities is the subject of a new theater production by a Russian-Jewish troupe in New York that hopes to engage its immigrant audience in a sacred search.
"You spend your Friday night in the synagogue, and we, ah, we spend it in the theater." This was the line I heard frequently from Russian relatives throughout my childhood, as they watched my parents become religious.
As a child, I had found the equation of stage with Torah ark intriguing – perhaps, I wondered, there was something truly theatrical about the ark's curtains, the Kohen's hands spread out in blessing, the act of peeking over the mechitza (partition) to watch the service. My grandfather, a Soviet-trained actor and pedagogue, would try to explain it to me on Sabbath afternoon visits: "It's all theater, isn't it? Life, the synagogue, it's all one big performance," he'd laugh and wave his hand with a regisseur's flourish.
I had forgotten this stage-and-ark parallel until the actress Anna Zicer repeated it to me this week. "The best way to engage with Russian Jews is through theater -- it's a different form of a synagogue," Zicer, the petite and spirited young founder of the Lost & Found Project, says breathlessly one May afternoon.
A St. Petersburg native raised in Israel, Zicer has been involved in Jewish communal work ever since she came to the United States as an emissary for Birthright NEXT, a program for Birthright trip alumni. "I realized the best way to engage with individuals was through a sophisticated route – going through their own stories. Religion, tradition, simply isn't a factor for Russians; what is [a factor] is culture and Jewish stories. We all had a great-grandfather in the shtetl who was a rabbi."
With this in mind, Zicer founded the Lost & Found Project, a theatrical troupe made up of young Russian Jews in New York, which recently became an affiliate of the National Yiddish Theatre -Folksbiene. The project is a partnership initiative of the Genesis Philanthropy Group and National Yiddish Theatre Folksbiene. It receives outreach support by COJECO, an agency of the UJA Federation of New York.
In Lost & Found's latest production, "Covers," Zicer hopes to show the clash of identities experienced by immigrants today. "We switch covers all the time – sometimes you want to say you're Russian, sometimes you'll hide you're Jewish. Sometimes you're Israeli, and sometimes you're just a woman,"says Zicer.
The English-language script, written by Ruvym Gilman and Boris Zilberman, is centered on two Russian-Jewish families living in New York. Alex, also known as Sasha, the young investment banker who suffers from a nervous breakdown, decides to pursue his dream career in music. His older brother Misha, or Michael, is a successful lawyer with an American, non-Jewish, blond wife. In some ways, it's the common immigrant story: the parents' pressure to succeed, the constant reminders of past sacrifices, the dinner table dialogue in which there is always yet another dish to come, the aggressive men and the hysterical women. Next door, two young women prepare to sell their late grandfather's apartment, sorting Dostoevsky volumes from old phonograph records, memories of family scars and traumas, and of course, violins .
As the plot unravels and the two families become locked in a mess of romance and feuds, Russian-Jewish stereotypes and the process of Americanization are equally challenged. This is apparent in the slightly foreign-sounding English, in the cynical anecdotes, in the way that Alex softens when he introduces himself as "Sasha" and in the women's emerging accents when they say "no" emphatically. When Sasha confronts Misha, asking him, "Who in the world calls you Michael?" Misha sighs and says,"I'm tired of everyone asking me what vodka is the best vodka," and then swigs a shot from a nearby bottle. His brother pours himself a shot as well. "They're all the same," he mutters.
While the young obsess over their carefully curated American selves, those of the older generation are steeped in the past, and full of regrets. In one of the most chilling lines, the mother of the two young men, played by Yelena Shmulenson (The Good Shepherdand A Serious Man) screams: "I didn't want to come here!" Turning to her husband, played by Israeli film star Gera Sandler ("Jellyfish"and "Avanim"), she says: "Life was good for us there. And then you offered me two visas in one hand or two cyanide pills in the other."
"No one talks about the Russian Jews except to say 'We marched for them in the Seventies and now that they are here, they don't want to assimilate,'" says actress Shmulenson. "It's a cliche and not true. Some of [the Russians] assimilated to the point that their kids who are born here know nothing about their parents and barely have any Jewish identity themselves –we just don't hear their stories." In "Covers," the actors try to give voice to those quieter and unredeemed stories. The characters scoff at those who live in the past, whether in memories of Odessa or in childhood summers in south Brooklyn. And in "Covers," the longing is not so much for another place as much as for another time, for a time in which America was still new, perfect, promising –dream-like.
Backstage during a rehearsal break, someone is playing a Russian bard song, and an actress cries out that the cast ought to have tea before the rehearsal begins.
"This play has something about it that's almost Chekhovian," says Alexandre Marine, the award-winning Muscovite stage director of "Covers." "This culture of real everyday drama existed there in the Soviet Union, and the Russians who live here sense its lack here," he says. "The Broadway musical doesn't quite work for us. We want the type of drama that you come to, where you can cry a little, get to know oneself, ask questions and answer them, wonder about something. People need this. It's very important to cry sometimes, and to cry in the moment, in the theater itself, not just in your kitchen two hours later."
He notes that this project shows a certain maturity of this generation of Russian Jews. "This is no longer an injured people," he says slowly. "I don't mean to diminish the suffering of the past, but it's just a different era now. And this passage of time, it has freed them."
Actor Gera Sandler echoes Marine's thoughts. "Our roots needn't be a ghetto,"says Sandler. "We believe in the importance of being a citizen of the world, and also to remember who you are. Here in New York, everyone has a place. But in Israel, it's a complicated issue. On one hand, we don't need an identity, we're told we're Israeli and that's it. I see this in the Yiddish theater, how Ashkenazim don't want to hear about their roots…But with time, I think Israelis are realizing that roots are very important. This play is saying 'I can't be any other way. This is the way I am and this is how I will remain.' There's something very pure about this, something I've never seen before. Here, it's like a temple."
Sandler glances upward and then adds, "It's like a search for the divine or something."
"Covers" continues through Sunday June 2, at New York's ArcLight Theater, 152 W. 71st St; 347.366.7529, www.lostandfoundprod.com.
Click the alert icon to follow topics:
ICYMI
The Artist Who Survived Auschwitz Thought Israel Was 'Worse Than the Concentration Camp'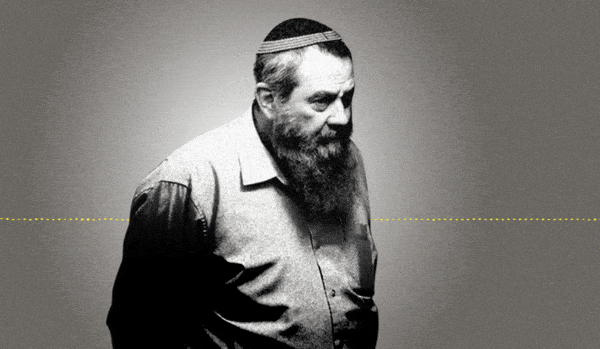 Jewish Law Above All: Recordings Reveal Far-right MK's Plan to Turn Israel Into Theocracy
Why I'm Turning My Back on My Jewish Identity
Down and Out: Why These New Immigrants Ended Up Leaving Israel
The Reality Behind 'The White Lotus' Sex Work Fantasy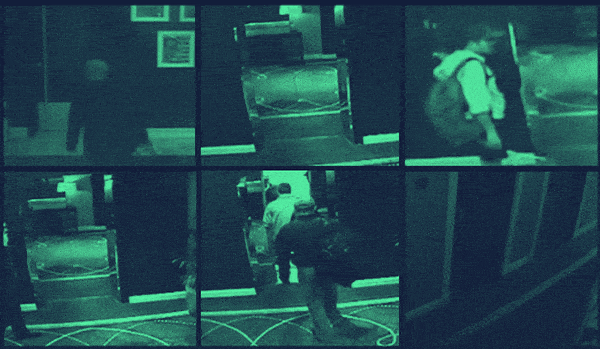 This 'Dystopian' Cyber Firm Could Have Saved Mossad Assassins From Exposure