Traveling to the Castle of High Words
Prize-winning linguist and author Ruvik Rosenthal breaks ground with a children's book.
Until a year ago, Ruvik Rosenthal was sure he had no imagination. Around age 10, he did start writing adventure stories, but at 12, "I had decided to become a journalist, to go for the real things."
After years of writing specialized dictionaries, such as a comprehensive dictionary of slang and a compendium of of phrases, he needed a change, and that led to a wonderful children's book, "Hamasa Hamufla Leeretz Hamilim," which loosely translates as "The Wonderful Journey to the Land of Words," which is soon to be released by Keter. The focus is on the Hebrew language, but the plot is thick with adventures drawn from his imagination.
"It's hard to describe what it's like to write a dictionary; it's about as close as you can get to Hell," says Rosenthal. "After four and a half years of working on the 'Milon Hatzirufim' (the dictionary of Hebrew idioms and phrases ), while also working on other things of course, when the book was on the shelves in 2009, I said I need to do a 180-degree about-turn.
The phrase "children's book" was "floating around" in his head in "a totally primordial way." Publishers did not want to see something so unfinished, and then, he says, Keter Publishing got a new children's book editor, Rachela Zandbank, who came up with a dream idea, that Ruvik Rosenthal would write a children's book about language. "She called me and for the meeting we scheduled a few days later, I came with a complete outline of a book. The moment she opened the door, it came. After two to three months, the book was written."
Precise planning and industriousness have characterized Rosenthal all along. He decided to pursue a journalism career at age 12; by age 23, he was appointed editor of the Kibbutz Movement's weekly magazine. He was born in Tel Aviv in 1945 and as a young man moved to Kibbutz Nachshon. He arrived at Tel Aviv University five years later while serving as the kibbutz secretary.
Rosenthal opted to combine linguistics studies with philosophy, a combination that in retrospect helped him to write about language. Academia, however, did not appeal to him. "The love of the language is from childhood. I felt, in a deep way, that if I pursue the academic linguistic track, enjoyment from the vast linguistic world be lost."
Rosenthal says he researches up to a point. He returned to the kibbutz (meanwhile teaching and becoming deputy editor of Al Hamishmar ) and left it at age 43 and returned to Tel Aviv.
The love of the language, he says, was like a black box, an unrealized love story. He worked for Hadashot, Haaretz and Ma'ariv and meanwhile wrote books, including some on Israeli history, such as "Mishpahat Habeaufort (The Beaufort Family )." He lost his only brother in the Yom Kippur War and says: "All the books emerged from a desire to analyze my life as a bereaved brother" ... Basically, I haven't accepted it to this day. The way to deal with it was to write books about the subject of loss and bereavement."
In 1997, as with the later offer to write a children's book, someone else found the direction for him before he did. At Ma'ariv, Amit Shaham simply informed him he would be doing a column called the linguistic corner.
Since then, Rosenthal has established himself as an authority in the field, primarily on word etymology, and he won the Sokolov Prize for print journalism in 2004 for his work in linguistics.
As for writing for children, he says: "It's a continuation of everything I have done in the field of language, in the attempt to tell the story of the language from every possible angle."
Rosenthal says he suddenly experienced something different. "Here, the plot led me, I didn't get stuck. I reached all kinds of places and something led me on. There something so mysterious about artistic creation. While writing I am a medium, I'm not there, something passes through me. It is written, writes itself."
A narrow bridge
The plot of the book, which is intended for children six and over, is about Doron and Shira (the names of Rosenthal's grandchildren ), a brother and sister who love to talk and argue about words, and who are caught up in adventure to the land of words. On their journey, they pass through different stations, such as the inn of good words, the bed of roots or the castle of high words, and up close experience the inner workings of the language.
The book offers wonderful plot twists, and each chapter provides linguistic information, even if the child is unaware of it. Then there is the philosophy of language, which considers what language actually is, and how it lives and renews itself constantly.
"First of all, it was important to me that children enjoy the book," clarifies Rosenthal. "It was clear to me that they know that in the end it will work out. There is no section in the plot that does not serve this.
"Basically, after I sent the publisher the manuscript, they told me there were two books here, because the intensity and the power were too much for children. I immediately agreed and cut the book in two, expanded the first part, and the second part is now ready to be released later. There are also ideas for continuing adventures in other lands."
Rosenthal tried to avoid being didactic at all costs. "It's like walking on a narrow bridge," he says, "specifically in the field of language, falling into being didactic is so easy."
If a child just enjoys the book, he says, that's also good.
While writing the book, Rosenthal somewhat coincidentally received requests to get involved in additional children's activities. He served as the linguistic adviser for an interactive children's exhibit about language at Tel Aviv's Diaspora Museum, and wrote the "Sipur Milim" (Word Story ) project for the Education Ministry about the changes in 180 Hebrew words, for grades four to six.
From "Hasamba" to the Wimp
Rosenthal tries not to get caught up in the widespread critique of today's youth, who are glued to the computer and are said not to read enough. "Many generations did not manage to crack the 12-18 bracket of today's 'screenagers.' I, too, when I'm invited to lecture to teens, I go with a sense of awe. True, we read more in our generation but, on the other hand, the blogosphere created a situation of a generation that writes more. It's possible this will lead to a new kind of reading. The technological confusion may lead to solutions. We are in a transitional period, and nothing has to be set in stone.
"I am worried about the fact that the classics are not being read enough. The beauty of the culture is our ability as sovereign people to go back and reinterpret the classics. A world without classics is one that allows itself to become shallow. Unfortunately, today the ability to connect to the Bible and scripture is limited; the ability to connect to Agnon and Bialik has almost disappeared."
Book publishers are trying to renew the classics and creating good literature for children aged 6-12, he says,. "It will remain as an asset for them later on. Good children's books endure. It is possible that there are some classics whose time has passed. You also have to remember that there are different levels of books, and that's okay. 'Diary of a Wimpy Kid,' which is shallower, reminds me of 'Hasamba' of another time." In his day, too, he says, there were children who grew up on 'Kofiko' and others who grew up on Leah Goldberg.
"It's impossible to grow up only on classics. As a rule, it's good to avoid an elitist approach. I don't appreciate a work whose author knew in advance only 20 people would read it. Even Shakespeare wrote for the public at large."
As for the language of the young generation, Rosenthal is again optimistic. "In every language there are processes of becoming shallow and stammering, alongside enrichment. In matters of culture and in matters of language, there was always a fear of what will be and what will happen. There are also fears shared by all speakers of language, be they large or small. Some of the fears are imagined. Someone who things that a foreign language is the enemy of Hebrew is mistaken; Hebrew won big time. The same is true of slang. In general, did anyone imagine a decade ago what is happening today? You have to beware of prophesies."
Rosenthal directs his criticism toward an entrenched education system: "Syntax today is a curse, and its contribution is zero. It's simply a method for making people hate it. Clearly syntax is important, but it's overvalued. We build excellent sentences even without knowing syntax. There are so many holes here. Grammar should be taught in a much more flexible way; it's not a multiplication table, it's a living world. If you don't understand the grammar through the history of the language, you don't understand anything. The language is a living thing, and that's how it should be taught. Language must be loved, because even if the study of it doesn't interest you, you will still continue to speak and write. This love should be leveraged - and that is not being done."
ICYMI
Ken Burns' Brilliant 'The U.S. and the Holocaust' Has Only One Problem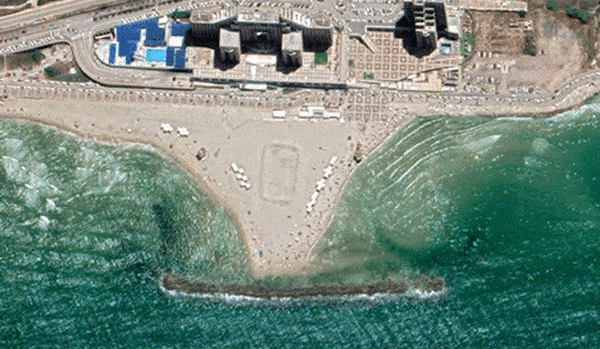 Facing Rapid Rise in Sea Levels, Israel Could Lose Large Parts of Its Coastline by 2050
As Israel Reins in Its Cyberarms Industry, an Ex-intel Officer Is Building a New Empire
How the Queen's Death Changes British Jewry's Most Distinctive Prayer
Chile Community Leaders 'Horrified' by Treatment of Israeli Envoy
Over 120 Countries, but Never Israel: Queen Elizabeth II's Unofficial Boycott