'I Sleep With a Beat'
Inspired by a love of Andalusian music, Nino Bitton has become one of the world's leading oud players. Now he's releasing his first solo album and sharing his secrets
Sounds from another world, at a very low volume and of terrible audio quality, welcome the visitor to Nino Bitton's small apartment. They sound like broadcasts from an ancient Arab world, which has long since ceased to exist outside isolated enclaves like this Jerusalem living room. What are we listening to? "Algerian music from before you were born. I recorded it many years ago from Algerian radio. That's my school," says Bitton, regarding his favorite recordings.
Those recordings were made with great effort and even caused Bitton physical harm. In the 1960s and the 1970s, when he began his campaign to research Andalusian music in depth, Bitton discovered that, after the end of the Israel Radio broadcasts at midnight, he could hear Algerian radio. But in order to get a reception he had to go up to the roof and connect to the building antenna. So Bitton would go up to the roof every night and listen to songs. He fell from the roof four times. "I almost lost my life because of this music," he says.
Later, in the 1980s, after Bitton became a master of Andalusian music, he had an opportunity to perform in Paris with outstanding Algerian musicians such as pianist Mustapha Skandrani, who featured on the Algerian radio broadcasts that Bitton recorded on the roof in his youth. "When Skandrani heard Nino," says pianist Omri Mor, Bitton's student, "he was extremely impressed by him. He told him: 'If a guy from Israel can play our music like that, then you've been victorious over us in everything."
But in Israel people didn't know how to listen to Bitton's wonderful music, and the man and his art remained far from the public eye. This isn't surprising. There were many others like Bitton - wonderful musicians who came from Arab countries (Bitton was born in Morocco in 1955 ) and the Maghreb and encountered a wall of cultural insensitivity. And if that isn't enough, Bitton is one of those musicians who knows how to do only one thing - to play - and who aren't built to knock on doors and to make a name for themselves.
And so it happened that a person with musical knowledge that is rare in its scope and depth is only now issuing his first solo album, at the age of almost 60. The eponymous album, "Nino Bitton," which will be launched this evening with a performance at the Beit Avi Chai cultural center in Jerusalem, includes mainly piyyutim (Jewish liturgical poems ). Amid current mainstream piyyutim albums, it sounds like ancient olive wood in a field of plastic flowers.
Bitton invested his life in the study and teaching of classical Algerian music. "There are no writers of piyyutim in the Algerian language except for your loyal servant," he says. But he himself was born in Rabat, Morocco and immigrated to Israel with his family at the age of four at the end of the 1950s. The family settled in Jerusalem, first in the Mamilla neighborhood and afterward in Ohel Moshe.
From whom did you learn how to play?
"From my father, who was a tailor but knew how to play, and from my teacher and master, Avraham Atadji Suweri. He played the oud, the violin, the mandolin; he was a champion. They called him 'the crazy one of the strings,' and he was a tank at Algerian music [whenever Bitton talks about an outstanding musician, he used the word "tank"]. He was our neighbor when we moved from Mamilla to Ohel Moshe. He didn't 'teach' me, but I learned from him. It's not like now when a student comes and I sit with him head to head and tell him 'This here is a sharp and this is A flat.' There's no such thing. I had to have a tape recorder here [Bitton points to his head] in order to know what he was doing. If you don't have a tape recorder in your head, go home."
More than anything, Bitton wanted to play the oud - an instrument in the lute family - and says at night he used to rent the oud from his teacher and return it the following morning. He didn't dare ask for his father's oud, and his father didn't even know that his son had become an outstanding oud player. "He didn't want me to go into music," says Bitton. "Working in music means to work with - you'll excuse me - prostitutes, pimps, criminals. In places with alcohol. My father was afraid I would get into bad company.
"The secret that I played was discovered at my cousin's Brit Milah [circumcision]. My uncle was the only one who knew that I played, and in the middle of the Brit he told my father: 'If I ask you for something you won't refuse me, right?' Had I known what he was about to ask for, I would have fled from there. My father was holding his oud, and my uncle said: 'I want you to give the oud to your son, Nino.' He pulled me out from where I was sitting and said: 'Play.' I froze. Father said, 'Let's hear what you know.' So I began to play, and when he heard me tears rolled down his cheeks. He was astonished. He stopped everything and said, 'From now on I'm not touching any instrument. If anyone wants to buy my instruments, I'm selling them now.' And he really didn't play from that moment on."
Did he give you his blessing?
"No. He wanted me to learn a profession. I said, 'Father, I learned it from you, how can you tell me you don't want me to be involved in it?'"
According to his students, Bitton takes his devotion to music to the extreme. "It's a virus that can't be placated," he himself says. "Even when I sleep, I sleep with a beat. I count. I play on myself." And saxophonist Eyal Talmudi, who studied with Bitton, says: "The only thing that interests him is playing, all the rest is irrelevant. He's lucky that he's surrounded by friends who love him. As far as he's concerned he'll get up in the morning - or to be more precise, the afternoon - play until the next morning, and then sleep, get up and play. [All he wants is] to play all day long, to talk about music, to think about music."
Since Bitton wanted to be involved only in music, the only way he could earn a living was by playing at weddings and in bars. He doesn't like to talk about the subject. Attempts to draw out colorful stories from him prove unsuccessful.
About 15 years ago, when the tired Bitton stopped playing every evening at celebrations, he didn't imagine that within a short time he would become the esteemed teacher of a group of young musicians who came from the world of jazz. When the then deputy mayor of Jerusalem, Yigal Amedi, suggested he take over a teaching class in the community center at Mevaseret Zion, Bitton rejected the offer. He didn't think he could be a teacher. But in the late 1990s, spontaneously, students began streaming to him, after discovering his hidden treasure of musical knowledge.
"I was 14-years-old and I met him at some jam session in Ein Kerem," Omri Mor recalls. "He was playing the banjo and I was very interested in his music. I had never heard such a thing, and I had never encountered that type of playing. Passionate, animal-like, uncompromising playing, that can sometimes be seen in flamenco players. Then I started coming to his apartment, and not for an hour or two as is usual. I could come at 4.00 P.M. and leave at 6.00 A.M. the following morning. We would play all night long. People would enter, people would leave, but the music didn't stop. He would play a phrase, and I would repeat it until I knew it well, and then we would go on to the next phrase. That's the learning method, and that's how it remains to this day."
Mor, one of Israel's outstanding contemporary pianists, has been studying with Bitton for 12 years and says he will always remain his student. But is there anything left to learn after such prolonged and intensive study? "That's the most amazing thing about Nino," says Mor. "The amount of information stored in his head is amazing. After 12 years I know about an eighth of what he knows. He knows classical Algerian, popular Algerian, Moroccan, Tunisian, Egyptian, Iraqi, piyyutim. That's what he knows how to do and he takes it all the way. A professor, but one who doesn't know notes. An encyclopedia."
Bitton's favorite students have never paid him for the lessons. "In 12 years he didn't take a single shekel from me," says Mor. "If I had to calculate how much I owe him, I think it could be as much as NIS 2 million."
Why doesn't he take money from his students? "When I started to become involved with this music my father warned me that it was about to disappear," Bitton says. "He was right. It really is disappearing. There isn't anyone today who teaches this thing. It was about to be erased. So I took on a big assignment, and I teach these young people. I've devoted my entire life to this music, to this poetry and this understanding, and all I want is to pass it on. God brought me to this destiny to teach students without compensation, without anything."
ICYMI
Ken Burns' Brilliant 'The U.S. and the Holocaust' Has Only One Problem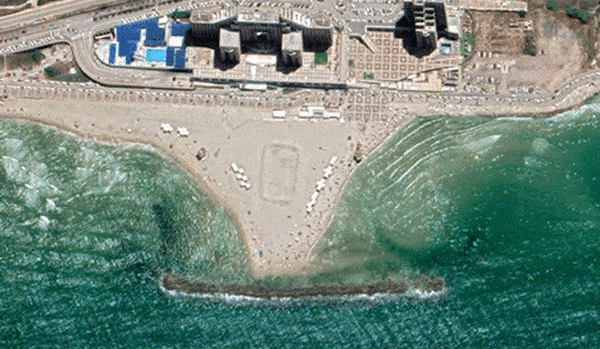 Facing Rapid Rise in Sea Levels, Israel Could Lose Large Parts of Its Coastline by 2050
As Israel Reins in Its Cyberarms Industry, an Ex-intel Officer Is Building a New Empire
How the Queen's Death Changes British Jewry's Most Distinctive Prayer
Chile Community Leaders 'Horrified' by Treatment of Israeli Envoy
Over 120 Countries, but Never Israel: Queen Elizabeth II's Unofficial Boycott