Stage Animal Southern Hospitality
The Cameri theater has used local people down in Sderot in two productions, but their choice of plays raises questions
For years now the Cameri Theater has been the country's busiest cultural project. On an ordinary day one can choose to see any one of five productions in the building in Tel Aviv (Cameri 1, Cameri 2, Cameri 3, Cameri 4 and also a cafe-theater, where the performances are not part of the theater's work plan ), or two or three plays being performed in halls around the country.
The theater's Internet site gives information about 39 "running productions" - 39 plays. If we deduct from this four productions of the Itim ensemble, which is a kind of subsidiary, five one-man shows by actors from the theater, two that are in the pre-tryout stage or three that are "on life support" for tours abroad, we are still left with more than 20 different productions in the current repertoire.
That includes classics (Shakespeare's "Romeo and Juliet" and "Hamlet," Carlo Goldoni's "A Servant of Two Masters" ); the best of international modern drama (Henrik Ibsen's "The Master Builder," Georg Buechner's "Woyzeck," Bertolt Brecht's "The Caucasian Chalk Circle" ); revivals of Israeli plays (Ephraim Kishon's "The Marriage Contract," "His Name Precedes Him" and "Salah Shabati," Joshua Sobol's "Ghetto" ); premieres of works by classical Israeli playwrights (Hanoch Levin's "Icsh Fisher" and "Thrill My Heart" ); new Hebrew plays (Shmuel Hasfari's "Havdala," Anat Gov's "A Warm Family" and "Oh, God," Edna Mazya's "The Aristocrats" ); and much more. Something for everyone, for every taste and of every quality. No flies on this!
Such an offering is a theatrical supermarket, with shelves for best-selling and common items near the cash register and niche gourmet products in the corners. It's difficult to grasp how all this can be done on a state budget and the manpower at the theater's disposal. Yet, this extremely busy organization finds time and energy for an admirable social effort by holding rehearsals in the bombarded southern town of Sderot, bringing local creative forces into productions.
Were this a side project for "Zionism" in which professionals from the center donate their abilities to a community theater on the periphery, one would merely congratulate and appreciate. However, there's an important distinction here: It's one thing to put on a production by professionals, whether classical or contemporary, demanding or popular, and perform it around the country, including in outlying areas needing attention. It's quite another thing to encourage community activity - a means of social expression - among amateur actors.
Professionals of the first sort sometimes may contribute from their experience to social-community activity of the second sort, though it's preferable for theater people to engage in theater and social activists to engage in community activity, even if they use theatrical tools. But what is happening between the Cameri and Sderot is a strange blend of the two. The theater people hold rehearsals in Sderot and at least in their first collaboration, two years ago, lived like its residents, vulnerable to bombardments, and so deserve praise. However, the lovers of theatrical activity in Sderot are not being brought into contact with the values of real theatrical activity. Twice, a repertoire thought appropriate for Sderot was selected in advance - "Salah Shabati," Kishon's musical with songs by Haim Hefer and Nurit Hirsh, and now "Zohar," a new musical about the life and death of Zohar Argov, with his songs. Both plays deal mainly with ethnic, social and cultural discrimination against people of Mizrahi origins (from the Muslim countries ), particularly by the Ashkenazi establishment. Whether on not people still focus on Ashkenazi vs. Sephardi, it's as if someone thought: We are going to do a production on the periphery so let's bring them a story about discrimination. They will "connect" to that.
Let them have the classics
But what's the aim here? If the play is being done locally to give the people of Sderot a sense of cultural productivity, then, it's better they grapple with a classic and discover how close to them a great work can be. It is quite another thing to prepare an original production on the periphery, with local collaboration, and then perform it around the country as well. Moshe Kaptan conceived the Cameri-Sderot collaboration and managed the project both times. Perhaps he didn't think this issue through. They put on "Salah Shabati" with people from the theater in all the parts, including Itzik Cohen in the main role. In "Zohar" the title role was played by stage and TV actor Dan Shapira and again all the other parts (with the exception of Zohar's mother ) were played by Cameri actors. The Sderot people, the amateur actors, were extras.
Possibly, though hard to believe, Cameri's efficient and calculated economic management talked about a project in Sderot to encourage the place and presenting it once or twice in Tel Aviv to celebrate the social action and to make everyone feel good. However, Moshe Kaptan told the audience of the premier of "Zohar" that "Salah Shabati" has been featured since its premiere in the Cameri Theater's regular repertoire more than 100 times. From the perspective of the Cameri's audience, it is part of the theater's official offering. What's wrong with that? One thing: Had the Cameri put on "Salah Shabati" under its own name from the outset, it would have been possible to say that an artistically professional theater dealing with this material today must find an original way to do it and not be satisfied only with igniting ethnic tensions when everyone sings "Ah, ya raab ya raab" in a kind of phony unison. And it would have been better had the stage set looked like a real performance, and not something put up carelessly. But when this is produced in a semi-community collaboration, the Cameri's enlistment in the south's war effort, with local extras who are happy the Cameri is bringing them into a professional context, you say to yourself: Well, you can't really complain. The same applies to "Zohar." After all, there's no reason the Cameri theater would run a play with a miserable and ugly set, all of it made of plywood and torn posters. And to put on the story of "Zohar," there is no need for extras from Sderot. What is needed is someone who will bring into sharp focus the real conflict here, between a torn and complex personality like Argov and on the complex weave of an authentic Mizrahi and commercialized singer, an intricate cultural subplot within the Mizrahi-Ashkenazi story that envelopes and blurs it. It's not enough just to tell the story, sing the songs and utilize extras from Sderot and the gratitude of the people there.
There isn't much of a difference between the audience in Sderot and the one in Tel Aviv. It's all the same Israel, which is gradually being taught that there's no difference and everything is really the same, that culture is entertainment and vice versa. "Salah Shabati" and "Zohar" simply at the Cameri could have had a run and maybe someone like me or some of my colleagues would have asked why and how. But the same thing with the Sderot stamp on it, and with the people of Sderot pleased - what's the point of complaining from the perspective of the profession and culture?
I can understand why a repertory theater without a sufficient subsidy needs to put on productions for the box office. And, indeed, the Cameri does have a rich and varied repertoire. The fact is that most of the audience sees the repertoire produced for the box office, and sometimes the social headline helps ticket sales, giving a seal of approval to its box office appeal and enabling more slipshod production. In the end, it all lines up in single file, and the audience that comes and goes from one auditorium to the next no longer distinguishes between the master builder and the taming of the masses.
SUBSCRIBERS JOIN THE CONVERSATION FASTER
Automatic approval of subscriber comments.

NOW: 40% OFF
ICYMI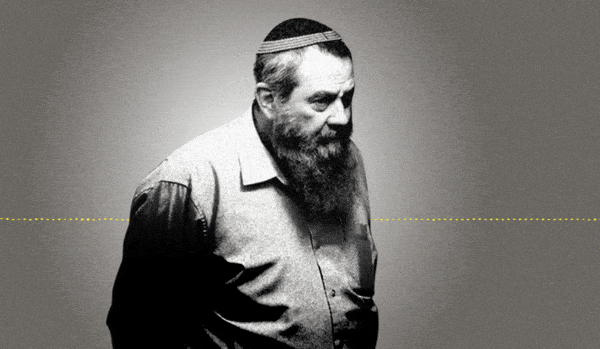 Jewish Law Above All: Recordings Reveal Far-right MK's Plan to Turn Israel Into Theocracy
Why I'm Turning My Back on My Jewish Identity
Down and Out: Why These New Immigrants Ended Up Leaving Israel
The Reality Behind 'The White Lotus' Sex Work Fantasy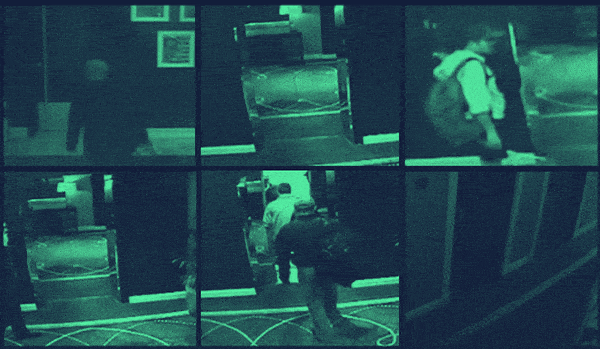 This 'Dystopian' Cyber Firm Could Have Saved Mossad Assassins From Exposure
Comeback Kid: How Netanyahu Took Back Power After 18 Months in Exile