Literary Biography The Bard of Bir el-Amir
Dispossession, dislocation and loss did not defeat Palestinian poet Taha Muhammad Ali. Instead, writes his biographer, his buoyant optimism transformed hardship into poetry that reflects the endurance of the human spirit.
My Happiness Bears no Relation to Happiness: A Poet's Life in the Palestinian Century, by Adina Hoffman; Yale University Press, 464 pages, $27.50
Any novelist would have been pleased to invent a personality as engaging as the hero of this book: a handsome and charismatic self-made man and autodidact whose life is one of poverty and struggle, displacement and lost love, tragedy and triumph. But this is no fictional character; he is here among us, living in Nazareth, where he owns a souvenir shop near the Church of the Annunciation.
This ambitious book tells the story of Palestinian poet Taha Muhammad Ali, one of Israel's "internal refugees," and his family, natives of Saffuriyya, one of some 400 villages destroyed by Israel in the 1948 war. As what is said to be the first published biography of a Palestinian writer, it opens up a new world to Western readers unfamiliar with Arabic literature. It also tells, through the life of one extraordinary man, the story of the Nakba, as Palestinians refer to their defeat and dispossession after the creation of Israel. This too, might be unfamiliar to many in the West. "My Happiness" is a rich and impressive work of research and a very personal encounter with the social and cultural history of our region.
Adina Hoffman is an American-born writer and publisher living in Jerusalem who has known Muhammad Ali for many years; her husband, Peter Cole, is a translator of his poetry. She has a keen eye and a sympathetic ear, and her portrait of the man and his time is vivid and intimate, engrossing and full of memorable characters. Every scene she sketches comes alive, whether it is in the poet's garden in the Nazareth neighborhood of Bir el-Amir, his wife's kitchen or the Israel Defense Forces archive at Tel Hashomer. The book often takes on the texture of a family saga, drawing us into the inner lives of the poet and his parents, siblings and friends. The liberal use of photos, most of them apparently from family archives, adds to the intimacy. At the center, of course, stands the larger-than-life figure of Taha Muhammad Ali.
He was born in July 1931 in the village of Saffuriyya, north of Nazareth, a prosperous farming town in those days of the British Mandate. Beginning around the seventh century B.C.E., Saffuriyya has been ruled successively by Assyrians, Persians, Greeks, Jews, Romans, Islamic caliphs, Crusaders and Ottomans. Known as Sepphoris in antiquity, the city was called Tzippori under the Hasmonean dynasty, which ruled Palestine in the second and first centuries B.C.E. During the Roman Empire, it was a Jewish religious center and the headquarters of the Sanhedrin. With Saladin's defeat of the Crusaders, it was renamed Saffuriyya. Today it is once again Tzippori, the name of a moshav and a national park containing an archaeological site renowned for its Roman mosaics.
Hoffman mined the memories of Muhammad Ali and his family, along with British and Israeli records, in order to compose a picture of Saffuriyya at the time the future poet was growing up. We learn, for example, that the British authorities required a permit for threshing wheat and that villagers appealed for a loan to build a road (denied). She tells of the Arab Revolt of 1936-39, conflict between clans, and relations between villagers and nearby Jewish settlements.
In the absence of written records, with only fragments of information about the village itself to go on, Hoffman employs an unusual device. She makes a list of hundreds of items - who was there ("shoemakers, shepherds, teachers, teething babies," for example), and what ("thirty-five mosques, five graveyards ... ten oil presses ... two religious schools ... 747 houses," and so on. The list is somehow very poignant, because, as the reader already knows, it was all doomed to disappear.
Muhammad Ali was sent to a maktab, one of the village's two religious elementary schools, where he learned reading, arithmetic, basic Arabic grammar and a bit of the Koran. After two years, his father bought him a pair of shoes so he could attend a municipal school established by the British in the village. There he began to learn literary Arabic, history, geography and math. From the start, the child was eager for more knowledge, and loved to borrow books from a villager who had a small lending library. But his formal education did not last long. His father had been crippled by polio and was unable to work, and by the time the boy was in third grade, he had already begun to help support his family. He bought eggs from the village women and sold them at a profit in Haifa; later, he opened a kiosk. After only four years of schooling, he left school to work full time. But he continued to read and study on his own, and learned from the conversations he heard in his father's madefeh, a room set aside for receiving guests, drinking coffee, smoking and talking.
It all came to an end on the night of July 15, 1948, during Ramadan, two months after Israel declared its independence. Muhammad Ali, now 17, was taking his recently purchased flock of goats to pasture when "he saw a brilliant flash, felt a crash and tremor, and another - then everything was smashing glass and rising smoke, shouts in the distance, wailing nearby, people running, children crying ..." Saffuriyya was under attack from the air. (See box)
The goats scattered in panic, and he ran home to find everyone already gone. Imm Taha, his mother, had been preparing a meal to break the Ramadan fast. The cooking pots were abandoned and the family was waiting at the edge of the village, where they had agreed to meet "in case of trouble." They walked for two days and nights until they reached Bint Jbail, just over the Lebanese border.
Muhammad Ali described their feelings in a poem written four decades later:
We did not weep
when we were leaving -
for we had neither
time nor tears,
and there was no farewell.
We did not know
at the moment of parting
that it was a parting, so where would our weeping
have come from?
After struggling to get by in Lebanon for almost a year, they returned, sneaking back across the border into Israel. Much of the extended family was left behind in Lebanon, including the poet's fiancee, Amira, a cousin to whom he had been betrothed at the age of 4. Now the Saffuriyya refugees were "infiltrators" in a country that didn't want them. Saffuriyya was erased, its homes destroyed and its lands divided among three kibbutzim and the new Moshav Tzippori.
The family eventually was able to obtain Israeli ID cards and move to a new neighborhood established for Saffuriyya refugees in Nazareth. Muhammad Ali ran a kiosk and then a falafel stand by day, and continued his highly disciplined self-education project by night. He taught himself Arabic grammar from textbooks, studied English on his own, pored over back issues of a Cairo literary weekly he had received from a neighbor, and perused a 10-volume Arabic dictionary he had purchased for 30 liras - the price of a dunam of land in the 1950s.
Poetry of resistance
By the mid-1950s, Muhammad Ali had opened a grocery store, in which he ran a kind of salon, like the madafeh in his father's house. Among the regulars were the poets Michel Haddad, Jamal Qa'war, Rashid Hussein, and later Samih al-Qasim and Mahmoud Darwish. (Hoffman gives us what she calls a group portrait of these and other Palestinian authors and outlines the situation of Palestinian culture in the early days of the Jewish state.)
The poets in Muhammad Ali's circle were among the few Arab intellectuals left in Israel after the 1948 war. Most of the upper class had fled the violence in Palestine even before 1948, and much of the population that remained was illiterate. For many years, Israeli censorship and the Arab boycott of Israel combined to keep Arabic books and periodicals out of the country. The few books available were copied out by hand and passed from one reader to another. Literary Arabic was kept alive through poetry festivals that drew large crowds - and harassment by Israel's military government - throughout the Galilee during the 1950s and '60s. Al-Qasim described the festivals as a form of "popular passive resistance," and Hoffman writes that they made poetry "the most important means of political expression" for Israel's Arabs.
In 1960, the year Muhammad Ali opened his souvenir shop, he and Michel Haddad started a literary column in the government-sponsored newspaper al-Yawm. Muhammad Ali had begun to write poems, but it would be many years yet before he would publish them. His first poem, "Crack in the Skull," came out in 1971, when he was 40, in the Jerusalem literary magazine al-Sharq. It was written in shi'r manthur, free verse, a new form for Arabic poetry, and it marked his emergence as a major talent. Al-Qasim, his editor on the literary journal al-Jadid, would soon compare him to Brecht and Eliot.
Now that Muhammad Ali was beginning to publish his poetry (of which we get a only small taste in this book), the many years of lonely reading and studying began to bear fruit, or as Hoffman describes his poems, "full grown, flowering trees." It was poetry of resistance, commemorating his lost village and speaking for the powerless and the suppressed, like his hero Abd el-Hadi, whose "case is hopeless, / his situation / desperate. / His God-given rights are a grain of salt / tossed into the sea."
The first Lebanon war and the Phalangist massacre of Palestinians at the Sabra and Chatila refugee camps inspired some of Muhammad Ali's most moving poetry. (Part of his extended family, including Amira, were evacuated from the Ein al-Hilweh refugee camp, which was destroyed by Israeli bombing during the war. One poem, "Exodus," begins:
The street is empty
as a monk's memory,
and faces explode in the flames
like acorns -
He was able to visit his family in Lebanon and wrote of Amira herself in "The Fourth Qasida," published after the war. The title poem is a long meditation on loss, separation and death, as well as an ode to his lost love. (The separated cousins eventually married others.)
The minute I see her, I'll know her,
and recognize, too, catastrophes' rings
hanging from her tender neck.
I'll know her clear, springlike glance
her dewy gaze
like the dreams of lakes.
I'll know her shy, velvety steps,
her measured paces,
like breaths taken by seedlings of lettuce.
Strategy for survival
The book's enigmatic title comes from Muhammad Ali's poem "Fooling the Killers," published in 1989, which suggests a clever strategy for survival:
Lovers of hunting,
and beginners seeking your prey:
Don't aim your rifles at my happiness,
which isn't worth
the price of the bullet
(you'd waste on it).
What seems to you
so nimble and fine,
like a fawn,
and flees
every which way,
like a partridge,
isn't happiness.
Trust me:
my happiness bears
no relation to happiness.
And so the poet managed to avoid the evil eye; he fooled the killers and survived, lived a full life and prospered, read and studied and wrote and published. He found a small but enthusiastic audience for his poetry at home and eventually, through translations, an even wider one abroad. And because of what Hoffman calls his "relish at simply being," Muhammad Ali faced his tragedies, both national and personal, without falling into hatred or despair. And thus his life and work, she writes, became an affirmation of "the desire of any person or people simply to be."
History is written by the victors, so it's no wonder that Israel has been so successful in presenting its narrative of the conflict with the Palestinians. Hoffman offers an additional explanation. The Palestinians, she writes, "were not just unlucky to be the victims of the victims in this grand historical drama; they were also cursed to have found themselves, a basically oral people, wrestling rhetorically with perhaps the most print-obsessed people on the planet."
Taha Muhammad Ali is fortunate to have had one of the print-obsessed tell his story with such eloquence. In her introduction to the book, Hoffman says she hesitated before embarking on the project, concerned that a Jew expressing identification with an Arab might provoke suspicion in some readers. It probably will. And certainly, for a Jew, Israeli or not, it makes difficult reading. But at a time when a solution to the conflict seems far away - after yet another war that has only sharpened the hatred, when police in Jerusalem ban Palestinian cultural events and thought police in the Knesset attempt to criminalize commemoration of the Palestinian tragedy - this book is here to remind us of the human cost of our situation. As Hoffman quotes Muhammad Ali: "In my poetry, there is no Palestine, no Israel. But [there are] suffering, sadness, longing, fear, and [these] together, make ... Palestine and Israel."
ICYMI
Ken Burns' Brilliant 'The U.S. and the Holocaust' Has Only One Problem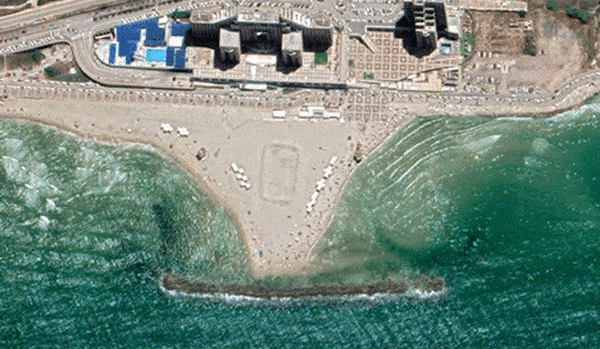 Facing Rapid Rise in Sea Levels, Israel Could Lose Large Parts of Its Coastline by 2050
Lapid to Haaretz: 'I Have Learned to Respect the Left'
The Mossad's Fateful 48 Hours Before the Yom Kippur War
As Israel Reins in Its Cyberarms Industry, an Ex-intel Officer Is Building a New Empire
How the Queen's Death Changes British Jewry's Most Distinctive Prayer