The Weight of the Village on Their Shoulders
The women of Shfaram can only exercise in one place. Eden Club is the only fitness center for women in the northern city, which is home to 33,000 people. However, not everyone who wants to frequent Eden can do so - not because of the price, but because sports is still a controversial subject in Arab society.
"Not only do they not encourage it, but they really make life difficult for those who engage in sports," says Amal Amori, 33 from Shfaram. Amori is a physical education teacher and former basketball player (for Ramat Hasharon and Shfaram teams).
"The first problem is that the woman is responsible for everything in the home and hardly anyone can ask her husband to look after the kids and take care of errands while she is at the gym," says Amori. Amori says most women just don't have the time to work out, "because to have two hours to go to the gym or go out walking means you have to prepare everything a few hours ahead of time. To cook, clean the house, do homework with the kids, see that everything is in place, and then plan something for the kids for the time you're out. Not everyone has the time and energy for that."
Another problem is the lifestyle that makes it difficult for women to commit to a set activity at the same time every day: "You can get ready to go to an exercise class and just then, friends passing by your house will see the light on and will come in to visit. It doesn't matter whether you had plans or not, you have to entertain," says Amori.
Those who have already managed to set aside the time encounter other obstacles, says Amori. "My high-school students who tried to go out for a walk together as a group on a paved rode adjacent to the main road, encounter heckling from drivers passing by on the road, nasty looks and criticism. Now the girls' parents no longer allow them to leave the house to walk or exercise. Even groups of women can't just go out alone for exercise without some comment being made to them or their husbands."
Burning the midnight oil
The solution for most women is exercising in a center that values women's privacy. Up until four years ago, the Shfaram community center held exercise classes for women, but then it closed. Jihan Hamfrim, a fitness instructor with a degree in physical education from the Wingate Institute, realized this was her chance. "My husband and I decided to set up a gym for women only," she says. The Eden Club opened three years ago and is open until almost midnight "to allow the women to go out after they've taken care of all their obligations, cleaned the house and their children have fallen asleep," says Hamfrim.
"I didn't think that opening up would be such a hard project and that it would cost so much, but it's better that I didn't know because then maybe I wouldn't have done it," she says. Eden is located on a hill on the outskirts of the city. It has a large parking lot and studios with parquet floors and mirrors all around. The gym offers an excellent exercise room, treadmills and aerobic equipment positioned in front of television screens, a large sauna and Jacuzzi (because that's where the women meet, sit and talk, says Hamfrim) - all the while providing a sense of privacy.
There are kickboxing, step-aerobics, aerobic-dance and belly-dancing classes. Even during the month of Ramadan, when observers fast from 4 A.M. until 6 P.M., the gym is not empty. "The dietitian told the women that when they train without eating, they burn off pure fat," says Hamfrim by way of explaining the large number of women exercising at the time.
But despite the hustle and bustle at the Eden Club, the overall picture is quite different. Even a devoted athlete like Amori had to take a long break from exercising after getting married and giving birth. "I didn't find time," she says. "I signed up at the Eden Club for a year, but I stopped going, I didn't have the time and energy to look after all the loose ends and still train."
Street life
In Abu Ghosh, a group of women walk together in the mornings and evenings outside the village. Women there began exercising in public following an increase in the incidence of illness in the village.
Edna Bookstein, a fitness expert active in community centers across the country, says community centers in Arab villages offer various exercise solutions for women: In Tamra, women walk in a large paved lot on the outskirts of the village. In Kfar Manda, as in Abu Ghosh, exercise is seen as a health issue thanks to physicians' lectures explaining the importance of walking and exercising. In Houra, Kseifa and Tel Sheva, Bedouin women head out to the open space outside their communities and walk in groups.
"It's much easier to join a fitness club or studio," says Bookstein, "but there aren't enough of the sort of places where women can train alone and where the hours of the exercise classes fit everyone's schedule. Walking is the easiest activity, the healthiest and the one that allows for the most flexibility, but it also prompts a lot of opposition because it is independent and is usually done in groups of women, which is not acceptable in traditional villages."
Abir Ghaneim, a 30-year-old social worker from Baka al-Gharabiyeh, works in the Women's Project at local community centers. She tries to motivate women "not to see their exercise as something that takes away from what their families and societies deserve. We try to show that a woman who takes care of herself and looks after her health is basically contributing both to her family and also to her society and her workplace, because it's impossible to devote your entire life only to your home and family and to your job. When they realize that what's good for the woman is also good for those around her, there is more reception to this subject."
In Baka, the women managed to get the town's fitness club to allocate a few hours for women only twice a week. There are also women walk outside of town, but "these are dangerous outings," she says. "The women walk along the access road between the village and Highway 6, where many young people speed and even have races. There is no sidewalk, because it's not an internal road of the village, there's no water and no place to stop. And still, it's the only place where they can walk without attracting the attention of the men."
The Women's Project, says Leah Givon, who runs the health awareness program for the Arab sector at the Association of Community Centers, promoted group walking not only in Baka but also in Maghar, Hurfeish, Tuba-Zagoriya, Yafia and elsewhere. In the coming year, the project will focus on Kfar Kana, Daburiya and Abu Snan. "The project starts by empowering women," says Givon. "They train women to be agents of change, organize parlor meetings, invite acquaintances to a join a group walk, explain the benefits of exercising and in that way enlist participants."
Ghaneim of Baka al-Gharabiyeh says she uses to train often: "I would go out walking, swim and had a membership at the fitness club. I knew how good it was for the body and soul and in general. I very much liked exercising and I made time for it at least three times a week."
And now?
"Now I just miss it. With three kids at home, and work and everything connected to that, I simply don't have time."
ICYMI
The Artist Who Survived Auschwitz Thought Israel Was 'Worse Than the Concentration Camp'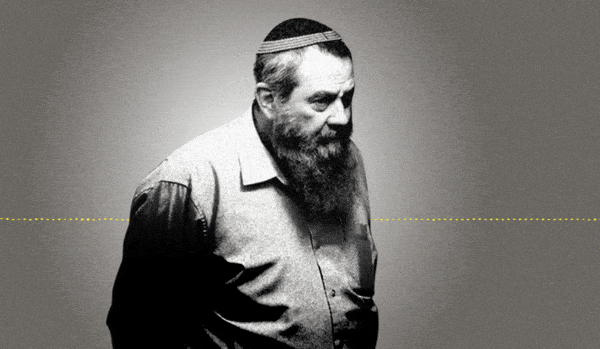 Jewish Law Above All: Recordings Reveal Far-right MK's Plan to Turn Israel Into Theocracy
Why I'm Turning My Back on My Jewish Identity
Down and Out: Why These New Immigrants Ended Up Leaving Israel
The Reality Behind 'The White Lotus' Sex Work Fantasy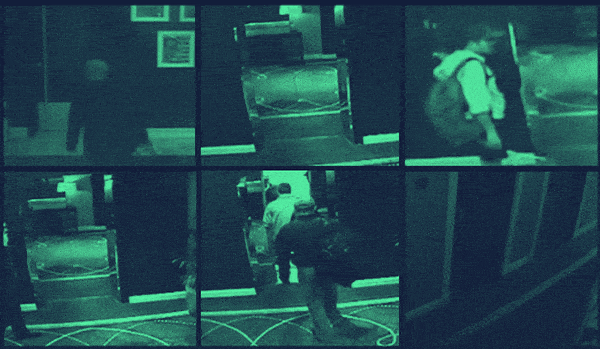 This 'Dystopian' Cyber Firm Could Have Saved Mossad Assassins From Exposure