The Dog Gets Angioplasty. Many in Israel Need It
In the examining room, Donny allows his owner, Noa Tal, 22, and Ohad to lift him up and lay him on the examination table. At least he does not have to get undressed. Soon the echo-cardiogram machine is displaying the chambers of his heart, causing everyone in the room to rejoice. His whole medical history is being disclosed above his head, while Donny just wags his tail and gladly waives his medical confidentiality - after all, he is the first dog in Israel to undergo heart catheterization to correct a congenital heart defect.
"When I first saw Donny, he was in poor condition," recalls Ohad. "He was very thin, with a swollen abdomen from an accumulation of fluid. He was also very weak and lethargic, and was practically dying."
Donny was referred to the veterinary hospital at Beit Dagan, founded by the Hebrew University of Jerusalem, with clinical symptoms indicating right heart failure (a condition that results in fluid build-up) and a strong heart murmur.
"When Donny was two," says Tal, "the vet diagnosed his heart murmur, but Donny grew up as an energetic dog, and only recently began suffering from poor heart function."
The cardiological examination conducted by Ohad revealed a congenital defect - the abnormal closure of a valve, creating a burden of excess blood volume. In addition, a narrowing between the right chamber and the arteries to the lung exacerbated the primary defect.
Ohad began long-term drug therapy and the aspiration of the fluid from Donny's abdomen. Meanwhile the dog also developed arrhythmia, worsening his condition and necessitating an angioplasty as soon as possible.
"In Israel, a few pacemakers have so far been implanted in dogs via heart catheterization," explains Ohad, "but this is the first angioplasty ever performed in this country to actually correct a congenital heart defect in a dog."
This is also the first canine angioplasty aimed at widening a valve.
Donny arrived for his operation fasting, and after he was anaesthetized, an angioplasty catheter was introduced to his heart via his jugular vein. The catheter was inserted further, passing through the two valves between the right chambers of the heart, until it reached the artery leading to the lungs. The uninflated balloon at the end of the catheter was positioned in the narrow section and was then inflated as much as possible, widening the artery. The entire angioplasty procedure lasted about eight hours, although such procedures should take about an hour and a half.
"I am sure that the more angioplasties we perform on dogs, the shorter the process will become," says Ohad. "I hope that Donny's angioplasty will mark the beginning of canine cardiac medicine in Israel, but this will not happen if the owners of sick dogs do not know that this is possible."
Immediately after the widening of the artery, Donny's heart murmur disappeared almost completely. Tal says that Donny has become more alert and active and can easily climb stairs that used to require a major effort.
Ohad expects that Donny, who currently takes about 12 pills a day, will need medication for the rest of his life, but in a lower dosage, and that his condition will continue to improve. Even now, just two months after the angioplasty, Ohad can see renewed muscle growth on Donny's body.
Donny is not alone
Donny is hooked up to the EKG machine, which prints out his heart function. Ohad, in a white lab coat, bends over with his stethoscope and listens to the dog's heartbeat. Since when, one wonders, have dogs suffered from heart problems? Somehow, from the perspective of those who walk on two legs, a dog's life does not seem like something that could cause heart disease - no job-related stress, no marital problems and they dont's smoke or drink. "About 11 percent of dogs worldwide suffer from heart disease, but awareness is low," explains Ohad, attesting to just how widespread this phenomenon is. "Dog owners are not aware of heart diseases, and that they are treatable and even curable."
The need for specialization in veterinary cardiology arose decades ago in the United States, and about 10 years ago in Europe. Still, the cardiologist community worldwide is quite limited - in the U.S. there are some 130 canine heart specialists, and about 30 in Europe. Ohad, 45, is the only veterinary cardiologist in Israel. He admits that physicians find it hard not to laugh when they hear of his specialty, while everyone else just smiles.
"Veterinary cardiology in Israel is still in its infancy," says Ohad. "There is a lot of knowledge to fill in and pass on to the local medical community and the students. The angioplasty performed on Donny is just one example of what is possible and what can be taught."
Ohad notes that veterinary cardiology closely follows developments in human cardiology. Still, the first pacemaker was implanted in a dog in the 1960s, as part of an experiment, even before pacemakers were available for humans.
"Angioplasty is now a common procedure in large veterinary hospitals in the U.S. and Canada, where they average one such procedure a week," notes Ohad. "In Israel this field is far less developed. The first pacemaker was implanted in an Israeli dog two and a half years ago, and since then only four more dogs have had pacemakers implanted."
About 70 percent of dogs with heart disease acquired their conditions. As dogs age, their heart valves deteriorate, thicken and sometimes can no longer close properly. Other dogs suffer from congenital heart defects that often worsen as the dogs age.
Do certain breeds of dogs suffer from heart disease more than others?
Ohad says that certain heart diseases are more prevalent among specific breeds, such as Dobermans (which have a tendency to develop primary disease of the heart muscle), Cocker Spaniels and Rottweilers. Other heart diseases that affect the valves are more common among the smaller breeds, such as Pinschers and miniature Schnauzers and usually develop from age six or seven.
Confusing cough
"In most cases the first manifestation of the development of heart disease is a cough caused by enlarged heart pressing on the left branch of the windpipe," explains Ohad. "The dog feels as if there is a foreign body in his windpipe and tries to get rid of it by coughing, and it doesn't help, because there is no foreign body. Frequent coughing leads to the irritation of the throat, and the dog develops an inflammation of the windpipe. He may also suffer from fatigue after exertion, abdominal edema, rapid breathing during sleep and short periods of unconsciousness during exertion or excitement."
The greatest advantage of angioplasty is that it can save the patient the necessity of heart surgery. Ohad explains that there are three heart diseases that can be treated using heart catheterization: the narrowing of the valve to the lung artery, which can be widened via angioplasty; fetal blood vessels that fail to close at birth, which can be blocked by inserting a plug-like implant during catheterization; and the implantation of a pacemaker, which can help dogs suffering from a variety of problems that cause low pulse rate that does not respond to drug therapy.
"When we implant a pacemaker in a dog, we are not depriving a person of it, since pacemakers are covered by the national basket of health services," says Ohad. "The ones that we implant would otherwise be discarded. Sometimes the pacemaker's expiration date has passed. For a dog, which doesn't live a great many years and starts to use a pacemaker at age 12, it will be just fine."
Animal medicine is not cheap. So far the manufacturers have donated the pacemakers, which cost an average of NIS 12,000. It is unclear whether Israeli dogs will continue to receive donated pacemakers in the future. The cost of the surgical procedure itself starts at NIS 3,500, not including hospitalization days, and varies from one dog to another.
What about Donny? He pulls away from the EKG machine's electrodes, listens with half an ear to talk of reducing his medications, and heads straight for the real cardiac test: Without a second thought of murmurs or congested arteries, he sniffs at a tall black female dog that has set his heart aflutter. When rejected, he doesn't skip a beat and starts toward another one in the waiting room.
SUBSCRIBERS JOIN THE CONVERSATION FASTER
Automatic approval of subscriber comments.

NOW: 40% OFF
ICYMI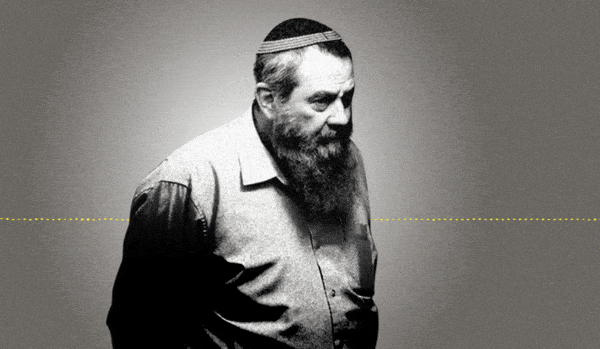 Jewish Law Above All: Recordings Reveal Far-right MK's Plan to Turn Israel Into Theocracy
Why I'm Turning My Back on My Jewish Identity
Down and Out: Why These New Immigrants Ended Up Leaving Israel
The Reality Behind 'The White Lotus' Sex Work Fantasy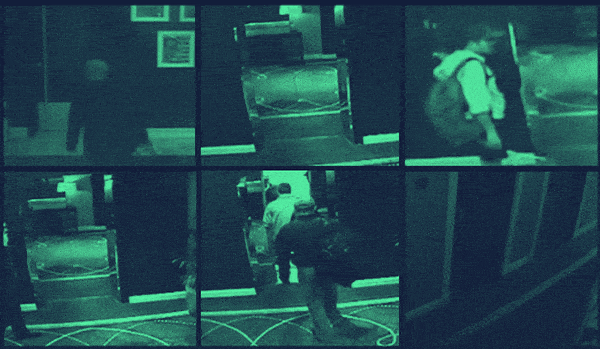 This 'Dystopian' Cyber Firm Could Have Saved Mossad Assassins From Exposure
Comeback Kid: How Netanyahu Took Back Power After 18 Months in Exile