A Different Tale of 1948
Andrea Levy is a British writer of Jamaican Jewish ancestry whose parents arrived on Britain's shores in 1948. She tells their story in her new award-winning book 'Small Island.'
Author Andrea Levy has many components to her identity. She was born in London to Jamaican parents who immigrated to Britain in 1948. She describes herself as a dark-skinned Briton, and her writing almost always touches on this dual British-Jamaican identity. And as though that were not enough, she bears the family name Levy, whose significance is clear.
The name was not added as a result of marriage - it's her original name. Her paternal grandfather was a Jew who came to Jamaica and converted to Christianity, but did not change his name. "There was a big Jewish population in Jamaica, not a lot of people know that," says Levy in a phone interview from her home in London. "They arrived there in the 1600s mostly from Spain, and later on from other places. They were some of the only people there who came to settle Jamaica as a country, the others were British who were plantation owners, or workers or slaves.
"My family from my father's side were Jewish. After my paternal grandfather came from the First World War he became a Christian, like many Jews did in Jamaica, in order to navigate all the disabilities that were similar to that of the black people. He became a Christian and his family would have nothing to do with him. I don't know that side of my family and I'm now desperately trying to trace beyond my grandfather, into that Jewish line, but I haven't had much luck so far.
I love having these wonderful levels of identities, I think they're coming from Jamaica, which has so many different people from different places. I think I have every single person that ever lived in Jamaica roaming around my genes somewhere."
The birth of multiculturalism
Levy burst into the awareness of British readers two years ago with her book "Small Island," which is now being published in Hebrew. The book won the Whitbread Prize for best novel and the Orange Prize for Fiction, for a novel written by a woman in the English language, and was even chosen as the best book from among the 10 that won the Orange in the past decade. And justly so: It is a sensitive and entertaining comic novel with a broad canvas, revolving around four characters - a white couple and a black couple in 1948 London. The four characters tell the story, each from his or her own point of view.
Queenie is a white working-class Englishwoman whose husband Bernard is at the front in Burma during most of the story. She rents out one of the rooms in her house to Gilbert, a young Jamaican who enlisted in the British Army and is trying his luck in post-war London. One day Hortense, whom Gilbert married before leaving his country, knocks on the door of Queenie's house. She has also come to London, but to her astonishment she discovers a bombed out, poor and difficult city, entirely different from the London of the textbooks in the colonial education system. Meanwhile Bernard - a racist and an impatient man - returns to his home from the battlefield and discovers several interesting goings-on there.
The characters of Gilbert and Hortense in the book are based on Levy's parents, and those are their real names. Like the characters in the book, they came to Britain from Jamaica in 1948 - first her father, and six months after him, her mother. Her father, like Gilbert in the book, believed in the rosy future awaiting him in the mother country, and in the end found himself working as a clerk in the Postal Service.
"One of the characters in the book [Gilbert] comes on a ship called 'Empire Windrush' from Jamaica to Britain," says Levy. "This ship has now gone down in British history as a point where Britain began to become a multicultural society. There were on this ship about 500 West Indian men coming back to Britain after the war or coming there for the first time. That immigration caused great interest here, there was a lot of talking in the papers of having them sent back and what we're going to do with all these men. My dad was on that ship, and I always knew that I want to go back and have a look at that story, those first people who came in the first big wave from the Caribbean."
In order to do research for the book, she spoke to her mother and to people who served in the British army and fought in Burma, visited war museums, read innumerable books about immigrants from the West Indies. She wrote her book with a great deal of humor. She says that's how she thinks life is, comic and tragic at one and the same time.
Writer by chance
Levy, 49, studied graphic design. She is married to graphic designer Bill Mayblin and together they are raising his two daughters from a previous marriage. She studied design at Middlesex University and worked in the customer service department of the BBC and of the London Opera House. She became a writer by chance. In the late 1980s, when she was in her 30s, she thought of studying something in night school - painting or some other hobby. She took a course in creative writing.
She says she had never thought of being a writer, and adds that if you had told her 40 years ago that she would be a writer when she grew up, she would have thought you were crazy. But she went to a writing workshop and really started to enjoy it.
Before her latest and successful book "Small Island," she published three novels which did not get much exposure: "Every Light in the House Burnin'" in 1994, "Never Far From Nowhere" in 1996 and "Fruit of the Lemon" in 2000.
Although her identity is complex, Levy does not feel conflicted with herself. "I was born in Britain so I consider myself English, my parents came from Jamaica - I don't have any problem with that, that works fine to me, it's just who I am. To some people in this country that would be a problem, not being properly English, but for me there isn't any problem."
In answer to my question about duality, she replies: "I wouldn't say that it hasn't been problematic at times being from the Caribbean in Britain, but I'm not thinking 'Am I English or am I Jamaican?' - I'm English, I'm black-British and my heritage is in Jamaica."
In the book you describe the huge difference experienced by the immigrants between the England of the textbooks and the real, disappointing England. Did you experience disappointment of that kind?
Levy: "Because I was born in the country, I'm disappointed sometimes as anybody would be in his or her country, I don't have any expectations like my parents had, of the mother country. They had been taught about it in school, so they thought that the pavements were almost paved with gold, that everybody would be polite to them and they would be very much part of this country. Everything they learned at school was about Britain, it wasn't about Jamaica, so there was an ideal built of this place, they really believed the British would just see them as fellow Britons and accept them completely. So it was quite a shock for them to come over and to face the racism as they did."
In the British press you have often been described as an angry writer. You sound very reconciled now.
"The only thing that makes me angry is to hear that... There is often an idea that when you're black and you're writing about that experience - that you're going to be angry, so everybody is looking for that in me. Obviously there are things about this experience that have not been pleasant, but to call it anger is quite funny."
She has visited Jamaica twice. "On the first occasion it was lovely because I met family, before that I really didn't know I have an extended family, I grew up in Britain with my nuclear family. It was fantastic to find these cousins who look like me, and aunts and uncles, and to see my grandparents' grave - it gave me a real connectiveness to the place. The second time was slightly more sad because there is less and less of my family. But it's always the place that my ancestors come from."
Our story
When Levy won the Orange Prize a year and a half ago, her name was mentioned in one breath with Zadie Smith, a much younger writer, who burst into the skies of British literature like a meteor a few years ago with her book "White Teeth." Both Smith and Levy deal with blacks who were born in Britain to immigrants from the Caribbean islands. Both "White Teeth" and "Small Island" are comic novels filled with characters and events, which confront questions of identity.
Levy has of course read "White Teeth," and she loved it. "'White Teeth' is a fabulous novel, it's about present-day multicultural Britain. Zadie is a lot younger than me, we do write very differently, but because we're both black-British and from North London and women, we do get along together, but we're very different writers. It'll take a while for people to see that, people always tend to say Monica Ali and Zadie Smith and Andrea Levy, all these writers whose parents come from somewhere else, but we're very different."
In the late 1980s, Levy said, she still had difficulty finding a publisher for her books. Today, immigrant literature in Britain is flourishing, and Levy's books are part of this trend. "I think a lot of it is boringly down to the demographic. The great waves of immigrations happened only since the end of the Second World War, there were writers writing about their experience of coming from the Caribbean to Britain like George Lamming, V.S. Naipaul. It took time for the second generation - people like me - to grow up, become writers and then write a book. That's what we're beginning to see now, the children and indeed the children of the children of that immigration now finding their voice and starting to feel confidence to be able to put it out there."
Ten years ago, your novels were considered marginal literature, today they are considered mainstream. What has changed?
"I don't know, my first three books came out and they were well received, but they had a small following here. But then 'Small Island' came out. It just seems that this country is ready to listen to this story for the first time."
SUBSCRIBERS JOIN THE CONVERSATION FASTER
Automatic approval of subscriber comments.

NOW: 40% OFF
ICYMI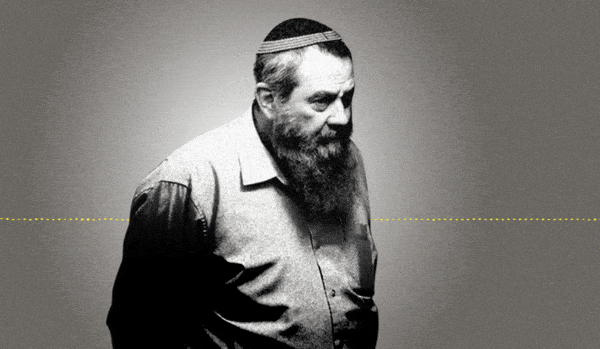 Jewish Law Above All: Recordings Reveal Far-right MK's Plan to Turn Israel Into Theocracy
Why I'm Turning My Back on My Jewish Identity
Down and Out: Why These New Immigrants Ended Up Leaving Israel
The Reality Behind 'The White Lotus' Sex Work Fantasy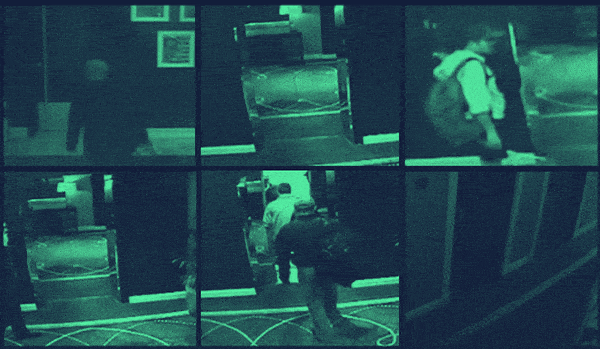 This 'Dystopian' Cyber Firm Could Have Saved Mossad Assassins From Exposure
Comeback Kid: How Netanyahu Took Back Power After 18 Months in Exile