Pssst. Got Any Hot Books?
As competition increases in the publishing industry, working with scouts has become a necessity throughout the world, including Israel.
The big commercial publishing houses seem to have adopted a new tactic: scouting for literary talent. Scouts go to the United States and Europe and use their connections to be the first to discover which books are being written, which are about to be published, when, and by whom. The scouts then relay this information to the publishing houses with which they work, and the publishing houses use this information to obtain the translating rights to the next best-seller.
Working with scouts has become a necessity in Israel, too, in the past few years, as competition increases in the publishing industry, and with the growing prevalence of the Internet and e-mail which incessantly relays information to everyone at the same time.
For the past few years, the world of translation rights in Israel has been experiencing turmoil: quite often publishers find themselves having to bid against the competition in a tender for translation rights, and such tenders boost the advances paid for books, sometimes beyond realistic terms. The publishers end up investing money that is not always justified, and what's worse - the book market overseas has become accustomed to Israeli publishers paying outlandish prices for translation rights.
This competition between publishers has indeed led to higher advances being paid for the right to translate a book into Hebrew. Most books are still sold for an advance of $700-$1,500, but there are more and more instances in which translation rights to books that would have once sold for a $1,000 advance end up in a tender that wins an advance of $20,000-$30,000.
The most prominent example in the past few weeks is the tender held at the Frankfurt Book Fair for the rights to a book by Hisham Matar, an English author of Libyan parentage. A media-fest developed around Matar and the two big Israeli publishers - Keter and Kinneret-Zmora-Bitan - which competed for the rights to his book, "No One in the World." Keter ultimately won the tender, which it is sharing with Yediot Aharonoth Publishers, and paid an unprecedented advance of $30,000 for this book and another of Matar's works. The question remains whether Keter will manage to recoup this investment, which will require the sale of at least 5,000 copies.
A tender is currently being conducted for the rights to "The Thirteenth Tale," by young British author Diane Setterfield. Once again, the two big publishers left in the final round are Keter and Kinneret-Zmora-Bitan. The advance being offered passed the $20,000 mark long ago, and is approaching $30,000 for two of Setterfield's books - the current one and one that is still being written. In England and the U.S., the advance for both books was about $1 million.
Contacts, meetings and gossip
Four Israeli publishing houses currently work with scouts abroad: Kinneret-Zmora-Bitan (which was the first to do this), Keter, Matar and Modan. The employment of a scout usually involves the payment of a high monthly salary of a few thousand dollars, as if the scout were an employee of the publishing house. A scout can work with only one publishing house in a given country. The scout usually heads a team of workers who mingle with people in the publishing industry, having lunch with authors, agents, editors and publishers, being seen with them at book-launching and cocktail parties. Sometimes they meet with film industry people, too, because quite often books are offered to filmmakers before being sent to publishers. The scout's workers gather information and industry gossip and relay it to the scout, who sifts through it and passes it on to the publisher for whom he works.
"We have hired two scouts, one in London and one in New York," says Zvika Meir, Keter's editor-in-chief. "In Israel there is no such thing as a scout, but overseas these are people who live inside the industry and know about books long before everyone. A commercial publisher like myself needs at least one or two best-sellers a year. Look what "The Kite Runner" did for Matar Publishing. Original literature is not producing such best-sellers, and publishers see translations as a good substitute."
Keter's scout expressed an interest, for example, in a book about free market called "Freakonomics," which is on the New York Times best- seller list.
"There was no tender for it because we discovered it long enough before the other publishers showed any interest," says Meir, "so we purchased the rights to it for $1,500. If we had waited two months the advance could have reached $20,000."
Meir says that the scout phenomenon attests to "competition that did not exist previously, and which we created for ourselves."
"Overseas publishers have become accustomed to Israeli [publishers] paying $30,000 advances," continues Meir. "This is not good and has no justification. It is a new phenomenon that we are still learning and trying to see how to proceed."
The increased cost of rights has led to partnerships between the big publishers for the joint investment in advance, such as the partnership between Keter and Yediot Aharonoth for rights to "No One in the World." Keter and Matar competed for the rights to "French Women Don't Get Fat," and eventually decided to publish it together. Although the book is meeting with reasonable success in Israel, it is still unclear if the high advance was justified. Keter and Kinneret-Zmora-Bitan decided to stop squabbling over the rights to the next book by Japanese novelist Haruki Murakami.
The scout who discovered Da Vinci
When Kinneret and Zmora-Bitan merged about four years ago, they hired the services of Ziv Lewis, a talented and highly connected man whom they appointed to manage the acquisition of their translated works. Lewis had worked for 20 years at the Pikarski literary agency, which sells book translation rights, and is considered an authority in this field.
"One has to know how to work with a scout," says Lewis. "If you don't know how to connect with your scout and take advantage of his knowledge, the effort is pointless. For me, a scout is the person closest to me on a professional level. He is someone who sits in New York, whom I meet twice a year, but with whom I am in daily contact, including 7-10 e-mails a day and a regular telephone conversation at midnight. It is very intensive work."
Quite often a book arouses interest even before its completion. Chapters from books are passed around via e-mail among publishers, and sometimes decisions to purchase translations rights are made based on those chapters alone.
"In some cases," relates Lewis, "we buy translation rights based on some of the text, but this is more common for non-fiction. We purchased Gary Kasparov's book, for example, after reading only a chapter or two, because we liked the idea and his writing style. With novels it is a more complicated matter to purchase an unfinished manuscript. We did buy the next book by Arthur Golden, author of `Memoirs of a Geisha,' before it was edited, but this is because sometimes one has to be able to recognize material in its early stages.
Matar, which has expanded its operations this past year (increasing its new titles from 26 to 50 a year, hired a new editor, Michal Heruti, and increasing sales revenues), recently began working with a scout in the U.S.
"Once, whoever read more professional literature knew about things first," says Itzhak Triwax, one of the company's owners. "Today, reaction time is short. Every agent and anyone who has something to offer sends a wide-distribution e-mail to all the world, and everyone knows about it at the same time."
Modan works with a scout in New York.
"He is already a member of the team," says Oded Modan, "even if he doesn't participate in office meetings."
No wonder. Todd Siegel, Modan's scout, is the one who brought the success of "The Da Vinci Code" to Modan's attention while all the other Israeli publishers were napping. Now Modan is planning to start working with scouts in England and France.
"This is essential for a publisher our size," says Modan.
Grisham's switch
The Israeli market is considered quick and up-to-date in everything connected with translated literature. Israel, Holland and Germany are considered the fastest and most competitive markets in the world (apart from English-speaking countries).
"You will always find Israel and Holland on the list of rights for translation to foreign languages," says Lewis. "It has to do with the structure of the market here - it is small, a great many books are published here and there is competition for shelf space. Everyone feels the need to publish the hottest most commercial titles."
There are three Israeli agencies involved in the sale of translation rights, and which represent foreign literary agencies and publishers. The overwhelming majority of books are sold through these agencies, which charge a 10 percent to 20 percent handling fee. Occasionally rights are sold directly to a publisher.
The largest of the three agencies is Pikarski, run by Ilana Pikarski. This agency represents big foreign publishers and agents such as the Random House Group, the Penguin-Putman Group, Harper-Collins, Warner Brothers, Bloomsbury and the William Morris agency. Next is the Deborah Harris Agency, which has two divisions - one representing Israeli authors abroad, and one that sells the rights to translate foreign literature into Hebrew. Harris represents publishers such as Knopf, Farrar, Strauss and Giroux, Hyperion, and Harcourt, as well as academic publishers.
The third agency is simply called Hamol (The Publisher), and belongs to the Book Publishers Association of Israel. Hamol is run by Amnon Ben-Shmuel, and its purpose is to purchase translation rights at reasonable terms for the association's member publishers. Hamol represents such publishers as Simon and Schuster, Random House Germany, Kensington and New Harbinger.
"We are more a service bureau than a commercial enterprise," says Ben-Shmuel. "We are not interested in Israeli publishers paying high prices, so our agency fee is relatively low - 10 percent of the advance."
"This business began with gentlemen's agreements, but recently it has sometimes got ten out of control," says Efrat Lev, manager of foreign rights at Harris.
"I try to keep the laws of fairness, not to ignore the rights of a publisher who first contacted us about a certain book, but it's not always up to me, because as an agent I have to consider what the copyright owner wants."
In a few instances, publishers have tried to purchase translation rights to authors who have already worked with another publisher. One example is the dramatic switch by John Grisham from Zmora-Bitan to Modan, after the latter paid some $14,000 for the rights. Another such case involves the competition between Keter and Yediot Aharonoth for Paolo Koalo books.
Many Israeli publishers still recoil from the tenders system, and the moment they hear that a book in which they are interested is in a tender, they retire from the game. Still, most books whose rights are sold by tender are suitable only for the big publishers anyway. Small publishers that follow their own personal tastes usually do not participate in tenders.
So what does a small publisher do when it approaches the purchase rights to a coveted book?
"I am my own scout," says Yosef Cohen, who founded Ivrit Publishing.
Cohen keeps up with new books in conventional ways - by reading newspapers and blogs, wandering around bookstores overseas, meeting with agents, and following referrals from friends who live abroad.
"I published two books that won the Pulitzer Prize after I had purchased the rights to them, `Gulag: A History' and `Gilead,'" relates Cohen. "The first I learned about from a review by David Remnick in the New Yorker, and the other I also checked out after reading about it. The advances on both of them were $1,000-$2,000."
Ivrit is responsible for the translation of the "The No. 1 Ladies Detective Agency" series by Alexander McCall Smith, which has been a success here. He found the first book in a used book store in the Camden Town market in London.
"The discovery of this book in the English-speaking world itself was slow," explains Cohen. "It was first published in Scotland, to modest success, and only after The New York Times wrote about it and an American publisher published it did it gain international acclaim. Of course, I paid a much bigger advance on the second book."
SUBSCRIBERS JOIN THE CONVERSATION FASTER
Automatic approval of subscriber comments.

NOW: 40% OFF
ICYMI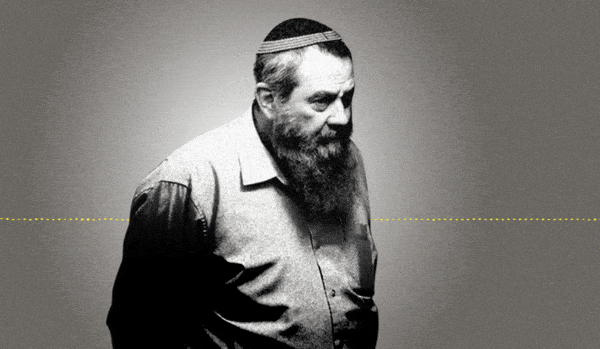 Jewish Law Above All: Recordings Reveal Far-right MK's Plan to Turn Israel Into Theocracy
Why I'm Turning My Back on My Jewish Identity
Down and Out: Why These New Immigrants Ended Up Leaving Israel
The Reality Behind 'The White Lotus' Sex Work Fantasy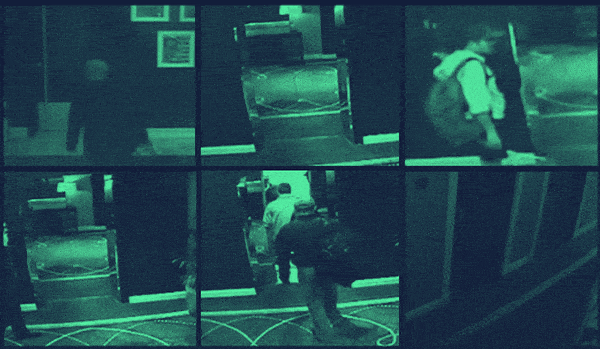 This 'Dystopian' Cyber Firm Could Have Saved Mossad Assassins From Exposure
Comeback Kid: How Netanyahu Took Back Power After 18 Months in Exile