As Coronavirus Stages Comeback in Israel, Economists' Outlook Darkens
Israel's labor market will take long to recover and many businesses will file for bankruptcy, roundtable participants say
A woman speaks to a panhandler in Jerusalem on July 19, 2020.
Credit: Emil Salman
Israel is well into the second wave of the coronavirus and it's not just restaurant owners, the self-employed and the jobless that are growing increasingly anxious as the crisis stretches out into its fourth month.
Economists and policymakers, too, are looking at increasingly darker scenarios that include a wave of bankruptcies and double-digit unemployment for some time to come. The policy measures Israel can take to ease the problem are limited, they say.
"We won't solve the coronavirus problem by fiscal or monetary measures. The solution is medical – all fiscal and monetary policies can do is buy time," said Andrew Abir, deputy governor of the Bank of Israel, speaking on Thursday at an online forum sponsored by the Aaron Institute for Economic Policy.
His main concern is about rising levels of debt. "The more the crisis stretches out the more the problem will evolve from a liquidity crisis to an insolvency crisis, and when we reach an insolvency crisis we will need to at some point decide which companies to save and which to let end their business activity. We can try to delay that, but over the course of 2021 we will have to make difficult decisions," Abir said,
He is not the first one to see a debt crisis on the horizon. A lot of policymakers have worried about it. Greece's central bank on Thursday proposed creating a "bad bank" to handle non-performing loans, which at the end of March accounted for more than 37% of total loans outstanding.
Israel is nowhere close to that figure, but Abir's remarks should spark concern because he was one of the leading figures in dealing with the liquidity crisis, including the program the Bank of Israel announced two weeks ago to buy corporate bonds for the first time ever.
Over the last few weeks, the central bank has spoken repeatedly about its commitment to supporting the economy. Governor Amir Yaron all but vowed to ensure that households, business and the government have access to credit. Abir's message is that at some point even cheap credit will not be enough to sustain at least some parts of the business sector.
As someone who has been witness to most of the economic policy making decisions, Abir offers an interesting point of view. He warns about the lack of serious data and the chaotic decision-making in health and economic policy making.
Disorderly deliberations
"I find it difficult to see anything like orderly discussions in a large part of the deliberations," he said. "We need to get back to an organized process, especially if we start discussions about infrastructure and labor market reform …. We have to stop, take time and build orderly programs."
Prof. Omar Moav, who also attended the forum, warned against excluding government experts from policy decisions, as was the case when Prime Minister Benjamin Netanyahu decided on the 6 billion shekel ($1.7 billion) universal grants plan. "Involvement in decision-making was taken away from the Ministry of Finance with the knowledge, consent and cooperation of Finance Minister Yisrael Katz," he said.
The most burning issue facing the government right now is the labor market, where policymakers have struggled to do more than put out fires by, for instance, extending unemployment benefits.
The treasury's chief economist, Shira Greenberg, told the Aaron roundtable that the latest projections show the jobless rate at 10% in the most optimistic scenario and 15% in the worst case at the end of 2020, up from 12.2% in the first half of June. It was only one of a series of treasury forecasts that have been recently downgraded.
The employment grant that Katz is so proud of will provide jobs only from June until October (or July-November for businesses that choose that option), but it's doubtful how many new workers will be hired under it. Every day last week the Employment Service reported that 3,000-4,000 new job seekers had registered with it (before discounting people who unregistered because they had found work).
Katz himself had declared last Wednesday that half the one million workers who had been laid off or put on unpaid leave due to the coronavirus had returned to their jobs. But then he admitted that the trend "changed when the virus returned, when whole sectors [of the economy] were closed down and businesses saw demand begin to fall. They let workers go."
Yisraela Mani, deputy director of the economics department at the Federation of Israeli Chambers of Commerce, said that after the extended jobless benefits were announced many businesses that belong to the Chamber got phone calls from employees on unpaid leave, who under new rules for the pandemic are entitled to unemployment pay, and were due to return to work. "They said they don't want to come back. They prefer to stay on unpaid leave. In this case, we shot ourselves in the foot," she said.
Mani said she believed that the extension was poorly designed, but not everyone agreed with her. Meitav Dash chief economist Alex Zabezhinsky for instance said he believed there would be cases like that, of negative incentives, but not many. "Anyone who says otherwise hasn't tasted the taste of unemployment and ignores the issues of [blows to] self-confidence and self-respect felt by the unemployed," he said.
Prof. Avi Simhon, Netanyahu's economic adviser, defended the universal grant as necessary right now, saying it was the only way to quickly inject money into the economy and restart the engine. But most of the economists who participated in the discussion disagreed. They not only disagreed about the wisdom of showering money on people who don't need it ("It's not efficient and it isn't just," said former Bank of Israel Governor Karnit Flug), but also questioned the point of trying to jump-start the economy just as the government is slowing it down through increasingly onerous lockdown measures.
Gradual exit
Zabezhinsky last week proposed his own economic program. "Encouraging demand in certain sectors won't work until we've lowered the health risk," he warned.
The current crisis is unique in regard to the speed with which it cut into the revenues of so many businesses. That, in turn, caused them to undertake unprecedented cost-cutting steps, for instance, the rapid adoption of remote work.
As a result, he said, "It's likely that even if economic activity recovers quickly, employment will rebound at a slower rate," Zabezhinsky predicted. But the government's current programs do not take this imbalance into account apart from slogans about an "acceleration plan."
How Israel's economy will look after the coronavirus crisis has passed remains unclear. "We need to give priority to sectors that are expected to support economic growth in the coming decade at the expense of old-style investment. For example, it would be better not to allocate much of our green investments to transportation." That is because transportation is expected to undergo great upheavals as more and more work is done from home and more and more self-driving vehicles hit the roads.
Zabezhinsky urged policymakers to steer clear of investing in the sectors most hurt by the coronavirus. "We don't have complete certainty that the virus will disappear, and it's not clear how these sectors will look if the health risk remains with us," he said.
His program focuses on creating a bridge for the businesses and consumers hardest hit by the pandemic to get through the crisis. The government's program takes care of a large part of this group "but it must be supplemented by additional steps to avoid as much as possible the 'contagion effect' caused by the financial problems of business and consumers hurt by the crisis spreading to others who have been hurt less."
To do that, he proposed increasing government loan guarantees to levels offered by other developed economies. That would mean raising the level from 22 billion shekels to 50 billion. Zabezhinsky also recommends letting businesses delay paying things like corporate and value-added tax and payments to the National Insurance Institute (social security). He also proposes stretching out debt repayments not only to banks but to non-bank leaders and expanding the Bank of Israel's low-cost lending to commercial banks to include nonbanks as well.
To deal with the business-debt crisis, he calls for the formation of a fund backed by the government that would buy into bond offerings by companies recycling their debt. "The legacy of the current crisis will likely be a very large number of bankruptcies," he warned.
Divisions over grant
Views were sharply divided over the universal grants program between those who think the government should do whatever is necessary to address the crisis and those who called for prudent spending that takes into account the fiscal ramifications.
Unveiling the plan, Netanyahu said no one could preach to him about fiscal restraint, an apparent reference to his stint as finance minister in 2003-2005. Simhon said that so long as interest rates were so low – they are now 0.62% for 10-year government bonds – that there was no reason why Israel couldn't increase its debt burden.
That is the consensus not just in Israel but around the world. But many, government policymakers take a more cautious view. Treasury chief economist Greenberg hinted at the roundtable that free-spending policies would be looked at with dismay by the international credit rating agencies.
Shaul Meridor, the head of the treasury's budget division, noted: "Ceilings and frameworks are important even during a crisis." If the crisis persists, he said, "We need to store ammunition. I believe that the forecasts for a rise in the ratio of debt to GDP should be sending out warning bells. We need to make sure we're firing out bullets at the right targets and be cautious of unnecessary spending that could tie us down when we need the money later."
The Bank of Israel and its governor, Amir Yaron, have come down on the side of greater spending during the crisis, but Abir himself spoke more cautiously.
"Another crisis will come," Abir said. For that, Israel must lower its debt ratio, which won't be easy if indeed the ratio rises to 80% by the end of this year. "We need to start thinking carefully about every billion shekels we spend. At the start you can hope for the best and spend every which way. The minute you get to 80% or more, every billion counts."
Click the alert icon to follow topics:
ICYMI
Ken Burns' Brilliant 'The U.S. and the Holocaust' Has Only One Problem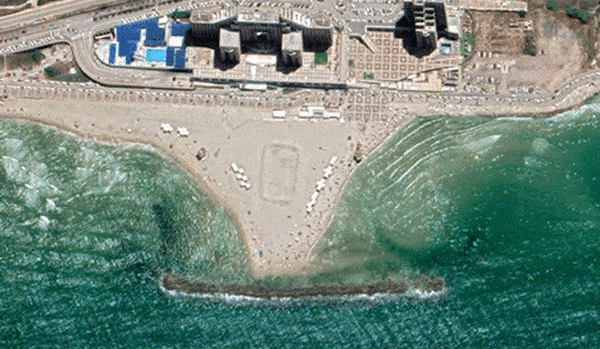 Facing Rapid Rise in Sea Levels, Israel Could Lose Large Parts of Its Coastline by 2050
Lapid to Haaretz: 'I Have Learned to Respect the Left'
The Mossad's Fateful 48 Hours Before the Yom Kippur War
As Israel Reins in Its Cyberarms Industry, an Ex-intel Officer Is Building a New Empire
How the Queen's Death Changes British Jewry's Most Distinctive Prayer