A Seemingly Endless Pandemic Is Pushing Israel's Middle Class Into Poverty
With little or no government support, more Israelis are struggling to make ends meet ■ 'I've always gotten by on my own, but now I have no choice but to ask friends and family for money,' says a woman whose business collapsed
The Kaminsky Family from Kibbutz Manara
Credit: Gil Eliahu
Uri Stern, 49, the divorced father of a 7-year-old girl, is a tour guide who shares his rental apartment in Rehovot with his two dogs. Last March he was preparing for the usual spring surge of foreign tourists when the coronavirus pandemic arrived instead. "I had a lot of reservations, and suddenly they were all canceled," he says.
"To make ends meet I got a job at a garden center, but at some point the owner placed me on unpaid leave," he recalls. Stern began driving a taxi in the Tel Aviv area. "Six or seven other tour guides are in my 'bubble,' working with me. I'm worried I'll lose this job, too. I'm living with uncertainty," he says.
Stern is among the growing ranks of middle-class Israelis who have slid near or into poverty during the coronavirus crisis. They work in industries that face the full brunt of pandemic restrictions. At the same time, they are either ineligible for unemployment benefits or other aid, or cannot survive on what they do receive. After nearly a year, they are at wits' end.
"I'm down to the absolute basics," Stern says. He says that since Rosh Hashanah, in late September, he's been paying for food with vouchers and help from friends and family. "My bank account is empty. You think twice about buying even a pita. I haven't withdrawn cash from an ATM for months, my mother is helping with my child support payments.
"Until recently, I had no problem buying things for my daughter, but now I have to tell her I don't have the money. We were at an ice cream parlor. She wanted a half-scoop of one flavor and a half-scoop of a different one. The worker said it would cost the same as two scoops, and I had to tell [my daughter] to pick just one," Stern says. "These are things I never thought about. Anything that needs fixing, even the simplest things, I think twice, wondering if the expense is justified."
Doron Shamir, 58, of Kibbutz Merom Golan, is married with two children. He and his wife started an outdoor treasure hunt business 18 years ago. Like Stern, in March he was looking forward to the spike in business that usually starts slightly before Passover. But the virus undid his plans as well.
Shamir's business is highly seasonal. Revenue from March and April make up for the shortfall from January and February, creating a good cash flow for subsequent months. During the peak summer season, the business has a monthly turnover of 120,000-150,000 shekels ($37,000-$47,000).
'We didn't sleep well'
"With the pandemic, the [spring] revenue disappeared, and we had no idea what would come next. We didn't sleep well. My wife and I have running expenses for equipment, communications, insurance, developing new products and upgrading old ones, and we had to close down overnight," he says.
"The first months were traumatic. We were in shock. We got the benefits the state paid on time, but it was like a Band-Aid on a cancer patient. It kept our heads above water, but no more than that. We had to change our lives and slash expenses. In March-April we were in survival mode. I went to work in agriculture to cover rent and living expenses," he recounts. Shamir says the mental costs added to the burden. "The psychological damage is often the greatest."
Between the spring and autumn lockdowns, Shamir was able to reopen the business, but he says it wasn't easy. "You can't just go back to routine immediately. It takes time to start up operations and adapt them to the new situation. In June, we examined the situation and made some adaptations. In July and August, we managed, despite everything, to break even, but then we were hit with the second lockdown. Happily, we managed to get ready with some digital products that we launched November 1, otherwise we would have had to shut down. So far, we've lost around 200,000 shekels during the crisis. For a family business, that's a lot of money."
According to Prof. Roni Strier, the head of the University of Haifa's Interdisciplinary Center for the Study of Poverty and Exclusion, the crisis has brought to the fore the problem of middle-class owners of small businesses, who unlike salaried workers are not eligible for social benefits. "This group of people is now walking a tightrope. This is evident in the overall drop in consumer spending, with the main consumers being the middle class," he says.
He cites an analysis by the Bank of Israel, published in July using figures from the Central Bureau of Statistics, that shows people in the third to seventh income deciles, especially in deciles 4 and 5, were most likely to have lost jobs. The monthly salary range in these deciles is 5,500-8,000 shekels. The study also showed that job openings typically filled by middle-class workers fell in March-May 2020 from that period in 2019.
Along with the sharp decline in demand for workers in fields that were severely affected by the pandemic, such as cooks, hotel and restaurant managers, sports and fitness coaches, there was also a steep decline in the demand for office workers; technicians; electronics and communications equipment installers; sales, marketing and PR workers; writers and editors; and financial advisors and math tutors.
More recent figures on the impact of the pandemic on the middle class have not been released, but data on average salaries and professions that have been hit hard give some indication of the situation. A study by the National Insurance Institute in November showed that workers in areas such as art, entertainment and leisure; transportation and storage; and food and hotel services, were more likely to have seen their wages fall than workers in other areas.
Economist Prof. Manuel Trajtenberg claims that the fact that small businesses were hurt during the crisis is an indication that the bar defining what constitutes the middle class has been lowered. "One should take into account the fact that the middle class, mainly the lower part, already suffered from an 'existing condition' due to the high cost of living – this had an impact on the way it was adversely affected by the coronavirus crisis," he says.
A survey by the Israel Democracy Institute from August found that 20 percent of people with independent businesses reported that they had to close down or stop working because of the coronavirus. More than two thirds of them said they had shut down temporarily, with 5.4 percent closing down for good. However, of the 80 percent who reported that they continued to work, half said they were working part-time. That amounts to around 100,000 people not working temporarily or permanently at the time the survey was published.
Trajtenberg says an economic crisis such as the pandemic hits mainly young people and women. In the case of the latter, for many households it's the wives who enable the family to maintain a middle class standard of living. "Women, in the reality we currently live in, usually provide the family's extra income. These are in households with two breadwinners, which constitute the middle class. As soon as they lose one breadwinner, much less two, they are significantly affected."
Up until eight months ago Nofar, 30, and her partner Mor, were in a reasonably good financial situation. Nofar, a self-employed cosmetician, also worked for the travel company FlyBox to supplement her income. Mor was a sous-chef in a Tel Aviv restaurant. Together, they made 20,000 shekels a month, enough for them to save a little. But both were in business sectors brought to a standstill by COVID-19. The first lockdown left them both jobless, forcing them to do whatever they could to survive.
"They forced me, a law-abiding citizen, to take cash and not report it," says Nofar. "I'll continue to do so and put money under the mattress if I have to. We were traumatized, realizing that we could rely only on ourselves. I reopened my business despite the regulations and treated a small number of clients, since there was no money coming in and I needed to buy things at the supermarket and make loan payments. We've paid into the National Insurance Institute [social security] all our lives, but I haven't received anything from them since September.
"After the first lockdown, I thought I'd expand the business and work longer hours so we could repay debts. We worked really hard between the first and second lockdowns. We hardly saw each other. But then the second lockdown arrived. My partner was put on unpaid leave in March, and he did any work he could find. He made deliveries and even worked as a plumber. The thing is, changing careers also costs money, money we don't have now. So, he accepted some help from his father.
"During the first lockdown, we were in despair," she adds. "Suddenly, our income was 60 or 70 percent of what it was previously. We had serious overdrafts, with no ability to lay aside some money and think about the future.
Help from the landlord
"Our landlords made some concessions, but obviously it's not the same for everyone. I got used to being independent and suddenly I need help from my parents for shopping at the supermarket. It's crazy. I'm the most Zionist person, but if I had the opportunity to leave the country, I'd do it."
According to the Paamonim nonprofit organization, which provides free financial counseling and assistance, as well as information and tools for managing finances, more than half of the families that have turned to the organization between April and October were from the middle class, which it defines as deciles four to seven.
"We are usually approached by families in distress, such as families whose credit line at the bank was frozen. Since the onset of the crisis, we've been approached by people who had been making a good living, who've suddenly been hit on the head," says David Kochmeister, the organization's director. "People turning to us now are from a higher socioeconomic status than before. People who are suddenly facing real financial distress."
Ayala Zeitlin, a 36-year-old who lives in the center of Israel, always dreamed of opening an art gallery and giving lessons. On the eve of the pandemic, it looked like her dreams were about to be realized. She had found a location on Tel Aviv's Laskov Street, obtained the required approvals and was ready to open. But the coronavirus brought everything to a halt; today, all that's left of her dreams are a few chairs, two tables and a coffee urn.
"In February, I rented a place with the idea of opening in March. The place was perfect for me, an excellent location on the 'culture' strip between the Cinematheque and Habima Theater. It was relatively small but I had the means to pay for it," Zeitlin says, "The idea was to create something like a community center, something that would let people see art and create art, the latter the level of workshops for groups of 10 people."
When the coronavirus first broke out, Zeitlin said she looked on it as something of a "gift" that would give her more time to sort out some remaining red tape and make plans. "After the [first] lockdown I had a sense that everything would be okay, that we had beaten the coronavirus. I thought everything would now be alright because people would start to come to the gallery. I had a list of teachers ready to give workshops," she says.
"I managed to have two exhibits and they closed down a second time. This time I felt that people were traumatized – the streets were empty. Even after the first exhibit I had started to realize that I have a problem, because it became evident that people were afraid to come in and then came the restrictions of the second lockdown," Zeitlin recalls.
She encountered a fundamental business problem: If she abided by the occupancy restrictions and limited each workshop to four participants, the fees would not cover her overhead and the cost of the teacher. The only solution was to close the gallery, which she did in September, and look for other work.
"The kind of places I had worked in before opening the business, like nursery schools and children's groups, have all shut down," she says. Instead, she picked oranges and relied on money from her closest friends and family. "For the first time in my adult life I'm in a situation where I can't support myself financially. I've always gotten by on my own, but now I have no choice but to ask for money from friends and family – otherwise I'll have no food. I'm staying with some close friends. I've managed to scrape together the monthly rent for the gallery."
Starting over?
But she is skeptical about the future of her business after such a long period of lockdown, restrictions and contagion fears. "The problem is it damages your ability to start up the business anew. You can't begin a business again every few months – it demands money, energy and all kinds of help," Zeitlin says.
Her lease expires in February, and she doesn't plan to renew it. " I feel helpless," she says. "Starting the business took a lot of energy and I invested a lot in it. It's all been swallowed up. There's nothing left in me to save it."
Before the pandemic Liza Kaminsky, 35, and her husband Denis, 47, were renting a home in Kibbutz Manara and had bought land in Kibbutz Lehavot Habashan – both in northern Israel – on which they planned to build a house for their themselves and their three daughters. Liza has an administrative position at Avnei Derech – Milestones for Life, a nonprofit that helps young people on the autism spectrum to lead independent lives. She started a business to help people with interpersonal communication in order to supplement the family income.
The Kaminskys had no reason to fear they wouldn't be able to afford the cost of building their house, but in March Denis was placed on unpaid leave from his job as kitchen manager at a kibbutz on the Golan Heights. Their household income suddenly dropped by more than 30 percent.
"I continued working at the nonprofit, but my business hasn't been operating since March. All the seminars that had been scheduled were canceled. Beyond the issue of the [social-distancing] restrictions, I have to worry about my health and the health of those around me, so I can't hold workshops of 15 or 20 people," Kaminsky says.
Even though Liza held on to her job, the first coronavirus wave was tough on the family. "Denis was called up for reserve duty and I had to continue working so we had to make arrangements for the children," she says. "The only help we were willing to accept was from my parents. We had to continue paying rent and day care fees. While they were willing to help us, and instead of 3,000 shekels the day care took just 1,500, the money we saved had to go toward paying for things while the children stayed at home."
There's no money for even the smallest extras. "You go with the kids to the supermarket and the littlest asks for chocolate and the biggest tells her there's no money," Liza says. "It's hard for me to hear her say it. I've tried to send the message that we have priorities and only buy what's important."
Meanwhile, her job is by no means guaranteed. "The nonprofit I work for is fantastic and their attitude toward me is great, but you can't help feeling on tenterhooks. You end up doing a lot of emotional eating. We're worried we won't be able to cover the construction costs and we'll be in real trouble. We're really fearful. Denis' profession, for instance, is a problem but cooking is the only thing he knows how to do. To change profession at age 47 isn't impossible, but it's hard, especially at a time like this," Liza says.
In spite of everything, however, she remains optimistic. "It's important to me that words like 'poverty' and 'impossible' don't enter the children's vocabulary."
Click the alert icon to follow topics:
ICYMI
Ken Burns' Brilliant 'The U.S. and the Holocaust' Has Only One Problem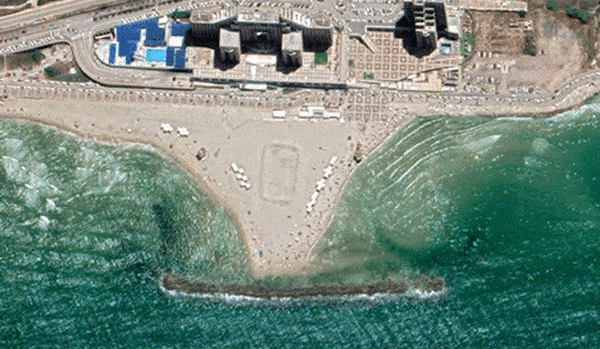 Facing Rapid Rise in Sea Levels, Israel Could Lose Large Parts of Its Coastline by 2050
As Israel Reins in Its Cyberarms Industry, an Ex-intel Officer Is Building a New Empire
How the Queen's Death Changes British Jewry's Most Distinctive Prayer
Chile Community Leaders 'Horrified' by Treatment of Israeli Envoy
Over 120 Countries, but Never Israel: Queen Elizabeth II's Unofficial Boycott