Greener Pastures |
Israel's Indebted Farmers Are Pulling Up Their Roots and Moving Overseas
Long before Startup Nation, agriculture and farming technology were the pride of Israel, but the sector is in distress
Uri Stern, 66, from Sde Warburg, in China.
Credit: אורי שטרן
Ask an Israeli which of the nation's achievements he's proud of, and he'll probably name high-tech and making the desert bloom, a euphemism for farming technology.
No question, Israeli agricultural technology has some stunning achievements, including drip irrigation, the creation of new variations of fruit and vegetables, and world-beating crop and dairy yields. Decades before "Startup Nation," Israeli agritech was reaching remote parts of Asia and Africa.
If any respect remains for Jewish smarts, and admiration or at least ambivalence toward Israel, it isn't because we armed their rulers with cutting-edge war machines, but because representatives of Israeli companies like Tahal and Netafim gave villagers real tools to produce more kilograms of wheat per acre, more tomatoes and melons per vine, and how to harness advanced technology rather than oxen to make their Sisyphean labors more rewarding.
All this still applies, perhaps even more so, but the story of Israeli agritech and exports is no longer the happy one that underlay the export of the Zionist vision of conquering the desert. Israeli agronomists still make magic from Kyrgyzstan to Swaziland, but it turns out that not all go for the "right" reasons. Some are going to escape gargantuan debt, dashed dreams or because aging farmers aren't a hot property in the labor market.
Uri Stern, 66, from Sde Warburg, is an intermediate case. Until 2000 he ran a successful flower and vegetable farm. He exported flowers and plants, from carnations to bulbs, to countries such as the Dominican Republic, a flower power thanks to its comfortable climate. He also sells flowers locally.
Come the late 1990s, Stern's business began to creak. Flower wholesalers that gave credit to European clients by paying their Israeli growers with even longer credit collapsed, causing many an Israeli farm to founder in turn. As the wholesalers fell and reneged on their debt to farmers, the farmers ran up debt in turn, Stern says. The bank agreed to reschedule his debt but he felt that the story of Israeli farming was over, he says.
Stern has spent much of the last 10 years in China. His first project was for the government, and involved integrating technologies such as drip irrigation, and building greenhouses including special ones for nighttime bulbs, tomatoes for canning, and growing corn in the Taklamakan, a sandy desert in Xinjiang that has some oases.
Fondly remembered
When his Foreign Ministry contract expired, Stern went to work for seed company Zeraim Gedera-Syngenta, marketing tomato seeds in Guangxi and Hunan, both relatively impoverished areas. Competition over seeds has since grown, but the Israeli company is fondly remembered for enormously increasing yields, Stern says.
In Shandong, which has saline soil and borderline water quality, his company introduced hot-pepper farming on coconut matting rather than in the ground. Yields were good.
He also worked in Africa: "They brought me over to run a 250-dunam rose farm near the Awash River in Ethiopia. The farm was in poor condition, ... ultimately the river overflowed and flooded the farm, the project was canceled and I left." He didn't like it, anyway, having difficulty witnessing the poverty and the children not being sent to school. "The Chinese are completely different," he says. "Even if they're poor as church mice, illiteracy does not exist." Today he works for a company called Soli Seeds & Agro Projects.
"Making the desert bloom" also involved developing farming in the Arava, the arid valley between the Dead Sea and Eilat. More and more Arava farmers have shifted their attention to the global market. Rafi Negev, 65, abandoned his Arava organic pepper farm in 2014 after a terrible season, and a forecast for another terrible one. He now works at a farm in Indonesia.
"My exporter was straight with me. He said, 'Everything's going to hell.' I talked with my wife and told her, 'That's it, we're closing the farm.' I had taken two loans and mortgaged the house, but after two years I saw we were just sinking deeper," Negev says.
His trouble began when he took the advice of Agrexco, a monopoly in exporting produce from Israel, and, assured that he would have a monopoly, he invested 1.5 million shekels ($420,000) in two huge greenhouses to grow Ramiro peppers. But the promise, never anchored in a signed contract, was broken for the sake of people evacuated from Gush Katif. Meanwhile, demand for organic produce in Europe waned as the financial crisis loomed. Negev had to resort to bank loans.
Ultimately he leased the farm to a company that has since collapsed, and he embarked on a new road. His wife remained in Israel, working for the Education Ministry; he was hired to run a farm in China that belonged to four Chinese businessmen brimming with good intentions who wanted to improve the quality of life in their villages.
They also brimmed with love of Israel, noting that all the buildings had been made using "Jerusalem limestone." It didn't take long for them to realize that the only thing this project would bring them is headaches.
Negev himself told them as much when discovering that every midnight, a truck full of potatoes would sneak off, and when he demanded explanations, he was told he was imagining things. He realized he was not wanted and moved on, to building hothouses for hot peppers in Indonesia. The project should be ending soon, says Negev, who's planning his next move – apparently to India.
Another farmer, 51, who prefers to remain nameless, needed a job for shmitta – the one year out of seven that Jewish farmers are supposed to leave their fields fallow. The shmitta year was the ruin of his Arava farm. Netafim hired him to train farmers growing melons, cucumbers and hydroponic crops (such as basil and other spices) in Vietnam. Projects like that are terrific for Netafim's marketing, as its irrigation equipment can significantly boost yields.
Netafim revolution
Indeed, Netafim's technology revolutionized the agronomists' thinking. "Netafim brought hydroponics to Vietnam," says the source, referring to a way to grow food plants in water, without soil, to which fertilizer is added. The Israelis told the Vietnamese farmers they could boost yields fivefold and tenfold, which made our source nervous – not that the clients would necessarily sue if that proved inaccurate. But it was accurate.
"We met the goals. The company that we did the project for wasn't even prepared logistically for the sharp increase in crops," he laughs.
"The project was an eye-opening experience for the local agronomists involved. One moved to work in France, another bought arable land and invested a large sum, in Vietnamese terms, in growing avocados," he says.
Meanwhile, as yields and crops are improved in Asia, he says, hothouses in the Arava and Lachish region have been abandoned. Farmers at age 45 and 50 find themselves without a livelihood. No one in Israel needed their services, hence their conversion from farmers into agritech exporters.
Arnon Rosenbaum, 40, vice president of business development at Netafim, led a vast Israeli agritech project called Ramthal, the largest irrigation project in the history of Asia, in Baglakot, a city in the Indian state of Karnataka.
Together with the Indian company Mehga, it involved bringing water to 117,000 dunams used by 6,000 farmers. The Netafim drip irrigation systems also supply fertilization, pesticide and other capabilities.
The $60 million project was carried out from 2012 to 2018 and the drip irrigation systems gradually replaced pumping from the Krishna River, an indiscriminating method in which farmers upstream got most of the water.
Among other things, Netafim created a experimental farm for tomatoes, cucumbers, onions and trees, which also taught farming skills – and irrigation methods – locally. No less than 70 people from Netafim, most of them locals who had been trained, operated the irrigation system, which was critical to the project's success. He notes that in several African projects, budgetary constraints prevented Netafim from maintaining the system's operation and the bump in crop yields was less significant.
The factors behind the decline in agricultural exports from Israel are myriad: the weakness of the euro, in which 80% of Israel's agricultural exports are bought, against the shekel; increasing concentration in the distribution and marketing channels; the rapidly rising cost of agricultural inputs; and intensifying competition with emerging markets in the target markets.
Does Israeli agriculture have any future?
Uri Stern thinks it does, in relatively sophisticated niches such as hydroponic agriculture for leaf crops, lettuces and sprouts.
Israeli flower farming faded because it isn't competitive, Stern says: Flowers are being grown in climatic zones that are better suited to these crops, such as Kenya and Ethiopia, where the daily wage is $1, compared to $60-$70 in Israel, he says.
"The same thing happened with the peppers," he says: Spain is Israel's main competitor and it's next door to the European target markets, which want fresh peppers.
Israel hopes to develop Russia and Central Asia as a major alternative market for crops such as vegetables and potatoes, but there's tough competition from Turkey, he says.
He thinks Israel's long-term future for agriculture lies in our neighbors. "In this region we could have an advantage doing projects in countries like Saudi Arabia, Egypt and Jordan," he says. Otherwise, he doesn't see the light.
ICYMI
Ken Burns' Brilliant 'The U.S. and the Holocaust' Has Only One Problem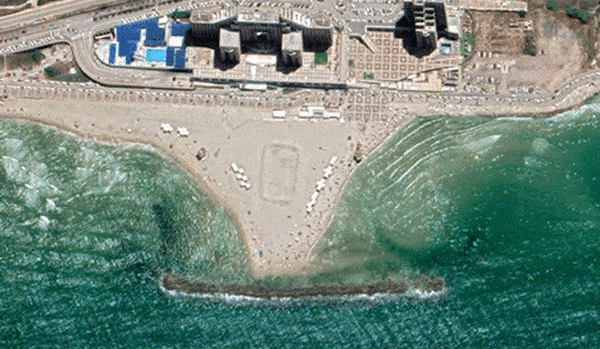 Facing Rapid Rise in Sea Levels, Israel Could Lose Large Parts of Its Coastline by 2050
As Israel Reins in Its Cyberarms Industry, an Ex-intel Officer Is Building a New Empire
How the Queen's Death Changes British Jewry's Most Distinctive Prayer
Chile Community Leaders 'Horrified' by Treatment of Israeli Envoy
Over 120 Countries, but Never Israel: Queen Elizabeth II's Unofficial Boycott