Analysis |
How Israel Aerospace Went From Sky High to Free Fall
Trumps efforts to make American arms makers great again, as well as powerful unions have helped undo one of the countrys biggest firms
FILE PHOTO: Gulfstream business jet
Credit: Bloomberg
On paper, the idea sparkled. Israel Aerospace Industries, maker of smart weapons and systems, would make state-of-the-art executive jets for Americans. It has the know-how and the Americans have the money and the desire, IAI figured.
So, in the 1970s, IAI began to make executive jets. It would hand them bare to Gulfstream, which would accessorize them and sell them to rich people. In 2016, these jets generated 8% of IAIs revenue — but they werent profitable. Over the years the Israeli company lost tens of millions of dollars on Gulfstreams, about 1 million shekels ($292,500) per plane.
IAIs 2016 financial report doesnt disclose the losses specifically on Gulfstreams, but its Business Jets Division lost $20 million that year. (Other divisions were profitable).
In December 2014 State Comptroller Joseph Shapira revealed that IAI had accrued losses of tens of millions of dollars.
Company executives admit IAI loses money on the executive jets and should close the division. It helped depress the companys profits to 1% of sales in 2016 (the last year for which a financial statement exists).
Other Israeli defense companies, such as Rafael Advanced Defense Systems and Elbit Systems, strive to surf the wave, changing with the world. But IAI has floundered in the face of mounting competition from U.S. companies as well as Indias new buy-at-home policies. Its problems were aggravated by the powerful union cowing the management.
>> Israeli drone company at center of sensitive investigation part of Netanyahu's entourage to India <<
Finally, last week IAI management, headed by new chairman Harel Locker, announced a plan to merge the companys three civil divisions into one, for a total of four divisions. The civil division will develop, convert, upgrade, maintain and manufacture aircraft. IAI hopes the streamlining will also end underemployment: dozens of workers hanging around doing nothing while they wait for projects.
In December, CEO Joseph Weiss announced his departure after six years — one day after Nissim Hadas, the CEO of IAI subsidiary Elta Systems. Elta is one of the better IAI group companies. Company sources whisper of additional personnel changes.
Meanwhile, 73% of IAIs sales are military. Why would it keep making planes on which it loses money and pursue other civilian activities such as inspection activities that also operate in the red? One reason is the powerful labor union protecting the roughly 4,000 employees of the civilian divisions.
The civilian operations have been limping for years and will continue to limp, says a former company executive, speaking on the condition of anonymity. It isnt that simple to just shut it down.
One former company vice president, Miki Bar, begs to differ. He argues that IAIs civilian operations have unique know-how. Maintaining planes supported development of drones. Simply pulling the plug on unprofitable divisions might not be strategically right for Israel or for the company, he suggests.
Responsible union
Bar also thinks the union has demonstrated responsibility: There have been no strikes since the days of the Lavi, referring to Israels aborted effort to develop its own fighter jet.
Founded in 1966, the IAU is one of Israels biggest companies, with 14,500 employees. Once associated with cutting-edge Israeli innovation, its become more associated with scandal, involving union and management.
The year 2017 was a lousy one for IAI, with reports about corruption among union leaders. Union officials, including Yair Katz, son of Labor, Social Affairs and Social Services Minister Haim Katz, are suspected of involvement in bribery and extortion and forcing employees to join Likud, the party of Katz Sr. and of Prime Minister Benjamin Netanyahu. They deny the allegations.
The new CEO faces challenges beyond improving efficiency. One of these is U.S. President Donald Trumps efforts to make American arms makers great again.
In Germany, for example, IAI ran into competition from the American company General Atomics when it tried to sell its drones. (The U.S. company sued in a German court, claiming problems with the order for IAIs Heron drones, but lost). The project, which IAI got in collaboration with French company Airbus, was suspended in 2017, following German waffling on a defense budget including funding for leasing the drones. (A year earlier, in mid-2016, German Defense Minister Ursula von der Leyen said the army would lease Heron drones for about $650 million instead of buying Predator B drones from General Atomics or Switzerlands RUAG, prompting protests by both firms, Reuters reported at the time.)
A source, speaking on condition of anonymity, claimed the Americans put a lot of pressure on Germany in favor of General Atomics, a trend that is likely to increase and for which IAI should strategize in the years to come. American companies will fight with everything theyve got, said the source said, adding It changes the whole picture for IAI.
Also, in about five years time, part of the U.S. aid designated for procurement from Israeli defense companies will dry up. Israeli companies have been setting up companies in the United States so the American money can be spent locally, as it were, but so far the extent of these subsidiaries operations seems minor. According to its financial statement for that year, IAIs North American subsidiary lost $8 million in 2016, a year in which the IAI put $29 million into the company as an owners investment.
Another IAI company in the United States is Stark Aerospace, whose operations are not disclosed in the financial statement. Founded in 2007, there were high hopes for Stark, whose gala launch was attended by a senator. But it doesnt appear to be doing much in recent years and sources who know of its activities say Stark has been treading water for years.
India could also become a problem, in that it has become a huge client for IAI, responsible for half its orders. (New Delhi placed $2.5 billion worth of orders from IAI in 2017.) But another Israeli firm, Rafael, showcases the perils of heavy dependence on a single client: It recently admitted that India pulled out of a $500 million contract to buy antitank missiles.
India is also pursuing a made-in-India policy, and new contracts require that IAI invest some of the money it gets in India (mutual procurement). So far, IAI has kept much of its manufacturing at home in Israel, but in the years to come, new contracts with India and the U.S. are likely to involve more manufacturing overseas.
Moral failings
If theres a consensus among people who know IAI, its that its unions overly aggressive tactics have done damage. Led until 2015 by Haim Katz, the union was notorious in the last decade for pressing company employees to join Likud. But the harm runs deeper. The companys pursuit of civilian activity, which is significantly less profitable and in recent years has run in the red, is largely due to the union.
The civilian activitys limping performance should have spurred changes that the company didnt make, says an ex-director. The civilian division has been bleeding for many years and because of the power of the union and the weakness of the management, it wasnt handled. Blame the management, not the union. ... Its all very well to lash out at Haim Katz, but if you let the bully take charge, its a sign that youre a dishrag.
In 2016 IAI did manage to retire 780 employees, though 50 layoffs remain pending: The union claims its overloaded because of the recent corruption scandal and cant handle its end of the process. Some directors however view the staff cutback as just the beginning, ahead of merging the three civilian divisions.
In April 2017, six union leaders at the company were suspended but in September they were brought back, which some directors again viewed as management capitulation to the union. Thats exactly the things the company falls short on, ethics, a company director told Haaretz last week.
When I was on the board, I was a member of the audit committee, and warned about things being done, Ofra Friedman, a former director, says. I thought they shouldnt be done and should be handled hard. Things like expenditures: You scratch my back, Ill scratch yours. I was glad to see that in this corruption affair, the stables were being cleaned up a bit, but when the union people returned, it looked like cause for concern. Its a shame, because IAI is a good company that does amazing things. It hurts to see its good name ruined over these things. Its organizational culture needs improvement.
You dont hear stories like this about IAIs two biggest competitors, Elbit and Rafael, though the second is a government company. Once considered the small fry of Israels defense industries, they have passed IAI in sales.
In 2007, IAIs sales were $1.93 billion and Elbits were $1.88 billion. In 2016, the last year for which there are financial statements, IAIs sales were $2.6 billion and Elbits were $3.1 billion.
Its partly due to Elbits successful foray into drone technology, an area where IAI was a pioneer. Stories are told of fierce fighting between IAI and Elbit over contracts overseas, with company representatives smearing and undermining one another.
Of the three defense giants, Rafael, maker among other things of the Iron Dome antiballistic system, has been growing sales the fastest: by 6.2% from 2007 to 2016, compared with Elbits 5.2% and IAIs relatively measly 3%. The differences are partly due to IAIs lesser efficiency in adapting to changes in the global military market, says Yaki Baranes, partner and division head at the Baker Tilly Strategic Consultancy. Elbit and Rafael got into new areas such as cybersecurity and homeland security, and their adaptation to new markets helped them sustain growth, Baranes says. Both companies created new strategy and executed it efficiently and fast.
Cybersecurity disappointment
As for IAI, In cybersecurity, it was a huge disappointment, one could say a failure, says a former director. The company had accrued a great deal of knowledge even before they called it cybersecurity, but it couldnt translate its abilities into a serious commercial development. Startups can give lessons to the IAI on how to do that.
In a response, IAI said it regrets the use of partial facts, baseless statements by interested parties, personal smears and assumptions that have nothing to do with the reality, which is that the company is experiencing a period of unprecedented achievements.
IAI is still considered Israels biggest technology and military company, supporting 50,000 Israeli households. The company commented that its civilian activity provides national aeronautical infrastructure, on which the military activity relies in many things. The civilian divisions have been given a recently revamped strategy designed to meet the markets needs, the company says, adding that these divisions employ about 4,000 people. Recently approved dramatic change will include a merger into a single aviation division, a plan that had not been ripe for execution in previous years. The company added that its executive jets are best of breed and constitute infrastructure for its military abilities. It added that it does not sell the jets at a loss.
On labor relations, IAI is a business managed by the management headed by the CEO, and only by them. The workers organization is involved in subjects concerning the workers welfare and security. In recent years the CEO has led a firm line of enforcing strict ethical norms throughout the company, at all ranks. The union leaders and other workers suspected of criminal activity were suspended for a long period of time, and are innocent until proven guilty.
It has 10,000 engineers on the payroll and its product range has undergone dramatic change, the company said, qualifying that it cant say much for security reasons but its productivity includes new families of missiles, breakthroughs in drone and air defense, space and massive entry into cybersecurity.
The company says the U.S. remains a key market and says 2017 was a record year, adding, The company is now preparing for the requisite changes following changes in aid financing, to assure that its activity continues to grow.
SUBSCRIBERS JOIN THE CONVERSATION FASTER
Automatic approval of subscriber comments.

NOW: 40% OFF
ICYMI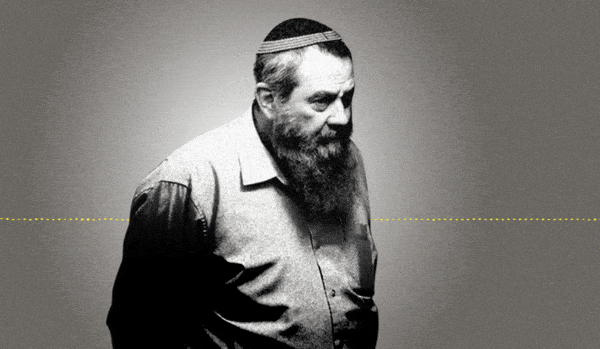 Jewish Law Above All: Recordings Reveal Far-right MK's Plan to Turn Israel Into Theocracy
Why I'm Turning My Back on My Jewish Identity
Down and Out: Why These New Immigrants Ended Up Leaving Israel
The Reality Behind 'The White Lotus' Sex Work Fantasy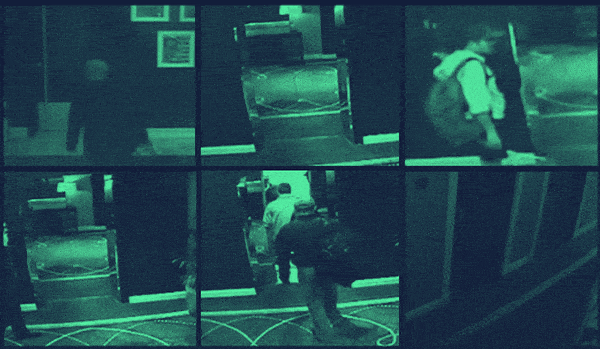 This 'Dystopian' Cyber Firm Could Have Saved Mossad Assassins From Exposure
Comeback Kid: How Netanyahu Took Back Power After 18 Months in Exile