'A Tough Sell, but Israel Can Market Itself Successfully'
Amir Grinstein, a marketing and public policy expert, says steer clear of the Palestinian issue and focus on tech
File photo: Israelis at the Gay Pride Parade in Jerusalem, July, 2016.
Credit: Michal Fattal
Israel has wasted too much time and effort trying to portray itself as the good guy in its conflict with the Palestinians, says Amir Grinstein, an Israeli-born associate professor of marketing at Boston's Northeastern University who specializes in the interface between marketing and society/public policy. Officials are gradually recognizing that Brand Israel is about many additional things, such as high-tech and fine wines. "I don't agree with your policies, but you invented the medical device that saved my mother's life and I appreciate it," is how he sums up the new approach to winning friends.
Israel's problem is branding?
"Of course it's not just that. There is the Israeli-Palestinian conflict, of course. But clearly Israel's image suffers from long-term problems."
Why?
"Over the years, only a small group of politicians and diplomats tried to tell Israel's story, especially based on the Israeli-Palestinian conflict. The dialogue all focused on us being the good guys, the Palestinians being the bad guys and the situation being complicated."
Didn't it work?
"No. We'd tell the world how badly it misunderstands us, that our situation could be logically explained so we're okay.
"Focus groups held in the United States in 2003 asked participants to imagine how they'd feel if they were told to go into an Italian house, and they talked about wine and joy, food and jokes.
"Then comes the question about the Israeli house.
"Suddenly, silence descends, and they describe it as a religious, Orthodox household, not embracing, unpleasant, uninviting, a house they don't want to be in. And that was in 2003, two years after the World Trade Center attacks, which should have helped bolster Israel's stand ... What they describe in the focus groups is that Israel is a masculine army bunker with which nobody would want any association."
Indifference the enemy
The problem is less one of opponents, says Grinstein, and more one of indifference. "Polls in 2008 and 2009, in 13 countries, covered thousands of respondents and found that 16% support the Palestinians, 27% support Israel and 57% don't have an opinion or think both are right. Almost two-thirds is a lot. We tend to think the French are against us, but 75% are on the fence."
In other words, Israel is trying to persuade the world, two-thirds of which couldn't care less, Grinstein concludes. Hence mass marketing in the context of the conflict won't achieve much.
Another U.S. survey, in 2003, found that Brand Israel is perceived as unique, but people neither like nor connect with it. A 2014 BBC survey, asking whether a country has a beneficial or negative effect on the world, ranked Israel as having the most negative impact, after Iran, Venezuela and North Korea, he says.
A new marketing effort, promoted by Ido Aharoni, a former senior official at Israel's consulate in New York, calls for neither ignoring nor focusing on the conflict with the Palestinians while emphasizing other aspects of Israel such as wine, high-tech, entrepreneurship and social-democratic elements.
Did conditions change?
"The target audience changed," Grinstein says, to millennials.
"It is true that they have a more social outlook, they are in favor of the weak and for justice, but they are also more receptive to hearing new things. They aren't locked into old perceptions."
Arguably, technology and social networks created these changes, he says: Anyone can have influence, not just politicians and the media. Once, influence meant interviews with CNN or a column in The New York Times. Today anybody can tweet or post on Facebook. Kids don't even watch CNN, they get their news from Facebook. All this can be used to market a country, by helping to create an emotional bond with the brand, Grinstein explains.
"How can my virtuousness in the Israeli-Palestinian conflict matter to John Smith in Arizona? I need to be in a place where I contribute something to his life," the professor explains.
Such as?
"A visit to Israel, with a good wine en route, a TV show or product made in Israel. The purpose is for John Smith to understand that Israel is a multifaceted brand."
Aharoni set out to rebrand Israel methodically; his project worked with a brand-building company. Their bottom line was "creative energy" — the story of Israel's creativity and positive energy.
"That is what should be told the world, holistically and consistently. The way to do that isn't through big campaigns and billboards, but marketing below the line. You don't shout the message, you work quietly." Yes, that includes through social media and micromarketing,including internet videos and influencing opinion shapers in all sorts of areas, from technology to food to art to lifestyle to environment, says Grinstein.
"They identified 750 people and organizations, fashion experts, architects, wine experts, journalists and all sorts of relevant people, and began to establish contact with them. These people were invited to conferences, were sent materials and were even invited to visit Israel. For example, a Jewish organization sent a football player to Israel from Boston, and he wrote what he saw here in his Facebook account. The concept is to show Israel's normalcy through these visits," says Grinstein.
Next week brings Tel Aviv Pride 2017, the annual celebration of gay, lesbian, bisexual and transgender community. "This is a great example of the duality of brand Israel," says Grinstein. Take Britain, which is heavily critical of Israel, but "sends" the biggest number of people to Tel Aviv Pride every year — at least 5,000.
This is precisely the goal, he explains: You may disagree with Israel, but you appreciate certain things it brings to the table, as in, "I don't agree with your policies, but you invented the medical device that saved my mother's life and I appreciate it."
For years, the world saw Israel not as a multidimensional brand, but as a one-dimensional brand of occupation and conflict. We are still identified with the conflict, but the world has realized we're more than that, he says.
2007 low point
Most Israelis who live abroad feel that Israel's international image has greatly declined since 2007, Grinstein says, but in fact his research shows that Israel's image actually hit rock-bottom after the Second Lebanon War, meaning, in 2007. His findings are that today, in most rankings, Israel's status has been steadily improving.
Also, Tel Aviv, which is a strong sub-brand, has developed tremendously. The same is true of Jerusalem to a certain extent, says Grinstein. The branding of Tel Aviv and Jerusalem also shows the main brand — Israel. Wine exports have been rising, and in all innovation rankings, Israel is in the top 10 to 15. There are also strategic dimensions, such as Israel's joining the Organization for Economic Cooperation and Development and its involvement in the Swiss particle accelerator (CERN) research.
Do we have especially good branding in the United States?
"Israel is one of the most recognized, valued brands in the United States, with the likes of Nike, Coca-Cola and Apple. We're in line with Japan, Canada, Australia, Britain and Germany — the most powerful and advanced countries, in American public opinion."
Is there a "but"?
"There is. When you look at the data, you'd think we're all set in the United States, but a close look shows that the ones who gave the high score are conservatives, adults, whites and less-educated people, who love us the most. We got low marks from liberals, women, the more-educated, college students and nonwhites. Strategically, this is bad for Israel."
Let's discuss the real problem, which isn't propaganda, it's policy.
"This is a major dilemma in marketing. Any marketing effort can only go so far. The efforts can only bear fruit in the long run if the product is good. In my opinion, the product called Israel needs to make a genuine, sincere effort to resolve the conflict. If it isn't resolved, or at least it becomes clear that people are trying to solve it, the marketing will begin to be perceived as insincere.
"I believe in this work, but ultimately, if we do not make a political effort, it is not certain that in the future it will be possible to 'sell' the brand Israel successfully."
ICYMI
The Artist Who Survived Auschwitz Thought Israel Was 'Worse Than the Concentration Camp'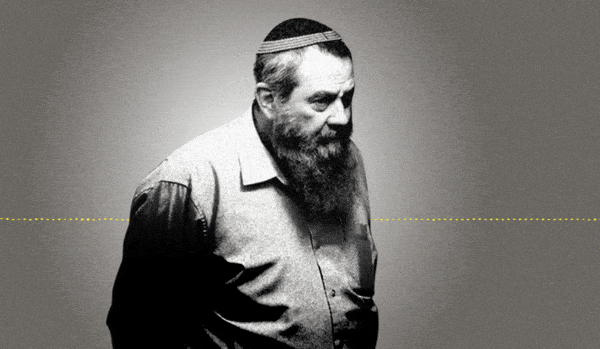 Jewish Law Above All: Recordings Reveal Far-right MK's Plan to Turn Israel Into Theocracy
Why I'm Turning My Back on My Jewish Identity
Down and Out: Why These New Immigrants Ended Up Leaving Israel
The Reality Behind 'The White Lotus' Sex Work Fantasy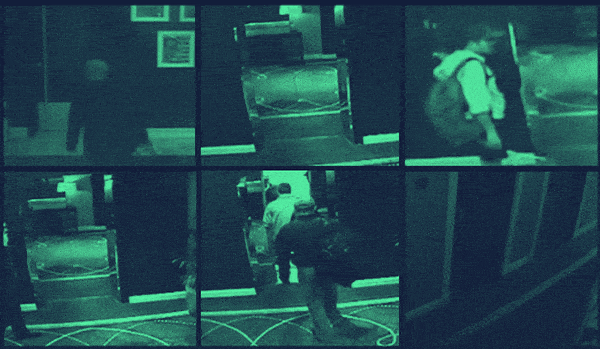 This 'Dystopian' Cyber Firm Could Have Saved Mossad Assassins From Exposure