Parenting Among ultra-Orthodox Israelis No Longer So Black and White
Following the deaths of two spiritual mentors and with women increasingly finding rewarding jobs, the ultra-Orthodox community is having to learn new ways of bringing up baby (and the other 5.7 children).
Ultra-Orthodox Jews relax during the Passover holiday, in the Jerusalem.
Credit: Olivier Fitoussi
The parents were extremely concerned. They told parenting coach Tzira Deutsch that their son had started wearing black jeans instead of the black cloth trousers typical of yeshiva boys. "They were devastated by this," related Deutsch. "For them, it was the first step on a slippery slope. Next he wouldn't want to go to yeshiva. And if he drops out of yeshiva, it will diminish his siblings' chances of good marriage matches, because it means the parents didn't bring him up right."
Ultra-Orthodox (or Haredi) parents aren't just dealing with their errant kids but with the whole community, noted Deutsch.
Parenting is a supreme value in ultra-Orthodox circles. It is an ideology in and of itself, not only because of the mitzvah to be fruitful and multiply, but because Haredim feel it is their duty to perpetuate study.
"They don't have a family just to check the box," said Haredi journalist Tali Farkash – it's the center of their lives. Having family outstrips the significance of anything else, including work.
Deutsch herself has eight children and had some trouble with the eldest ones, which led her to learn and become a teacher of the "Schafer method" – based on the psychological tenets of Alfred Adler. "When I told my grandmother I was going to teach parenting, she asked what you learn there and why one has to learn to bring up children, which comes naturally," she said. "But today, parents feel less sure of their authority and they have to learn it – including in the Haredi community."
The parental insecurity felt by Haredi parents stems from a broader problem: the weakening of rabbinical authority following the demise of rabbis Yosef Shalom Elyashiv and Ovadia Yosef. Following their deaths, the Haredi community has no spiritual mentor who everybody follows and obeys. "Suddenly, parents have to think for themselves," said Dvora Wagner, who studied ultra-Orthodox fathers for her doctorate at Bar-Ilan University. Before, the rabbis would tell the parents which schools to choose and whether brothers and sisters could share a room. But now there's nobody to ask, so they go to parenting class.
Another reason the ultra-Orthodox are consulting experts is the change in the way Haredi women work. In the past, they would work in teaching. In the last 10 years, though, they have crossed over into law, software design, architecture, etc. Secular mothers are well aware of the conflict arising between a career and parenting, but now it's reached their ultra-Orthodox sisters, too.
They want self-expression in their career and feel that satisfaction from parenting isn't enough, said Farkash. They have two jobs – mother and profession – so the men are having to become more involved in bringing up the kids. Torah scholars leave their studies at noon, pick up the kids and spend time with them until mom returns from work, when they go back to the study benches.
The fathers know they have to do this if the mother is working, said Wagner. It isn't about feminist ideology or equality in the marriage – it's all about the utmost priority, which is studying Torah. For the father to do that, the mother has to work and, if so, he has to help with bringing up the children. "He might cook and tell them about kashrut laws," she said.
When baby runs the roost
The ultra-Orthodox community has several sects, each with its own norms. A "Lithuanian" family will be different from a Hasidic family, which will be different from a Sephardi one, etc. But there are some general lines to be drawn.
The Haredi family is hierarchical, with parents on top; it's not unlike the Jewish hierarchy in which God dominates and the Jews follow without asking superfluous questions, explained Deutsch. But as parental authority has weakened, so has the hierarchy. "Now, when a baby is born they say, 'Welcome, king,' and the whole house adapts itself to him. He runs the show," she said. "Haredi mothers tell me the son comes home, throws his coat on the floor and it doesn't help to talk to him or punish him – he won't put it away. I ask if the son would dare take a fleishig bowl and eat cornflakes with milk out of it. They say no, of course not, that is forbidden. So why should there be doubt in other areas? What's the difference? When it comes to mitzvahs, there is no question – and obviously I have the authority to require the child to obey me. There is a divine command, and never mind what the age of the child is, he has to obey. You're not supposed to adapt yourself to the child, on the contrary."
Birthrates in the ultra-Orthodox world have been declining, mainly because women are working more, but we're still talking about 6.7 children per family (on average). For all his demonstrative ways, the Haredi child isn't the only star of the show; he's more part of a well-oiled machine. And Haredi children are definitely expected to help in the home – from setting the table to playing with the little 'uns and walking them to school. It's not just helping, it's preparing for their own adulthood and parenthood.
"My daughters run my home," said Deutsch, adding that "they do everything but cook. My big girl, 17, says she's not afraid of marriage; she's ready for everything.
"Some parents are afraid to burden the child, but I see it as a gift," Deutsch continued. "I enable the child to take responsibility for a certain subject in the house, and he gains from that.
"Moreover, helping with the other kids in the house is a privilege: empowering the greater family is better than personal empowerment."
Just as children have rights, they should also have duties, noted Farkash: A child knows he has to contribute, and learns to be part of a group, to share, to deal with others. There is a lot of power in that, she said. "On the other hand, sometimes I see 9-year-old girls walking home from the grocery with bags, or supervising their little siblings at play in the afternoon, and I feel it's being overdone, it shouldn't be that way. Sometimes, because of the sheer number of children, some get tasks not suitable for their age."
Shira (not her real name) works in high-tech and says her kids know where the buck stops – and it isn't with them. As a teen she helped with the small children, but never thought she was the adult in charge, she says; her parents were. Nine-year-old babysitters are part of the ecosystem of an ultra-Orthodox family, but there are parents – "and in Haredi society, parents are parents, not your best friends."
In her family, respect for the parents was demonstrated: "When my father came into the room, my brother would rise to his feet. He didn't address our father in the second person but the third. When we sat down to eat, the children didn't start before the parents."
That hierarchical respect also applied to school, where Haredi teachers were never called by their first names. Working in the secular world, she misses the hierarchy, Shira added.
Of course, the rigid hierarchy can create other difficulties, such as a reluctance to divulge cases of sexual assault, she admitted.
Burnt-out grandparents
One intriguing difference between the Haredi and secular world is the role of grandparents. In the secular world, they may well help with the kids, diapering them and babysitting, and so on. In the ultra-Orthodox world, though, they may not be actually through with the child-rearing stage themselves and can't help.
Or they find themselves with their own tiny children and their children's tiny children: in short, the Haredi grandparent may be a burned-out wreck. But their kids may not appreciate that they're wrung out, and friction can arise that grandma and grandpa don't "help enough."
Another difference is that secular children know how to upload videos to YouTube pretty much from when they can walk, while ultra-Orthodox children are more likely to read books and be playing in the street. Haredi parents try to keep the children away from technology even if they themselves are exposed to it. They may have internet connectivity at home for work, but undesirable content will be filtered.
However, while secular children learn a great deal from television and the internet, ultra-Orthodox parents themselves have to teach their children things beyond school by other means, says Dina, 31, a Hasidic Jew.
Values in ultra-Orthodox schools differ, too: modesty, love of learning, compassion, contributing to the family and community, etc. Individualism and competitiveness, so common in secular circles, are practically anathema to the ultra-Orthodox.
Basically, the Haredi parent is terrified that their child will go to the secular dogs – watching mainstream movies, running around malls, wearing improper clothing (like black jeans) – and that small sins will pile up to the point where the child leaves the faith. The secular equivalent might be a child who becomes addicted to drugs.
"It's a stain on the whole family," Deutsch explained. "I had a woman customer whose son divorced and left the faith, and the second one started playing around. She was shattered and couldn't leave the house for three months."
Click the alert icon to follow topics:
ICYMI
Ken Burns' Brilliant 'The U.S. and the Holocaust' Has Only One Problem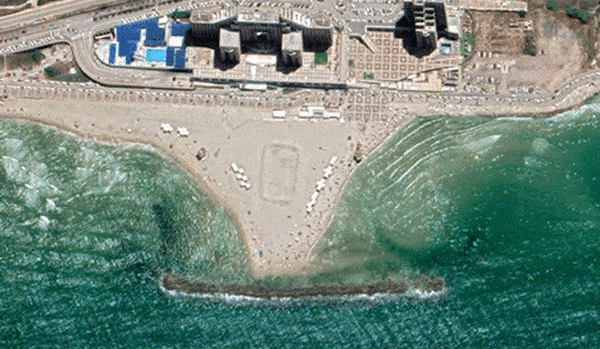 Facing Rapid Rise in Sea Levels, Israel Could Lose Large Parts of Its Coastline by 2050
As Israel Reins in Its Cyberarms Industry, an Ex-intel Officer Is Building a New Empire
How the Queen's Death Changes British Jewry's Most Distinctive Prayer
Chile Community Leaders 'Horrified' by Treatment of Israeli Envoy
Over 120 Countries, but Never Israel: Queen Elizabeth II's Unofficial Boycott