Extra Space in a Little Place: Decorators in Israel Get the Most Out of a Compact Apartment
Small apartments have proliferated in recent years, and that calls for a completely different approach. The solutions are in better design and innovative furniture concepts.
A table for 10, or for two, or for coffee: How one piece of furniture can maximize space in an apartment where it comes as a premium.
Credit: Punto Zero
A few years ago, Claire Benchouchane decided to leave Netanya, where she had lived since moving to Israel from France in 2011, and to move to Tel Aviv. Since she lives alone, she bought a small apartment of 2.5 rooms, 58 square meters in size, on Sheinkin Street. She likes many things about it, especially its central location. But its compact size bothers her.
"I needed a spacious living room to host relatives and friends for dinner," she says. "And my son visit on weekends, so I had to take that into account when I planned the apartment."
Anyone who downsizes has to first of all replace all their larger-home furniture. A 50-inch television, for instance, is simply too big for a three-meter-wide living room.
Benchouchane decided to buy versatile furniture that fulfills more than one function. The sofa opens out into a double bed where her son can sleep when he visits. Since the kitchen and living room form one open space, a breakfast nook would have blocked the living room; instead, she installed a narrow counter that can unfold into a table. In the 12-square-meter bedroom, she installed a double bed that folds up against the wall and can be pulled open when needed.
"All the furniture is very comfortable, and at the touch of a button, the house becomes tidy and roomy," she said. "It makes the apartment look very big."
Convertible furniture is just one of several ways to cope with small homes, or even with larger homes where the rooms are small, which is a common problem in many of the newer Israeli apartment buildings. Under the law, the minimum size for a room is eight square meters; anything smaller is considered half a room.
"Legally, contractors have no reason to build larger rooms," says Dr. Eli Mizrahi, a senior lecturer at the Israeli Building Center's Ultima school of design.
"Moreover, buyers focus most of their attention on the public spaces, so they build apartments mainly around the question of how big the living room and kitchen are, not how big the bedrooms are. Finally, because every child gets their own room nowadays, you need more rooms in the apartment – and therefore, each room will be smaller."
Feeling of claustrophobia
Even in older homes, rooms are often relatively small, he says. That means it's hard for owners to fit in everything the room needs, "and it also sometimes creates a feeling of claustrophobia."
Interior designer Shimrit Kaufman says she often encounters this problem among older people moving out of large homes in the suburbs for smaller places downtown, and sometimes even among young people "who want to stay downtown, and are therefore forced to make do with a small apartment."
To maximize space, Kaufman says, buyers should lean toward light-colored paint, though darker colors are also possible with the right lighting. In addition, it's important to use light, modern materials, like glass and nickel, and light fabrics, like silk or linen, rather than heavy ones like velvet.
Revital Hod Yenni and Alona Yehiely, owners of the interior design studio ARococo, also recommend glass rather than silicates or bricks for smaller rooms. Mirrors also create an illusion of space, they said, as does proper lighting.
"It's important to pay attention to flooring," says Yenni. "Once, people thought that smaller tiles created a feeling of greater space, but it isn't true. It's better to put in large tiles, ones that don't need grout in between, to create the feeling of a large space."
Lighting also matters. In addition to natural light from windows, Hod Yenni and Yehiely recommend peripheral lighting, and sometimes also light fixtures on the walls that shine upward, thereby making the ceiling look higher. Anyone decorating a small space should check with a lighting consultant to ensure that the size and placement of fixtures suits the room's size and furnishings, they said.
Room design is especially important in small rooms. Furniture designer Ben-Zvi Ifrach offers a few rules of thumb. For living rooms, the first rule is to put the main wall furnishing – the bookcase or television set – "far from the entrance, so that these objects won't weigh down the space."
Secondly, the sitting area should face the center of the room, not the walls. Thirdly, tall furniture should be farther away from the center, while lower furniture can be placed toward the middle of the room.
"Another important principle is to make the hallways a part of the total space," he says. "For instance, by laying a carpet that goes beyond the defined limits of the living room, so as to open other parts of the house to the eye and increase the feeling of space."
The same principles apply to bedrooms, Ifrach says. "Instead of putting the wardrobe opposite the doorway – which closes off the space – it's better to put it next to the doorway."
"In small spaces, it's important to maintain unity and minimalism," he adds. "For instance, by putting two identical chests of drawers beside the bed." If there's a window behind the bed, he recommends hanging a curtain. And if possible, he recommends a loft bed, "to create more space beneath it."
Hod Yenni and Yehiely also like loft beds, and suggest using the space beneath them to store linens. But they don't recommend hanging the television on the wall, which they say weighs down a small room. If that's the only option, they suggest using your computer screen as a TV instead.
With regard to wardrobes, they recommend buying one that reaches the ceiling and has sliding doors, to minimize the amount of space it takes up.
Gil Katz, marketing manager of the Zedka cupboard company, says that nowadays, wardrobes with sliding doors have the tracks at the top rather than the bottom, because floor-level tracks made cleaning hard and also usually started to squeak after a while.
Moreover, he notes, wardrobes these days come with a variety of ways to open them, up to and including remote controls that enable you to choose your clothes while lying on the bed.
To create a feeling of space, Katz suggests choosing a white or neutral-colored wardrobe. He also suggested painting horizontal stripes on the front of the wardrobe, which creates a feeling of greater space.
Versatile furniture saves space
In a small bedroom, the experts recommend reducing the standard furnishings – bed, wardrobe and desk – from three to two by choosing one piece of furniture to serves two of these functions. For instance, there are wardrobes containing beds that open out at night, or desks that convert into beds. "When you find solutions like these, which aren't complicated to operate, you maximize your space," Kaufman says.
Versatile furnishings are a specialty of Milano Smart Living. The company makes smart furniture, like a coffee table that opens out into a dining room table at the touch of a button, a wall-mounted bed that opens out with a light tug, or chairs that fold up to just three centimeters wide, making them easy to store in a cupboard.
But none of Milano's products are inexpensive. A narrow counter that opens out into a table, for instance, starts at a price of 10,000 shekels ($2,600), while a sofa that opens into a double bed starts at 9,000 shekels.
The challenge of furnishing small spaces also applies to kitchens, which nowadays contain many more appliances. A cluttered kitchen can make an already small space look even smaller. Therefore, the experts recommend storing small appliances when they aren't in use, rather than leaving them out on the counter.
Leicht, a kitchen design company represented in Israel by 4 Nagarim, makes products designed to avoid clutter in smaller kitchens. They market doors that hide the mixer and coffee maker and cupboards with two sets of shelves – one of which can be pulled out. The company also makes an island for the sink and stove to create more counter space.
And what about tiny bathrooms, which must somehow still include a toilet, shower and sink?
Gali Oron Ben Haim, director of marketing for Hamat, a maker of bathroom and kitchen accessories, says that nowadays, there are solutions to this problem.
For instance, you can buy a smaller toilet, one that's only 48 centimeters deep instead of 52, or a cupboard with a built-in sink to provide greater storage capacity without taking up extra space. She also recommends giving up a bathtub and making do with a stand-up shower, whose size and design can be chosen to match the available space.
"Today, the customer can choose the smallest details of the shower, including the kinds of hinges, the type of glass and its thickness," says Ben Haim.
"It's also possible to choose what kind of door it will have – sliding, opening in either direction, and others – so that it won't occupy too much space. One decorative solution that helps create a feeling of space is a shower wall that's transparent on the inside but mirrored on the outside."
Click the alert icon to follow topics:
ICYMI
The Artist Who Survived Auschwitz Thought Israel Was 'Worse Than the Concentration Camp'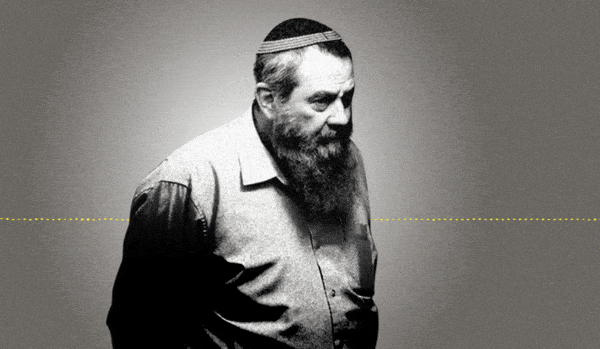 Jewish Law Above All: Recordings Reveal Far-right MK's Plan to Turn Israel Into Theocracy
Why I'm Turning My Back on My Jewish Identity
Down and Out: Why These New Immigrants Ended Up Leaving Israel
The Reality Behind 'The White Lotus' Sex Work Fantasy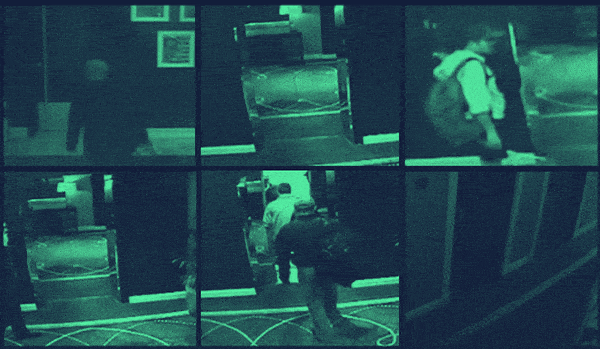 This 'Dystopian' Cyber Firm Could Have Saved Mossad Assassins From Exposure