The School Principal Who Learned How to Succeed the Hard Way
Michael Ben Sheetrit had a hardscrabble childhood. He eventually realized that you can't rely on the government or social justice, but must seize the day by pursuing education.
Michael Ben Sheetrit: Education is the only way to escape poverty.
Credit: David Bachar
Michael Ben Sheetrit should have been a classic example of how inequality is perpetuated in Israeli society. His mother earned a pittance as a nurse and factory worker, while his father didn't work. His family of 13 lived off a monthly allowance from the government's National Insurance Institute, which was far too minuscule to lift them above the poverty line. "The apartments we lived in were usually Amidar [public housing], three rooms," he recalls in an interview with TheMarker. "Sometimes they would cut off our electricity or water because of late payments."
Of Moroccan descent, Ben Sheetrit was told early on he had no reason to stay in school or pursue higher education. But in his early twenties, he gradually came to realize the potential within him. Today, at 45, he is principal of the Branco Weiss High School for at-risk children in the central Israel city of Modi'in.
The lesson he has learned, and tries to teach his students, is somewhat out of sync with what social activists say: He puts the onus for escaping poverty on individuals and has little patience for those who say the system has to be reformed before anything can change. "Our brain is the most important factor. We have unlimited abilities – the question is whether you receive support, if you belong to a group that pushes you," he says.
The poverty was bad enough, but Ben Sheetrit's prospects were made even worse when his parents sent him, at age 12, to the ultra-Orthodox Itri yeshiva in Jerusalem, where he remained for three years until he decided he no longer wanted to be religious. "I went to a religious high school in Beit Shemesh, but suffered an enormous knowledge gap," he recalls. "In the Haredi framework, I learned only religious studies. In school, they said I wasn't capable of much, and the truth is it didn't bother anyone. No one was interested in me. They pushed me to study engineering. I survived six months until the principal called my mother and told her, 'Your child is smart but it's a waste of time – let him go out to work.'
At 16 he started to work in a garage in Beit Shemesh. Later, he took jobs at a video store, pool hall and restaurants, and trained to be a barber. Ben Sheetrit says he got into trouble with the police and had a criminal record (he won't say what for), but ultimately was given an opportunity to enlist in the Israel Defense Forces as part of a special program for disadvantaged youth.
This was the beginning of Ben Sheetrit's turnaround, although he didn't know it at the time. By his own admission he had "problems adjusting," and wound up in jail early on in his army service.
"I wanted to leave the army; I gave up," he recounts. "But I had a commander who didn't give up on me, and she told me she would do everything so I could finish my course. She was the first person who gave me a chance in life," he says.
"Many years later we met by accident here in Modi'in, where she's a high school principal. We're still in touch today. She made me feel I was worth something, and it came just at a crucial moment – because if I hadn't stayed in the army it's clear I would have returned to crime, and the feeling that I wasn't worth anything and would never achieve anything."
Ben Sheetrit ended up as a truck driver in the army. Even though it was a long and arduous process to rid himself of his bad habits and behavior, he finished his full tour of duty. He says the experience taught him he could actually finish something and exist within a framework. At 21, he started working as a driver for Elite, delivering coffee and chocolate, and four years later met the woman who would become his wife.
She was of Ashkenazi descent and from the Tal Shahar moshav. "She grew up in a completely different world," says Ben Sheetrit. "A 15-minute drive from Beit Shemesh, but a huge distance in terms of lifestyle and approach. After three months, we moved in together on the moshav and suddenly I saw something different in life. And then came the big change."
He met her best friend on the moshav, who was married to a bank manager in Beit Shemesh. Ben Sheetrit discovered that the friend's husband, who was only a few years older than him, had grown up in a poor neighborhood in Netanya.
"The difference is that his parents placed an emphasis on his studies, and made sure he had a matriculation certificate [bagrut] and would go to college. I looked at him and understood that I could be like him if I studied as well. One day, when I was 25, I was coming back from work and saw a sign for Achva Academic College. I drove there in my truck and asked if they had bagrut study programs. They said all I needed was a checkbook and an ID card. It took 18 months, and I came out with a full bagrut [certificate] with honors." Ben Sheetrit is the only one of the 11 siblings who graduated from high school.
He received a scholarship from then-Education Minister Zevulon Hammer, graduated with a BA (Hons) in history, and went on to teach at Ben-Gurion University of the Negev, Be'er Sheva, and Achva College. "My life changed – from a truck driver with nine years of schooling to a university lecturer at age 30," he says.
"And then I decided to work with at-risk children. I came to the high school in Modi'in and started working as a teacher and homeroom teacher. I picked students who were not functioning properly and opened the first class 10 years ago. I had a principal who recognized that I connected with them. It was a great success, and after that I moved to run such classes in all of Modi'in's schools. The city had only just started dealing with youths who were getting lost. Six years ago, I opened the Branco Weiss school for at-risk youth – for students who drop out of the normal frameworks in other schools.
Why do they drop out?
"It's always connected to the parents. I was an at-risk youth because of my socioeconomic background, and here there are at-risk youth because of broken homes, physical and mental abuse, and a big experience of failure – after which you must build a new self-image. They go through an empowering experience with us."
Tell us a little about your school.
"We are considered an outstanding school on a national level, with 80% of our students receiving a full bagrut. The average for a school like ours is 30%. We have a 100% rate of enlistment in the army, and in significant positions. One of our graduates just finished officer training. We have major achievements in ethics and social education, students volunteer in municipal frameworks, mentor children, volunteer in a club for mentally challenged children. We also have music and theater groups operating on a high level."
Ben Sheetrit says the kids he mentors are not difficult but do experience difficulties. "Inside, there's a soft and damaged soul that can be boosted and given hope," he believes. "It's obvious that a child who looks ahead and sees no hope will cause trouble borne from despair. The vast majority of children here are children with serious learning problems. But they're brave in dealing with the problems."
Until two years ago, Ben Sheetrit's personal story was not talked about at the school. Now, though, he takes the 12th-graders aside and gives them a personal talk that includes his own life story, and his insights.
"More than anything else, the way to escape low socioeconomic status is to give your children an education – more than anything else," he reiterates. "Education is the best tool to escape poverty. Immigrants from the former Soviet Union, will live two families to a home and work in low-paying jobs, see study and after-school enrichment classes as sacrosanct. We must not absolve the child and family of personal responsibility – it's impossible to wait for social justice. My son shouldn't have to pay the price until the country is fair."
He uses his own story as an example. "In order to pay for my bachelor's degree, I would wake up at 2 A.M., take the neighbor's truck, fill it with coriander, mint and parsley, and drive to distribute it in the Mahane Yehuda market [in Jerusalem]. At 7 A.M. I would return to the moshav, shower and go to university. Twice a week I cleaned homes. I would clean the sports hall of the moshav's elementary school. On weekends I would stand guard all night. Until the country is more just and equal, people need to take responsibility for their own lives."
What do you want to do when you grow up?
"My dream is to turn what I've done in life into a system that will lead many people on the same path. A life-skills program for weaker groups – that's what I want to lead. To make them succeed, despite the lack of support offered by the state. My way of life – to do everything in order to succeed – led me in recent years to start running. I run marathons and ultra-marathons; I have already run 70 kilometers (43 miles) and 100 kilometers. It's really a simulation of life."
Click the alert icon to follow topics:
ICYMI
Ken Burns' Brilliant 'The U.S. and the Holocaust' Has Only One Problem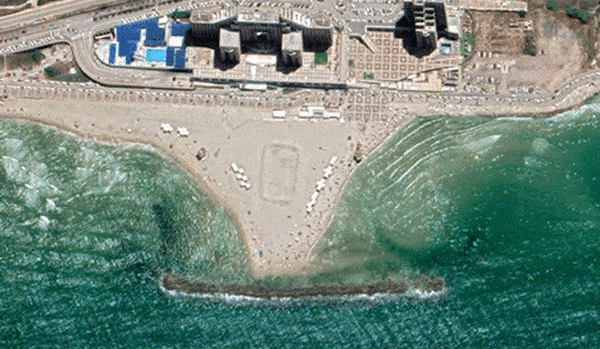 Facing Rapid Rise in Sea Levels, Israel Could Lose Large Parts of Its Coastline by 2050
As Israel Reins in Its Cyberarms Industry, an Ex-intel Officer Is Building a New Empire
How the Queen's Death Changes British Jewry's Most Distinctive Prayer
Chile Community Leaders 'Horrified' by Treatment of Israeli Envoy
Over 120 Countries, but Never Israel: Queen Elizabeth II's Unofficial Boycott