Teach Your 2-year-olds Math and the Future Is Theirs
It's not yet clear whether the burgeoning education industry for tots really helps anyone but their parents.
Babies at the Dyada enrichment program for small children, November 2015.
Credit: Tomer Appelbaum
Not very surprisingly, it's big in New York: parents making sure their 2-year-olds learn more than just throwing blocks around. Well, as goes New York, so goes Tel Aviv, but let's start with the U.S. example.
The New York Times tackled the subject more than four years ago. The paper talked about Kumon, a company with its roots in Japan that provides math, reading and other private enrichment programs. Kumon says it has over 4 million students in 49 countries and is the world's biggest math and reading enrichment program.
With Kumon you can find 2-year-olds being asked to identify numbers such as 43 and 12 — and write them. A 3-year-old is having trouble scrawling a 12, so her teacher gently chimes in: "Is that how we write a 12? .... This is a sloppy 12. Go ahead: a one and a two. Smaller. Much better."
When they start working on 13, the girl rebels a bit. Her instructor, who figures out how to encourage her young client, tells her: "Come on, you can do it. You'll get an extra sticker if you can do a perfect 13."
In Israel, there are lots of such classes for preschoolers. If in the past parents made do with after-school activities that provided an hour or so of fun, today many of these classes focus on cognitive development, motor skills and learning.
The prices match the promises; the tariff is much more than a local community center would dream of asking. But demand is only growing.
According to The New York Times article, research shows that such programs do little for small children; they can learn arithmetic just as well, if not better, from pots and pans on the kitchen floor.
The growth of such centers is based on a desire to prepare children for the competitive world outside. It's fed by parents' fears that they don't have the tools to provide this edge.
In Rishon Letzion outside Tel Aviv, Boris Zilberstein is the chief executive of BZI Education, which offers courses to develop skills such as math prowess, logic and spatial thinking. The students are 2 and 3; Zilberstein says the youngest is 1 year and 10 months old.
"A completely different approach is practiced here that lets you work with very small children. The structure of the class is planned; we know exactly how many children can be in a group, and we don't exceed that," Zilberstein says.
"For example, according to our method, there is no possibility for a class of eight children 2 years old with one teacher. There are only six children."
Zilberstein says his method is very detailed; for example, exactly how many problems must be on a page of homework and how to help the tots reach the answers.
"There are a lot of books and workbooks in these areas, and they're not always appropriate," he says. "You need to know exactly how to reach those ages."
Worthy of the SAT
In New York parents pay from $200 to $330 a month for twice-a-week sessions up to an hour. In Israel, parents pay 420 shekels ($108) to 450 shekels a month for twice-weekly 45-minute sessions.
In class, the children play thinking games and use tools developed by Zilberstein, who says very few tools are available for the littlest ones. As a result, his company develops most of its material itself.
The sessions do not include the parents, though needy children can have mom or dad sit with them for the first three weeks of the program. So how does BZI teach such small children such complex topics?
"Mathematics is identification; understanding quantities. Logic works on understanding rules. The result is that a child at age 3, after a year and a half with us, can solve logic problems from the psychometric exams" for acceptance into college, Zilberstein says.
"Kindergarten children, all of them without exception, are capable of solving questions from the psychometric exam at the end of a year studying with us."
BZI has two centers, in Tel Aviv and Rishon. He says the parents come from a wide variety of backgrounds; some are the children of teachers. The company has 30 students, and after 13 years Zilberstein says things have changed — with the growing demand, his new Tel Aviv branch even has a waiting list.
Experts don't object to such classes for very young children. Zeala Meinrath, the head of the parenting and family department at Kibbutzim College, says children have a wonderful ability to learn, whether it's music, a language or anything else. After all, at age 2 they know how to use an iPad — and they never learned that in class.
There's no question about children's ability to absorb information, but to understand the issue you have to know what gets the parents to pay so dearly for the special classes, says Meinrath. One reason is that these parents are consumers of everything that "research proves," she says.
Pangs of conscience
The people who sell the programs for preschoolers know how to use the right wording, Meinrath says. "A parent sees a publication that includes the words 'it's important for development' and 'a toolbox for treating cases such as,' and that's enough for them," she adds.
"From that moment it's mandatory because all the other children go. And because it's significant for development — and no one wants to prevent their child from developing."
The parent's pangs of conscience are key.
"Mother tell themselves: I work a lot, I'm not at home, I barely manage to give the kid time. So I'll take him to a good class and at least I'll know he received added value; he didn't just watch television with the babysitter," Meinrath says.
"The industries that deal with child development are flourishing because they tap the audience that has lost its intuition and is seeking the way. And they know how to provide the message — that if you're not there, it will harm your child."
Karate, English, logical thinking and yoga; it seems that just as with adults, the preschool classes are wrapped in spin.
Gila Ronel, the founder and educational director of Dyada, a chain of pregnancy, birth, parenting and child centers, offers a range of programs for infants and toddlers. She says the classes' fancy names are designed to link the customer's needs to what the classes offer.
"If a child doesn't enjoy the class, there's no reason to come," she says.
At these ages, the parents are with the children in the classes, so mom and dad are meant to enjoy it too. Ronel says sometimes she hears the sentence: "We grew up without after-school activities, and everything is just fine." Well, maybe not, she says.
"Because maybe if you go to a seminar in infant development, the instructor sees that the baby's head tilts to the right or left, provides appropriate exercises or recommends physiotherapy," Ronel says.
The phrase "quality time" repeats in conversations with people in the industry, and Inbal Atlas-Shoob is little different. "This is an hour of quality with the parent, which works on the experiential plane in such a way that both child and parent benefit," she says.
Atlas-Shoob, who has a degree in education and studied music therapy, teaches classes to parents and children form age 1 and a half. "I mostly teach the language of music," she says.
"We listen to classical music, but I also use puppet theater and shadow theater as an aid. The children connect very well."
So in what way is this connection clear for a kid 1 and a half?
"One of the mothers told me that her daughter barely speaks, but after they were here not very long, the child asked when the next class was. I see the children responding in movement to the music they hear," Atlas-Shoob says.
"If I ask to play music quietly there are children who can play quietly for a few seconds and listen to others, tasks that are very hard for a child at those ages. And they love when they're being watched and complimented for their achievement. You see they understand the music and don't need to be explained to in fancy language."
The correct way to learn is through experiencing, says Atlas-Shoob. The age that children start these activities is constantly falling, and the parents enjoy spending the afternoon with other parents in a concentrated hour with the children, she adds.
"The people who come to me realize I'm not preparing the children for anything. It's something for the soul; you don't need to be a great musician," Atlas-Shoob says.
"Sometimes it drives me crazy when parents tell me they're not sure they'll be able to come this year because the child has another three classes. I don't understand why they load activities on the child and themselves," she adds.
"Maybe the answer is that the parents don't know what to do with their children by themselves, and maybe they need endless reinforcement that they're doing the right thing."
Click the alert icon to follow topics:
ICYMI
Ken Burns' Brilliant 'The U.S. and the Holocaust' Has Only One Problem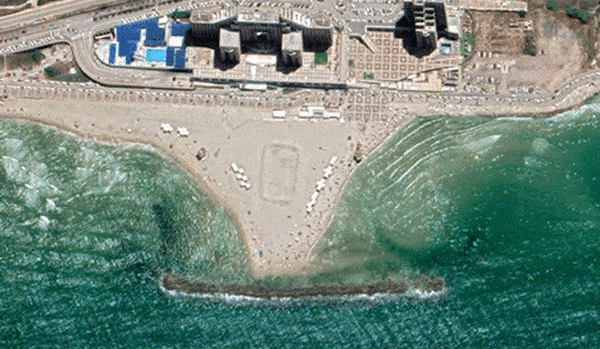 Facing Rapid Rise in Sea Levels, Israel Could Lose Large Parts of Its Coastline by 2050
Lapid to Haaretz: 'I Have Learned to Respect the Left'
The Mossad's Fateful 48 Hours Before the Yom Kippur War
As Israel Reins in Its Cyberarms Industry, an Ex-intel Officer Is Building a New Empire
How the Queen's Death Changes British Jewry's Most Distinctive Prayer