Israel Gears Up to Forge Renewable Energy Nation
On the eve of the Paris climate conference, Israeli researchers say the country has relative advantages in the industry it should continue to foster.
Renewable energy:Wind turbines in Central America.
Credit: AFP
The Israeli delegation to COP21, the UN climate change conference in Paris starting November 30, will be headed by no less than Prime Minister Benjamin Netanyahu, flanked by his environment chief, Avi Gabbay, and officials from a host of ministries. Israeli green technology companies will be hawking their blue-and-white charms at a special booth set up for them by the Economy Ministry.
One topic sure to come up at the conference is emission goals, a sad subject as goals already set have been profoundly ignored.
World leaders know that to stop the trajectory of planet-wide climate change, industrial policy's ultimate goal needs to be "zero carbon" – to totally stop using fossil fuels. Use of fossil fuels, not only coal but also oil and natural gas, sends massive amounts of carbon dioxide and other greenhouse gases into the atmosphere.
None of the goals set so far, which were originally for 2020, even aspire to decarbonization; at best they aim to reduce emissions of greenhouse gases. And no country has been meeting its goals, though some nations, chiefly developed ones, have made progress on reduction.
In Paris, Israel will present its emission goals for 2030, which were prepared by the environment and energy ministries.
Like the rest of the world, Israel isn't in a position to properly decarbonize because technologies to sustain current living standards – let alone economic growth – without fossil fuels don't yet exist. The world's countries have thus been setting interim goals of reduced emissions while hoping that zero-carbon energy technologies come online one day.
In the meantime, Israel's goal for 2030 is to reduce its greenhouse gas emissions to 7.5 tons a year per capita from 10.5 tons. Since there around 8 million Israelis, the country has been emitting 84 million tons of greenhouse gases a year.
If the goal for 2030 is met, Israel will have improved its energy efficiency by 17%. It also aspires for 17% of its energy to be generated by non-carbon-using renewable energy.
But Israel is not on track to meet its goal for 2020, which is "20% below business-as-usual projected emissions in 2020."
In any case, the Israeli officials will also be presenting the government's plan to invest 800 million shekels ($206 million) in renewable energy research. More than half will be in the form of guarantees, with only 300 million shekels in actual financial support.
Nowhere else to go
The government should indeed support the renewable energy industry, according to a study carried out under the auspices of the Technion's Samuel Neaman Institute for National Policy Research. The paper proposes that the government and private enterprise set up a joint fund with 700 million shekels provided in equal parts. This would support the construction of feasibility models and the commercialization of inventions that pass the bar.
The risk involved in the fund would not be great, says the paper: The state would very probably get its money back. After all, the planet desperately needs feasible green energy and ancillary plans, whether our leaders admit it or not.
Certain politicians, notably U.S. Republicans, continue to pretend that global warming hasn't been proved. They says it's a weird fluctuation and the correlation to human activity hasn't been nailed down.
Actually, it has – the graph of carbon dioxide concentration in the atmosphere over the last quarter billion years is telling. Never before has the concentration of Co2 risen as fast as since the industrial revolution gained pace in the 19th century.
That's a very inconvenient truth for the pro-business GOP, which may explain why Ben Carson, a neurosurgeon and scientist himself, felt impelled to remark, "I'll tell you what I think about climate change. The temperature's either going up or down at any point in time, so it really is not a big deal."
The Democratic candidates acknowledge the looming danger, which U.S. President Barack Obama finally spelled out starkly during a trip to Alaska in August. "There is such a thing as being too late," he said.
Big business may want its fossil fuels but it isn't blind as a bat, and investment in green energy research and industry has been growing by billions of dollars a year.
And now at COP21, the countries will explain how they intend to scale back (not eliminate) their greenhouse gas emissions, though some emerging economies insist that if they're to do anything, somebody else has to pay the bills.
Inevitably, even more money will be poured into green energy technologies. There's nowhere else to go.
Opportunity pounding on the door
The Neaman paper was written by Dr. Gilead Fortuna, head of Neaman's Center for Industrial Excellence, with Shiri Freund Koren and Idan Liebes, who also collaborated on a paper claiming that Israel is the world leader in clean-tech innovation.
The three studied the potential of Israel's renewable energy industry, and of making energy utilization more efficient, which is an industry in itself. Renewable energy is a growth industry in terms of installation as well as innovation, they say.
They argue that Israel has relative advantages in the field that the government should help leverage. Devoting more resources to the industry would benefit Israel at multiple levels such as jobs and exports, they argue – and there's the added value of finally reining in emissions.
At least, according to the International Energy Agency, global carbon dioxide emissions by the energy sector stopped rising in 2014 thanks to a reining in of emissions in the developed world. Global Co2 emissions totaled 32 billion tons in 2014, unchanged from 2013.
But that's just the energy sector, which is only responsible for about a quarter of the world's energy consumption; industry is responsible for 21%.
Israel doesn't make much of an impact on the world's emissions; it's too small. If it's going to make any impact on the planet's climate, it won't be by pulling the plug on coal-fired plants but through innovation.
No less than 270 companies operate in smart or renewable energy technology. Smart refers, for example, to systems that can manipulate supply and demand more cleverly, or even progressive pricing methods.
But only 19 of these companies are mature ones with actual products that sell briskly. Another 97 are just starting to sell. And 130 are still at the R&D stage, working on everything from smarter storage solutions to a better battery. That leaves 25 that are still at the idea-in-a-briefcase phase.
Israel has the terrific advantage of its defense contractors, which can offer many synergies, but private enterprise needs the government's help, argues Fortuna's Technion team.
The renewable energy industry has unique challenges, they say, a chief one being the heavy financing needed to transit from proving a technology to commercializing it. Israeli companies are innovating in a wide range of areas, including storage, a sore point in the renewable energy industry.
The storage in question is of energy generated during peak production times for use during nonpeak times; for instance, solar energy. You can make power during the day for use at night if you know how to store it efficiently.
Meanwhile, there's all that natural gas found in Israel's territorial waters. That and other gas discoveries around the world have stung investment in renewable energy technology, which fell to $268 million worldwide in 2013 from $295 million in 2012, says the paper.
Science agrees that burning natural gas is cleaner than burning coal, oil or fuel oil, but it's relative. It's cleaner, not clean. It doesn't bring the world closer to its target of decarbonization.
At best, technologies to burn gas instead of coal or oil are interim solutions that won't bring humankind closer to its real goal – ceasing to emit greenhouse gases altogether before the planet becomes fatally inhospitable.
Click the alert icon to follow topics:
ICYMI
The Artist Who Survived Auschwitz Thought Israel Was 'Worse Than the Concentration Camp'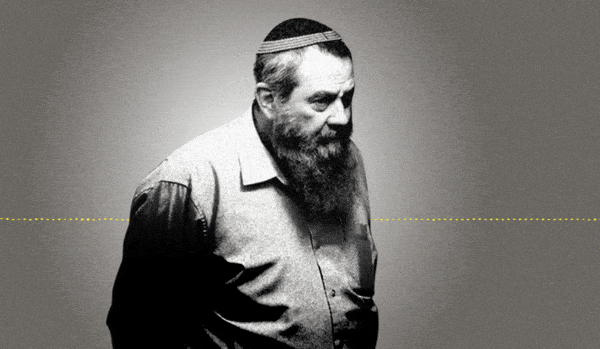 Jewish Law Above All: Recordings Reveal Far-right MK's Plan to Turn Israel Into Theocracy
Why I'm Turning My Back on My Jewish Identity
Down and Out: Why These New Immigrants Ended Up Leaving Israel
The Reality Behind 'The White Lotus' Sex Work Fantasy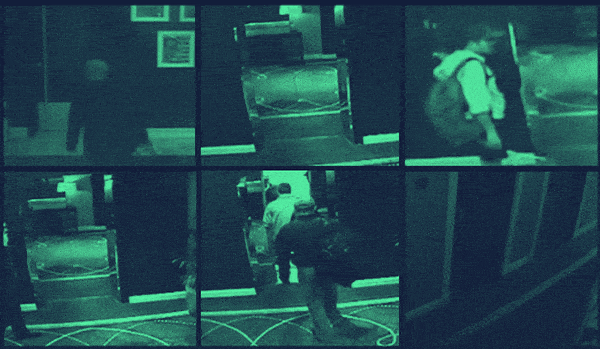 This 'Dystopian' Cyber Firm Could Have Saved Mossad Assassins From Exposure