The Israeli News Site in Netanyahu's Pocket
The popular Hebrew news portal Walla has developed an appetite for positive stories about Benjamin and Sara Netanyahu, revealing the links between politicians and tycoons.
Prime Minister Benjamin Netanyahu / Walla! House, Tel Aviv.
Credit: Ofer Vaknin / AP
UPDATE: Police recommend indicting Prime Minister Benjamin Netanyahu and his wife, Sara, as well as media mogul Shaul Elovitch and his wife Iris, for bribery in Case 4000.
On August 12, 2015, three former Israeli prime ministers met at a movie screening in Jerusalem. Shimon Peres, Benjamin Netanyahu and Ehud Barak were there to see the premiere screening of a new film about the commando operation during the 1976 Sabena hijacking. A Walla website correspondent, Moshe Steinmetz, was also there, sending a dispatch to his editors.
Later that day, after his article was already posted, the desk at the popular and widely used news site witnessed a familiar scene. "You have to embed more photos of Sara Netanyahu into the story," one of the editors was told. When she inquired how Sara Netanyahu was connected to the article, she was told not to ask redundant questions. This was an order from above. A short time later, the story was adorned with photos of the prime minister's wife, kindly provided by his office.
"This wasn't the first time we had to push forward photos or favorable items about Sara Netanyahu, all based on orders from above, with no journalistic justification and with no public value," a person familiar with the news website told Haaretz. Often, items dealing with Sara Netanyahu are written by the Walla editorial office, indicating that underlying these pieces is the constant pressure exerted by the website's management on its editors, with text provided by associates of the prime minister.
It appears that the protective cordon around the powerful couple provided by Walla does not reflect any ideological bias, but rather the link between politicians and tycoons. The website is owned by Bezeq, the largest communications monopoly in Israel. It is controlled by businessman Shaul Elovitch, who maintains tight relations with Netanyahu.
"They meet and talk" confirm several people who know both of them. Elovitch, who used to import household items and phones, became over the years one of the most powerful players in Israel's telecommunications market. In 2010, he acquired control over Bezeq from the Apax-Saban-Arkin group, using his own capital and enormous loans worth billions which he received from banks such as Hapoalim, which is currently another protected species at Walla.
Since winning the elections, Communications Minister Netanyahu (who in addition to being prime minister holds the foreign affairs, economic strategy, communications and regional cooperation portfolios) has managed to approve a sweet deal sought by Elovitch, which involves the selling of the control over Yes Communications by Eurocom (which is owned by Elovitch) to Bezeq (owned by other tycoons), for 680 million shekels ($180 million) in the first stage.
Netanyahu will soon have to decide on an even more volatile issue connected to Elovitch's business: the future, and mainly the implementation, of the reform in the landline phone market, the main source of income for Bezeq. In an orderly state it's very doubtful if newly appointed minister of communications Netanyahu would be allowed to take part in decisions involving businesses owned by the biggest communications tycoon in the country, in light of the excellent public relations that Elovitch's news site provides Netanyahu. Ostensibly, this is a touchy conflict of interests. "Some people here are already calling it Bibi-net" said another journalist.
Who's the boss?
Since his electoral victory, the website has steadily increased the number of positive items it posts related to Sara Netanyahu. Headlines have been changed so as to make them more flattering to her husband, and for the first time it was decided that sensitive texts would go through a control and filtering process by the editor-in-chief, Avi Alkalay, before going on the air.
"Make no mistake – Alkalay is chief editor in name only. The real boss is the company's CEO, Ilan Yeshua," said one source close to the company.
Yeshua, who has served as CEO for many years, is considered an experienced and talented business manager. The problem is that he insists on being the political commissar at Walla He is the one with the links to the prime minister's associates, who is in charge of censorship or the insertion of sugar-coated items and glowing photos. On several occasions he's clarified to journalists that these aren't his personal whims: "Netanyahu is destroying this country. I take anti-nausea pills when I ask you to do these things, but sometimes we have no choice but to change things, removing a story or adding an item. This is dictated to me from above. I have no choice."
"Walla is part of the Bezeq group," explains Yeshua to people working for the website. "We have a lot of cash but we are also bound by interests. There are a lot of links between politicians and tycoons at play here, with orders dictated from above."
He and other editors have occasionally told reporters that defending the prime minister is a result of instructions coming from the top, from Shaul Elovitch.
In recent years, under the control of Elovitch, much effort and money has been invested in turning Walla into the country's leading news provider. It is a very popular website: The financial daily "Globes" reported that in 2014 the average number of monthly visits to the site was 23.1 million surfers.
The election campaign in 2013 marked the beginning of the worrisome trend of using the website in order to strengthen links with the corridors of power. This was the first campaign in which Walla, until then a negligible news outlet, appeared in the guise of a serious one, with correspondents, a host of talented editors and a sophisticated studio in which tens of millions of shekels were invested.
"It seems that behind this investment was the intent of establishing a new news channel that would broadcast using the Yes satellite," said a source long familiar with the local communications world.
In March 2014, TV Channel 2 exposed a suit filed by the chief caretaker at the prime minister's residence, Meni Naftali, against the Prime Minister's Office. In the suit he claimed that he and other employees were ostensibly humiliated and abused by Sara Netanyahu. "We posted this as our main item but were then instructed to relegate it to some marginal corner," recounts one reporter at Walla This was the trigger for a systematic campaign of censorship relating to the stormy confrontation between Naftali and the prime minister's associates.
Similar treatment was given to an item reported by the website's legal affairs correspondent Gali Ginat, who published embarrassing details from an affidavit submitted by Guy Eliyahu, another former employee at the Netanyahu residence. He too complained of humiliating and hurtful treatment by Mrs. Netanyahu. In his affidavit Eliyahu said "there was an atmosphere of fear among employees there, who were afraid of being the victims of her furious outbursts over tiny details, particularly after she'd consumed significant amounts of alcohol."
Ginat's story held up only for a few minutes before being deleted from the website, including its links to Facebook and Twitter.
A marionette
Several senior journalists have served as editors-in-chief at the site, leaving after relatively short terms. The best known is MK Yinon Magal (Habayit Hayehudi), who filled the post for a year and a half, up to the end of 2014. Reporters who worked there at the time describe a constant war of attrition between CEO Yeshua and Magal, who kept trying to block the interference of management in content that was critical of power brokers.
The current editor-in-chief, Avi Alkalay, is an educated and pleasant person but is perceived as being weak by employees. This has served, particularly in recent months, the whims of management, instead of seeing him fighting back. "We don't have complete freedom of expression," Alkalay resignedly told reporters working under him.
"It's not only the lack of journalistic freedom. Journalists there are compelled to betray their mission," said a former editorial member at Walla.
In the recent election campaign the trend of protecting the ruling couple grew even stronger. From time to time, as in previous months, some critical comments did surface in opinion editorials or in analyses, but on the whole the public relations machinery serving Netanyahu continued operating smoothly. Another example of how the system worked: In May the editors at Walla were instructed to start incorporating photos of the son, Yair Netanyahu, into their stories, along with his girlfriend, on the backdrop of rumors regarding his sexual orientation.
Threat of reform
On the eve of this government's formation there was a confrontation between Netanyahu and Minister Gilad Erdan who, in contrast to promises he'd received from the prime minister, did not receive a senior cabinet post. Erdan, in the two years prior to this confrontation and in his capacity as communications minister, had become a central figure in the Elovitch saga. He advanced reforms in the telecommunications market that could hurt the revenues of the Bezeq monopoly to the tune of a billion shekels a year.
On May 18, at the height of his struggle with Netanyahu, Erdan announced that he intended to propose a bill that would compel Bezeq to split up, so that it would remain a company only involved in infrastructure. According to the proposal, Bezeq would have to sell its provision of direct service to consumers as well as its content provision business, becoming in effect similar to Walla.
Erdan realized that a bill that would hurt Elovitch was a sore spot for Netanyahu. Netanyahu responded quickly, promising that this reform would be implemented rapidly.
"Erdan must be fought," chief editor Alkalay was heard saying in the editorial offices of Walla. Later, Erdan did join the new government, shelving the proposal while making a soft landing in the public security minister's seat.
On his last day as communications minister in November 2014, Erdan signed new regulations that could potentially drastically change Israel's telecommunications market. They included cuts to the costs paid for Internet usage and reductions in the price of packages that include TV, Internet and phones that use landlines. The proposed reform would erode Bezeq's monopoly and hurt its revenues.
The first step involved Internet usage. The reform took its first steps in February, when Bezeq was compelled to lease its infrastructure to Internet providers for prices that are regulated. Bezeq tried to raise significant obstacles, but despite this there are already first signs that the reform is working, with prices dropping.
In May, the second and more significant phase of the reform was due to kick in, breaking Bezeq's monopoly over landlines. This was critical for Bezeq. "In conversations with senior regulators Elovitch explained that if the reform is enacted the damage to Bezeq revenues would be so severe that it could no longer invest in infrastructure and new technology," said a senior person who is in the loop.
Netanyahu appeases Bezeq
After becoming communications minister, Erdan cast as director general a professional called Avi Berger, who used to be deputy CEO for technology at Partner Communications as well as a colonel in the Israel Defense Forces Communications Corps. Berger set as his key objective the enactment of the anticipated reform. However, above him now stood Prime Minister and new Communications Minister Netanyahu.
"Netanyahu and his associates wanted to appease Bezeq by accelerating the merger between Bezeq and Yes, instructing ministry officials to meet Bezeq's management over the crisis in landlines," said a veteran employee at the ministry who is familiar with the details.
However, the ministry's management headed by Berger led a tough fight against Bezeq, culminating in the director general telling Bezeq that due to its obstructions to the reform it would be fined 11 million shekels. He instructed Bezeq to immediately implement the reform in landlines. Five days later Netanyahu fired Berger over the phone.
"They are probably popping open the champagne," reporter Amir Teig quoted one of the monopoly's competitors as saying, adding that "the reforms for which Berger fought would have saved the economy hundreds of millions of shekels a year, while also causing Bezeq serious financial damage."
Netanyahu replaced Berger with his associate Shlomo Filber, the former head of the Yesha Council of West Bank settlements. One of the first steps Netanyahu took as communications minister was to approve the merger of Bezeq and Yes, both of which are controlled by Elovitch. Erdan and Berger had related to this merger as a bargaining chip. They approved the merger only in exchange for Bezeq's assent to a reform in the wholesale telecommunications market and desisting from its war of attrition against its competitors. Netanyahu decided to appease Bezeq and approved the merger unconditionally.
A few weeks ago Netanyahu met one of his colleagues. The conversation included a topic to which Netanyahu is as sensitive almost as much as he is to the Iranian bomb: the telecommunications market in Israel. Netanyahu declared that he was a champion of free competition and that he would remove barriers so that new TV news channels would soon be available. Behind this lies the intention of allowing Hot Telecommunication Systems, controlled by Patrick Drahi, and Yes, belonging to Elovitch, to set up news channels.
The concern is that "free competition" will mean a competition over the title of who best serves the government, a title to which Walla is already strenuously striving. If this is what Walla looks like, one can only imagine what a routine news broadcast will look like on Elovitch's news channel.
Bezeq issued the following response: "The Bezeq chairman does not intervene in the editorial judgments of the Walla news site and views it as an independent entity, responsible among other things for promoting determined, fresh, clean and objective journalism that each day wins the trust of the Israeli public anew. We regret this attempt to cast aspersions on this work."
The Prime Minister's Office responded: "Benjamin Netanyahu has known Mr. Elovitch for many years. Any professional matter is discussed solely between Communications Ministry Director General Shlomo Filber and Bezeq CEO Stella Handler."
The Communications Ministry responded: "The ministry is continuing to implement all the reforms decided upon by previous ministers, without any change and in accordance with the decisions of the professionals involved, and this includes the professional discussions about the cable news broadcasts."
Walla CEO Ilan Yeshua also responded for this article: "I never said the things attributed to me about the prime minister," he said. "My political views, and those of the editors, are of no importance in the running of the newsroom. It's enough to look at the last two chief editor appointments, Yinon Magal and then Avi Alkalai – one from the far right and the other from the far left – to see that personal political views are not relevant to the Walla political line.
"I never said to any journalist that Shaul Elovitch instructed me to interfere with content, and he did not give me any such instruction. Op-ed and analysis pieces against Mr. Netanyahu often appear on the site. I wouldn't be surprised if a statistical analysis found that a majority of the articles are actually against him. Before the election, we were the cleanest web site, and possible the cleanest of all the media outlets. Perhaps this is why Walla is being perceived at this time as working in favor of Mr. Netanyahu, since many other media organizations have waged an intense campaign against him.
"As I see it, no articles against Mr. Erdan were ever published on Walla The opposite, in fact. Walla is completely outside the regulatory battles of the Bezeq group. I think Walla is more of a burden on Mr. Elovitch than an asset. He was opposed to building the new studio, for example. Elovitch has no involvement at all in the appointment of chief editors. I informed him about Yinon Magal's appointment as well as Alkalai's appointment only after the fact.
"I certainly take advertisers into account. Meaning that I, as a CEO and publisher, understand that media is more dependent than ever on advertisers today, due to the tremendous changes in the media market, and so I have to think about them," said Yeshua.
"It's my job to balance between the public's right to know and my commitment to ensure Walla's business success. All of my relationships with the chief editors are eye to eye. I think that the workers and managers who've been with the company over the years will attest to my dedication and commitment to the company and its workers. The Israeli public believes in Walla and sees it as a reliable news source that is clean and unbiased. The more than one million daily visitors to the website attest to that."
Click the alert icon to follow topics:
SUBSCRIBERS JOIN THE CONVERSATION FASTER
Automatic approval of subscriber comments.

NOW: 40% OFF
ICYMI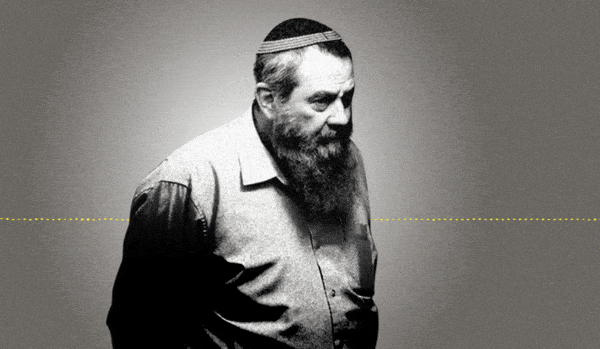 Jewish Law Above All: Recordings Reveal Far-right MK's Plan to Turn Israel Into Theocracy
Why I'm Turning My Back on My Jewish Identity
Down and Out: Why These New Immigrants Ended Up Leaving Israel
The Reality Behind 'The White Lotus' Sex Work Fantasy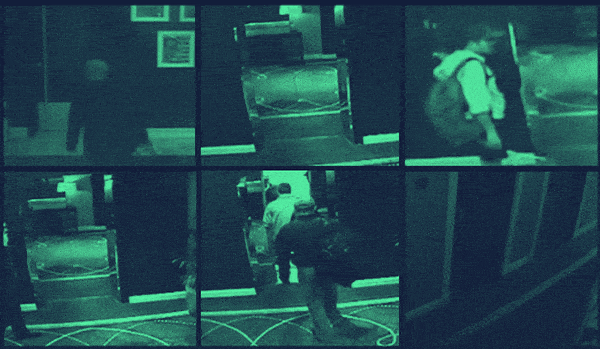 This 'Dystopian' Cyber Firm Could Have Saved Mossad Assassins From Exposure
Comeback Kid: How Netanyahu Took Back Power After 18 Months in Exile