Israeli Housing Policy Zigs and Zags, but Treasury Official Says Problem Stays the Same
Too few homes for too many people and a government near-monopoly on land is driving up housing prices, Eran Nitzan, the treasury's deputy budget director in charge of housing tells TheMarker
New upscale housing under construction in north Tel Aviv.
Credit: Nir Keidar
It's a familiar ritual: A government agency releases figures on soaring housing prices, record home sales or borrowers piling into the mortgage market, a media storm ensues and the government promises to act. But four years after the social protests of 2011 brought the housing-price issue to the public's attention, there's no sign the situation is changing much.
Finance Minister Moshe Kahlon won full authority for planning and building when he took office last spring. Before him Yair Lapid promised to build 150,000 rental units in short order and then bet his political career on an abortive plan to grant many buyers of new homes an exemption from the value-added tax. Before that there was a plan to sell land to contractors who agreed to pass the savings on to home buyers and another plan to fast-track planning committees.
Finance ministers come and go, each with new policies, but senior officials at the treasury stay around for a lot longer — though they, too, have repeatedly failed to get a grip on prices. In any case, anyone who expects senior treasury officials to do any soul-searching is in for a disappointment. Eran Nitzan, the treasury's deputy budget director in charge of housing, says that despite the zig-zagging housing policy, officials have always believed that the problem is shortage of supply and the government's near monopoly on land.
"On home prices there has been a long-standing agreement among experts that, together with excessively low interest rates, there's a limited supply of housing," Nitzan told TheMarker in an interview.
"Everywhere else in the world where there's a low interest-rate environment and strong demand, the market knows how to respond and meet demand. But when 93% of housing is controlled by the state a far more complex system is created. Israel's failure throughout the years is that no government ministry provided either the land, planning, supply or marketing."
Whose failure?
But that's your failure, too.
"In recent years we, as part of this system, have been working very aggressively on these two issues to put things in order, using various planning committees and establishing the Committee for Priority Housing Areas that's creating huge new areas zoned for housing, and by increasing the sale of land."
And still prices are only rising.
"We're confident that what we're doing will eventually lead to lower prices. If we're able to increase sales and create an inventory of preplanned and zoned land, the market will realize there's no rush to buy, because there are enough housing units and enough land in the pipeline, so prices will fall."
But in the center of the country there isn't enough available land, while in the north and south there aren't buyers because jobs are scarce and infrastructure is underdeveloped.
"It's very important to create supply in the center of the country; that's why we have a major agreement with the defense establishment to evacuate the army bases in Tzrifin [near Rishon Letzion], which will let us add 60,000 housing units, solving the problem of creating housing supply in the center.
"We're also promoting urban renewal and working to offer grants in the country's outskirts, increasing subsidies there, changing the terms of failed tenders and upgrading the transportation infrastructure. Only last month we allocated funds to solve transportation problems in Carmiel, Upper Nazareth and Dimona. Of course, these problems aren't solved in a day, but if you examine the government's efforts fairly, there's a real revolution taking place."
There's another problem: Interest groups are profiting from soaring home prices.
"That's true. Many groups such as developers, banks and property assessors are truly afraid of [falling] prices and are trying to convince the people that the government is a failure, that they shouldn't have any faith in the steps we're taking and should buy a home now. To a great extent these groups feed the media, which fan the flames.
"It isn't that they're bad guys, they're just protecting their interests. They're always trying to undermine the government, they're always trying to point out its failures. Yes, there are failures, but they shouldn't overshadow the overall picture."
Home prices shot up 2.3% in the second quarter, mainly because people buying houses for investment rushed to buy amid reports the government planned to increase the purchase tax on investment properties to 15%-20% from 5%-8%. In the end the tax was boosted to 8%-10%. If you already caused the damage of creating panic, wouldn't it have been better to increase the tax more?
"The panic was created by the buzz of vested interests, who created hysteria and caused damage. We believe that the tax increase that was approved will have an effect in the end. Nothing is perfect."
Did the budget division think the tax should be increased?
"We sat with the directors of the Tax Authority, the heads of the treasury and the political leadership, and that's the decision that was made. The government says 'I want to try to cool off the investors, so I'm opting to increase the purchase tax temporarily, among other things.' There's no magic number."
In any case, the decision points to the treasury's new array of forces controlling housing policy. Senior staff began losing power to the politicians under Lapid; under Kahlon the process has accelerated and the body making the decisions is a "housing team" led by Kahlon confidant Avigdor Yitzhaki. Though Nitzan and other officials are on the team, the hierarchy is clear. Nitzan insists there has been no real change.
"I don't agree with the view that there's one person making decisions. There are many decisions, some of them are covered by the media, and most of them aren't. One person coming in to dictate will not lead us to a good place. But that isn't the situation."
Still, there has been a radical change in the way housing policy is conducted with the creation of the housing team and Yitzhaki. How is that working?
"The budget division has a critical role in forging housing policy. But in a situation where the finance minister is coordinating a large number of housing bodies in addition to his other role, there's a need for someone the minister trusts to craft policy vis-à-vis all the housing bodies .... We're currently working in harmony and there's a boss; one team in charge of all the groups creates a great deal of power."
Distrustful public
Still, prices are rising and the public doesn't trust the government to reverse the situation any time soon.
"I'm not in any position to judge whether the people are doing the right thing or not when they buy homes. We can work to increase planning, to base our policy on the interest-rate situation and expectations that the low-interest environment will change, as is happening worldwide, and to instill faith in ourselves and the public that the price trends can change."
You're saying that higher interest rates will help solve the problem. But won't that create another problem for families who took out big mortgages and now face bigger payments?
"I was in the treasury in 2002 — the economy was different then, almost 12% unemployment, zero investment. I would go to the country's outskirts and see communities with 30% to 40% unemployment. There are always problems that have to be dealt with, and right now it's the housing crisis.
"When this problem becomes less acute, attention is diverted to other problems. You can't create a situation where measures will bring about the change in housing and then everything will be fine. They will create other problems, but the Israeli economy will be able to handle them."
What has to happen for prices to fall?
"We have to make sure that the State of Israel is selling [land for] 40,000 to 50,000 housing units a year, effective sales that lead to home sales and an inventory of land planned and zoned for construction. The public's expectations about this are of great psychological significance, and there have to be more and more plans for urban construction for future use that can serve future governments.
"We have to make the public understand that there's no shortage. These are the long-term measures. In addition, there's the assistance the government is giving young couples, like the Machir Mishtaken [Target Price] program, which directs existing supply to them. There's the strategic change in the way land tenders are conducted, with the winner being the contractor who offers to build at the lowest price. This policy is for the medium to short term."
If I have the equity to buy a home, do you recommend buying or waiting?
"I'm not in a position to recommend whether or not to buy. I think it's wrong for us to give advice. Our job is to do something in the public sphere."
But do you think that housing prices are too high now?
"We definitely think that housing is too expensive. I wouldn't translate that into advice about what to do tomorrow morning — that's not our job. We're working to lower housing prices — and eventually they will fall. Each person calculates his moves according to his expectations and understanding of the situation. I'm not ready to take responsibility for people's decision whether to buy a home."
What about the rental market and the legislation being planned to impose ceilings and regulate relations between landlord and tenant? How can the government enforce such rules?
"The problem of the rental market is that it's controlled by private individuals and is conducted among private individuals, so it doesn't represent a genuine alternative to the home-sales market. In the end, it's very hard for a nuclear family that moves into an apartment to deal with the landlord's phone calls.
"In the rest of the world there's an option of long-term rental from institutional investors or companies that doesn't exist in Israel, a fact that exacerbates the country's housing crisis. That's why young couples have no choice but to buy a home and a keep the market aboil. The treasury is working to bring the institutional market into this area; we want to see Israel's institutional investors involved."
Click the alert icon to follow topics:
ICYMI
Ken Burns' Brilliant 'The U.S. and the Holocaust' Has Only One Problem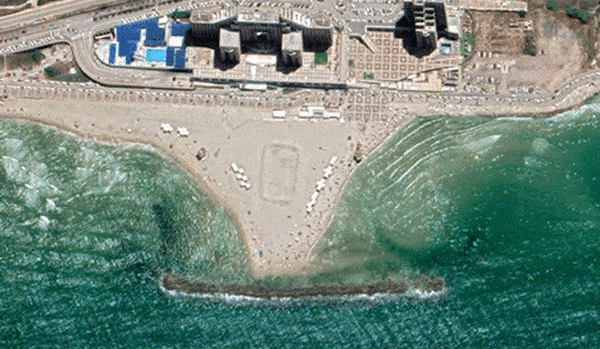 Facing Rapid Rise in Sea Levels, Israel Could Lose Large Parts of Its Coastline by 2050
As Israel Reins in Its Cyberarms Industry, an Ex-intel Officer Is Building a New Empire
How the Queen's Death Changes British Jewry's Most Distinctive Prayer
Chile Community Leaders 'Horrified' by Treatment of Israeli Envoy
Over 120 Countries, but Never Israel: Queen Elizabeth II's Unofficial Boycott